Top Cars
7 Futuristic New Car Designs You Can Buy Today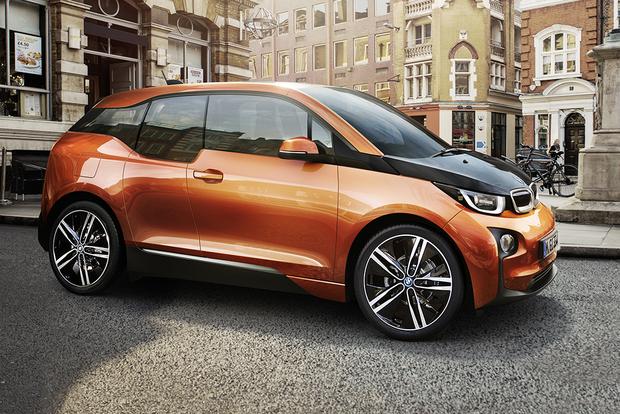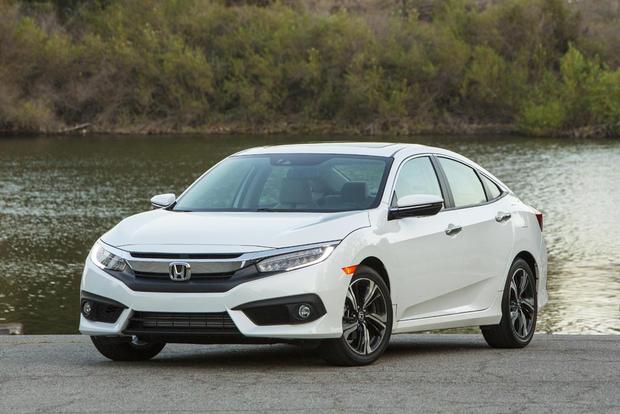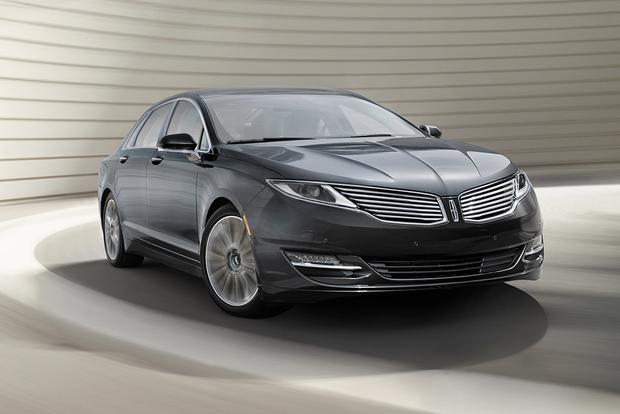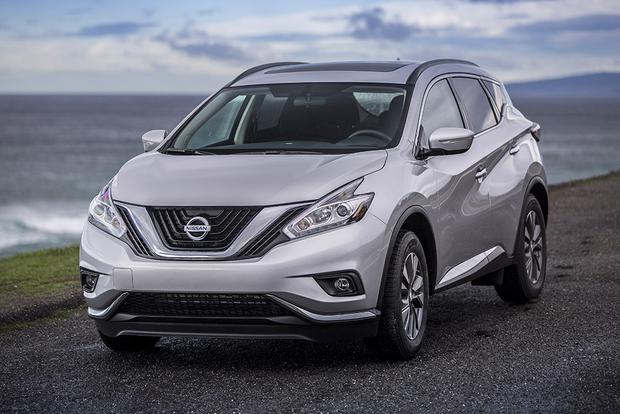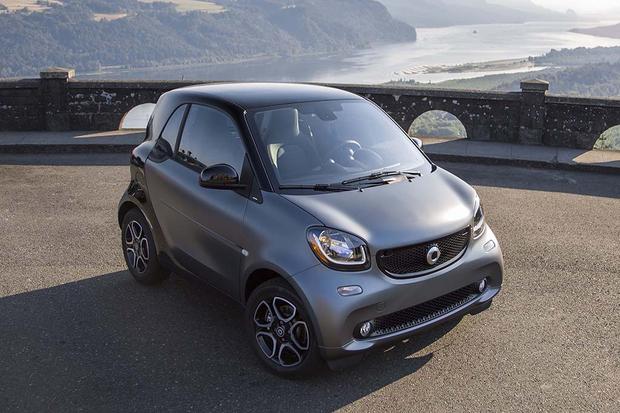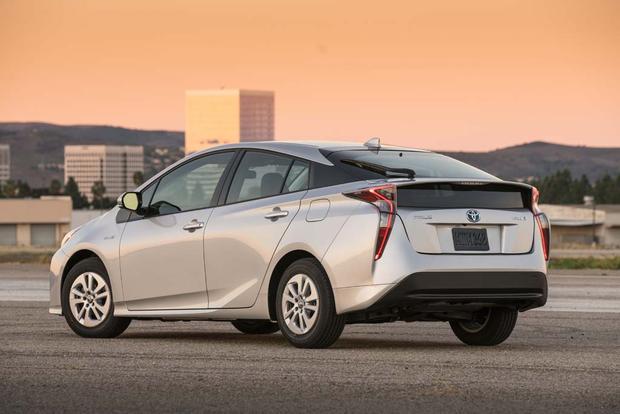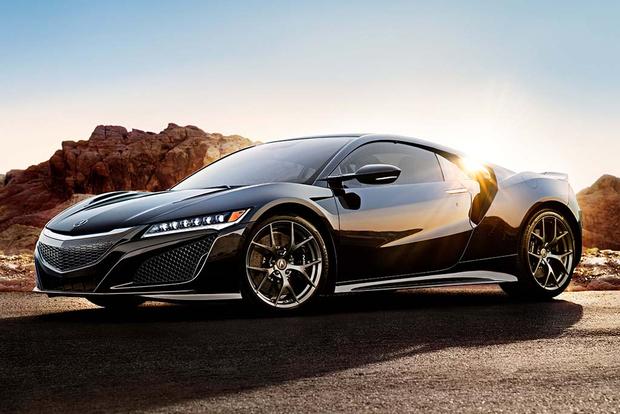 In today's world, more and more new car models are starting to look the same -- bad news if you want to stand out. Fortunately, there are still a few models that offer unique, futuristic designs that distinguish themselves from the crowd and move along automotive styling trends. We've listed seven of those models for drivers who want their cars to be trendsetters, rather than trend followers.
Acura NSX
Handsome and low-slung, the upcoming Acura NSX -- expected to go on sale in the next few months -- features exotic styling highly reminiscent of a concept car. It really is that futuristic thanks to a wide front end, a sharp angular design and a rear end that couldn't be mistaken for any other car's. Of course, the NSX is pricy, with a starting MSRP of well over $150,000 before options, which will undoubtedly be plentiful. But the NSX isn't just futuristic in design: It also boasts a muscular 573 horsepower, some of which comes from three electric motors that help improve acceleration and enhance performance.
BMW i3
Although we're not sure how the BMW i3 will age, we know how it looks right now: downright futuristic. This doesn't only apply to the exterior styling, which uses unusual shapes and curves we haven't seen on any other model, but also to the inside, which offers a unique design and a huge amount of recycled materials. Then there's the powertrain: a plug-in motor that offers a fully electric drivetrain or an electric drivetrain mated to a range-extending gasoline engine. Regardless of which model you prefer, this might be the most futuristic car on our list, both in terms of styling and everything else. It can be yours for the starting price of around $43,400 with shipping, or less after government tax credits for plug-in vehicles.
Honda Civic
You might be surprised to see the Honda Civic on our list -- unless you've seen the new 2016 Honda Civic. Featuring a totally new design unlike practically any other compact car on the market, the latest Civic offers a sloping roofline, highly distinctive taillights and a bold front end -- especially for a small car. And that's just the sedan. The coupe, which isn't out yet, offers an even more eye-catching design with large wheels and an overall profile that gives it almost a sports-car-like appearance. If you're interested, the future is surprisingly affordable. A base-level Civic sedan starts around $19,500 with shipping, while a top-level Touring model is available for a still-affordable $27,500 with destination.
Lincoln MKZ
Love it or hate it, Lincoln's midsize MKZ luxury sedan certainly has a unique, futuristic look, from the sweeping body design to the wide front end and taillights that span the entire rear of the vehicle. While some shoppers don't like the MKZ because it looks different, we've embraced the midsize Lincoln's appearance, and we like its powertrains (there's a turbocharged 2.0-liter 4-cylinder, a muscular V6 or a fuel-efficient hybrid), its smooth ride and its long list of luxurious features. Best of all, the MKZ isn't wildly expensive. The sedan starts around $36,000 with shipping, regardless of whether you choose the gas-powered model or the miserly hybrid.
Nissan Murano
The Nissan Murano offers a present glimpse of the future of the SUV. While the Murano might not sound too exciting on paper -- a midsize SUV with a starting price of just over $30,000, a 3.5-liter V6 engine and a continuously variable automatic transmission -- we can assure you that it offers a highly futuristic appearance from virtually any angle. The front is aggressive, the sides are loaded with distinctive character lines, and the rear end is marked by what seems to be a floating roof over the rest of the car. If you think it's impossible to stand out in the world of midsize, family-friendly SUVs, the latest Nissan Murano is here to prove otherwise.
smart fortwo
Although the smart fortwo has been on sale in the U.S. for more than 5 years, the diminutive hatchback has just been redesigned. And while we've always thought the fortwo offered a futuristic look compared to other models, we think smart's new car boasts the hatchback's most modern design yet. We especially like the latest fortwo's interior, which is cheerful, unique and modern, and we also like the fact that the tiny, futuristic fortwo starts at a reasonable $15,500 with shipping. The only drawback is an obvious one: Don't expect to be able to haul more than a few small items around in your pint-sized smart car.
Toyota Prius
Since its debut for the 2001 model year, the Toyota Prius has always represented the future, first with its forward-thinking powertrain, then later with its unique, aerodynamic design. But the latest model is undoubtedly the most forward-looking Prius yet, as it boasts a love-it-or-hate-it shape that wouldn't look out of place as a concept car in an automaker's auto-show booth. We happen to like the design, as we think it makes the Prius look distinctive, especially compared to the ever-increasing crop of hatchbacks with aerodynamic styling intended to boost fuel economy. But regardless of how you feel about its appearance, we suspect you'll love the latest Prius' value: It starts at around $25,000 and boasts up to 54 miles per gallon in city driving.