Top Cars
7 Great Cars for an Uber Driver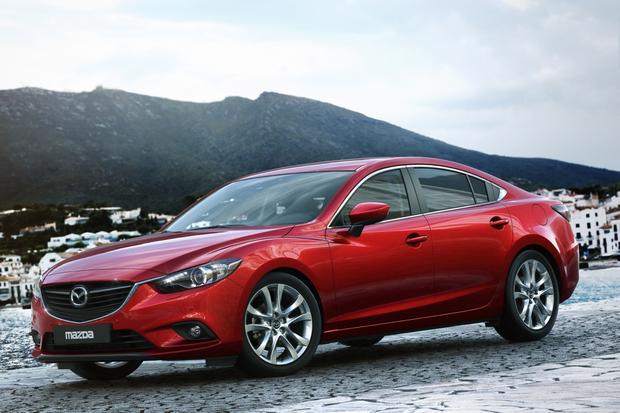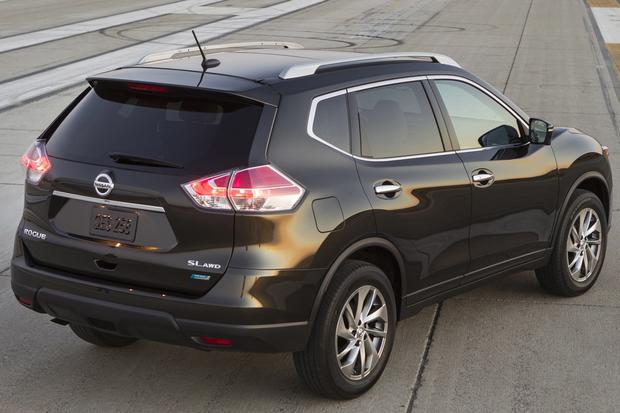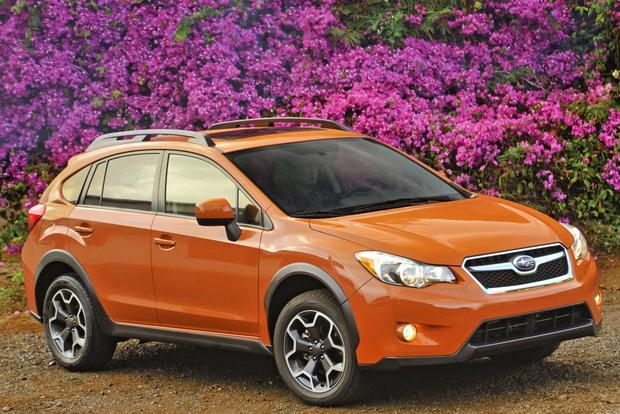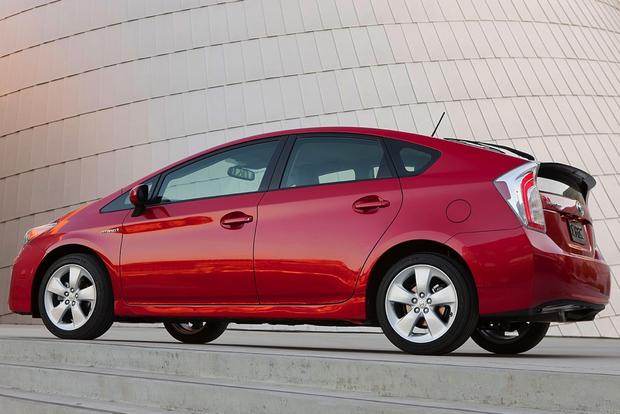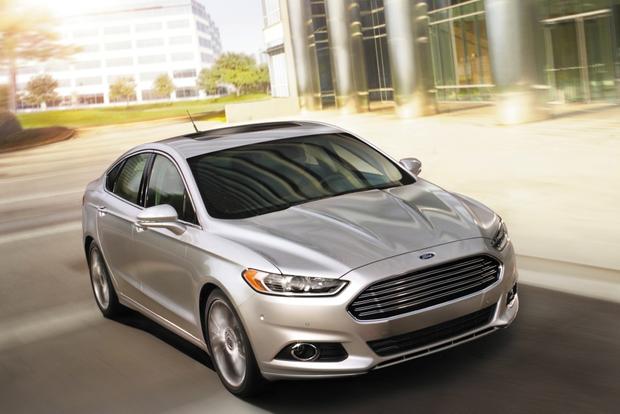 If you're thinking about signing up as a driver for a ride-sharing service such as Uber or Lyft, you'll want to make sure that your car of choice is up for the job. How many seats does it have? How many doors? What type of amenities? Is it comfortable? Just in case your current car won't pass muster, we've listed seven excellent new choices for drivers interested in upgrading their ride to offer the best possible experience for their passengers.
Ford Fusion
Ford's midsize Fusion sedan seems to offer something for everyone -- including the rear passengers. It boasts a lot of rear legroom, which makes a surprisingly enjoyable experience out of riding in back. You'll be happy to spend time in the front seat too, given the car's excellent handling, stylish control layout, and Ford's impressive optional MyFord Touch infotainment system. We also love its wide variety of engines, ranging from fuel-saving gas and hybrid powerplants to a powerful 2.0-liter EcoBoost 4-cylinder. The best part? The Fusion starts around $23,000 including destination, while a hybrid model is still reasonable at $27,000 with shipping.
Honda Accord
Spend a little time behind the wheel of Honda's latest Accord -- or take a look at its equipment levels and pricing on paper -- and you'll easily see why we recommend the popular midsize sedan. Of course, rear-seat room is excellent, but the Accord also boasts a smooth, supple ride and excellent cargo room, which can be handy when you're carrying a passenger to the airport. Our favorite part about the Accord (aside from its reasonable pricing, which starts around $23,000 with shipping) is its excellent LaneWatch blind spot camera, which is standard on EX models. The camera adds an extra element of safety, ensuring that you won't have an accident, even if you're mired in a good conversation with your passenger.
Hyundai Sonata
The newly redesigned Hyundai Sonata is an excellent choice for drivers interested in transporting passengers. Although it's pitched as a family sedan, the Sonata offers several good features that a passenger might like, including heated rear seats and dual rear-window sunshades -- two options that you typically see on high-end vehicles from luxury brands such as Mercedes-Benz and BMW. The Sonata also offers excellent rear-seat room and generous trunk space, along with an easy-to-use navigation system -- perfect if you find yourself lost while searching for a passenger. Finally, drivers on a budget will appreciate the Sonata's reasonable starting price of around $22,500 with shipping.
Find a Hyundai Sonata for sale
Mazda6
The Mazda6 is a handsome, stylish new car that offers a high-end interior and a bold exterior. Your passenger will be especially pleased with a ride in an upscale new car. Of course, you won't need to mention that the Mazda6 starts at a very reasonable $22,000 with shipping. Beyond its excellent looks and attractive pricing, the Mazda6 also boasts ample passenger and cargo room and a host of available safety features -- including adaptive cruise control, which could come in handy while you're shuttling riders throughout the city.
Nissan Rogue
The Nissan Rogue is one of our favorite compact SUVs. We suspect it'll be one of your favorites too, particularly if you're looking for a purpose-built passenger hauler. The main reason is obvious: The Rogue is one of the few compact crossovers with 3-row seating, which means you'll be able to carry around large groups when necessary. Better yet, the Rogue offers compact crossover pricing (it starts at $23,500 with shipping) and reasonable fuel economy that reaches 26 miles per gallon in the city and 33 mpg on the highway. You'll also love the wide range of safety gear, both standard and optional, which includes Nissan's excellent Around View 360-degree camera system.
Subaru XV Crosstrek
Uber drivers who have to deal with snowy weather, take note: The Subaru XV Crosstrek is a compact wagon based on the popular Impreza, except that it offers raised ground clearance and even better bad-weather capabilities. It also offers a reasonable starting price of around $23,000 with shipping and fuel economy that reaches as high as 23 mpg city/30 mpg hwy with the standard gasoline engine or 29 mpg city/33 mpg hwy with the available hybrid 4-cylinder. Of course, being a hatchback, the XV Crosstrek also boasts excellent cargo space, and its smaller size makes it perfect for around-town driving.
Find a Subaru XV Crosstrek for sale
Toyota Prius
There are many reasons that the Toyota Prius is so common among car owners. One is obvious: It returns an impressive 51 mpg city/48 mpg hwy, which makes it one of the most efficient non-plug-in cars on the road, but the Prius also dazzles for its impressive cargo space, its huge back seat and its comfortable ride -- all of which will appeal to passengers. Best of all, the Prius starts at a reasonable $25,000 with shipping, which means that you won't need to spend big money in order to buy one.