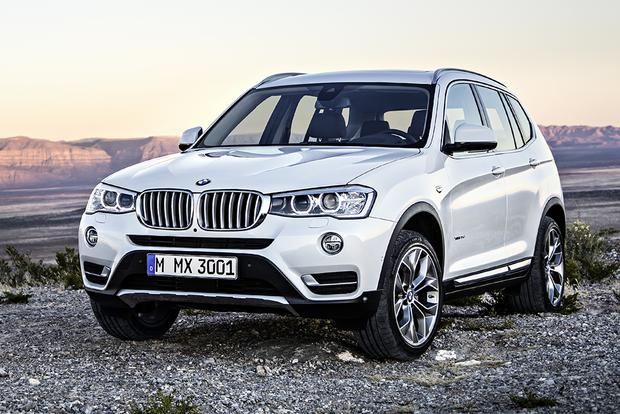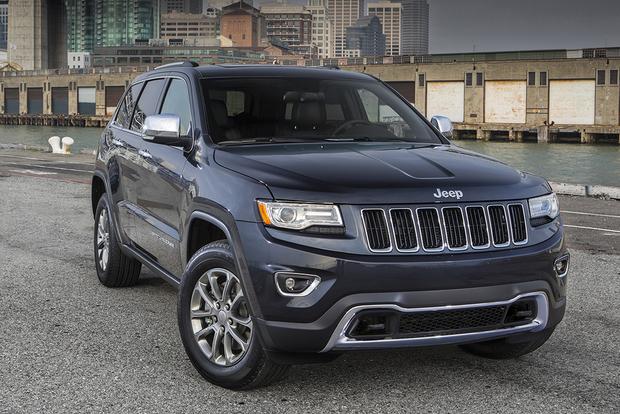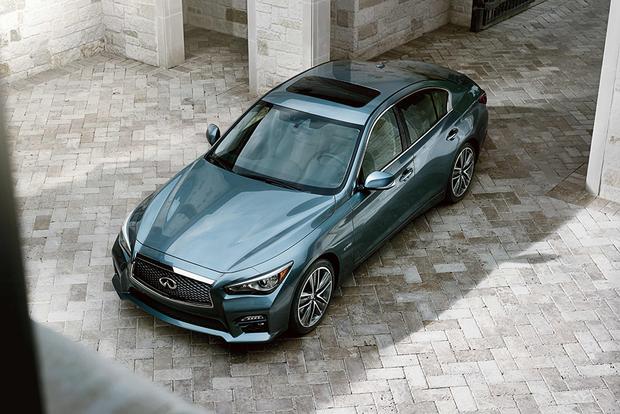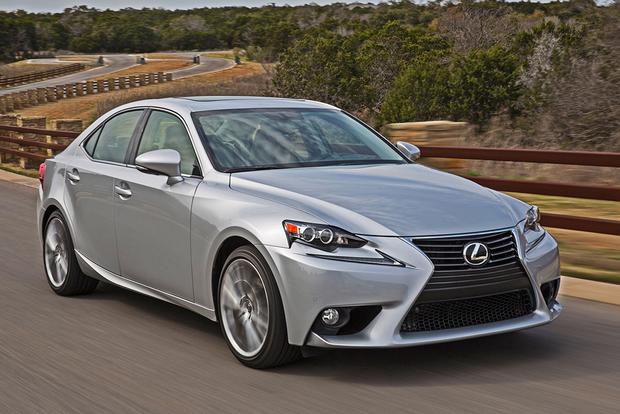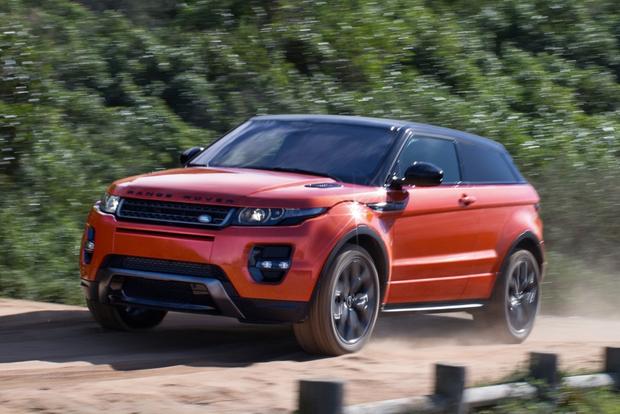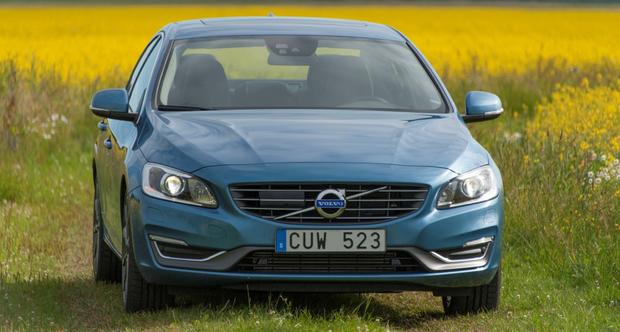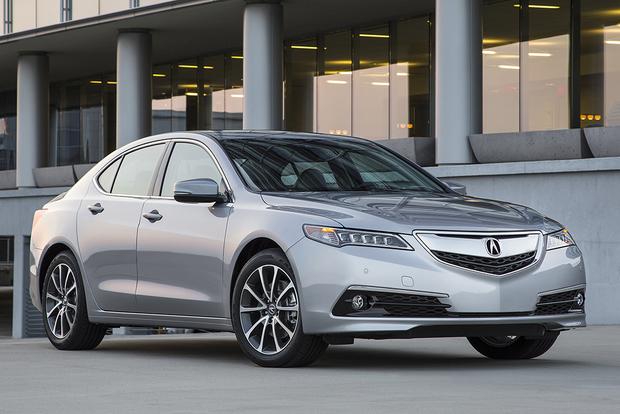 Although we hear a lot about crippling student loan debt and the difficulty recent college graduates face when it comes to finding work, not all new grads have it so bad. A recent study by Georgetown University shows that some students -- especially engineers -- can quickly find jobs that earn well over $80,000 per year. So if you get geeked out by science and math, we have a list of seven great cars you'll be able to afford shortly after graduation - there's nothing nerdy about owning a luxury car in your mid-20s.
Acura TLX
The newly released Acura TLX is a 4-door sedan that offers something for just about everyone. Are you trying to pay back some student loan debt and conserve fuel? There's a 2.4-liter 4-cylinder version that returns 24 miles per gallon in the city and 35 mpg on the highway. Looking for something fast? Check out the 290-horsepower 3.5-liter V6, mated to the excellent 9-speed automatic. There's also an all-wheel-drive option for drivers in challenging climates. And for technophiles, the TLX offers a wide range of technology, such as dual center screens, forward-collision warning with automatic braking, adaptive cruise control and more. If you're interested, expect to pay around $32,500 with shipping for a base model.
BMW X3
If you're looking for a luxury crossover, the BMW X3 fits the bill -- and then some. We say that because the X3 touts an impressive driving experience that's typical of BMW, in addition to its myriad of other excellent luxury crossover traits, including a smooth ride, a luxurious interior and handsome, classy styling. The X3 also offers a surprisingly roomy interior for a "compact" crossover, along with an available 300-hp turbocharged 6-cylinder that still manages to return 19 mpg city/26 mpg hwy. Do you like what you hear? The X3 starts around $39,500 with shipping.
Jeep Grand Cherokee
Although Jeep is hardly a luxury brand, the Grand Cherokee can certainly be a luxury car. Equipment is one reason why, as an upscale Summit model includes forward-collision warning with automatic braking, adaptive cruise control, rear cross-traffic alert, polished 20-inch wheels, a navigation system and more. We also like the available engines -- including a miserly diesel and a brawny 5.7-liter HEMI V8 -- along with the Grand Cherokee's handsome look and practical interior. The best part: A base-level Grand Cherokee starts at a reasonable $30,000 -- though we suspect that a well-paid recent college graduate would upgrade to the distinctive Summit trim level for a far more expensive $49,500 with shipping.
Find a Jeep Grand Cherokee for sale
Infiniti Q50
Still one of the default great cars for drivers interested in a sporty, entry-level luxury model, the Q50 offers everything a well-paid recent college grad should want in a vehicle. It's reliable, which means you won't spend much time in the shop -- an important factor if you're trying to make a good impression at a new job. It boasts a recently released design, which will distinguish you from classmates and co-workers alike, and it's sporty, which means you can have fun with it on the road. It also touts a long list of impressive equipment, such as forward- and backward-collision warning with automatic braking, adaptive cruise control, automatic high beams, 360-degree parking cameras and more. If you're interested, expect the Q50 to start around $38,000 with shipping.
Lexus IS
Like the Infiniti Q50, the Lexus IS offers a lot of excellent benefits for shoppers interested in a luxury sport sedan. There's bold styling, for instance, which helps the small Lexus distinguish itself from BMW, Audi and Mercedes-Benz rivals. There's the rear-wheel drive architecture, which helps you maximize fun around the corners. And there's an excellent interior that boasts capacitive touch climate controls and -- in some models -- a motorized sliding tachometer. The IS 250 starts at $37,500 with shipping, but we'd go for the 306-hp IS 350, which is just over $41,000 including destination.
Range Rover Evoque
Although it isn't the full-size Range Rover you've always wanted, the 4-cylinder Evoque offers a lot of style and excellent fuel economy for an affordable price -- assuming, of course, that you're one of the lucky recent college grads with a good income. Pricing starts around $42,000 for a base model, which features a 240-hp turbocharged 4-cylinder engine, but we recommend the upscale Pure Premium trim, which starts around $50,000 and offers more of the full Land Rover experience thanks to a wide range of upscale features such as a 17-speaker sound system, a 360-degree camera and more.
Find a Land Rover Range Rover Evoque
Volvo S60
Remember that boxy old Volvo your dad owned? The one in which you learned to drive, and promptly crashed into a mailbox? This isn't that. The new S60 is a Volvo of a different era, and it now touts style, performance and luxury features over simplicity and safety. That's not to say you can't still get a practical S60, as the brand's base model starts around $35,000 and boasts nearly 30 mpg in combined city and highway driving. But we'd rather recommend the high-performance T6 R-Design, which offers a muscular 325 hp, a gorgeous stealthy look and a 0 to 60 mph time in about five seconds. You'll have to pay around $45,000 for it, but you can afford that on your high-paying newly graduated nerd salary.