Top Cars
7 Great CPO Convertibles for $25,000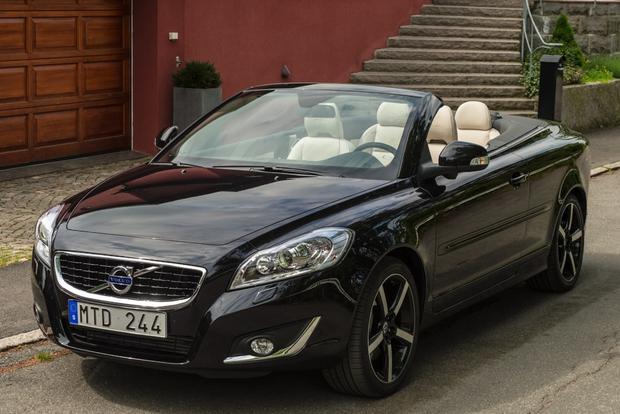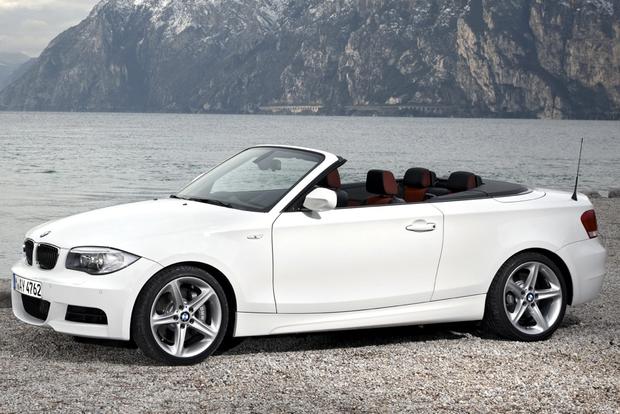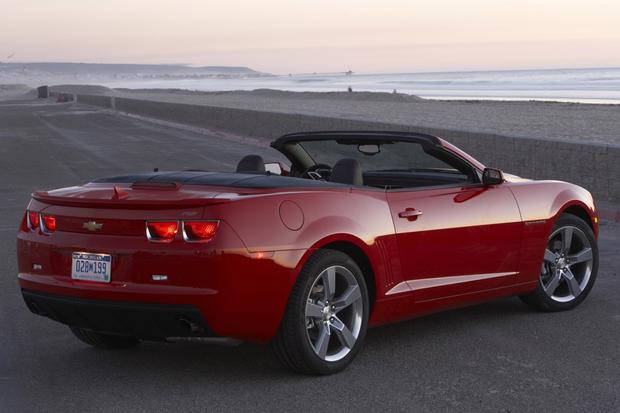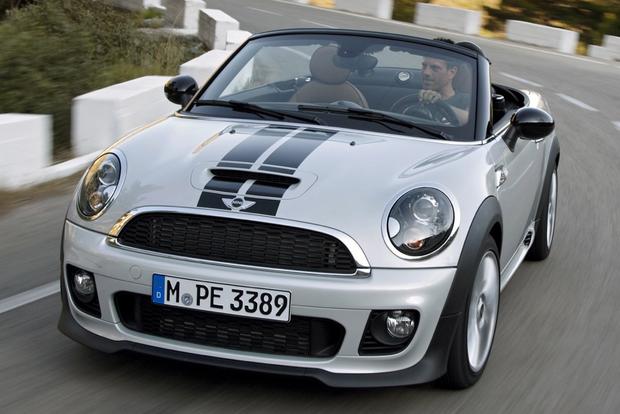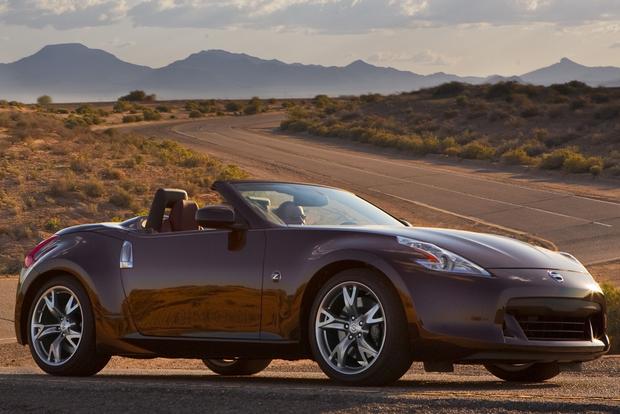 Although fall is just around the corner, it's never too late to pick up an enjoyable new convertible, especially since there are always summers to look forward to. We put together a list of seven great certified pre-owned (CPO) convertibles available today for a budget-friendly $25,000 or less. Also, since these models are offered with a comprehensive certified pre-owned warranty, you'll be able to enjoy them without worry for some time.
BMW 1 Series
You'll have to search far and wide to find a certified pre-owned 1 Series convertible for under $25,000, but as of this writing, there is a handful on AutoTrader.com. While all are base-level 128i models, they each include everything that you could possibly want from a BMW: a well-built interior, excellent handling, a lot of features and rear-wheel drive. Don't be fooled by the 128i's base-model status; it also boasts surprisingly strong performance from its 230-horsepower 3.0-liter 6-cylinder engine. Best of all, every 128i convertible features a fully automatic soft-top, which means the top goes down with the simple push of a button.

Chevrolet Camaro
With more than 50 certified pre-owned Camaro convertibles currently available on AutoTrader.com, it will be easy to find one in the color and with the options that suit you. Unfortunately, our $25,000 budget limits our search to V6 models, but we hardly feel cheated because that engine still boasts an impressive 323 hp and 278 lb-ft of torque. Also, while there's a wide range of used Camaro models to choose from within our budget, we'd go with an upscale LT trim, which features alloy wheels, an iPod interface, power front seats, Bluetooth and automatic headlights.
Find a Chevrolet Camaro for sale
Mazda MX-5 Miata
Although it's possible to get a new MX-5 Miata for less than $25,000, choosing a certified pre-owned vehicle has its benefits. Most importantly, you'll easily be able to afford the upscale Grand Touring model, which features automatic climate control, leather upholstery, heated seats and other amenities. You also won't have to compromise very much on your car's age or mileage, as there are several well-equipped 2013 MX-5 Miata models available on AutoTrader.com with comprehensive certified pre-owned warranties.
Find a Mazda MX-5 Miata for sale
Mini Cooper Roadster
The Mini Cooper Roadster is an excellent certified pre-owned convertible choice on a $25,000 budget. They're easy to find, as a recent search on AutoTrader.com turns up more than 30 available nationwide. We also like the car's well-built interior, its long list of standard features and the enjoyable driving experience it provides, which is hard to match for the price. Not sure if you can make do with a 2-seater? Don't worry: Our $25,000 budget is also enough to buy Mini's more practical Cooper convertible, which includes four seats and the same list of positive attributes.
Find a Mini Cooper Roadster for sale
Nissan 370Z Roadster
Although the Nissan 370Z Roadster can be a pricey proposition when new, the boldly styled sports car is available on the used market with a certified pre-owned warranty for under $25,000. We love the 370Z's styling, which gives it a surprisingly exotic appearance compared to rival models from other brands. We also enjoy the Roadster's powerful 337-hp V6, which is among the most muscular 6-cylinder engines in its class. Finally, shoppers will appreciate the 370Z's handling characteristics, as the car benefits from a rear-wheel-drive chassis and a tight, well-engineered suspension.
Find a Nissan 370Z Roadster for sale

Volkswagen Eos
The Volkswagen Eos is a stylish 4-seater convertible with a power-operated hardtop. Offered with a 4-cylinder engine and a wide range of standard and optional features, the Eos provides more of a relaxed character than some of the sporty cars on our list, but that's not to say it isn't fun to drive, as its turbocharged powerplant offers potent acceleration at all speeds. Best of all, we like Volkswagen's comprehensive 2-year/24,000-mile bumper-to-bumper certified pre-owned warranty, which also comes with 24-hour roadside assistance. There are dozens of Eos models for sale on AutoTrader.com for under $25,000.
Find a Volkswagen Eos for sale

Volvo C70
The Volvo C70 is a luxury convertible that emphasizes a premium feel and a relaxed ride over sporty driving characteristics and sharp handling. With more than a dozen CPO C70 models available nationwide for under $25,000, luxury-minded shoppers will likely appreciate the hardtop convertible, especially since it comes standard with a long list of features. These include leather seats, dual power front seats with memory, a power retractable hardtop and dual-zone automatic climate control. Best of all, the C70 -- like all certified pre-owned Volvo models -- is covered by the brand's excellent warranty, which lasts for up to 7 years or 100,000 miles from the car's original sale date.