Top Cars
7 Great CPO Convertibles With Room For Four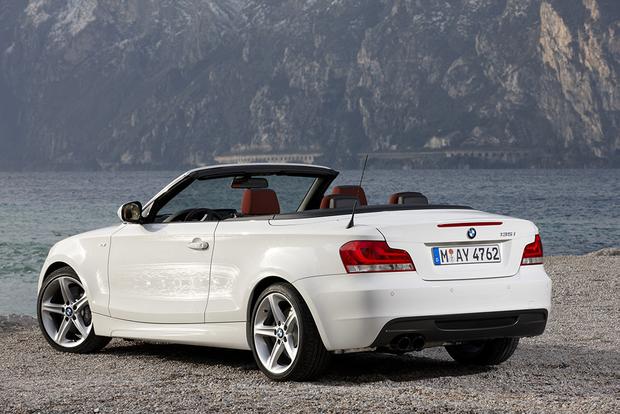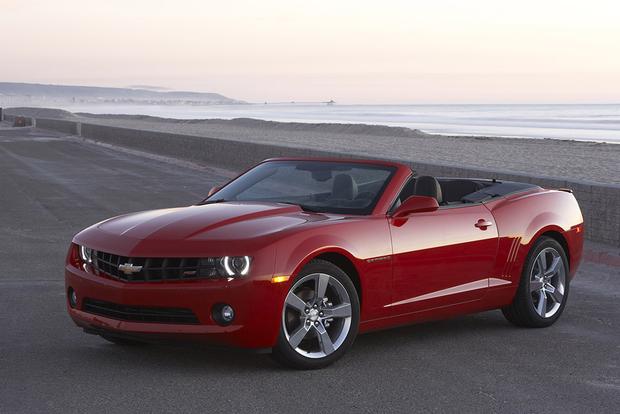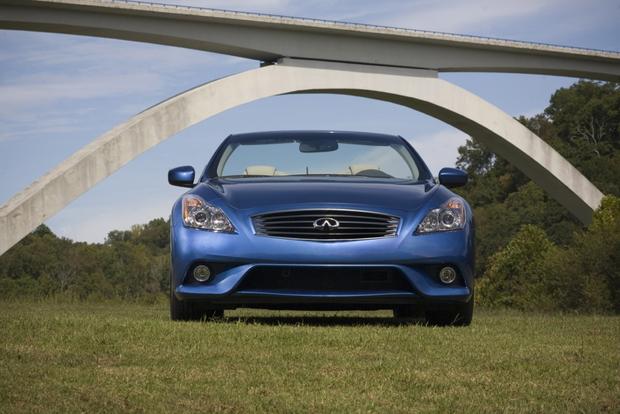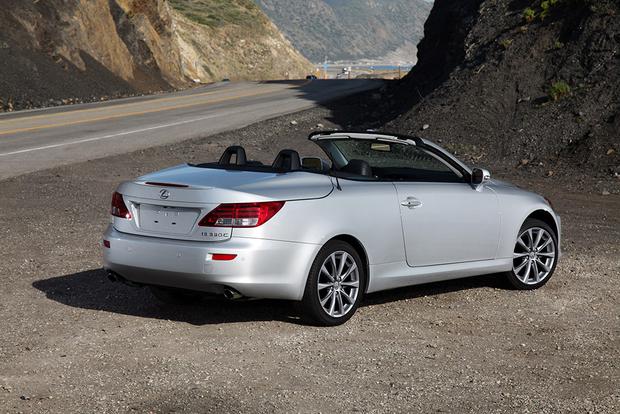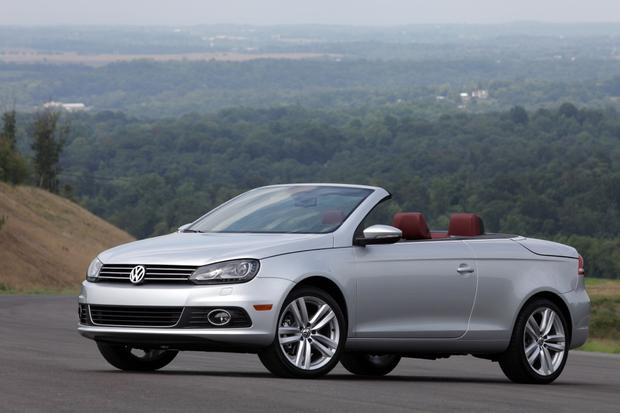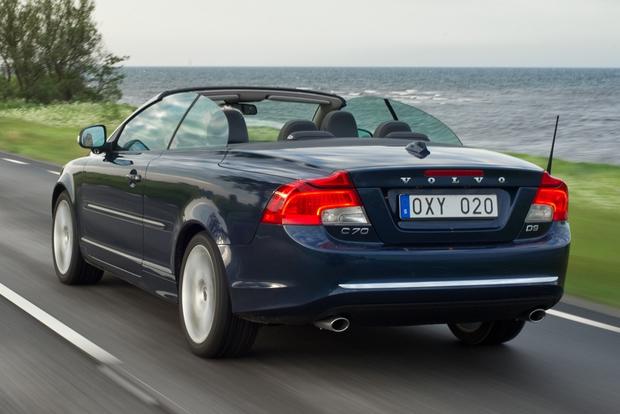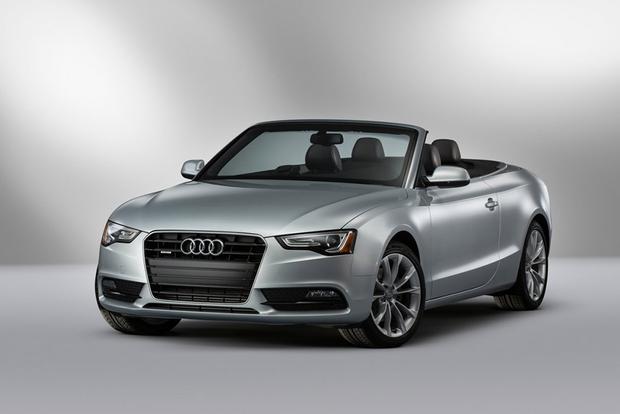 If you're interested in buying a new 4-seat convertible, you'll quickly discover that most new drop-tops can get expensive quickly. Enter the certified pre-owned warranty, which is a manufacturer-backed warranty on recent used cars that provides additional peace of mind and a substantial discount compared to a new model. We think many CPO convertibles are better values than their new counterparts -- and we're proving our point by rounding up seven excellent certified used drop-tops that boast affordable pricing and room for four people.
Audi A5
A brand-new Audi A5 Cabriolet starts at just under $49,000, and drivers who add a lot of options can easily see that price climb to way more than $55,000 and even break the $60,000 barrier. Meanwhile, the average price of a certified pre-owned A5 Cabriolet on Autotrader is just $36,700, which is a sharp discount from new. Despite the price difference, a certified pre-owned A5 still offers all the benefits of the new A5, including the same handsome styling, the same modern equipment and even a manufacturer-backed warranty. In this case, the warranty lasts for up to 6 years or 100,000 miles from the car's original sale date.
BMW 1 Series
The BMW 1 Series is gone, replaced instead by the pricey 2 Series, which starts around $39,000 with shipping in convertible form. But for drivers who don't mind the old model's look -- and its tight back seats -- a certified pre-owned 1 Series is certainly the way to go. We say that because certified pre-owned examples of the 1 Series Cabriolet are available on Autotrader with an average price of less than $31,000 -- a figure that drops well below $30,000 if you're only interested in the fuel-efficient 128i. Sure, you won't have some of the new model's high-tech gadgets, but you'll get a nearly new BMW convertible with a 6-year or 100,000-mile factory warranty.
Chevrolet Camaro
Unlike the other models on our list, the Camaro isn't a luxury car, but it's still a 4-seat convertible, and it still boasts an excellent deal if you buy it with Chevrolet's certified pre-owned warranty. Here's what we mean: While a base-level version of the current Camaro convertible starts around $33,000 with shipping -- a figure that can rise to well over $40,000 with options -- certified pre-owned Camaro V6 models are available on Autotrader for an average price of around $27,000. Want a V8-powered Camaro SS convertible? Expect prices to start around $42,000 for a new one, while certified pre-owned models average just under $33,200 on Autotrader. That makes the certified pre-owned Camaro a great deal -- especially since it includes Chevrolet's 1-year or 12,000-mile bumper-to-bumper CPO warranty, along with 5 years or 100,000 miles of powertrain coverage.
Find a Chevrolet Camaro for sale
Infiniti G37 Convertible
Now called the Q60, the Infiniti G37 has always been one of our favorite entry-level luxury cars -- whether we're talking about the coupe, the convertible or the sedan. With an all-new model on the way, the aging G37 Convertible is becoming an excellent deal -- especially in certified pre-owned form, where most G37 Convertible models are available for an average price of less than $36,000 on Autotrader. That's a major discount compared to the Q60 Convertible, which starts around $49,500 with shipping. And don't be fooled by the name change: Despite different monikers, the G37 and Q60 offer much of the same equipment, along with the same excellent 330-horsepower 3.7-liter V6.
Lexus IS 250C
While sedan versions of the Lexus IS earned a full redesign last year, the drop-top IS C has retained the car's old body style -- and much of the previous model's technology -- for a pricey $44,000 with shipping before options. If that sounds steep, you might want to consider a certified pre-owned model, as a certified used IS 250C is available for an average price of around $35,000 on Autotrader. Not only will it include virtually all the same benefits as a new IS C, a certified pre-owned model will offer Lexus's excellent 3 year or 100,000-mile warranty -- one of the best certified warranties in the industry.
Volkswagen Eos
Although the Volkswagen Eos's tiny rear seats stretch the definition of "4-seater," it's nice to know they're there in a pinch. It's also nice to know that a certified pre-owned Eos comes with Volkswagen's excellent certified pre-owned warranty, which offers 2 years or 24,000 miles of bumper-to-bumper coverage that begins once the car's original factory warranty expires. The best part? While a brand-new Eos starts at a pricey $37,000 before options, certified pre-owned models aren't anywhere near that much, instead averaging under $25,000 on Autotrader. And the used model doesn't include many drawbacks compared to the current version, as the Eos's design has remained mostly unchanged since its debut in 2007.
Find a Volkswagen Eos for sale
Volvo C70
Although the luxurious Volvo C70 is no longer in production, drivers interested in the hardtop convertible can still pick up a certified pre-owned example at a great price. In fact, certified pre-owned C70 models are currently averaging just $27,500 on Autotrader, which is a great deal considering the C70's long list of standard features, its original MSRP of around $42,000 and Volvo's impressive certified pre-owned warranty, which is routinely ranked among the very best in the industry. The C70 also comes standard with four seats, luxury-car ride quality and a potent 227-hp 2.5-liter turbocharged 5-cylinder engine.