Top Cars
7 Great CPO Luxury Cars Under $20,000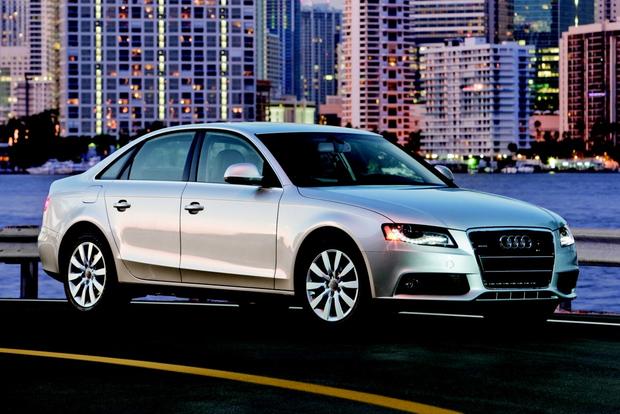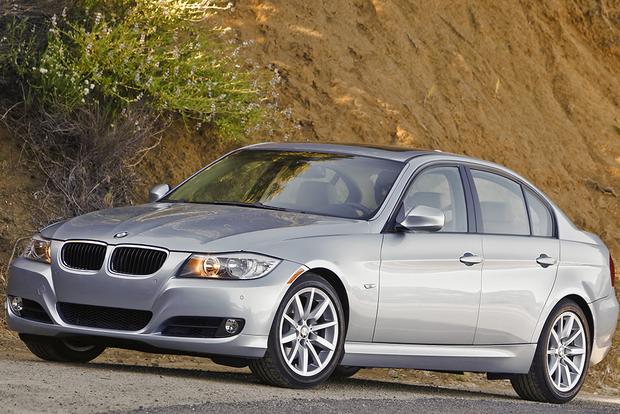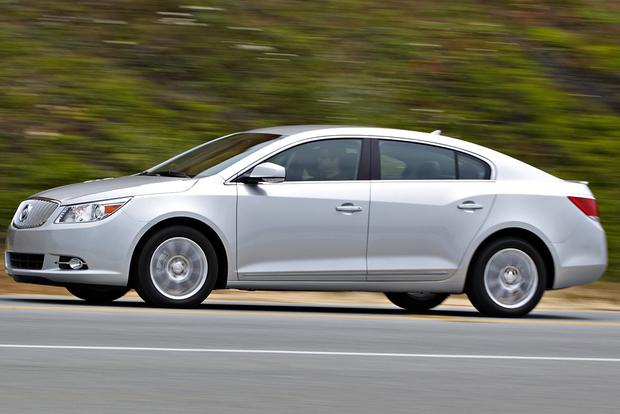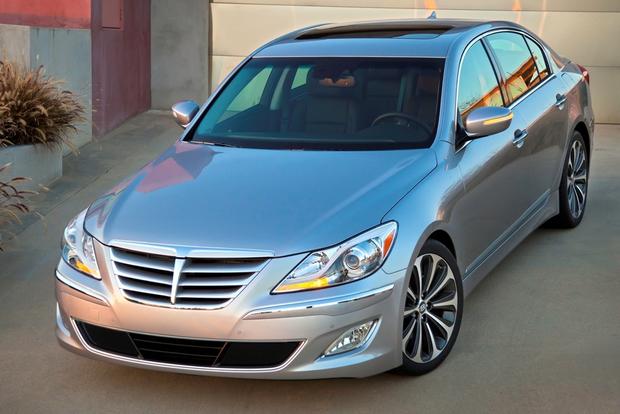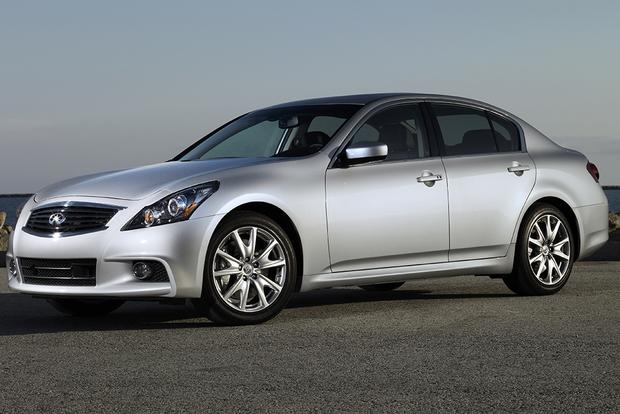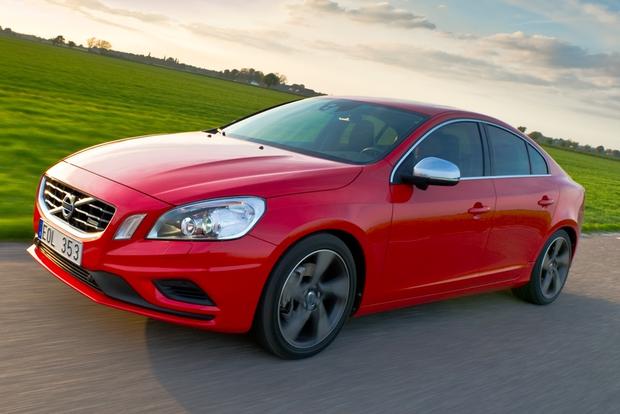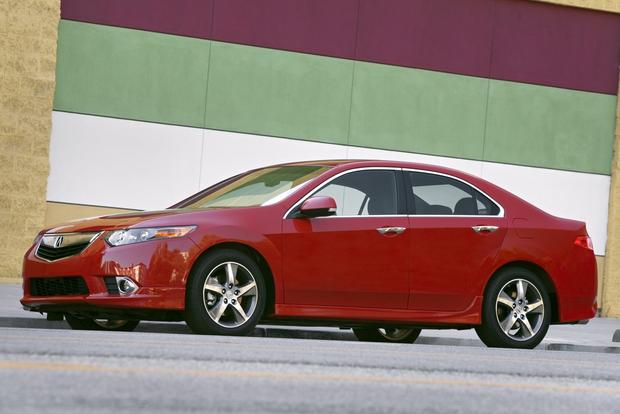 You don't have to pay a sky-high price to get your hands on a great luxury car. We're proving that with our latest list, which features seven of our favorite used luxury cars that are available today for a budget-friendly $20,000 or less. The best part? Every vehicle on our list is easy to find with a manufacturer-backed certified pre-owned (CPO) warranty, which will give you more peace of mind than you'll get with a traditional used car.
2012 Acura TSX
The Acura TSX is a luxurious, reliable sedan that bridges the gap between compact and midsize. One thing we like about the TSX is that it's versatile. It's offered with either a fuel-efficient 4-cylinder engine that returns up to 31 miles per gallon on the highway or a muscular V6 that boasts 280 horsepower. There's also a 4-door sedan or a practical 5-door wagon body style. Standard equipment is also generous, with each TSX including a power sunroof, leather upholstery, automatic climate control, xenon headlights and Bluetooth. Best of all, you'll have no trouble finding a 2012 TSX with a certified pre-owned warranty for around $20,000 or less on AutoTrader.com
2011 Audi A4
The Audi A4 is a comfortable, relaxed luxury car with an excellent interior and surprisingly strong fuel economy -- up to 22 mpg city/30 mpg hwy with its standard 211-hp 4-cylinder engine. We also like the fact that the 2011 model looks just like the newest model. The icing on the cake is the A4's generous level of standard equipment, which includes 17-inch alloy wheels, a power sunroof, automatic climate control and leather upholstery. Better yet, you should have no trouble finding a 2011 A4 with a manufacturer-backed CPO warranty for around $20,000 or less on AutoTrader.com.
2011 BMW 3 Series
Yes, it's true: You can get a 2011 BMW 3 Series with a factory-backed certified pre-owned warranty for around $20,000 or less. In fact, you can even get an all-wheel-drive 328xi model, which offers year-round security in harsh weather and cold climates. Although most 3 Series models available for around $20,000 or less are base-level 328i trims, we suspect they will meet the needs of most drivers. These models make 230 hp and have fuel economy ratings of up to 18 mpg city/28 mpg hwy. They also sport a long list of standard equipment that includes automatic headlights, rain-sensing wipers, alloy wheels and automatic climate control.
2012 Buick LaCrosse
The 2012 Buick LaCrosse is a smooth, comfortable sedan that offers a roomy interior, a large trunk and a relaxed driving style. It also has an excellent manufacturer-backed warranty if you choose from one of the many certified pre-owned examples currently available on AutoTrader.com. Fuel economy is excellent, too -- especially if you opt for the new-for-2012 4-cylinder, which used a "mild hybrid" system to reach 25 mpg city/36 mpg hwy. And while base-level LaCrosse models don't feature as much luxury equipment as other high-end models, options can include luxury features like leather upholstery and a head-up display.
Find a Buick LaCrosse for sale
2011 Hyundai Genesis
Although Hyundai might not be your first thought when it comes to luxury, the 2011 Genesis certainly offers a high-end driving experience. One look at its list of standard equipment proves just that: All 2011 Genesis sedans come with 17-in wheels, automatic headlights, keyless access with push-button starting, dual-zone automatic climate control and leather upholstery with heated front seats. The Genesis also boasts standard rear-wheel drive and two silky-smooth powertrain options: a 290-hp 3.8-liter V6 and a muscular 378-hp 4.6-liter V8. The best part? You'll have no trouble finding a certified pre-owned Genesis on AutoTrader.com for around $20,000 or less.
Find a Hyundai Genesis for sale
2011 Infiniti G37
The 2011 Infiniti G37 is a rear- or all-wheel-drive sedan with V6 power and a sporty flair. Although gas mileage isn't the G37's thing, performance certainly is: It uses a 328-hp 3.7-liter V6 that boasts a sporty exhaust note and a sports car-fast 0-to-60 time of around six seconds. It also offers a lot of luxury, as standard features include automatic headlights, a backup camera, automatic climate control and keyless access with a push-button starter. Most importantly, there are a wide range of G37 models with certified pre-owned warranties available on AutoTrader.com for around $20,000 or less.
2012 Volvo S60
The 2012 Volvo S60 offers a highly comfortable interior and a recently refreshed body style that will look modern for years to come. It also offers surprisingly strong fuel economy for a luxury car -- up to 20 mpg city/30 mpg hwy -- along with front- or all-wheel drive. Standard equipment is generous, as base models include 17-in alloy wheels, Bluetooth, a power driver's seat, satellite radio and an iPod/USB interface. And you should have no trouble finding one on AutoTrader.com that costs less than $20,000 and is backed by Volvo's notoriously strong certified pre-owned warranty.