Top Cars
7 Great CPO Luxury Cars With V8 Power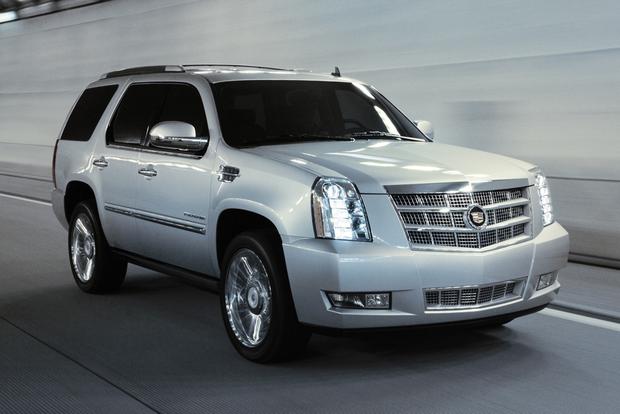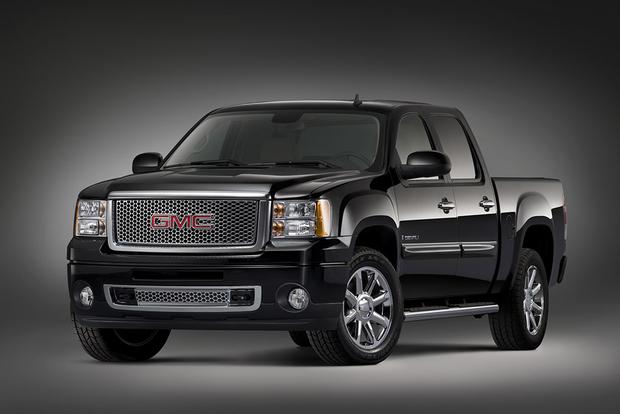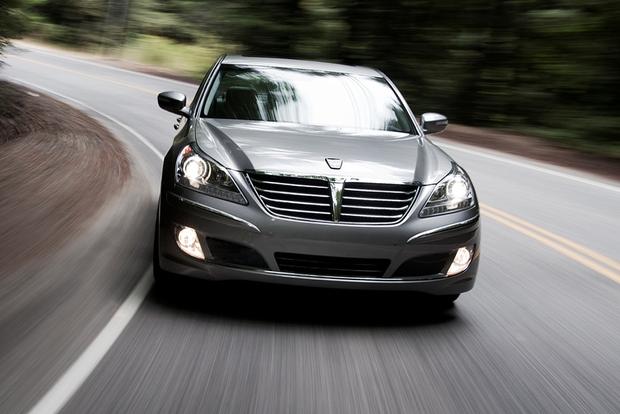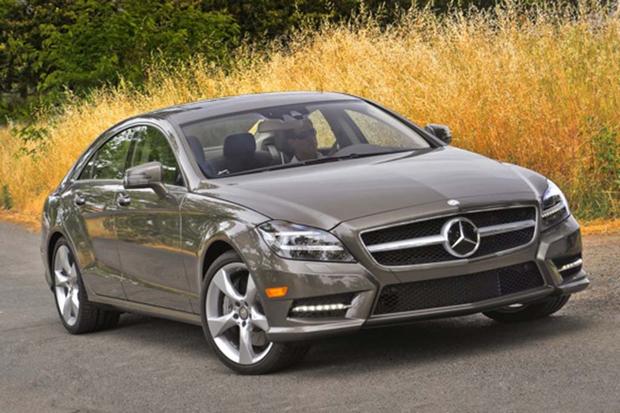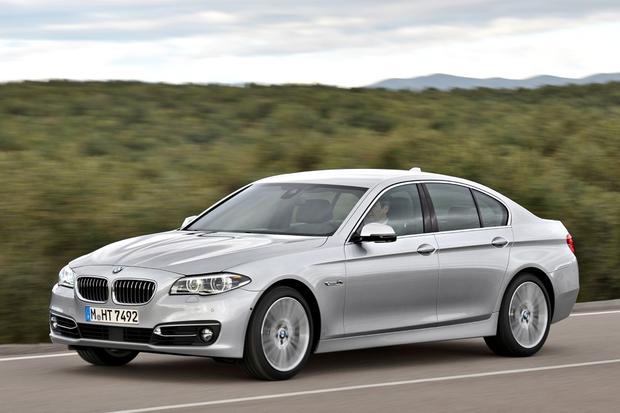 If you're interested in buying a new luxury car with a V8 engine, you might think you'll have to spend a fortune. And while that may be true for a new model, it isn't necessarily the case if you choose a certified pre-owned (CPO) luxury car. That's because certified pre-owned vehicles offer steep discounts from new, while still retaining the peace of mind that comes with a manufacturer-backed warranty. To show you what we mean, we've listed seven certified pre-owned V8-powered luxury cars that won't break the bank.
2012-2014 BMW 550i
The BMW 550i is the crown jewel of the brand's 5 Series lineup, provided that you don't go for the all-out high-performance M5. In fact, the 550i is far more docile than the M5, touting a more luxurious ride and a more restrained look, both inside and out. But it still offers impressive muscle, thanks to a turbocharged V8 that comes with 400 horsepower and 450 lb-ft of torque. It also boasts many high-end features, available all-wheel drive, and an average asking price of $45,300 on Autotrader with BMW's 6-year or 100,000-mile certified pre-owned warranty -- a big discount compared to the new MSRP of $67,400 before options.
2010-2012 Cadillac Escalade
For some buyers, the Escalade is the ultimate SUV thanks to bold styling, its excellent name recognition, a muscular 403-hp 6.2-liter V8, and a long list of standard -- and optional -- equipment. Unfortunately, the Escalade's new MSRP is far too steep for most buyers, as the recently redesigned SUV now starts at more than $73,000 -- and that's before options. Enter Cadillac's certified pre-owned program, which offers a 6-year or 70,000-mile bumper-to-bumper warranty and dramatically discounted prices: the average certified pre-owned 2010-2012 Escalade is available for just $46,000 on Autotrader.
Find a Cadillac Escalade for sale
2011-2013 GMC Sierra Denali
A pickup truck on a list of V8-powered luxury cars? If you've ever been inside a GMC Sierra Denali, you'll understand exactly why it's included here. Equipment is truly generous, with standard features including 20-inch wheels, a heated steering wheel, leather upholstery, a remote starter and options ranging from ventilated front seats to a power sunroof and a navigation system. The truck also includes a muscular 6.2-liter V8 that boasts a whopping 403 hp -- an engine that's unique to Denali models. And while a new Sierra Denali now starts at well over $50,000 before options, drivers can get a certified pre-owned 2011-2013 example with GMC's 7-year or 100,000-mile powertrain warranty for an average asking price of just $37,000 on Autotrader.
2012-2013 Hyundai Equus
Although Hyundai might not be the first brand name that pops into your mind when you're thinking about a luxury vehicle, the Equus is a luxury sedan that deserves to be mentioned along with the top high-end models. In addition to a huge interior and upscale appointments, the Equus boasts a 429-hp V8 and a long list of standard features like adaptive bi-xenon headlights, automatic wipers, a power-closing trunk, massaging seats, a navigation system and a 17-speaker sound system. Certified pre-owned models also come with Hyundai's excellent 10-year or 100,000-mile powertrain warranty -- an impressive benefit, considering that the average certified pre-owned 2012 or 2013 Equus on Autotrader is listed at just $31,600.
2012-2013 Infiniti QX56
The Infiniti QX56 is a V8-powered luxury SUV that offers 3-row seating and all the trimmings you might expect from a high-end SUV. For one thing, there's a muscular 5.6-liter V8 under the hood, which makes a brawny 400 hp and 413 lb-ft of torque. There's also standard keyless entry and ignition, tri-zone automatic climate control, leather upholstery, heated front seats and a 360-degree "Around View" parking camera. And while a certified pre-owned 2012-2013 QX56's average Autotrader asking price of $47,600 may seem steep, it's a far cry from the SUV's current base price of around $64,300 -- especially when you consider that each certified pre-owned model comes with Infiniti's excellent 6-year CPO warranty.
Find an Infiniti QX56 for sale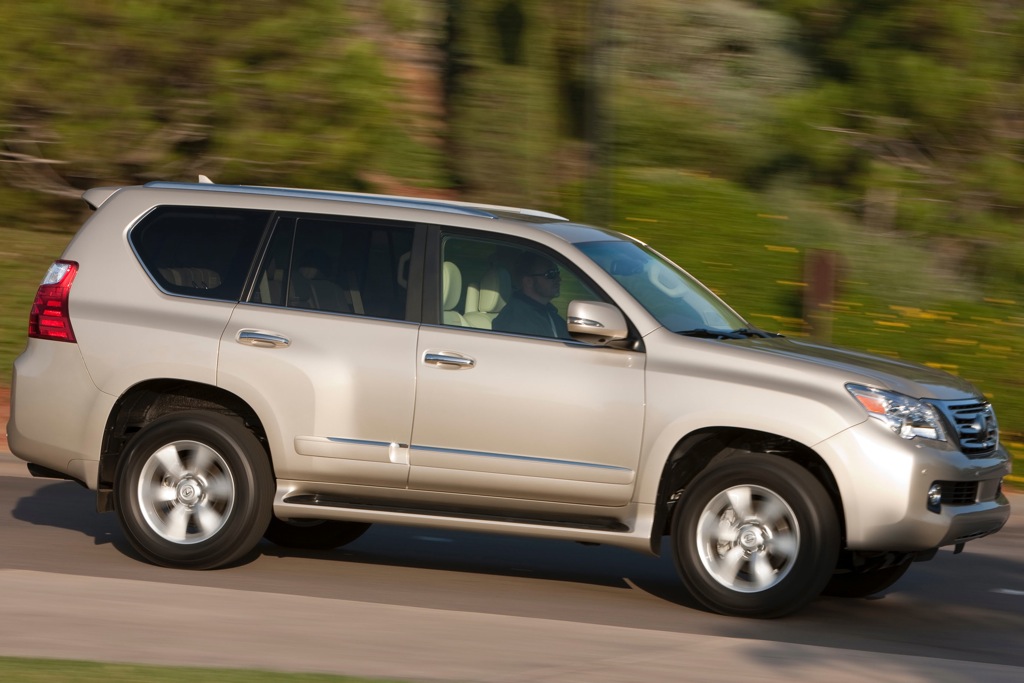 2011-2012 Lexus GX 460
The Lexus GX 460 is a V8-powered luxury SUV that offers just about everything shoppers interested in a high-end SUV might want. There's family-friendly 3-row seating, for instance, along with a lot of equipment: standard features include heated and ventilated front seats, power-folding third-row seats, a backup camera, leather upholstery, automatic wipers and a sunroof. The GX 460 also offers impressive off-road capabilities thanks to standard 4-wheel drive and a bulky 301-hp 4.6-liter V8. But the best part is pricing: choose a certified pre-owned 2011 or 2012 GX 460 and you'll have no trouble finding one for around $40,800 on Autotrader with Lexus's 3-year certified pre-owned warranty -- a sharp discount compared to today's starting MSRP of $51,100 before options.
2012-2013 Mercedes-Benz CLS550
The Mercedes-Benz CLS550 offers all the benefits of a coupe with the practicality of a sedan. Or at least that's what Mercedes says, as the luxury automaker refers to the CLS as a 4-door coupe -- largely due to its swoopy, sporty styling and high-performance demeanor. Helping its case is a muscular 402-hp turbocharged 4.7-liter V8, which propels the sedan to 60 mph in under 5 seconds. The only problem with a new CLS550 is pricing, as the sedan starts around $75,000 before options -- a figure that drops to around $48,500 if you find a certified pre-owned 2012 or 2013 model on Autotrader. That price will also get you Mercedes' unlimited mileage 1-year certified pre-owned warranty.