Top Cars
7 Great CPO Pickups For Under $20,000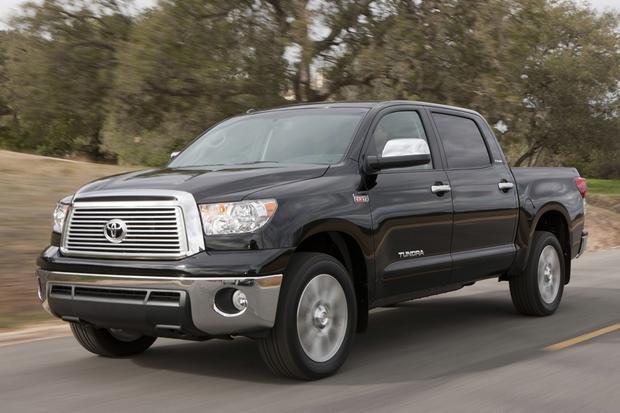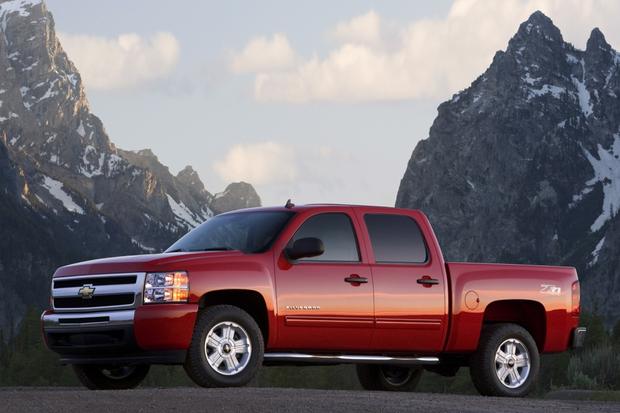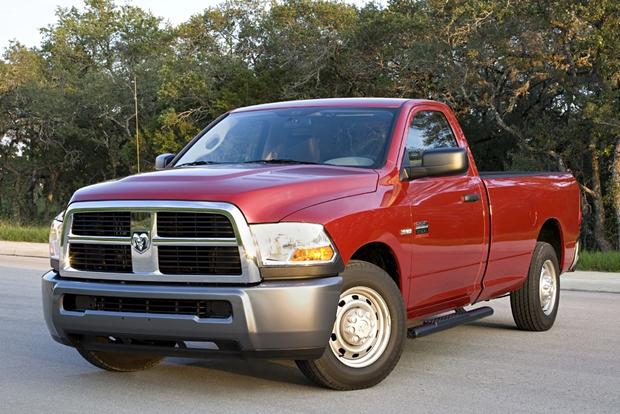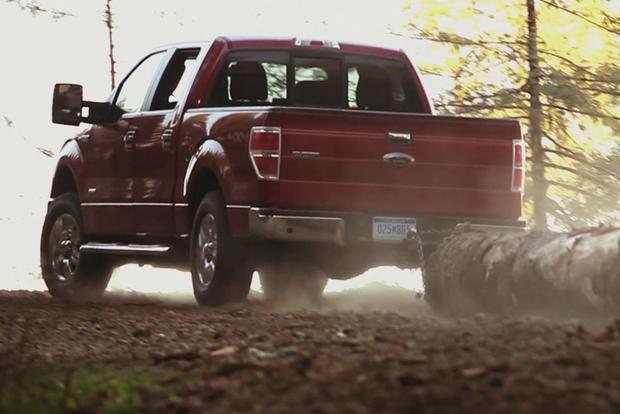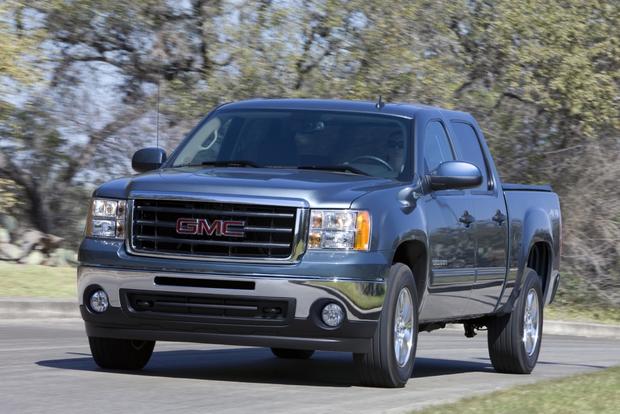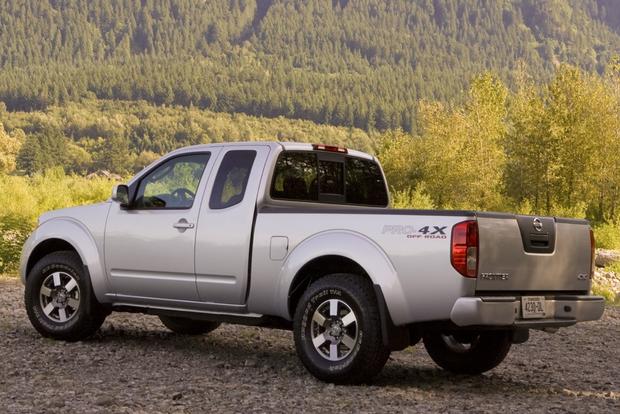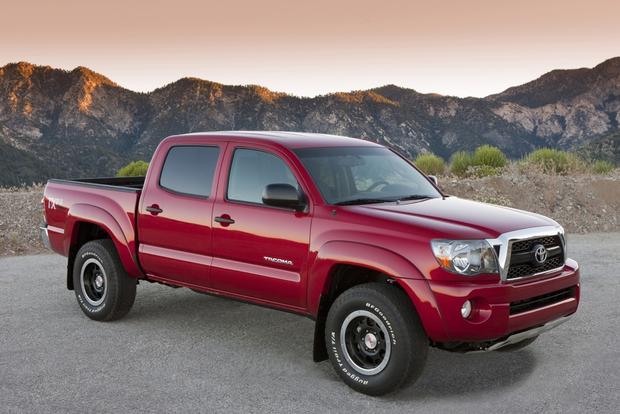 If you've checked pickup truck prices lately, you've probably realized that modern trucks are getting pretty expensive. That's where our latest list comes in. We've rounded up seven excellent trucks you can buy today for under $20,000. Better yet, each of the trucks we've listed offers a manufacturer-backed certified pre-owned (CPO) warranty, which means that you'll save some money with any of our choices while still getting a modern pickup that includes a comprehensive factory warranty.
2009-2011 Chevrolet Silverado
The Chevrolet Silverado offers everything a truck buyer is looking for. Most versions tout V8 muscle. The 2009-2011 Silverado offers three different available V8 engines -- a 4.8-liter, a 5.3-liter and an especially strong 6.2-liter. There is also a wide range of trim levels and body styles, including the commercial-friendly WT (Work Truck) model and the high-end Silverado LTZ. Drivers can also choose between short bed, single cab, long bed and crew cab. Best of all, you should have no trouble finding a certified pre-owned Silverado on AutoTrader for around $20,000 or less.
Find a Chevrolet Silverado for sale
2009-2011 Dodge Ram
The 2009-2011 Dodge Ram offers muscular styling, V8 power and a wide range of body and bed configurations. It's also priced reasonably and starts around $20,000 or less with a certified pre-owned warranty. Called merely the RAM 1500 after 2011, we think the 2009-2011 models are the best value. You should have no trouble getting one within budget that includes low mileage, lots of power and any available configuration. If you don't need this much space, consider a similar, used Dodge Dakota, which was the often forgotten baby brother to the larger Ram.
2009-2011 Ford F-150
You should have no trouble buying a 3- to 5-year-old, certified pre-owned version of the most popular vehicle in the world -- Ford's full-size F-150 pickup -- for around $20,000 or less. In 2009, the F-150 offered two muscular V8 engines along with a wide range of trim levels, including the basic XL model, the high-end King Ranch and the new-for-2009 Platinum. By 2011, the truck offered an even more enticing lineup that incorporated the fuel-efficient EcoBoost V6. With more than 80 certified pre-owned 2009-2011 models currently on AutoTrader for around $20,000 or less, the F-150 is one of our top choices for truck shoppers on a budget.
2009-2011 GMC Sierra
There are more than 100 different 2009-2011 GMC Sierra models currently available on AutoTrader.com for around $20,000 or less, and all of them have a lot to offer shoppers interested in an excellent used pickup truck. With available V8 power and a wide range of bed and cab configurations, the Sierra is a lot of pickup for what it costs. The icing on the cake is GM's certified pre-owned warranty, which offers 1 year or 12,000 miles of bumper-to-bumper coverage and retains the pickup's 5-year/100,000-mile powertrain warranty.
2010-2013 Nissan Frontier
If you don't need all the capabilities or size of a large truck like the F-150 or the Dodge Ram, consider the Nissan Frontier instead. It's easy to find a certified pre-owned Frontier for around $20,000 or less. No, it doesn't have the V8 power of some full-size pickups, but we suspect that the truck's V6 engine will be more than enough for most shoppers interested in a midsize pickup, given its bulky 261-horsepower rating. We also suspect that most drivers will be pleasantly surprised with the Frontier's interior space, which is surprisingly roomy for a midsize truck, assuming that you choose the available crew cab body style.
Find a Nissan Frontier for sale
2010-2013 Toyota Tacoma
With more than 200 different certified pre-owned examples currently available on AutoTrader for around $20,000 or less, the 2010-2013 Toyota Tacoma is certainly among the easiest CPO pickups to find. It's also one of the best; the Tacoma offers a muscular V6, several bed and cab configurations, and an unrivaled reputation for durability and reliability. We also happen to love the pickup's off-road capabilities, which aren't always present in modern-day trucks. Best of all, Toyota hasn't substantially updated the Tacoma since 2010, and that means that all of your friends will think you have a brand-new truck.
2008-2010 Toyota Tundra
Although Toyota pickups have a world-renowned reputation for reliability and durability, we happen to especially like Toyota's certified pre-owned program, which boasts 1 year of bumper-to-bumper coverage and extends the pickup's powertrain warranty to 7 years/100,000 miles of total coverage. We also like the 2008-2010 Tundra, which offers brawny styling, two different V8 engines (ranging from powerful to massive) and a towing capacity of over 10,000 pounds. Best of all, there are dozens of 2008-2010 certified pre-owned Tundra models currently available for around $20,000 or less.