Top Cars
7 Great Electric Cars You've Never Heard Of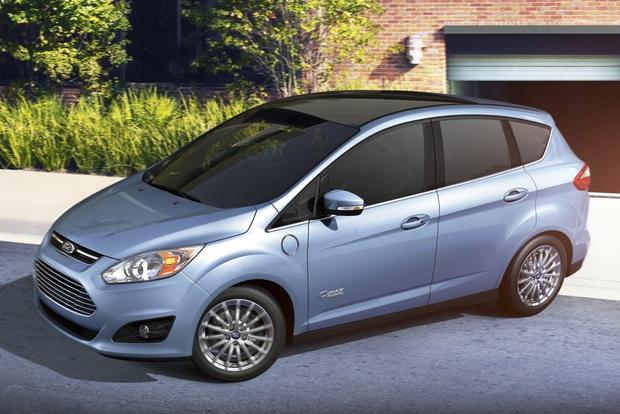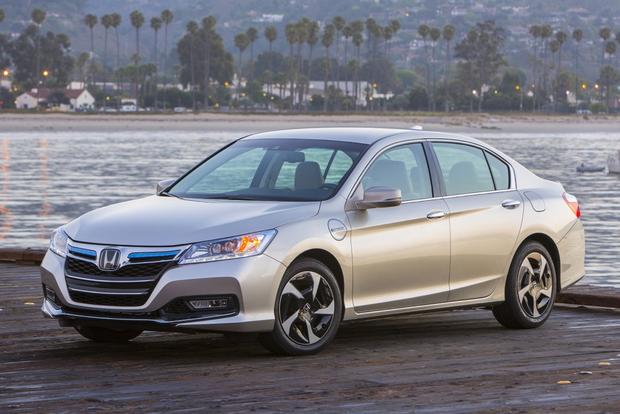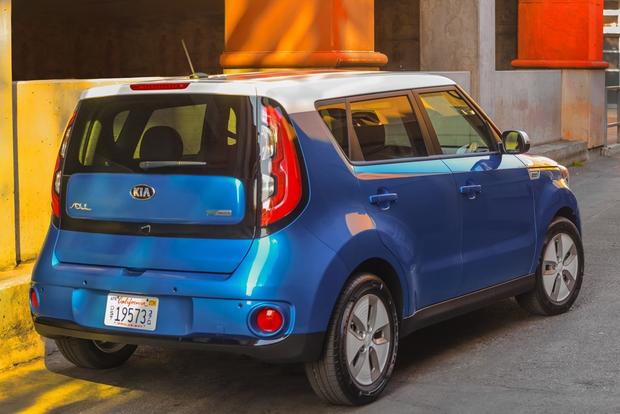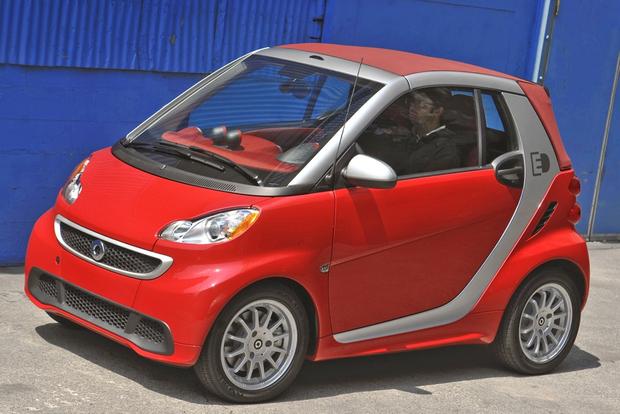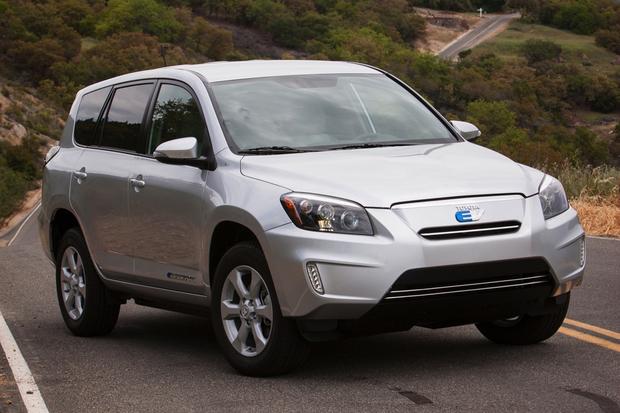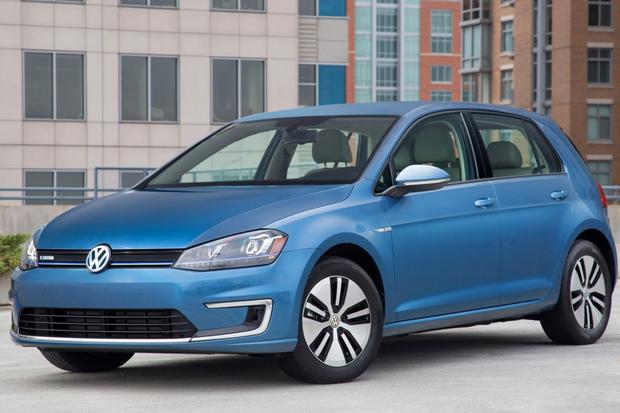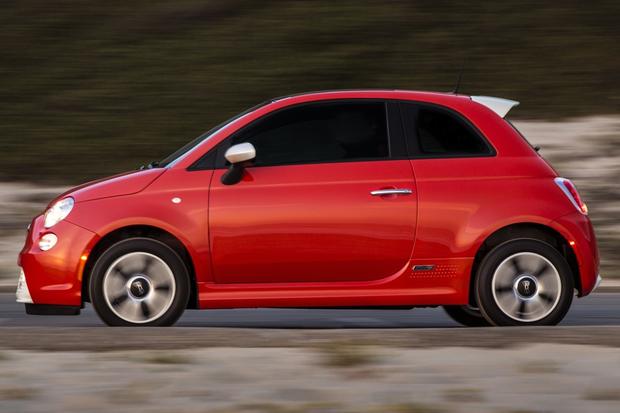 If you're interested in saving some money on fuel or buying a more environmentally friendly new electric vehicle (EV), then you've probably considered some of the obvious choices -- cars such as the Toyota Prius, Chevrolet Volt, Nissan LEAF or the Tesla Model S. As EVs become more common, an increasing number of new models are hitting the market, and some are getting more coverage than others. In order to help you widen your search and find the right car, we've listed a few excellent new electric cars that you probably haven't considered.
FIAT 500e
There's a lot to like about the fully electric FIAT 500e. No, it won't work for some drivers due to its smaller size, but for those who don't mind two doors and a cramped rear seat, the 500e offers an excellent cruising range of 87 miles, reasonable pricing that starts around $33,000 with shipping, and notoriously fun FIAT styling. We also love the interior, which is as unique as the exterior, and we think that the 500e drives better than most other electric vehicles, too. The only drawback? Sales of the 500e are limited to California.
Ford C-MAX Energi
The Ford C-MAX Energi isn't a fully electric car like the Nissan LEAF or the Tesla Model S. Instead, it's a plug-in hybrid, boasting a 21-mile fully electric range, a 3-hour charge time with a 240-volt outlet, and a highly efficient gasoline engine that serves as a range extender. Priced from around $32,500 with shipping, the C-MAX Energi also offers a practical hatchback body style, excellent passenger room, and a truly luxurious list of standard features that includes dual-zone automatic climate control, automatic wipers, an iPod/USB interface, heated front seats and leather upholstery.
Find a Ford C-MAX Energi for sale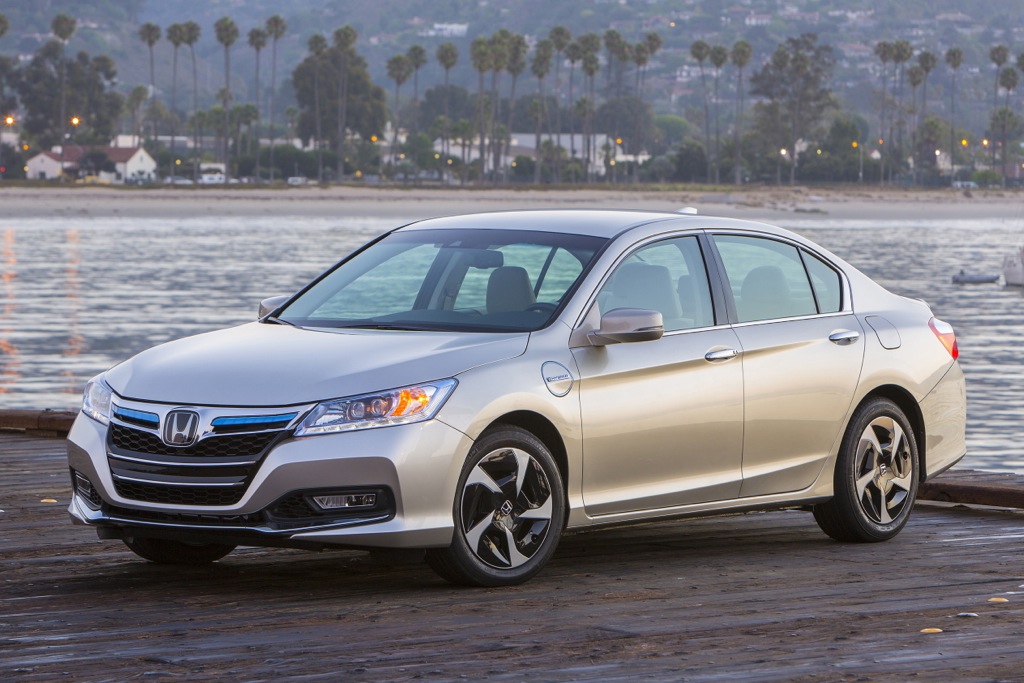 Honda Accord Plug-In Hybrid
Although Honda's all-new gasoline-powered Accord Hybrid is getting a lot of press, the automaker also recently debuted a plug-in version of its popular midsize sedan. Called simply the Accord Plug-In Hybrid, the latest Accord offers a fully electric range of about 14 miles before a range-extending 196-horsepower 4-cylinder gasoline engine kicks in. While some shoppers won't like the Accord's short electric-only range, its trade-off is a full recharge in less than 3 hours using even a normal 120-volt household plug. The Accord Plug-In Hybrid also boasts a reasonable base price of around $40,500 with shipping -- not bad when you consider the long list of standard equipment that includes LED headlights, dual-zone automatic climate control, a backup camera, heated front and rear seats, Bluetooth and an 8-inch center touchscreen.
Find a Honda Accord Plug-In Hybrid
Kia Soul EV
The Kia Soul EV won't be offered in every state -- yet. If it's a success in initial markets, which include California, Maryland, Oregon and New York, Kia could expand availability of the fully electric hatchback to EV shoppers in other states. We hope they do, because the Soul EV's particulars are promising: It combines the same funky styling from the gas-powered Soul with an impressive 93-mile range and a base price of just $35,000 with shipping. The Soul can also recharge in just 5 hours with a 240-volt power supply, which is faster than many rival electric cars.
smart electric drive
Previously called the smart fortwo electric, the smart electric drive is exactly what you're probably expecting: a fully electric version of the well-known smart fortwo city car. Priced from just $26,000 with shipping, the smart electric drive is one of the least expensive EVs on the market, and it offers an ample 70-mile fully electric range along with a fairly quick 6-hour recharge time. The trade-off for the low price is, of course, the smart's size: It's only big enough for two people and a small amount of luggage. Still, drivers interested in a good deal on an EV city car should certainly consider the electric smart.
Find a smart electric drive for sale
Toyota RAV4 EV
Before you get too excited about the prospect of an electric SUV, we should tell you right now that the Toyota RAV4 is only available in California. If you happen to be in California, we think that the RAV4 EV offers an excellent proposition for shoppers interested in a fully electric car that can carry the whole family. Though it's rather pricey at around $50,000 with shipping, tax incentives will help to lessen that burden. So will an excellent 103-mile Environmental Protection Agency-rated range, which is second only to the Tesla Model S among today's electric vehicles. Our only gripe: We really wish that Toyota would offer the RAV4 EV in other markets.
Find a Toyota RAV4 EV for sale
Volkswagen e-Golf
Like a few of its EV rivals, the Golf is offered only in California-emission states, though that does include a wide range of markets such as California, New York, Pennsylvania and others. More impressive is the e-Golf's estimated 90-plus mile range, along with a 4-hour charge time when using a 240-volt power supply. We also appreciate the car's high level of standard equipment, which includes LED headlights, leather upholstery, a backup camera and a navigation system -- all for around $37,000 with shipping.