Top Cars
7 Great Fuel-Efficient Small Sedans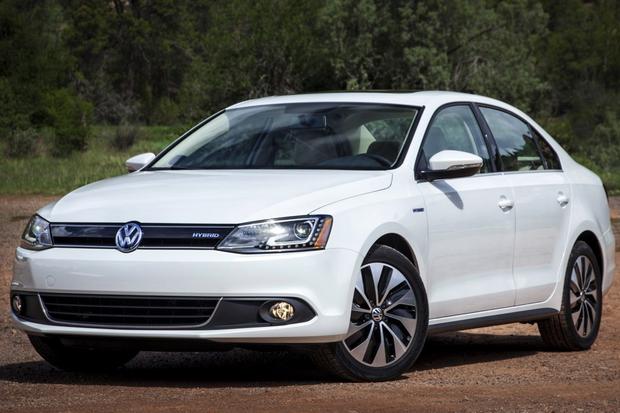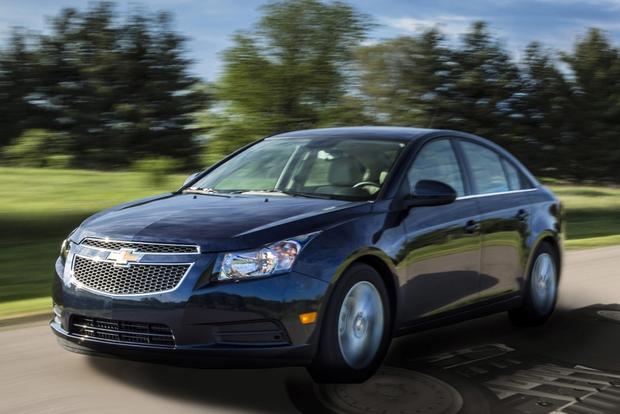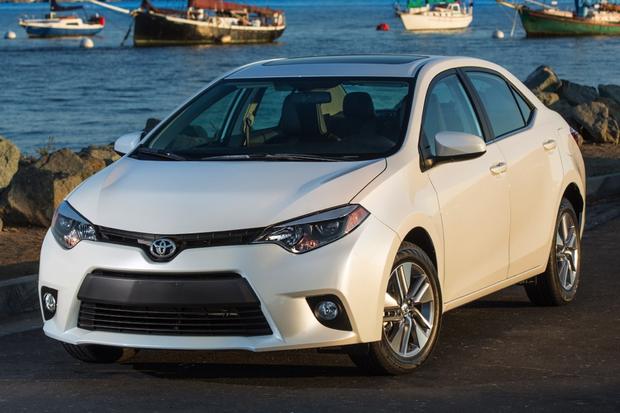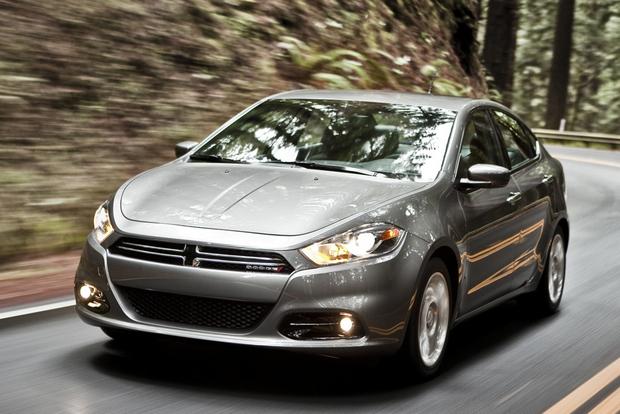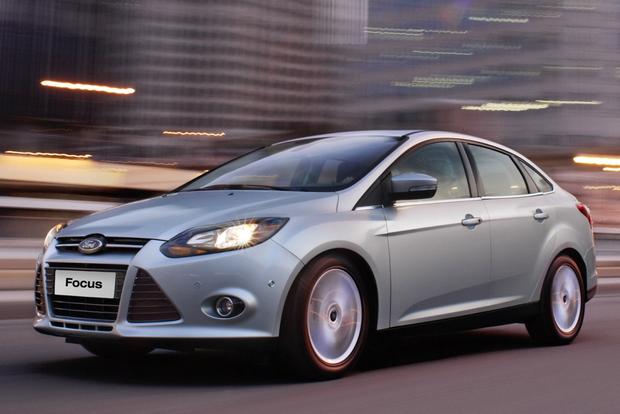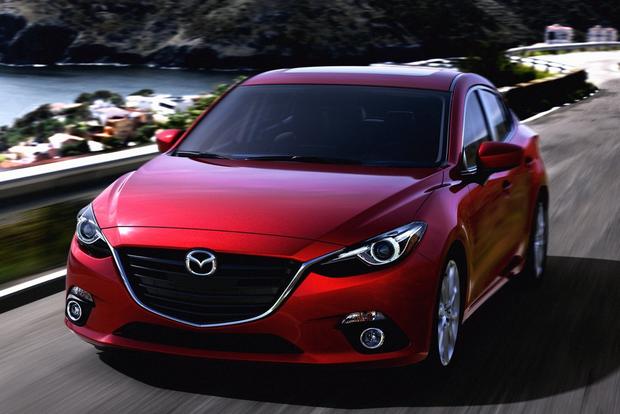 Are you looking to save money by purchasing a new, small sedan that gets great gas mileage? If so, you've come to the right place: We've listed seven of our favorite fuel-efficient small sedans that combine important traits like affordability, equipment and reliability with some of the best gas mileage available.
Chevrolet Cruze Diesel
The compact Chevrolet Cruze sedan now offers a diesel model -- and, as far as small sedans go, it's one of the most fuel-efficient around. Despite a surprisingly muscular 151 horsepower and 264 lb-ft of torque, the Cruze Diesel manages to return 27 miles per gallon in the city and 46 mpg on the highway, which are excellent figures for a diesel-powered compact sedan. And while this sedan's price is a little steep (starting around $25,500 with shipping), we appreciate its impressive list of standard equipment, which features leather upholstery, heated seats and 17-inch alloy wheels.
Find a Chevrolet Cruze for sale
Dodge Dart AERO
The Dodge Dart AERO is the most fuel-efficient model in the compact Dodge Dart sedan family. Offering gas-saving features like active grille shutters and low-rolling resistance tires, the Dart (at 28 mpg city/42 mpg hwy) boasts figures that place its gas mileage near hybrids and the miserly Volkswagen Jetta TDI. But the Dart's pricing isn't quite as steep as those models, with a starting figure of around $21,000 with shipping. And despite its very competitive price, the Dart AERO includes many lavish features -- there's a standard 8.4-in touchscreen, a backup camera, a leather-wrapped steering wheel and a USB port.
Ford Focus SFE
The Ford Focus SFE (for "super fuel economy") is the pick of the Ford lineup when it comes to fuel-efficient small sedans. Offered only with an automatic transmission, the Focus SFE returns 28 mpg city/40 mpg hwy, which are excellent numbers for a car that isn't aided by diesel or hybrid power. The Focus SFE also includes luxury touches like automatic headlights, 16-in aerodynamic wheels, Bluetooth, Ford's SYNC system and cruise control, all for just over $20,000 with shipping.
Honda Civic Hybrid
The Honda Civic Hybrid has always been overshadowed by Toyota's slightly larger Prius, which offers better gas mileage and slightly more interior room. But the Prius is a hatchback -- and in a listing of fuel-efficient sedans, the Civic Hybrid will always warrant a mention. Not only does it combine traditional Civic traits like durability and easy-to-use controls, the Civic Hybrid also boasts an impressive 44 mpg city/47 mpg hwy, according to the Environmental Protection Agency. The Civic Hybrid also starts at just $25,500, which is a reasonable figure considering its gas mileage and standard equipment like keyless ignition and entry, a 7-in touchscreen and Honda's LaneWatch blind spot camera.
Find a Honda Civic Hybrid for sale
Mazda3
The latest Mazda3 is one of our favorite small sedans, due to its ability to combine an excellent driving experience and handsome styling with practical features and stellar gas mileage. Pricing isn't so bad, either: The Mazda3 starts around $18,000 with shipping for a base model, which returns up to 29 mpg city/41 mpg hwy thanks to an efficient 155-hp 4-cylinder engine. And if you want more luxury, the Mazda3 delivers -- drivers can add high-end options like adaptive cruise control, automatic high beam control and rain-sensing windshield wipers.
Toyota Corolla LE Eco
The Corolla LE Eco isn't a hybrid, and it doesn't offer a diesel engine. But it still manages to boast some of the best fuel economy in the small sedan world: 30 mpg city/42 mpg hwy, the same figures as the diesel-powered Volkswagen Jetta TDI. Its pricing is a little more competitive than the Jetta's, however, with a starting MSRP of around $19,500 that includes automatic climate control, a backup camera, Bluetooth and a 6-in touchscreen. Rounding out Corolla LE Eco benefits: the sedan boasts a totally new look for 2014, both inside and out.
Find a Toyota Corolla for sale
Volkswagen Jetta TDI
The diesel-powered Volkswagen Jetta TDI is an excellent car for shoppers who want to maximize their fuel economy -- especially if they spend a lot of time on the highway. That's because the Jetta TDI's impressive city gas mileage rating of 30 mpg is trumped by an even more enticing 42 mpg hwy, a figure that places the Jetta TDI ahead of nearly every other car in its class. Best of all, the compact Jetta straddles the midsize sedan line when it comes to cargo room, interior volume and features like an available power sunroof, a navigation system and a high-end Fender-branded sound system -- though it maintains a compact car-like base price of $22,000 with shipping.