Top Cars
7 Great Hybrid Cars If You Don't Want a Prius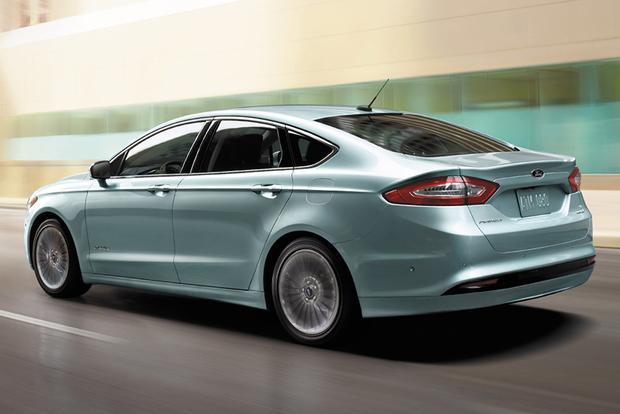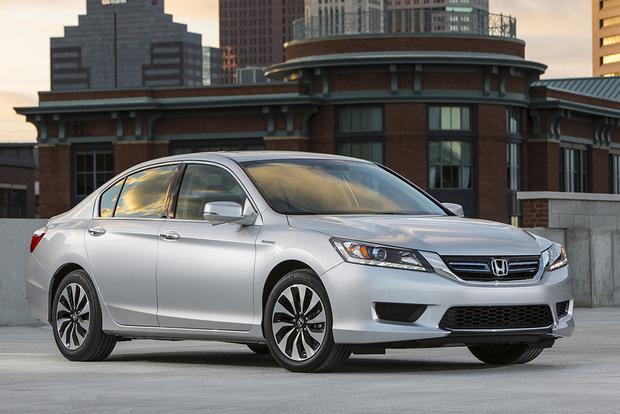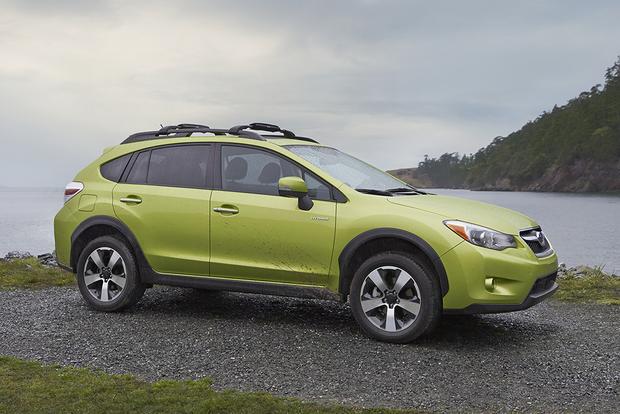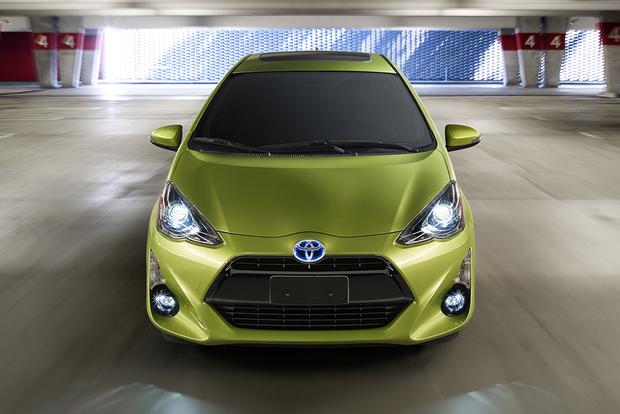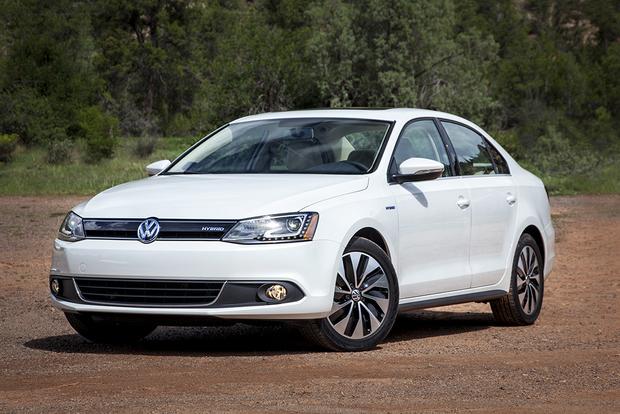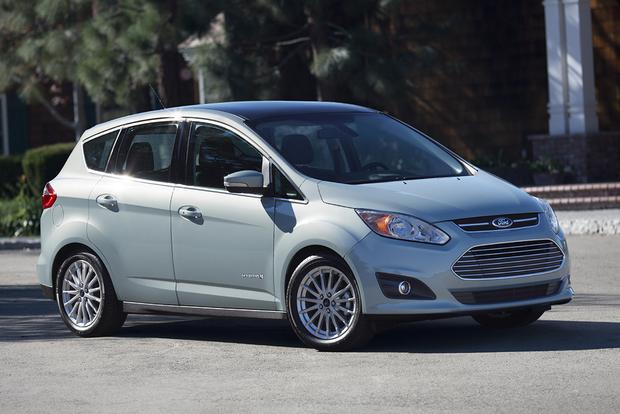 If you're searching for a fuel-efficient new car, you've probably heard it a dozen times: "Get a Prius." After all, the Toyota Prius is one of today's top hybrid cars, thanks to its impressive interior volume, reasonable pricing and, above all, excellent gas mileage. But what if you want something different, perhaps a new hybrid that stands out more than Toyota's ubiquitous hatchback? If that's the case, our latest list is for you. We've rounded up seven great hybrids for drivers who don't want a Prius.
Ford C-MAX
Like the Prius, Ford's 4-cylinder C-MAX Hybrid ($25,000 with shipping) offers a practical hatchback bodystyle and room for five occupants, plus their cargo. Also like the Prius, Ford offers the C-MAX with an optional plug-in hybrid drivetrain, dubbed the C-MAX Energi. While C-MAX fuel economy (42 miles per gallon in the city and 37 mpg on the highway, according to the Environmental Protection Agency) can't quite touch the Prius's numbers, we like that the 5-door Ford boasts far more power than the Prius, along with a lot of standard equipment. And the C-MAX Hybrid is far less common than the Prius, which means you're likely to stand out from the typical hybrid-buying crowd.
Ford Fusion Hybrid
Ford's midsize Fusion Hybrid sedan is one of our favorite fuel-efficient cars. One reason we like it is because of its gas mileage, which stands at 44 mpg city/41 mpg hwy. While these aren't Prius numbers, they're not bad for a midsize sedan. We also like the Fusion Hybrid's available powertrains: the regular Fusion Hybrid or the plug-in hybrid Fusion Energi, which can travel more than 20 miles on electric power alone. Finally, the Fusion Hybrid strikes us as a surprisingly upscale sedan, thanks to impressive interior materials and a wide range of standard features, which are all included in its reasonable $27,500 base price.
Find a Ford Fusion Hybrid for sale
Honda Accord Hybrid
The Honda Accord Hybrid is one of our favorite new hybrid cars. The biggest reason we love it is its fuel economy; despite being considerably larger than the Prius, the Accord Hybrid still manages to wring out an amazing 50 mpg city/45 mpg hwy, which is Prius territory. Of course, the Accord Hybrid also boasts everything we love about the standard Accord, including a roomy interior, a comfortable ride, long-term dependability, a familiar, well-built cabin and a lot of standard features. Best of all, its pricing is reasonable, starting around $30,000 with shipping.
Find a Honda Accord Hyrbid for sale
Hyundai Sonata Hybrid
The Hyundai Sonata Hybrid is a 4-cylinder, hybrid-powered midsize sedan that's based on the outgoing Sonata model. Although an older design would usually send us running to a newer car, we happened to like the outgoing Sonata, and the use of last year's body style might mean some good deals available for interested shoppers. Even so, the Sonata Hybrid is already reasonably priced, given a base MSRP that starts from around $27,000 with shipping. That price includes a touchscreen, automatic climate control, alloy wheels, heated front seats, Bluetooth, keyless access and starting as well as fuel economy ratings of up to 36 mpg city/40 mpg hwy.
Find a Hyundai Sonata Hybrid for sale
Subaru XV Crosstrek Hybrid
Although Subaru's XV Crosstrek Hybrid wagon doesn't offer Prius-like fuel economy (it tops out at 30 mpg city/34 mpg hwy), it does boast a few unique features that make it worthy of consideration. For one, pricing is reasonable and equipment is generous; included in the XV Crosstrek Hybrid's $27,000 base price are automatic headlights, automatic climate control, a backup camera and keyless access with push-button starting. More importantly, the XV Crosstrek Hybrid is one of the few hybrid models with standard all-wheel drive. That means you can get go-anywhere capabilities along with impressive fuel economy.
Find a Subaru XV Crosstrek Hybrid for sale
Toyota Prius c
Yes, there's a Toyota Prius on the list of hybrid vehicles to consider if you don't want a Prius. But hear us out, because this isn't the normal Prius. It's the subcompact Prius c, which offers even better city fuel economy than the standard model (53 mpg city/46 mpg hwy), along with pricing that starts from just $20,000 with shipping. Its styling is different from the standard Prius model's look, too, which means you won't blend in with all the other Prius drivers.
Find a Toyota Prius c for sale
Volkswagen Jetta Hybrid
Although Volkswagen's turbodiesel-powered Jetta TDI seems to grab all the headlines, we're actually pretty fond of the fuel-efficient Jetta Hybrid. The car's fuel economy is one reason we like it. While the TDI boasts up to 30 mpg city/42 mpg hwy, the Jetta Hybrid comes in at a truly impressive 42 mpg city/48 mpg hwy, placing it among the top hybrids on the market for gas mileage. The Jetta Hybrid's base price of around $28,600 with shipping is also pretty reasonable, especially considering its long list of standard equipment, which includes dual-zone automatic climate control, alloy wheels, Bluetooth and more.