Top Cars
7 Great Luxury SUVs You've Never Heard Of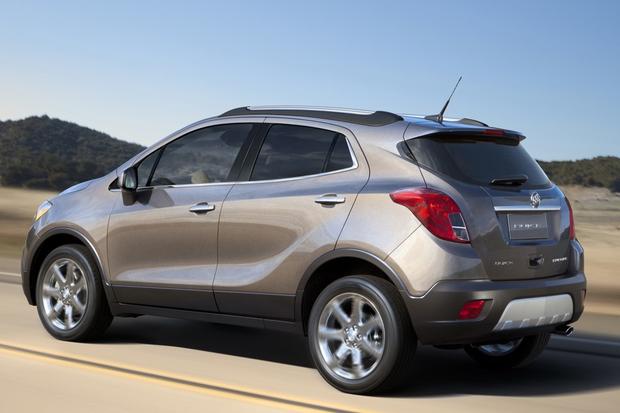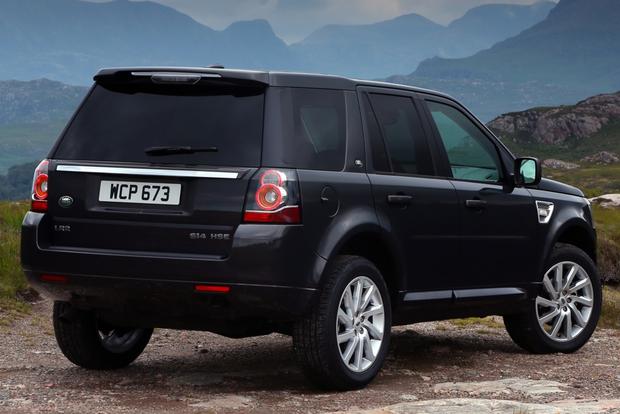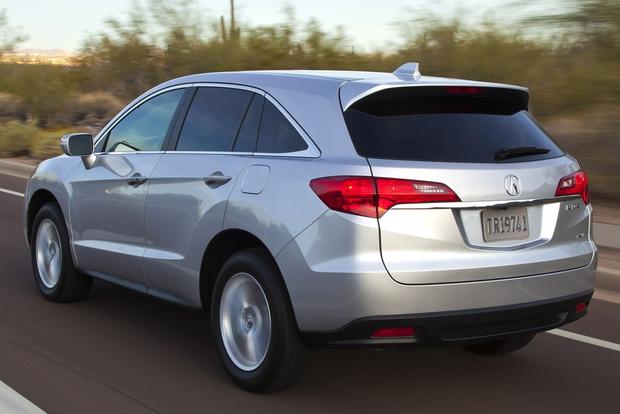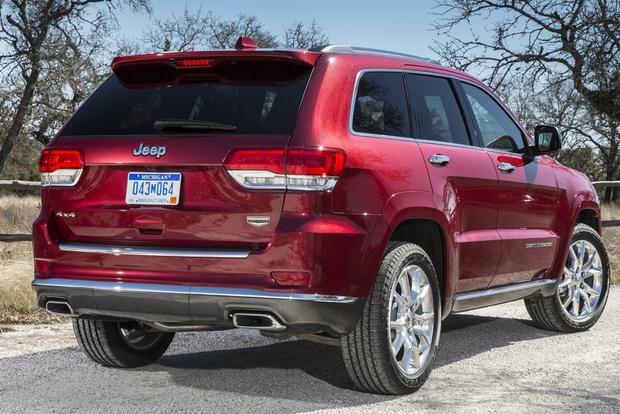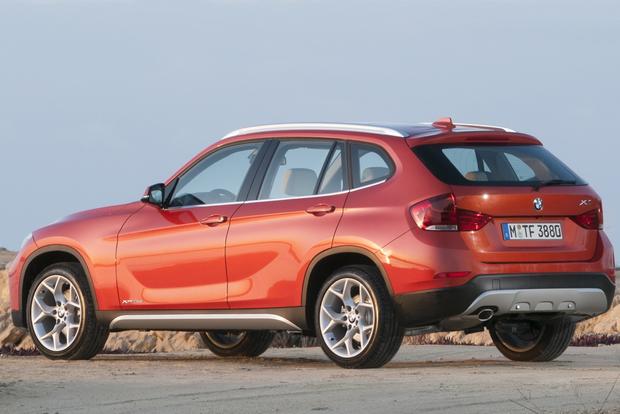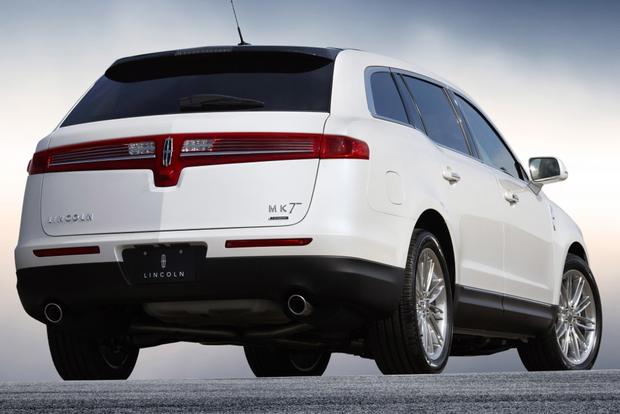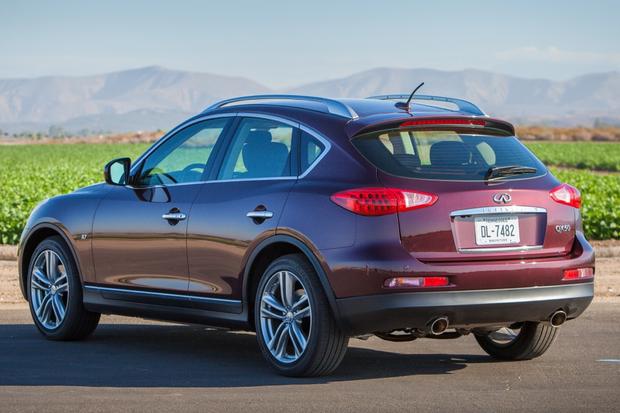 If you're interested in a new luxury SUV that stands out from the crowd of usual suspects, you've come to the right place. We've listed seven of today's top luxury crossovers and SUVs that don't get the attention we think they deserve. While they may not all have the cachet or brand name appeal of today's most popular luxury SUVs, each one still offers all the equipment you'll want, and often at a reduced price.
Acura RDX
Although the original Acura RDX was a sporty, turbocharged compact SUV designed to appeal to shoppers interested in performance, the latest version is far more mainstream. As a result, we think the current RDX is worth a second look, even if you passed on it the last time you were shopping for a small SUV. Featuring standard V6 power, more traditional styling, and a larger interior to better accommodate passengers and luggage, the RDX is one of our favorite new SUVs, even compared to popular rivals such as the BMW X3 or Lexus RX. The RDX's base price only helps its case even more: It starts from $35,500 with shipping.
BMW X1
You've no doubt heard of the BMW X3 and X5. But are you aware that there's now an even smaller member of the BMW lineup? Dubbed the X1 and slotted below the X3 in the brand's lineup, BMW's latest SUV is also its least expensive vehicle with a starting price of around $32,000 with shipping. While you may think that figure buys you a stripped-down base model that's short on features, every X1 comes standard with an impressive array of equipment, ranging from automatic headlights and Bluetooth to the brand's iDrive interface, automatic wipers and automatic climate control. Of course, you'll also get classic sporty BMW handling and a turbocharged 4-cylinder that can help the SUV hit 60 miles per hour in just 6.2 seconds.
Buick Encore
The compact Buick Encore is the latest member of the brand's lineup and one of the least expensive luxury SUVs on the market. Based on the tiny Chevrolet Sonic, the Encore starts at just $25,000 with shipping, a figure that somehow manages to include luxuries such as a backup camera, Bluetooth, a 7-inch touchscreen and 18-in alloy wheels. Step up to higher trim levels, and you can add features such as automatic wipers, rear cross-traffic alert, dual-zone automatic climate control and a forward-collision warning system -- all for $31,000 or less. Sure, its 138-horsepower 4-cylinder leaves a little to be desired, but if you're not looking for sporty driving dynamics, the Encore is an excellent alternative to many of today's smaller and more expensive luxury crossovers.
Infiniti QX50
Formerly known as the Infiniti EX, the 2014 QX50 is a compact crossover that offers ample power, lots of equipment and modern styling. Based on Infiniti's outgoing G37 sedan, the QX50 competes with more established SUVs such as the BMW X3 and Audi Q5, but it's more powerful than most rivals thanks to a 325-hp 3.7-liter V6. It also offers a better deal with a base MSRP of around $35,500 and a fully loaded sticker price in the low-$40,000 range. Best of all, the QX50 comes with a long list of high-tech gadgets, including Infiniti's excellent Around View camera system.
Find an Infiniti QX50 for sale
Jeep Grand Cherokee
We know you've heard of the Jeep Grand Cherokee, but we think few buyers are aware of how luxurious Jeep's flagship SUV has become. That's especially true if you consider the SUV's new Overland and Summit trim levels, which start from $44,000 and $49,000, respectively. That may seem like a lot of money for a Jeep, but both trims are loaded -- and we mean seriously loaded. Choose an Overland, and you'll get navigation, 20-in wheels, a panoramic sunroof, ventilated front seats and rain-sensing wipers. Upgrade to the Summit, and you get truly opulent items such as adaptive cruise control, a 19-speaker Harman Kardon sound system and rear cross-traffic detection. The Jeep's only issue: no third-row seating, which is a problem for families who need to haul around more than two or three children.
Find a Jeep Grand Cherokee for sale
Land Rover LR2
Most people are well aware of Land Rover's popular SUV lineup, which includes the 3-row LR4 and various Range Rover models, but few shoppers consider the smaller Land Rover LR2, which competes with SUVs such as the BMW X3 and Audi Q5. Part of the reason for that is likely due to the LR2's lackluster debut; early models had poor fuel economy and mediocre interiors. After an update for the 2013 model year, the LR2 deserves a second look. Its thirsty old engine is gone. It's been replaced by a turbocharged 4-cylinder capable of up to 24 miles per gallon on the highway, which is a good figure considering its standard all-wheel drive. We appreciate the LR2's long list of standard equipment, which includes items such as rain-sensing wipers, keyless ignition and access, dual power front seats and a 7-in touchscreen -- all for around $37,500 with shipping.
Find a Land Rover LR2 for sale
Lincoln MKT
Let's get one thing out of the way immediately: The MKT's styling is polarizing. Some think it's too wide, some think it's too long, and others just don't like the huge grille, but there is a sort of elegance to the way it looks up close and personal. Looks aside, you'll find that the 3-row MKT is actually a fairly good luxury SUV. Starting from $44,000 with shipping, the MKT features a roomy interior and powerful engines; a 303-hp V6 is standard, and a 365-hp turbocharged V6 is optional. Most importantly, however, it comes with a long list of standard equipment that includes high-end items such as heated rear seats, power adjustable pedals and tri-zone automatic climate control.