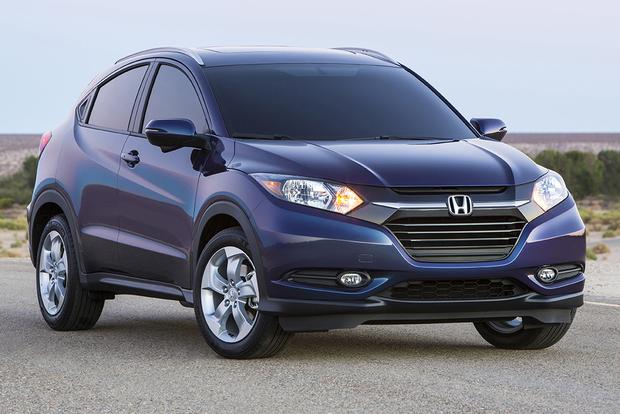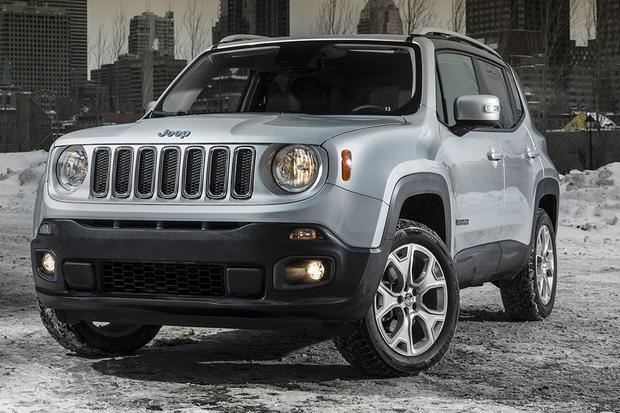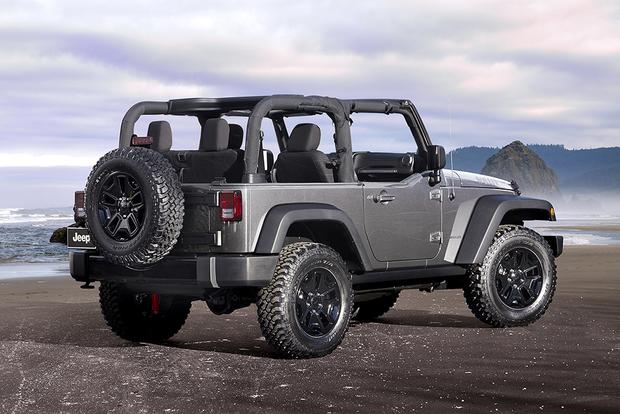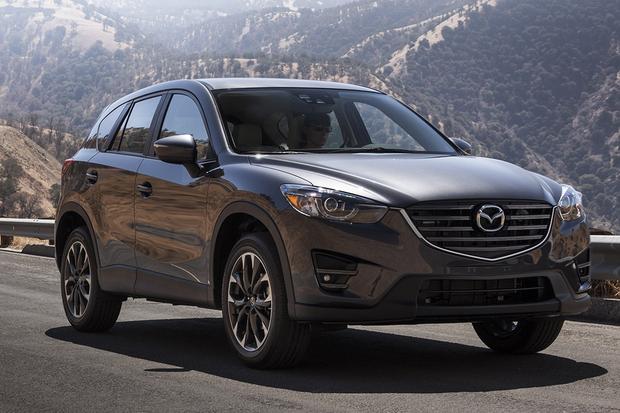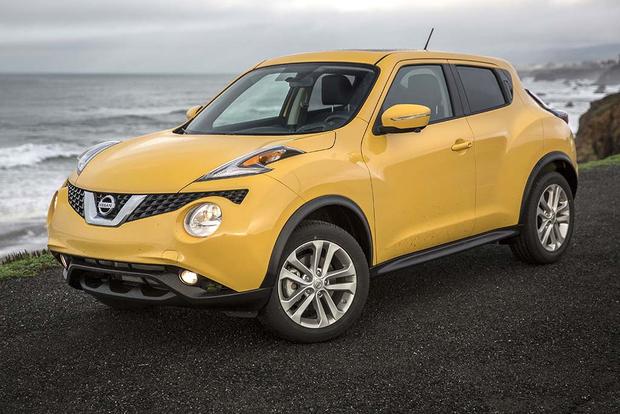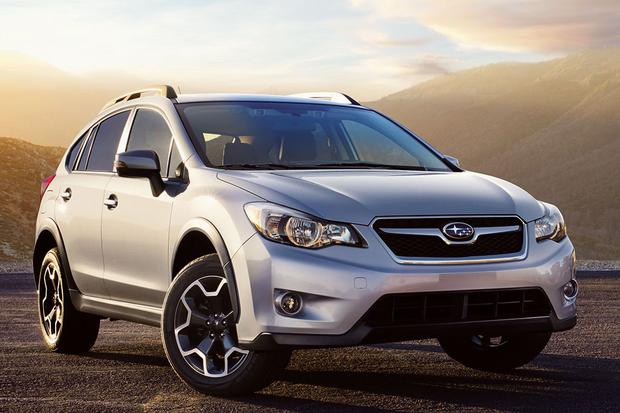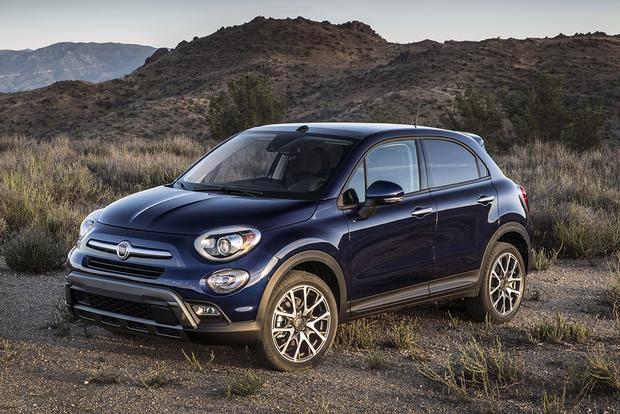 If you're interested in buying a new sports utility vehicle, you might think you have to spend a fortune for a good model. After all, today's prices can include midsize SUVs and minivans for upwards of $50,000 -- even from mainstream brands such as Honda or Toyota. But our latest list proves that you don't necessarily need to spend a lot of money in order to get an excellent new SUV. We've listed seven great new sport utility vehicles and crossover models you can buy today for around $25,000 or less.
FIAT 500X
The FIAT 500X doesn't quite have the cute styling of the tiny subcompact 500 hatchback, and it loses some of that model's sporty driving experience, too. But the 500X offers dramatically more practicality, touting a 4-door body style, raised ground clearance and available all-wheel drive (AWD). It also offers a reasonable starting price of just $21,000 with shipping, along with up to 180 horsepower, fuel economy that reaches as high as 25 miles per gallon in the city and 34 mpg on the highway, and a wide range of available safety features.
Honda HR-V
Among today's crop of new subcompact sport utility vehicles, the Honda HR-V is our favorite. One reason is pricing, as the HR-V starts at just $20,200 with shipping and includes a lot of desirable features such as alloy wheels, cruise control, a backup camera, Bluetooth, a 5-inch center screen and a USB port for music. Of course, it also offers traditional Honda durability, along with an excellent ride and a smooth 141-hp 1.8-liter 4-cylinder engine that's good for up to 28 mpg city/35 mpg hwy with an optional automatic continuously variable transmission.
Jeep Renegade
The Jeep Renegade is an excellent subcompact crossover that blends strong fuel economy and city-friendly dimensions with traditional Jeep styling and capabilities. Fuel economy is, indeed, pretty impressive, as the Renegade manages to offer up to 24 mpg city/31 mpg hwy -- not bad for a blocky Jeep with a surprisingly potent 160-hp engine. As for pricing, the Renegade starts at a highly reasonable $19,000 with shipping, though you'll want to spend more in order to take advantage of its long list of features and options, which includes forward-collision warning with automatic braking, lane-keep assist, keyless ignition and entry and a 6.5-in touchscreen with Uconnect. Finally, styling is highly distinctive -- something that's unrivaled with most subcompact sport utility vehicles.
Jeep Wrangler
If you want to get in touch with your adventurous side, consider the Jeep Wrangler. Although prices start on the high side of our budget -- around $24,700 with shipping -- base models offer everything you need to tackle the trails, including legendary ground clearance, tow hooks, a full-size spare tire, off-road tires and, of course, removable doors. Don't buy the Wrangler unless you're serious about using its capabilities, though. It offers an otherwise crashy ride, an uncomfortable driving experience, limited visibility and mediocre fuel economy that tops out at just 17 mpg city/21 mpg hwy.
Mazda CX-5
Although our budget limit is too low for most compact sport utility vehicles to qualify, the sporty Mazda CX-5 is an exception: It starts from just $22,600 with shipping, and while that figure includes a 6-speed manual transmission, it also boasts some serious benefits. Among them is excellent fuel economy, as the base-level CX-5 returns 26 mpg city/35 mpg hwy, along with a long list of standard features that includes a USB port for music, cruise control, Bluetooth audio and phone capabilities, air conditioning, alloy wheels and a split folding rear seat. Don't want to deal with three pedals? You can upgrade to an automatic for an additional $1,400, which is still within our budget.
Nissan JUKE
Yes, we know the JUKE offers love-it-or-hate-it styling. But if you happen to love it, the JUKE is a great value for shoppers interested in a budget-friendly small SUV. The JUKE starts around $21,100 with shipping, and our $25,000 budget will buy you a well-equipped SV model, which starts from $23,100 and touts goodies such as automatic climate control, satellite radio, a leather-wrapped steering wheel, a power sunroof and tinted windows. Despite its sporty personality, the JUKE is also surprisingly good on gas: It boasts 28 mpg city/32 mpg hwy with front-wheel drive or 26 mpg city/31 mpg hwy with optional AWD.
Subaru Crosstrek
Is it an SUV? Is it a wagon? Does it really matter? Whatever the Impreza-based Subaru Crosstrek is, it's excellent, as it touts standard AWD, an available hybrid powertrain and a reasonable base price of just $22,500 with shipping. It also offers jacked-up styling that makes it look like a close competitor of many smaller SUVs on our shopping list. Not convinced? Consider this: Even a base-level Crosstrek comes standard with a 6.2-in touchscreen, smartphone-app integration, 17-in alloy wheels, a USB port for music and a backup camera. All that, plus standard AWD, is more than you'll get from just about every other model on our list.