Top Cars
7 Great Used American Cars Under $25,000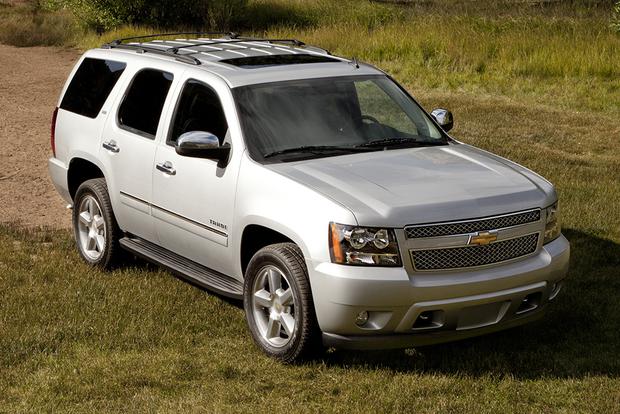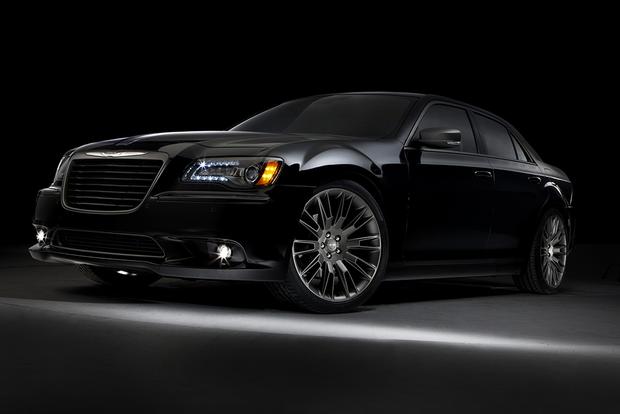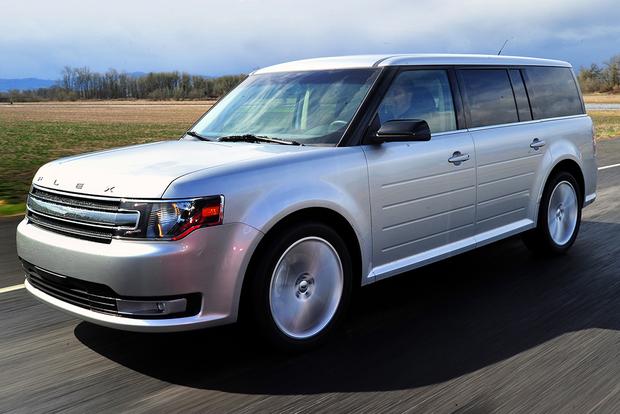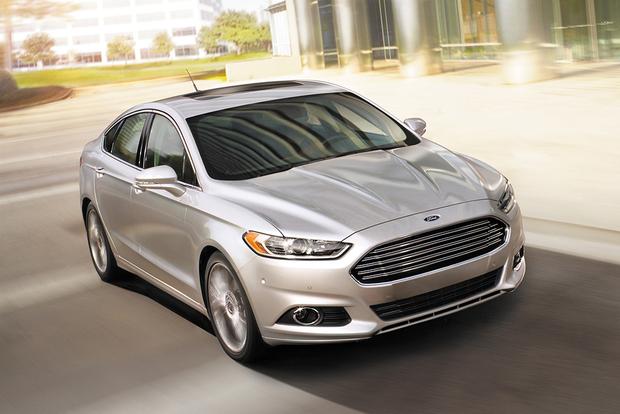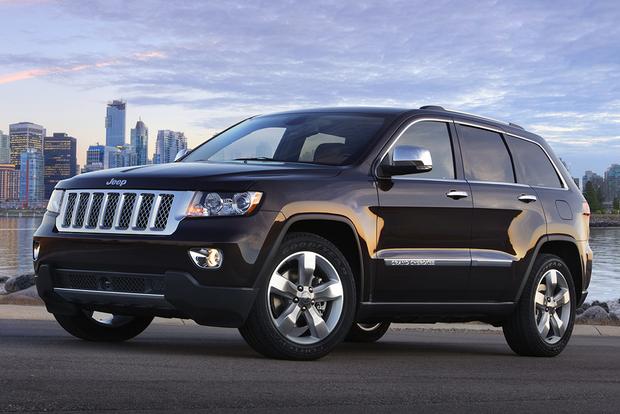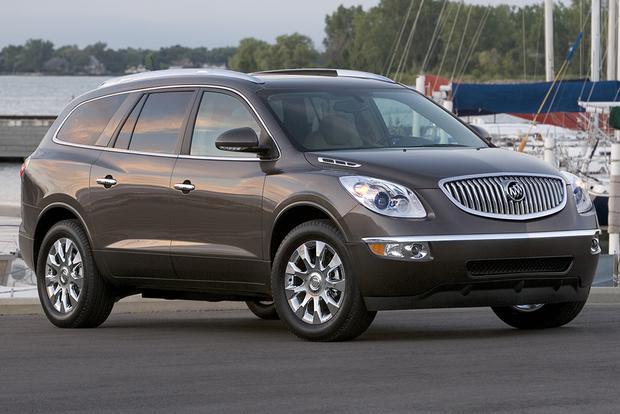 It's easier than ever to recommend American cars. Today's models are reliable, roomy and packed with cutting-edge features. We even recommend American vehicles to drivers interested in used cars, as some of today's top pre-owned models come from American brands. To show you what we mean, we've listed seven of our favorite used cars from American automakers, and we've capped our budget at $25,000 to ensure maximum affordability.
2008-2012 Buick Enclave
The Buick Enclave is a lot of car for the money. In addition to strong quality ratings from J.D. Power, the Enclave features an impressive standard 288-horsepower 3.6-liter V6, one that earns a respectable 17 miles per gallon in the city and 24 mpg on the highway despite the crossover's heft. The Enclave also features a long list of standard equipment, including 19-inch alloy wheels, bi-xenon headlights, power front seats and tri-zone automatic climate control. The best part? Despite its 3-row seating and luxury positioning, it's easy to find a 2008 Enclave for around $17,000 or less.
2008-2013 Cadillac CTS
The 2008-2013 Cadillac CTS is an excellent luxury car that sums up everything that's right with American vehicles today. For instance, all CTS models feature handsome, well-made interiors with both impressive styling and high-quality materials. The CTS also boasts an excellent 3.6-liter V6 or a truly spectacular high-performance V model with 556 hp, though you probably won't be able to find one of those in our price range. And that's not all, as the CTS also includes a long list of standard and optional features, along with razor-sharp handling and a strong reliability record. Our favorite part is pricing: 2008 models start at just $15,000 on AutoTrader.com.
2007-2014 Chevrolet Tahoe
The Chevrolet Tahoe is one of our favorite large SUVs, especially the bulky third-generation model, which lasted from 2007 to 2014. Early 2007 and 2008 models are easily available on AutoTrader.com for around $20,000 or less, which is a great deal when you consider their huge interiors, gigantic cargo space and impressive towing and hauling capabilities. But those selling points aren't the only reasons we love the Tahoe: We also enjoy its legendary durability and its luxury-car levels of available equipment, usually unheard of in a full-size SUV. The Tahoe isn't just a great American full-size SUV, it's probably the best full-size SUV on the market.
Find a Chevrolet Tahoe for sale
2011-2014 Chrysler 300
The 2011-2014 Chrysler 300 is a highly competent car that offers just about everything you could want in a full-size sedan. It is available for around $21,000, which is the average price of a 2011 model on AutoTrader.com. Engines are one benefit, as the Chrysler 300 offers two excellent powertrains: a 292-hp 3.6-liter V6 and a muscular 363-hp HEMI V8. Interior quality is also a huge selling point, especially in 2011 and later models, as they offer a heavily refined cabin compared to earlier Chrysler 300s and rival full-size sedans. We're also impressed with the 300's available equipment, which back in 2011 included forward-thinking items such as adaptive cruise control and rear cross-traffic alert.
2009-2013 Ford Flex
The Ford Flex is a notoriously boxy 3-row crossover that offers serious passenger room and a large cargo area. Originally on sale in 2009, early Flex models are now available for around $15,000, which is a good deal for a modern SUV that can carry the whole family. If you can afford it, we'd recommend upgrading to a 2013 Flex, which offers additional technology, an improved interior and other benefits for an average price of around $26,000 on AutoTrader.com. It may look strange, but the Flex's 262-hp V6, cargo capacity of 83 cu ft. and 24 mpg highway fuel economy rating are huge benefits in the modern SUV world.
2013-2014 Ford Fusion
We highly recommend Ford's latest Fusion sedan. One reason is obvious from the moment you look at it: The Fusion is a handsome car. And it's not just attractive on the outside, as the Fusion's interior features high-quality materials along with a stylish dashboard and control stack. We also like the wide array of available engines, which range from a base-level 2.5-liter 4-cylinder to hybrid and plug-in hybrid models that stand at the cutting edge of fuel efficiency. The Fusion's interior is also roomy, especially for a midsize sedan. There's also a wide range of standard and optional equipment. Best of all, it's all available for an average price of around $18,500 on AutoTrader.com for a 2013 model.
2011-2013 Jeep Grand Cherokee
In the world of American cars, few SUV choices offer the wide range of benefits you can get with a Jeep Grand Cherokee. There's no third-row seat, but all Grand Cherokee models offer a quiet, comfortable interior, legendary off-road capability and a choice between two excellent powertrains: a 290-hp 3.6-liter V6 and a 360-hp 5.7-liter V8. The Grand Cherokee also offers several enticing equipment levels, from a base-level Laredo model for shoppers who don't need many extras, to a high-end Overland trim level, which features a power liftgate, bi-xenon headlights, automatic wipers, ventilated front seats and more. If that sounds appealing, a wide selection of 2011 Grand Cherokee models are currently available for an average price of around $24,500.