Top Cars
7 Great Used Cars for High School Drivers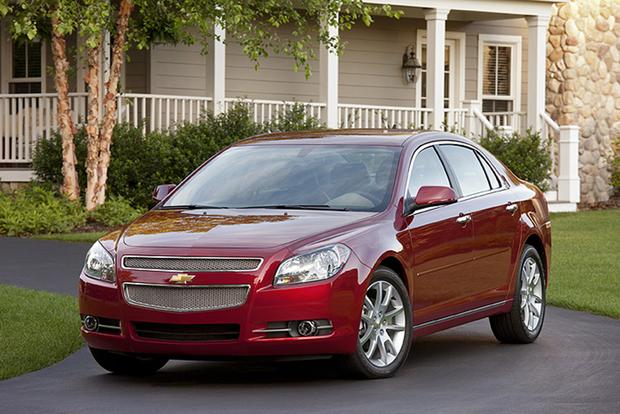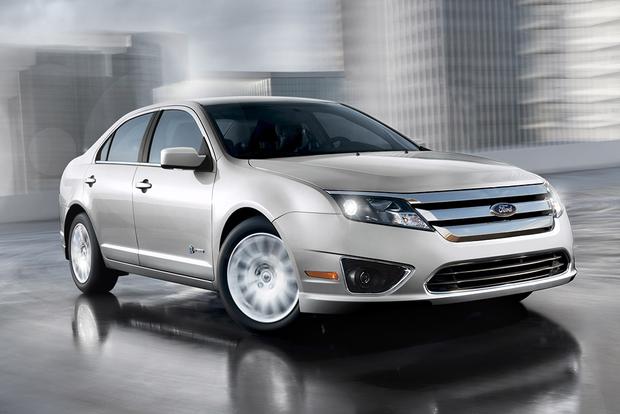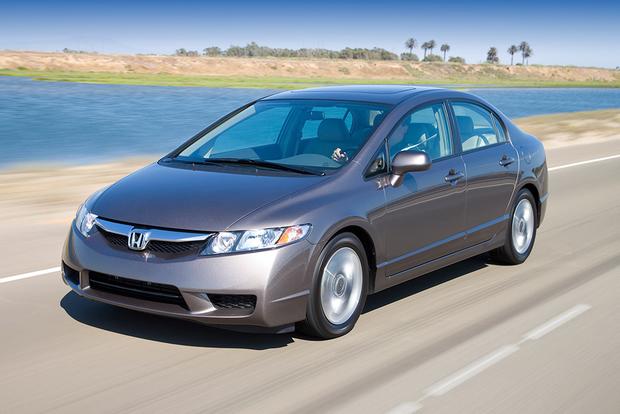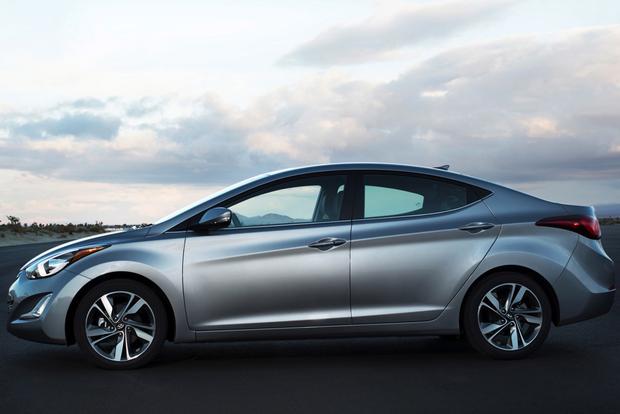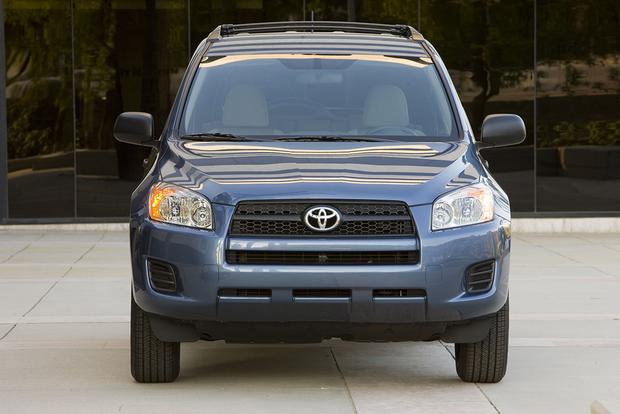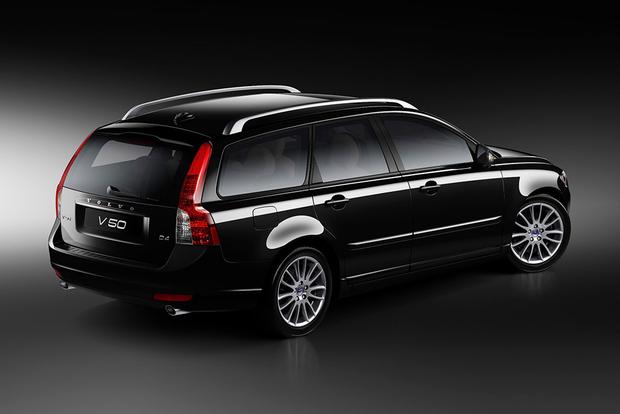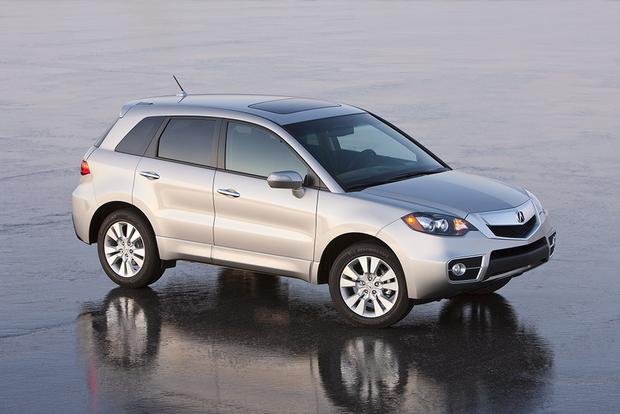 Buying a car for a high school driver in your family can be a difficult proposition. Which ones are safe? Reliable? Cheap? And how much should you spend? These are hard questions, and our latest list has a few answers. We've listed seven excellent used cars for high school drivers at a wide variety of price points, and we've made sure each car offers excellent safety features, strong dependability and a couple of cool touches that your kids will like, too.
2007-2012 Acura RDX
Although it might seem like an odd decision to buy your high schooler a luxury model, the RDX offers some serious benefits. One is pricing: Despite its upscale brand name, a 2007 RDX is available on Autotrader for an average price of around $13,500. That's a reasonable figure, especially when you consider the RDX's long list of benefits, such as standard front-side airbags, traction control, stability control, side-curtain airbags and more. The SUV also boasts an excellent available all-wheel-drive system and just enough room for all of your high schooler's stuff.
2008-2012 Chevrolet Malibu
The 2008-2012 Chevrolet Malibu and its twin, the 2007-2009 Saturn Aura, are excellent cars for any high school student. Safety features are impressive, as these Aura and Malibu models included anti-lock brakes, traction control, side airbags, side-curtain airbags and GM's OnStar system as standard equipment. Also available were a series of reliable powertrains, along with some unique features -- such as a remote starter -- that might make you jealous of your own kids. The best part? The Aura is available for an average price of around $8,600 on Autotrader, while Malibu models of the same age can be had for around the same price.
Find a Chevrolet Malibu for sale
2010-2012 Ford Fusion
Many automotive critics say that the 2010-2012 Ford Fusion was the beginning of Ford's recent renaissance -- and with good reason. The midsize sedan went from an average competitor to one of the top models in the segment, offering a hybrid version, a powerful V6 and a long list of the latest technology. The 2010-2012 Fusion also boasts a lot of standard safety features, including side-curtain airbags and anti-lock brakes. Best of all, pricing is reasonable for such a well-regarded model, and the average 2010 Fusion is listed on Autotrader for around $11,800.
2006-2011 Honda Civic
Although it may seem like a default choice for a high school student, the Honda Civic is an obvious pick for a reason. It's reliable, it's sturdy, and it's highly practical -- even if you choose the sleek Civic Coupe. It also boasts excellent fuel economy ratings that reach as high as 26 miles per gallon in the city or 34 mpg on the highway and an even more impressive 40 mpg city/45 mpg hwy if you choose the Civic Hybrid. We also like the futuristic control layout, which adds a touch of unique character to the otherwise humdrum world of the compact car. And of course, pricing is reasonable: The average 2006 Civic on Autotrader is listed for just over $8,200.
2011-2014 Hyundai Elantra
Hyundai's compact Elantra sedan was all new for the 2011 model year, with swoopy styling, an excellent powertrain and impressive equipment. The powertrain was a 148-horsepower 1.8-liter 4-cylinder engine, which touts 29 mpg city/40 mpg hwy -- good news for a thrifty high school student. As for safety, the Elantra boasted standard anti-lock brakes and side-curtain airbags, along with traction and stability control. And it even offered a few impressive features such as an available backup camera and heated rear seats. As for pricing, the average 2011 Elantra is listed on Autotrader for around $12,300.
Find a Hyundai Elantra for sale
2006-2012 Toyota RAV4
If you're a parent with a high school student who needs a car, there's a lot to like about the 2006-2012 Toyota RAV4. Opt for the base-level 4-cylinder engine, and this car is surprisingly fuel efficient. It returns up to 22 mpg city/28 mpg hwy. It also has a lot of cargo room, so your son or daughter can cart around all the necessary teenager accessories such as sports gear or musical instruments. The 2006-2012 RAV4 is also reliable, and it boasts just about every safety feature you'd expect. And then there's pricing: A 2008 RAV4 is available on Autotrader with an affordable average price of around $12,700.
2005-2011 Volvo V50
The Volvo V50 is one of our favorite used cars for a driver in high school. Of course, being a Volvo, safety is one major reason. The V50 came standard with side-curtain airbags, anti-lock disc brakes, and stability and traction control, while it offered a blind spot monitoring system as an option long before most cars. But we also like the V50's compact yet useful size, its efficient 2.5-liter turbocharged 5-cylinder engine (capable of 21 mpg city/30 mpg hwy) and its available all-wheel drive. Best of all, it's surprisingly inexpensive despite its luxury-brand status: The average price of a used V50 on Autotrader is less than $10,000.