Top Cars
7 Great Used Cars That Get 35 Miles Per Gallon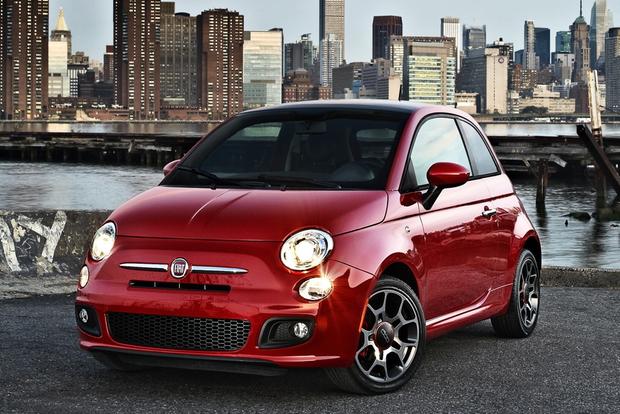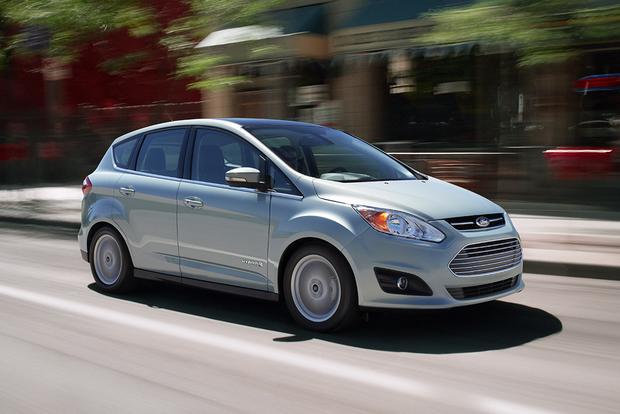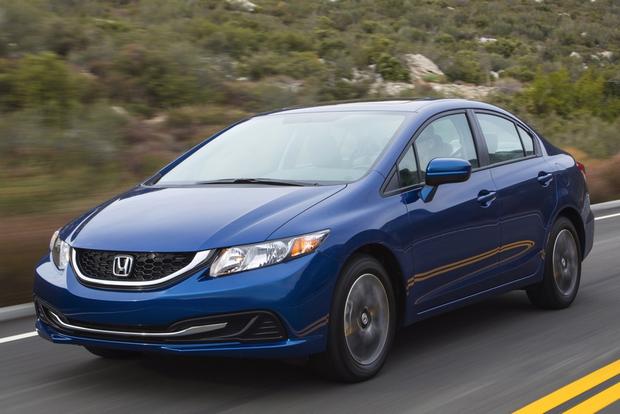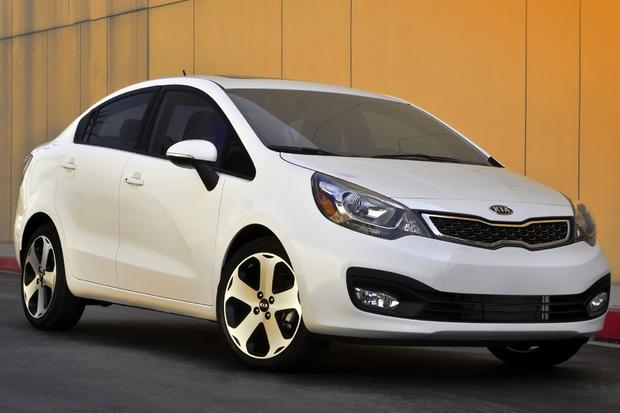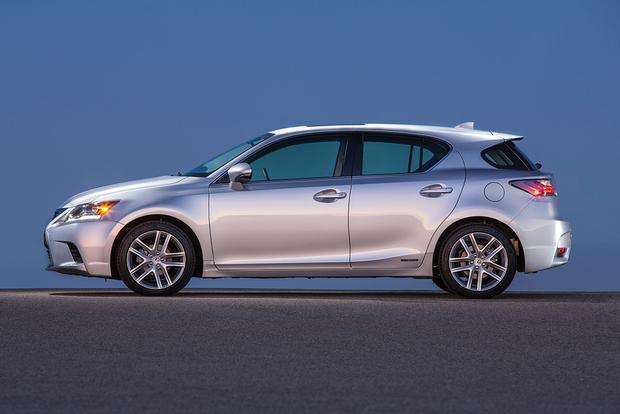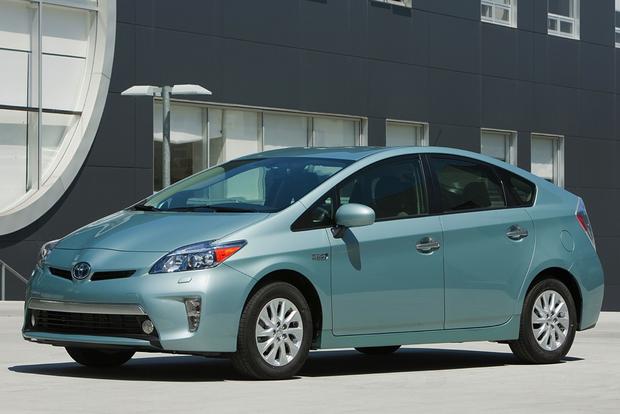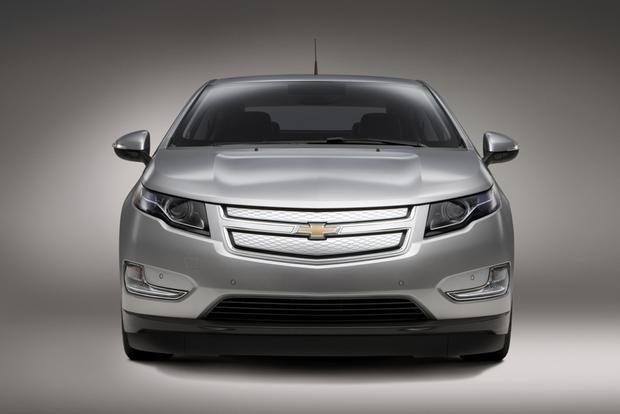 If you're interested in a fuel-efficient car on a tight budget, you've come to the right place. We've listed seven great used cars that return a whopping 35 miles per gallon -- not a small figure for drivers who want to save at the pump. Best of all, the cars on our list run the gamut from small cars to family-friendly vehicles in order to ensure we have a recommendation for just about everyone.
2011-2015 Chevrolet Volt
The Chevrolet Volt is an excellent 5-door hatchback that differs from the other models on this list by offering a plug-in hybrid drivetrain. While that means you'll probably have to install a charger in order to get the most out of your Volt, the resulting benefit is a range of almost 40 miles entirely on electric power before the range-extending gas engine kicks in.
If that sounds appealing, you'll also be pleased to know that the Volt offers a modern design, a futuristic interior and surprisingly reasonable pricing. There are currently around 1,500 different 2011-2015 Volt models on Autotrader, with an average asking price of just over $18,000.
Find a Chevrolet Volt for sale
2012-2015 FIAT 500
The FIAT 500 is an impressive subcompact car that offers a lot of benefits for drivers looking to stand out on a tight budget. One is pricing, as there are currently more than 2,100 different 2012-2015 500 models listed on Autotrader for an average price of just under $11,000, which isn't bad for a fairly new car with a modern design.
The 500 also boasts excellent fuel economy figures, as base models boast a 101-horsepower 1.4-liter 4-cylinder that gets up to 31 mpg in the city and 40 mpg on the highway. And then there's the driving experience: While a base-level 500 might not be the fastest car around, it's surprisingly adept around corners.
2013-2016 Ford C-MAX
Although you may have never heard of it, the C-MAX is Ford's response to the Prius. A 5-door hatchback offered only as a hybrid or plug-in hybrid, it touts excellent interior room and a long list of available equipment that includes a navigation system, a hands-free power lift gate and even an automated parallel-parking system.
The C-MAX also boasts reasonable pricing, as there are currently around 1,500 examples listed on Autotrader for an average price of $16,500. That's a very fair price that starts to look even more affordable when you consider that all C-MAX Hybrid models tout a 188-hp 4-cylinder that gets 42 mpg city/37 mpg hwy.
2012-2015 Honda Civic
Although the 2012-2015 Honda Civic might not be especially exciting or unusual, there's a reason why it's chosen by so many budget-minded car shoppers interested in a fuel-efficient ride. One reason is price: There are currently more than 17,000 different 2012-2015 Civic models listed on Autotrader with an average price of just $16,000, and many include Honda's excellent certified pre-owned warranty.
But fuel economy also plays a role. Even if you don't opt for the pricey Civic Hybrid, the sedan's standard 140-hp 1.8-liter 4-cylinder returns a respectable 29 mpg city/39 mpg hwy. The ultra-efficient HF trim gets 29 mpg city/41 mpg hwy.
2012-2015 Kia Rio
Although you might think of the Kia Rio as an impossibly tiny car with a cheap-at-all-costs appearance, those remarks primarily apply to older versions. The latest Rio, which went on sale for the 2012 model year, actually offers a stylish appearance and a surprising level of equipment. Offered in 4-door sedan or 5-door hatchback body styles, some models even tout leather upholstery, heated front seats and a navigation system.
Most importantly, the Rio is affordable. There are currently 2,500 different 2012-2015 models on Autotrader for an average price of $12,324. Meanwhile, fuel economy with the standard 138-hp 4-cylinder reaches as high as 30 mpg city/36 mpg hwy.
2011-2015 Lexus CT 200h
The 2011-2015 Lexus CT 200h is the most expensive vehicle on our list, but it's also the most luxurious. Not only does it offer the upscale Lexus badge, the CT 200h comes with a long list of luxury-car features, including dual-zone automatic climate control, 17-inch alloy wheels, a power sunroof, Lexus' premium vinyl upholstery (which feels a lot like leather) and Bluetooth phone and audio connectivity.
The CT also boasts an efficient hybrid powertrain that returns up to 43 mpg city/40 mpg hwy. If you're interested, you'll find a lot of CT models to choose from: There are 1,500 different examples of the hatchback currently listed on Autotrader with an average price of around $22,600.
2010-2015 Toyota Prius
No list of fuel-efficient used cars would be complete without an appearance by the Prius -- but we don't include Toyota's famous hybrid hatchback just because we have to. The Prius earns its place on this list with a reliable drivetrain, excellent interior space, plenty of cargo room and reasonable pricing.
There are nearly 8,000 different 2010-2015 examples currently listed on Autotrader with an average price of around $16,200. Best of all, the Prius' impressive hybrid drivetrain results in excellent fuel economy figures that reach as high as 51 mpg city/48 mpg hwy.
So if you're feeling like the combination of fuel efficiency, style and affordability you're looking for might be asking too much, cheer up. These vehicles prove that sometimes you really can have it all.