Top Cars
7 Great Used Family Cars That Get 30 Miles Per Gallon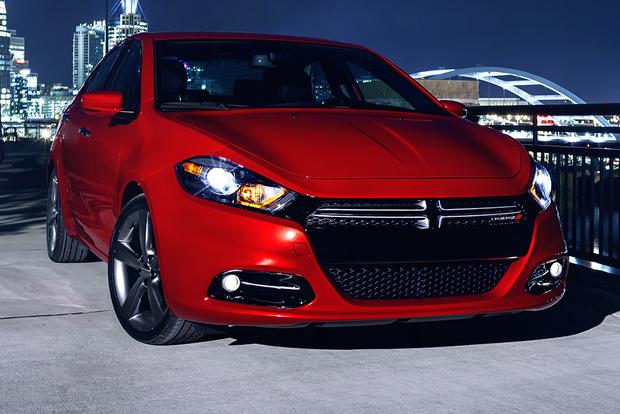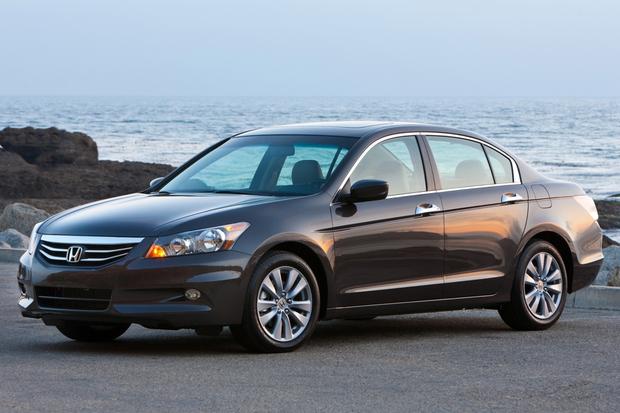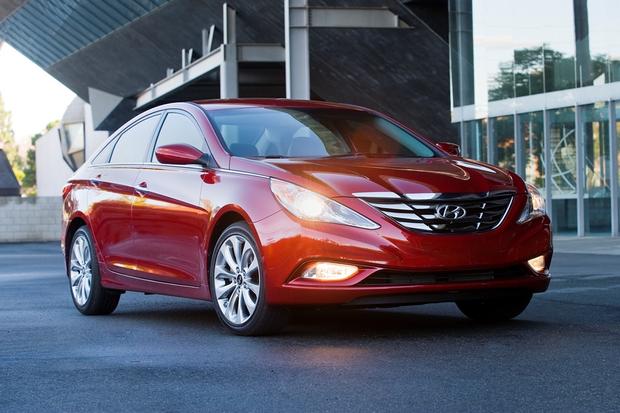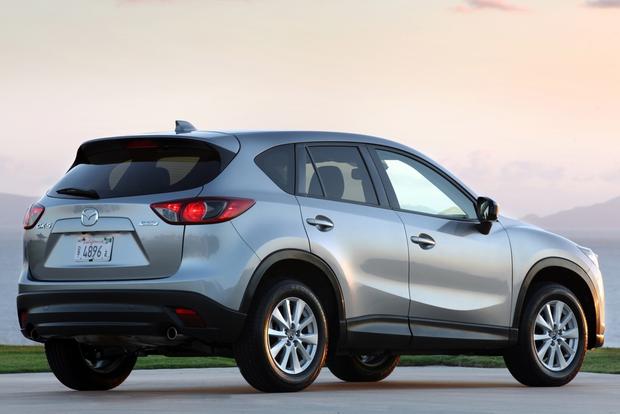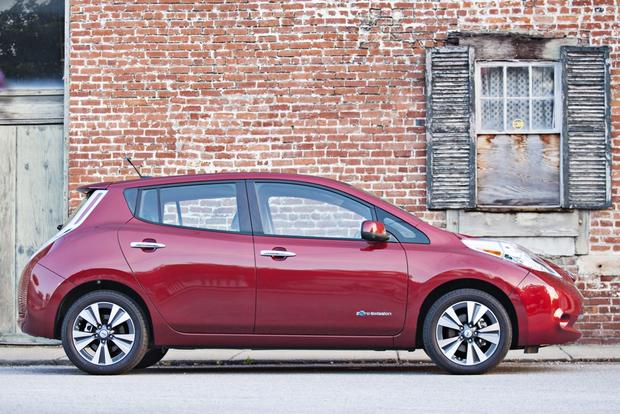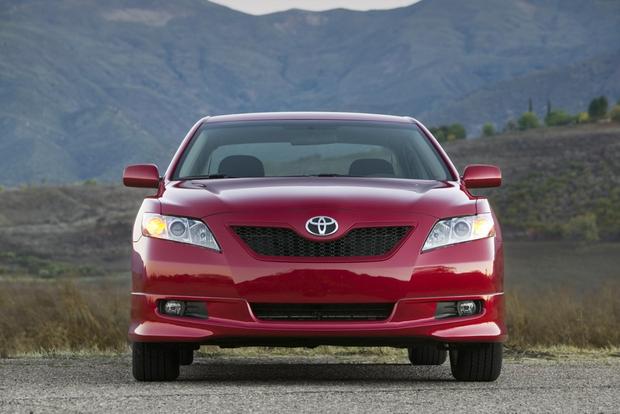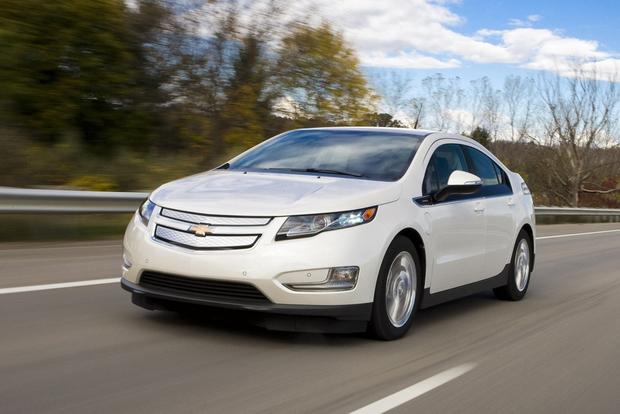 If you're looking for a family car that won't cost you a fortune to fill with gas, you've come to the right place. We've listed seven great used family cars that get 30 miles per gallon. And we've made sure to include vehicles at a wide range of price points in order to appeal to as many budgets as possible.
2011-2015 Chevrolet Volt
If you've heard of the Chevy Volt, you know it isn't your typical family car. It's a plug-in hybrid hatchback, which places it somewhere between a fully electric car, like the Nissan Leaf, and a regular hybrid, such as the Hyundai Sonata Hybrid or the Toyota Camry Hybrid. It also offers an excellent gas-mileage compromise: It'll run for about 40 miles on fully electric power alone before the gasoline engine kicks in to offer more than 40 mpg.
While buying a Volt also likely means buying a charger, at least the roomy hatchback is affordable. There are currently around 1,500 different used models on Autotrader with an average asking price of just over $18,000.
Find a Chevrolet Volt for sale
2013-2015 Dodge Dart
The Dodge Dart is a compact sedan with a rather large interior that makes it perfect for hauling around small families and all the usual accessories. More importantly, every single Dart model gets at least 30 mpg on the highway, and if you upgrade to the efficiency-focused Dart Aero, you'll get almost 30 mpg in the city and more than 40 mpg hwy.
You can also choose from a wide range of high-tech features and gadgets, including Chrysler's excellent Uconnect infotainment system with an 8.4-inch touchscreen. Interested? You should have no trouble finding the Dart you want. There are more than 6,000 used models on Autotrader with an average price of around $13,900.
2008-2012 Honda Accord
If you're looking for a midsize car that offers competence in every way, the 2008-2012 Honda Accord is a great choice. Not only does it tout relatively sporty handling, a roomy interior and a comfortable ride, but the sedan's 4-cylinder engine returns an impressive 23 mpg city/34 mpg hwy, gas mileage numbers once reserved solely for compact cars.
You can also choose from a wide variety of Accord trim levels and models, from base-level to luxurious. Plus, the average asking price of a 2008-2012 Accord on Autotrader is a reasonable $12,800.
2011-2014 Hyundai Sonata
The 2011-2014 Hyundai Sonata offers futuristic styling, a large interior, a cavernous trunk and a comfortable ride. It also delivers more than 30 mpg, regardless of which one you get. The base-level Sonata returns 22 mpg city/35 mpg hwy, the 274-horsepower turbocharged version touts 22 mpg city/33 mpg hwy, and the Sonata Hybrid boasts an impressive 36 mpg city/40 mpg hwy.
Best of all, the Sonata isn't expensive to buy: The average price of a used 2011-2014 model on Autotrader is around $14,300.
Find a Hyundai Sonata for sale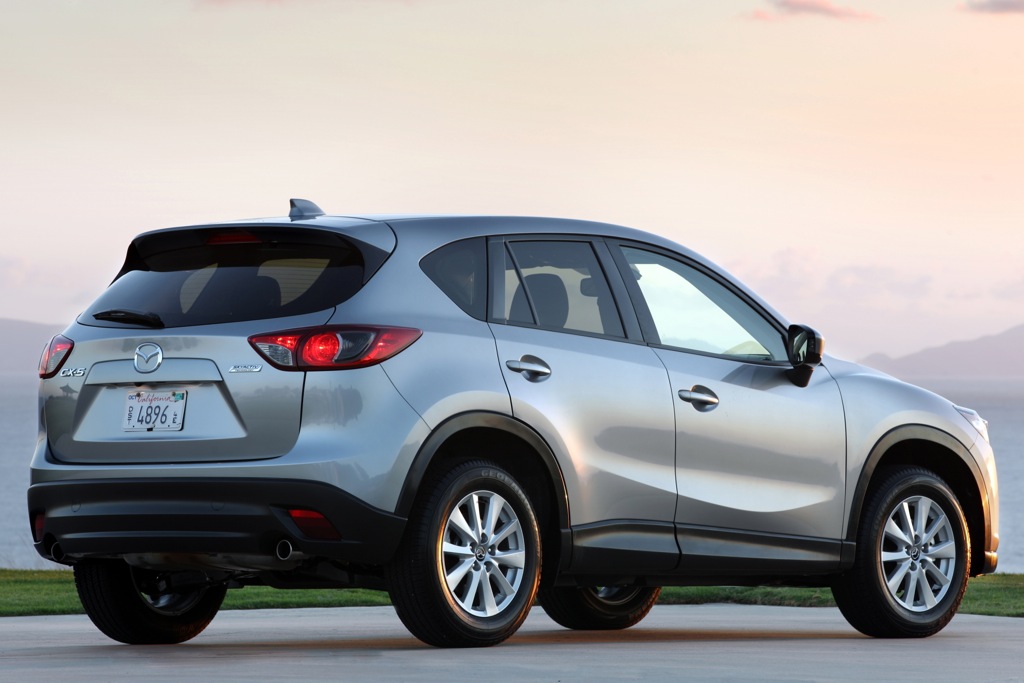 2013-2015 Mazda CX-5
Although it's hard to find a crossover or SUV that returns upward of 30 mpg, the Mazda CX-5 fits the bill. In 2013, it was offered with only one engine: a 155-hp 2.0-liter 4-cylinder that got up to 26 mpg city/33 mpg hwy. That engine was eventually joined by a more powerful 184-hp 2.5-liter 4-cylinder, which boasted a surprisingly strong 25 mpg city/32 mpg hwy.
The result is that, regardless of which engine you choose, you'll find that the CX-5 offers class-leading gas mileage. And while the CX-5 only came out a few years ago, used models are becoming more affordable: There are currently about 2,800 listings for used CX-5 models on Autotrader, with an average price of just over $21,000.
2011-2014 Nissan Leaf
Can your family fit in a 5-door hatchback? Is your lifestyle compatible with a vehicle that gets only around 70 miles between charges? For many families, the answer is yes, and that makes the Nissan Leaf worth considering.
Offering a fully electric powertrain with a range that started off around 80 miles in 2011 and now edges just past 100 miles, the Leaf is a compelling choice for drivers looking to save money on fuel. It's also a good deal: Despite lots of equipment, futuristic styling and new pricing that starts from $30,000, there are around 1,200 different 2011-2014 Leaf models on Autotrader with an average price of just $13,800.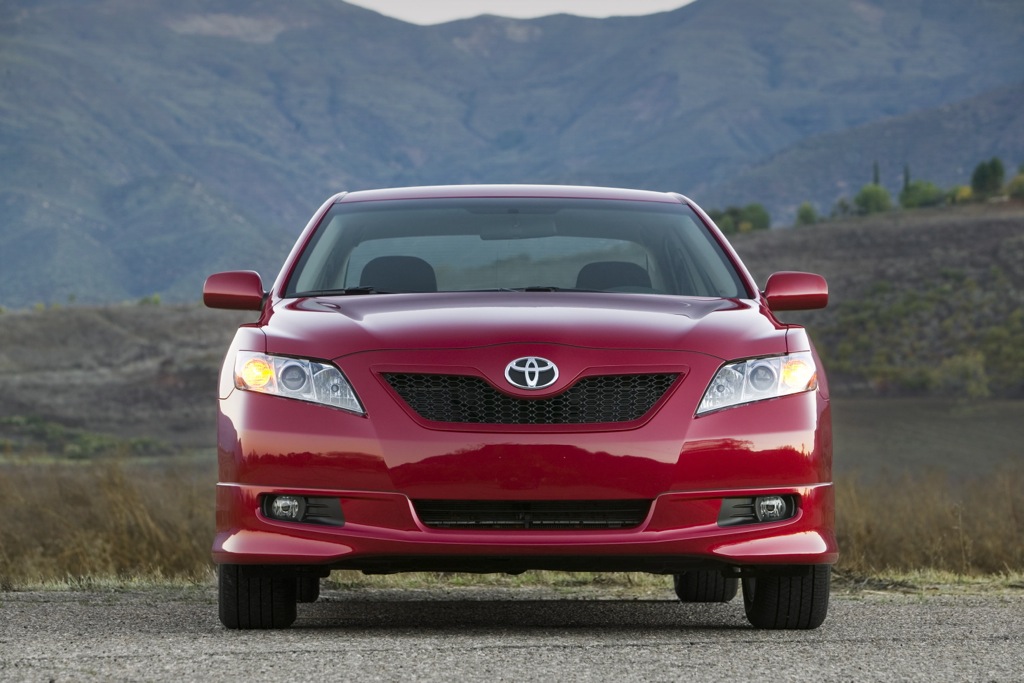 2007-2011 Toyota Camry
The 2007-2011 Toyota Camry is an excellent midsize sedan that touts both room for the whole family and strong gas mileage. Base-level 4-cylinder models return 22 mpg city/33 mpg hwy, while the ultra-efficient Camry Hybrid boasts up to 33 mpg city/34 mpg hwy.
The best part is the Camry's reasonable pricing: The average 2007-2011 model listed on Autotrader goes for $10,800, which is a great deal for a popular and efficient midsize car.
A used model of any of these great vehicles will definitely deliver both the fuel efficiency and the family friendliness you're looking for as you shop for family cars.