Top Cars
7 Great Used Plug-In and Electric Vehicles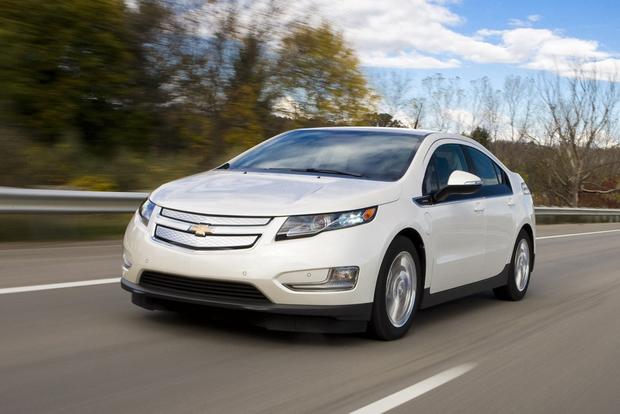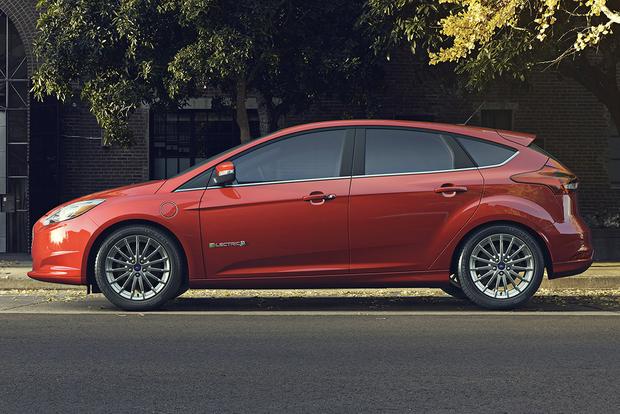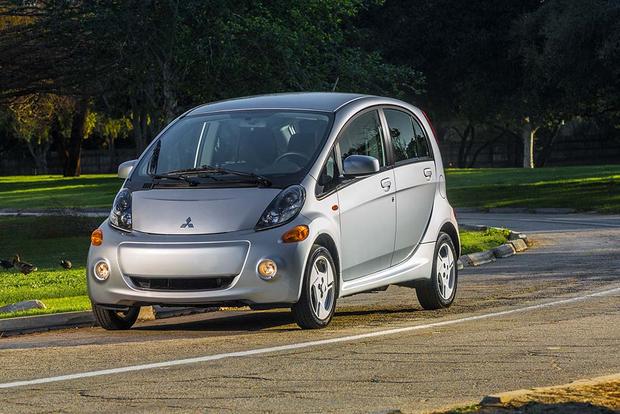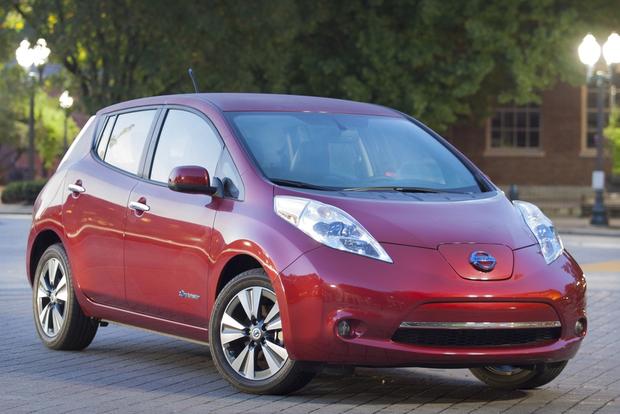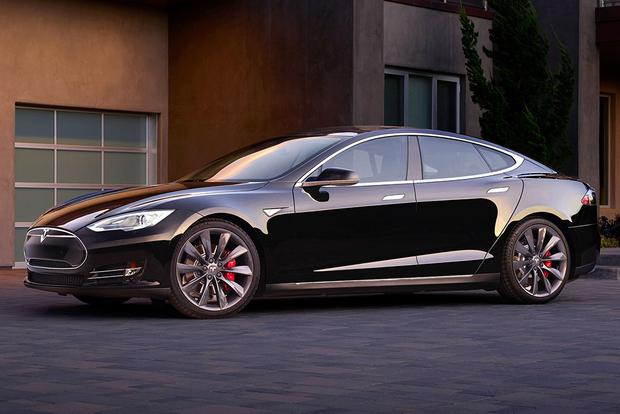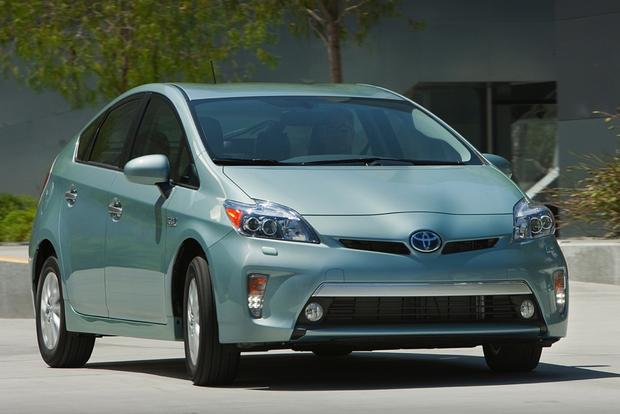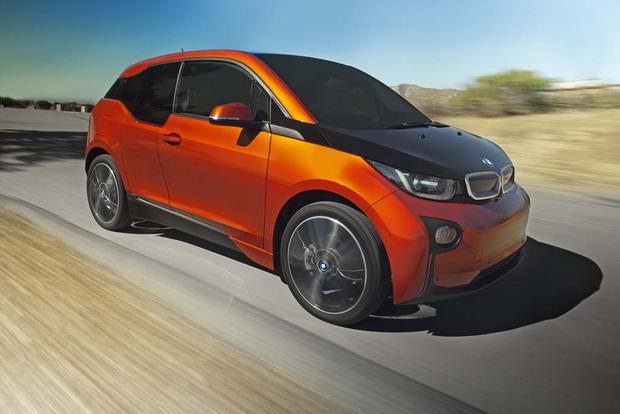 Although it was true just a few short years ago that you could only purchase plug-in hybrid and electric vehicles new from the dealership, that's changed. There are now several electric cars and plug-in hybrids on the used market, which means you don't have to spend new-car money to get your hands on an ultra-efficient electric vehicle or plug-in hybrid. So which ones do we like best? And what exactly do they cost? We've rounded up seven excellent choices for budget-minded shoppers interested in a plug-in hybrid or an electric vehicle.
BMW i3
The BMW i3 is a futuristic plug-in hatchback that offers two variants: a fully electric version, which starts at around $43,000 and features a range of around 80 miles, and a slightly pricier version with a range extender that adds a small gasoline engine and offers a 150-mile range. While the i3 is one of our favorite recent electric vehicles for its styling and unique interior, we're not thrilled about the high price -- and that's where used models come in, as there are currently more than 150 used i3 models on Autotrader with an average price of around $36,000 -- a figure that's falling fast as more used versions enter the market.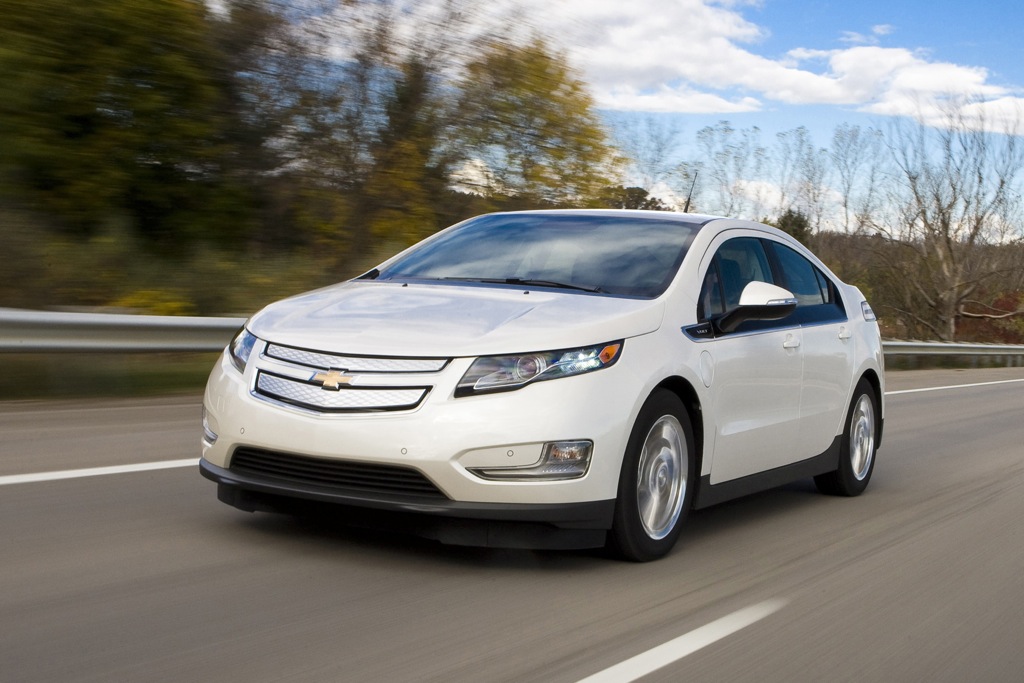 Chevrolet Volt
The Chevrolet Volt is a plug-in hybrid hatchback that offers a fully electric powertrain with a range-extending gasoline engine. Capable of traveling more than 30 miles on electric power alone, the Volt's total range is nearly 400 miles -- a figure that rival models with only an electric powertrain can't touch. Unfortunately, a new Volt can be pricey, with starting prices hovering around $40,000 with shipping, but drivers on a budget will be happy to learn that there are currently more than 1,700 different Volt models on Autotrader with an average asking price of $16,700.
Find a Chevrolet Volt for sale
Ford Focus Electric
As its name suggests, the Ford Focus Electric is a fully electric version of the Ford Focus. Only offered as a hatchback, the Focus Electric touts a 76-mile fully electric range -- an impressive figure for a fully electric model but compromised compared to a plug-in hybrid. Still, that figure should be good enough for most commutes. The Focus Electric's biggest drawback is its price, which easily tops $30,000 with options, but there are good deals available if you choose a used model, as there are currently more than 200 different used Focus Electric models on Autotrader with an average price of around $11,700.
Find a Ford Focus Electric for sale
Mitsubishi i-MiEV
Don't laugh -- the tiny, egg-shaped Mitsubishi i-MiEV is actually a great electric vehicle for some car shoppers. While it can only travel about 65 miles on its electric motor, the i-MiEV's real advantage comes in pricing: Not only is it cheap to buy new, but it's especially cheap on the used market, with the average used i-MiEV listing on Autotrader for just $9,100. That's not a bad figure when you consider that even the oldest i-MiEV is just 4 years old, and the small hatchback offers a lot of equipment, such as automatic headlights, an 8-speaker sound system and a navigation system. We wouldn't necessarily buy an i-MiEV for highway trips, but it'd be a great car to drive around a crowded city or a small town center.
Find a Mitsubishi i-MiEV for sale
Nissan Leaf
If you're interested in an electric car, you've undoubtedly heard of the Nissan Leaf -- Nissan's fully electric hatchback that can travel between 60 and 80 miles on electric power alone. Featuring a roomy interior and several trim levels with a surprising amount of available equipment, the Leaf starts at around $31,000 as a new car. But there are currently more than 1,100 different used examples listed on Autotrader with an average price of around $11,400 -- a huge discount for any shopper interested in a budget-priced EV.
Tesla Model S
The Tesla Model S is well known by car enthusiasts and regular drivers alike for its sleek styling, impressive fully electric range and amazing performance that dramatically outshines virtually every other electric vehicle. But while not everyone can afford a Model S's new MSRP (which ranges from around $70,000 to over $100,000), and not everyone wants to wait to get a new Model S, there are currently almost 300 different Model S models on Autotrader with an average price of around $71,000. While that figure is still pretty high, it's worth noting that drivers who limit their search to earlier Model S models -- specifically, 2012 and 2013 versions -- will find an average price of around $67,000, with some higher-mileage versions well into the high-$40,000 range.
Toyota Prius Plug-In Hybrid
Although the Toyota Prius Plug-In Hybrid doesn't have as much recognition as some rival plug-ins such as the Chevy Volt, it still offers an excellent package, touting an 11-mile fully electric range and a total range of well over 500 miles thanks to a gasoline engine. Far more efficient than a standard Prius, the Prius Plug-In's primary issues were that its design didn't stand out like the Chevy Volt's did and it came with a high price, which eclipsed $30,000 before options. If you don't mind the look, you can certainly avoid the high price by considering a used model. There are currently more than 300 different Prius Plug-In Hybrid models available on Autotrader with an average price of $18,500.