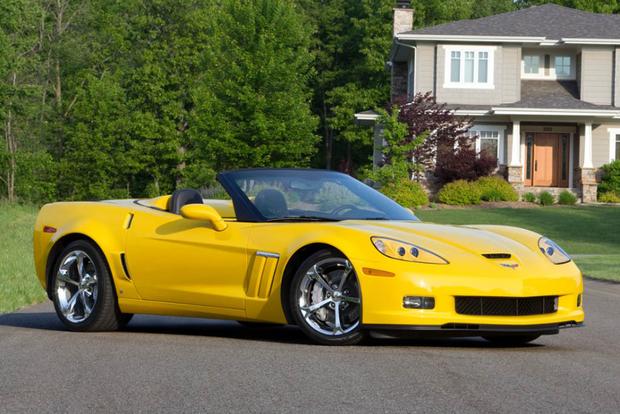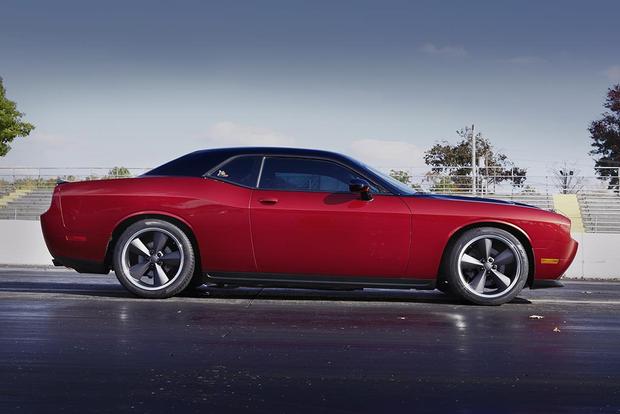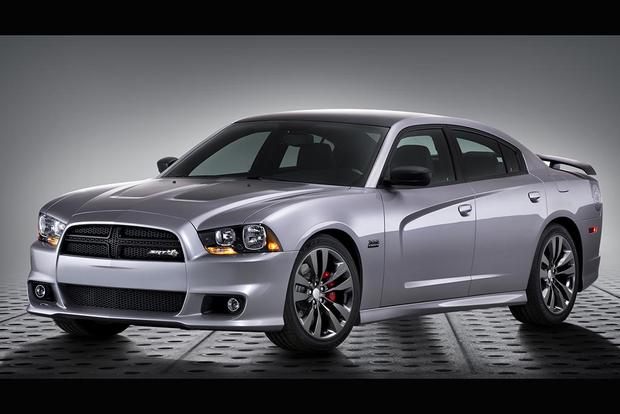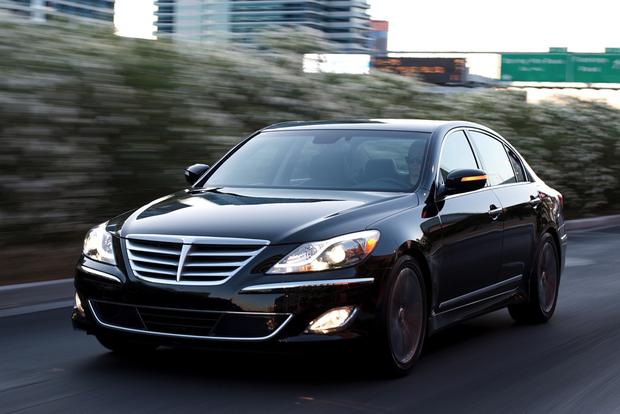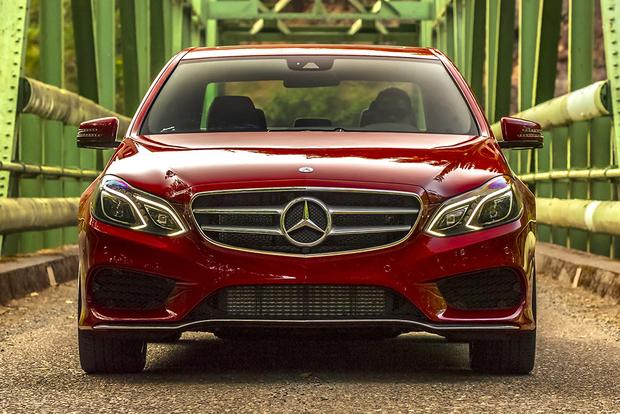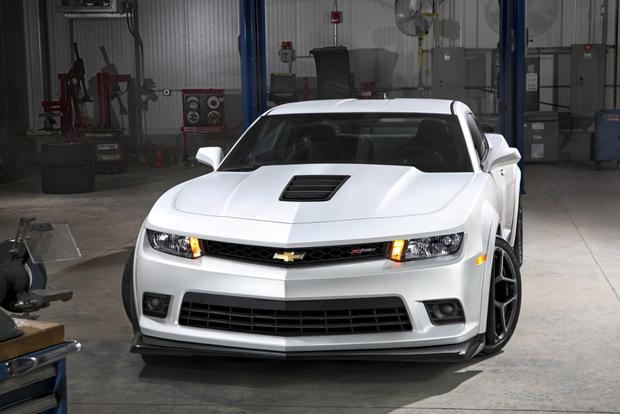 Who doesn't love the idea of driving off a showroom floor in a brand new sports car with 11 miles on the odometer? Unfortunately, owning a dream machine like that often means breaking the bank with lots of cash down and a high monthly payment for the next 5-7 years. But for those wanting high-performance exhilaration as well as a high-value proposition, buying certified pre-owned (CPO) is a much more sensible way to go. Certified pre-owned cars have to pass a strict inspection by the original manufacturer and are usually backed by an extended warranty. That means you get to sleep well knowing you've made a worry-free purchase and a sound financial decision. We call that a win-win. Here are seven fast and furious 400-plus horsepower CPO machines that will get your heart rate up and keep your wallet fat.
Chevrolet Camaro
This classic pony car has been going strong for 50 years now. In recent years, the Camaro's exterior design has transformed into a modern interpretation of the original coupe that exploded onto the Detroit landscape back in the 60s. Combining superb agility and extraordinary grip, the Camaro handles with the nimbleness of a smaller sports car. And power, that's this rear-drive muscle car's strongest suit. With Chevy's big V8 under the hood, output maxes out at a prodigious 580 hp. We suggest taking a look at one of nearly 1800 different certified pre-owned 2012-2014 V8-powered Chevrolet Camaros available on Autotrader with an average price just over $32,000.
Find a Chevrolet Camaro for sale
Chevrolet Corvette
The Chevrolet Corvette is arguably the best performance bargain in the world. No other car delivers this much bang for the buck when it comes to true track-readiness. The Corvette has it all -- speed, acceleration, agility, grip and braking power. Inside, the Corvette's cockpit is skewed to the pilot and laden with high-quality materials and advanced tech features, including a sophisticated and intuitive head-up display. With only V8 engine choices, output ranges from 430 to 638 hp. There are over 600 different certified pre-owned 2011-2013 Chevrolet Corvettes available on Autotrader starting at just under $29,000.
Find a Chevrolet Corvette for sale
Dodge Challenger
This exuberant rear-wheel drive Detroit muscle car is one of the classic American performance icons. The Challenger touts a tough-looking exterior design that stays true to its roots by borrowing familiar styling cues from the first generation model back in 1970. The modern-day version adds a nice dose of practicality, technology and refinement to the cabin space, but the real prize is found under the hood with an engine lineup that can generate as much as 470 hp. Autotrader has 166 certified pre-owned 2011-2014 Dodge Challengers with 400-plus hp at an average price just under $29,000.
Find a Dodge Challenger for sale
Dodge Charger SRT
Brawny and aggressive, the Dodge Charger SRT has two distinct personalities. One is that of a family sedan and the other exudes the classic characteristics of a tire-smoking performance machine with way too much attitude. On normal roads, the Charger is a capable handler and offers available all-wheel drive for greater stability on wet surfaces. And inside, passengers will find lots of shoulder room and the comfort of well-padded seats. The Charger SRT gets its raucous power from a 6.4-liter V8 rating 470 hp, while still yielding 23 miles per gallon on the highway. Impressive. There are just 10 pre-owned 2012-2014 Dodge Charger SRTs available on Autotrader with an average price just under $46,000.
Ford Mustang
The Ford Mustang is the original pony car that galloped onto the Detroit muscle car scene some five decades ago, and it's still one of the most revered and sought-after performance machines on the road. Retaining an unmistakably aggressive design, the modern-day Mustang delivers a well-crafted, tech-savvy cabin and a wide array of standard and optional features. Most importantly, it's motivated by over 400 horses thanks to Ford's famed 5.0-liter V8 engine. There are over 200 certified pre-owned 2011-2015 V8-powered Ford Mustangs available on Autotrader with a starting price of just $22,400.
Hyundai Genesis
The Hyundai Genesis is Korea's answer to premium performance, with an even mix of styling, technology and power. Less expensive than its German and Japanese rivals, this attractive sedan offers a smooth ride and lots of acceleration from its 5.0-liter V8 generating 429 hp and 376 pound-feet of torque. That's enough to go neck and neck with most American muscle cars. The Genesis also benefits from a luxurious interior space offering a high-end Lexicon sound system and one of the best vehicle warranties in the industry. There are 41 certified pre-owned 2012-2014 Genesis sedans available with over 400 hp on Autotrader at an average price just over $25,500.
Find a Hyundai Genesis for sale
Mercedes Benz E550
The Mercedes Benz E550 is a luxury rocket powered by a twin-turbo 4.6-liter V8 engine making 402 hp. With all cylinders firing, it doesn't take long for the Benz to get up to its top speed of 155 miles per hour. Furthermore, the E550 handles with the agility and precision of a sports car. Inside, this big sedan is sophisticated and refined with all the bells, whistles and creature comforts one would expect from Mercedes. And you'll be hard-pressed to find another vehicle with as much advanced technology as this one. There are 62 certified pre-owned 2012-2015 Mercedes Benz E550s available on Autotrader with an average price just over $44,000.