Top Cars
7 Least Expensive Family Cars For 2015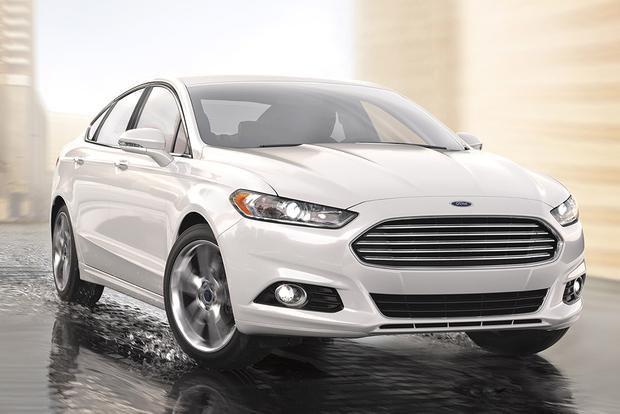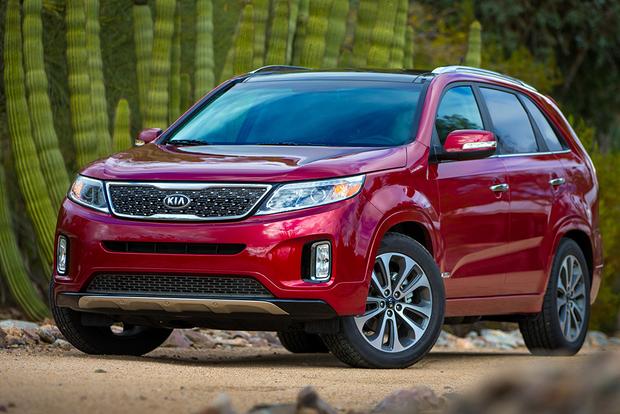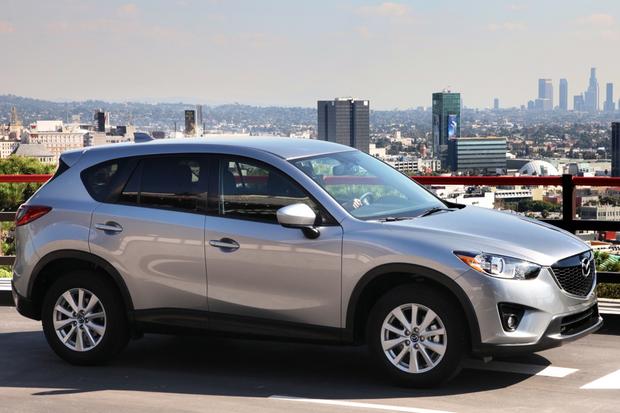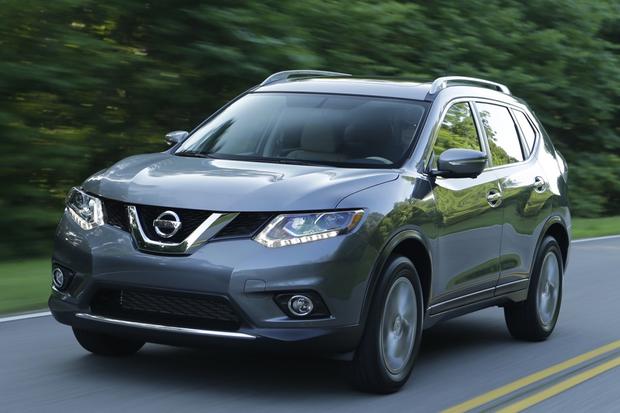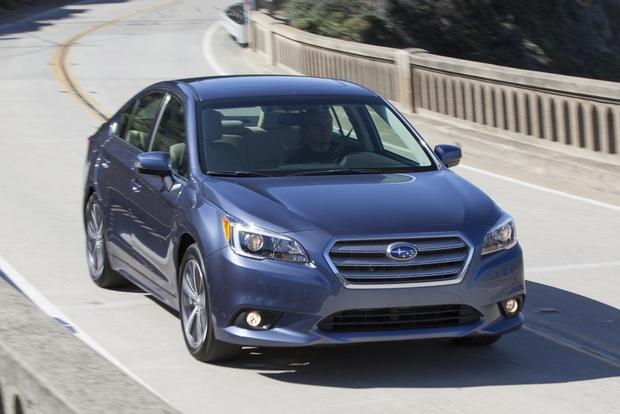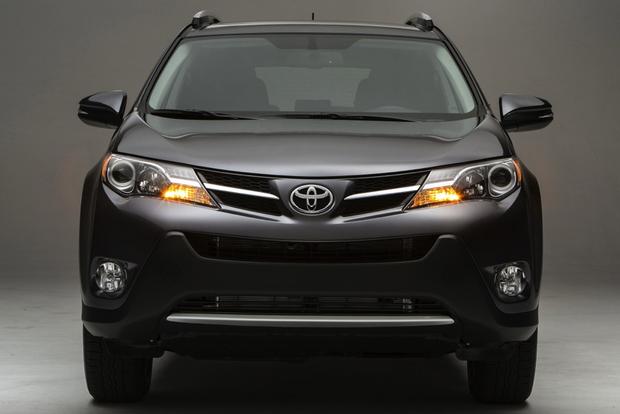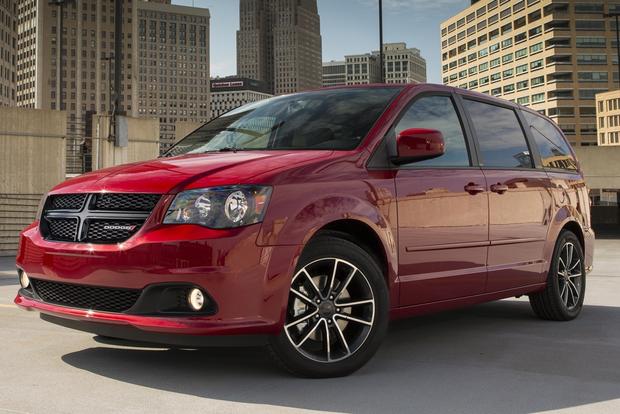 If you're searching for a new family car on a budget, you've come to the right place. Our latest list is taking a look at seven of the least expensive family cars you can buy today. And we haven't simply defined "family car" as something with four doors. On the contrary, every vehicle on our list comes with a lot of interior room, a lot of cargo room and a lot of equipment that the whole family will enjoy -- all at a price you can afford.
Dodge Grand Caravan
The Dodge Grand Caravan isn't quite our favorite minivan -- that award goes to the Honda Odyssey and Toyota Sienna. But the Grand Caravan offers an unbeatable value, thanks to a starting price of around $22,500 with shipping -- a figure that includes standard 3-row seating, power accessories, dual-zone climate control, a 4-speaker audio system, and a stereo with a CD player and audio jack. No, the base-level Grand Caravan isn't particularly opulent, but at more than $7,000 less than a base-level Honda Odyssey, it's one of the best family car bargains available today.
Find a Dodge Grand Caravan for sale
Ford Fusion
When it comes to family sedans, we're very impressed with the Ford Fusion -- and not just with the ultraefficient Fusion Hybrid or the luxurious Fusion Titanium. Even the base-level Fusion S comes standard with a lot of gadgets, including items such as a backup camera, Ford's SYNC cell phone interface, a USB port, automatic headlights and keyless entry. The Fusion also touts a 5-star overall crash safety rating from the National Highway Traffic Safety Administration (NHTSA). Best of all, a base-level Fusion S starts around $23,000 with shipping, and that's before incentives, which can lower the sedan's price even more.
Kia Sorento
If you need a midsize SUV to cart around your family and their accessories, we think the Kia Sorento is one of the most value-packed choices on the market today. One reason is its base price: The Sorento starts around $26,000, which is a great deal for a midsize SUV, and you can add a third-row seat for only a little extra. The Sorento also boasts a clean-sheet redesign for 2016, which means that you'll have one of the newest cars on the road. You'll also have one of the most economical, as the base-level Sorento touts up to 22 miles per gallon in the city and 29 mpg on the highway.
Mazda CX-5
When it comes to frugal family cars, it's hard to top the Mazda CX-5. One reason is its impressive fuel economy figures, which reach as high as 26 mpg city and 35 mpg hwy with the right engine and transmission combination. Then there's pricing: The CX-5 starts below $23,000, which makes it less expensive than most rivals. We also love the available safety equipment, as the CX-5 can be had with a wide range of the latest safety gadgets, including forward-collision alert with automatic braking, for less than $29,000 with shipping. The icing on the cake is that the CX-5 is surprisingly fun to drive, thanks to its direct steering and fine-tuned handling.
Nissan Rogue
The Nissan Rogue is one of our favorite compact crossovers -- though it seriously stretches the definition of "compact." We say that because the Rogue is the only compact SUV offered with 3-row seating, which is a big deal for many shoppers interested in a new family car. Another big deal is the fact that the Rogue starts around $24,000 with shipping, which makes it an impressive value -- especially when you factor in a long list of standard features such as keyless entry, a backup camera, a Bluetooth phone and audio connectivity, a 5-inch center screen and more. Adding to its charm: The Rogue comes standard with a frugal 2.5-liter 4-cylinder engine capable of returning 26 mpg city and 33 mpg hwy.
Subaru Legacy
Although the Subaru Legacy might not have minivanlike interior space or SUV cargo room, it offers one huge benefit over most family vehicles: safety. Not only did the Legacy earn a perfect 5-star crash-test score from NHTSA, it includes Subaru's excellent EyeSight safety system. EyeSight features adaptive cruise control, forward-collision alert with automatic braking and lane-departure warning for around $25,500 with shipping. That's a great deal -- especially when you factor in the Legacy's standard all-wheel drive and its fuel economy ratings of up to 26 mpg city and 36 mpg hwy.
Toyota RAV4
The Toyota RAV4 is a highly competent compact crossover that offers midsize crossover dimensions -- especially when it comes to rear-seat room and cargo space. We also like the RAV4's notorious reputation for durability, combined with a generous list of standard features that includes items such as remote keyless entry, a backup camera, Bluetooth phone and audio connectivity, a 6.1-in touchscreen and automatic headlights. And then there's the engine: an adequate 176-hp 4-cylinder that offers 23 mpg city and 31 mpg hwy. The best par is that it's all available with a starting price of less than $25,000 with shipping.