Top Cars
7 Luxurious CPO Convertibles Without the Luxury Car Price Tag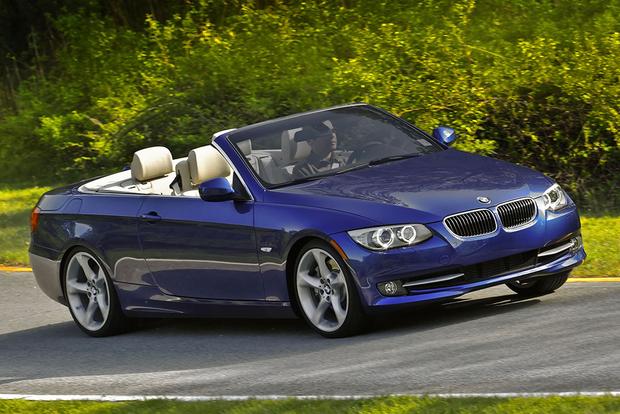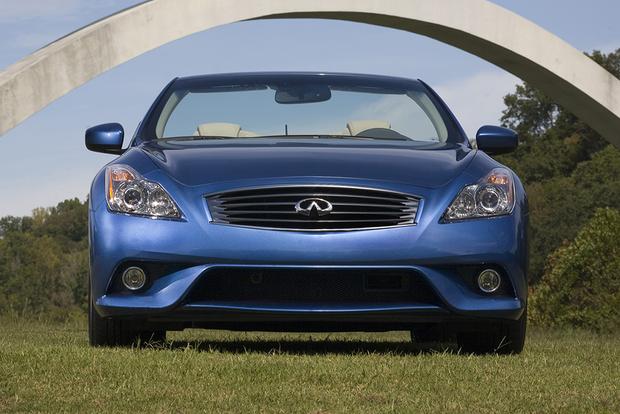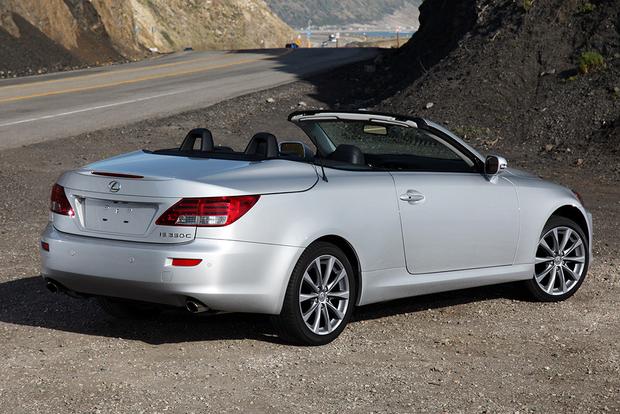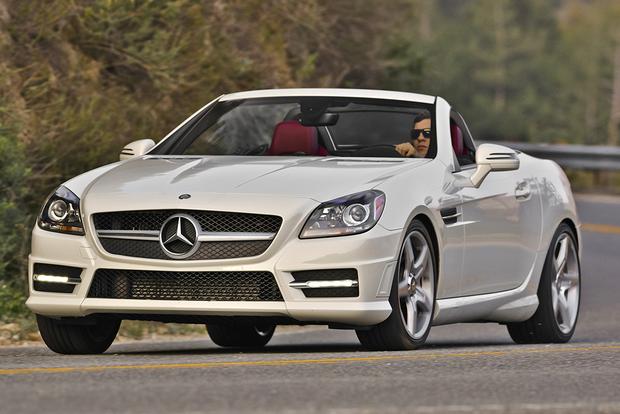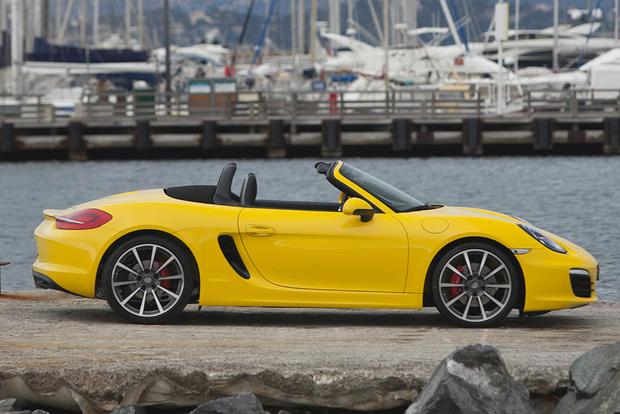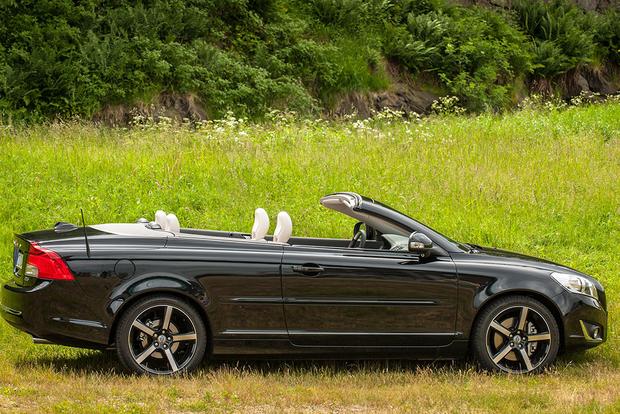 If you're interested in buying a luxury convertible, you might be prepared to spend a fortune on a new example. But if you don't have a fortune to spend, you could consider a certified pre-owned (CPO) model instead. Certified pre-owned cars are a few years old, but they carry a fully manufacturer-backed warranty that often lasts longer than the original warranty. And since certified pre-owned cars were indeed previously owned, they typically come with substantial discounts compared to new-car pricing. To help illustrate our point, we've rounded up seven of our favorite high-end convertibles that you can buy today with a manufacturer-backed certified pre-owned warranty and a steep discount compared to the original price.
Audi A5
The Audi A5 is a sporty 4-seat convertible that comes in front- or all-wheel drive varieties. While a new A5 Cabriolet starts at a whopping $48,600 with shipping, drivers who choose a certified pre-owned model can get a substantial discount, since the average price of a certified pre-owned A5 Cabriolet is around $37,000 on AutoTrader. Drivers who choose a certified pre-owned A5 can also take advantage of Audi's excellent certified warranty, which covers vehicles for up to 6 years or 100,000 miles from the original date of sale.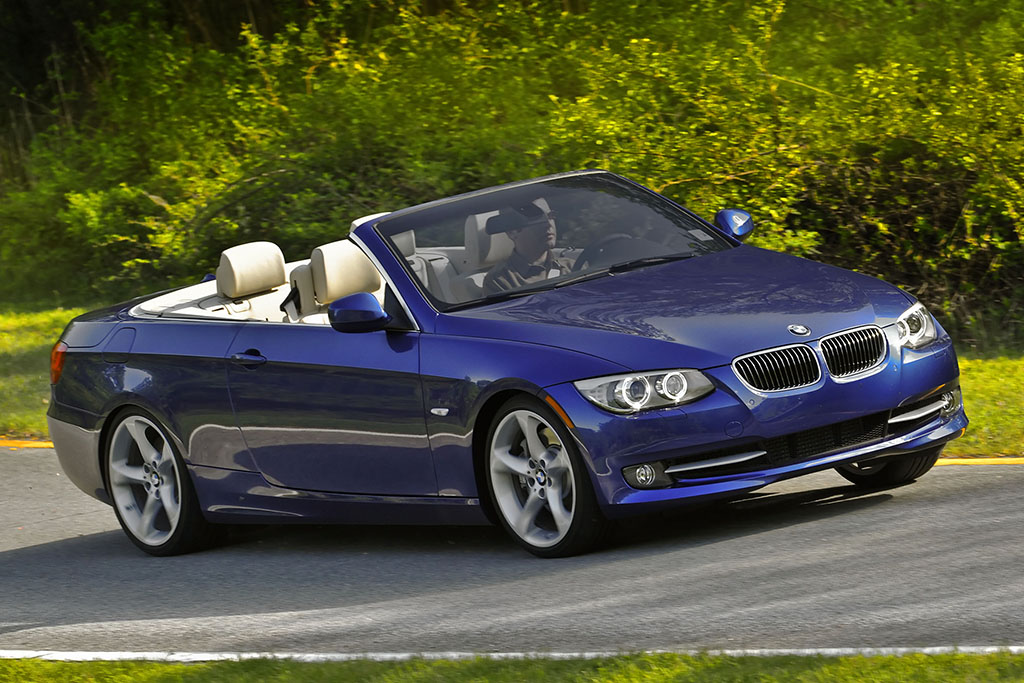 BMW 3 Series
Although a brand-new BMW 4 Series Cabriolet starts at just under $50,000 with shipping, drivers looking for a certified pre-owned 3 Series Cabriolet don't need to pay anywhere near that much. Instead, a certified used 3 Series averages around $36,200. That's a pretty good deal compared to new-car pricing, especially when you consider that BMW's excellent certified pre-owned warranty offers bumper-to-bumper coverage for up to 6 years or 100,000 miles from the vehicle's original sale date.
Infiniti G37 Convertible
The Infiniti G37 Convertible is a sporty 4-seater with a retractable hardtop and an impressive array of gadgets and features. We also love its powerful V6 engine, which seems to offer a lot of muscle at just about every speed. The only problem? A brand-new Q60 Convertible (Infiniti's new name for the G37 Convertible) starts around $49,500 with shipping. Fortunately, certified pre-owned models average just $35,300, meaning that you can save some big money by choosing a certified used model over a new one. You'll also get Infiniti's strong certified warranty, which covers vehicles for up to 6 years or 100,000 miles from their original sale date.
Lexus IS Convertible
The Lexus IS convertible touts a fashionable retractable hardtop, unmistakable Lexus styling, four seats and lots of standard and optional equipment. Unfortunately, it also has an expensive price tag, with base-level 250 models starting around $44,400 with shipping and muscular 350 models starting just below $49,000. Fortunately, Lexus's excellent certified program, which includes a 3-year warranty from the date of purchase, helps make the drop-top more affordable. Opt for a certified pre-owned IS convertible and you'll see big savings, with average prices of around $35,000.
Mercedes-Benz SLK
The Mercedes-Benz SLK is a rear-wheel-drive, 2-seat roadster that offers a surprisingly sporty driving experience for the typically relaxed, luxurious Mercedes-Benz. Although a new SLK can be expensive, with base prices ranging from $45,000 to $72,000, the brand's certified pre-owned program can make things a little more manageable. Certified used SLKs average just $41,000 on AutoTrader, representing a huge savings from new. And while Mercedes' certified pre-owned program only offers one year of coverage, shoppers looking for more warranty can pay a little extra to add on years.
Find a Mercedes-Benz SLK for sale
Porsche Boxster
Porsche's certified pre-owned warranty is one of the best in the business, covering some vehicles up to 8 years old and with up to 100,000 miles on the odometer. We strongly suggest considering a certified pre-owned Boxster, which is available with a certified pre-owned warranty on AutoTrader for an average price of just $55,000. While that may seem like big money, consider this: A new Boxster averages in the mid-$60,000s before options, which are notoriously pricey for most Porsche models. As a result, opting for a certified pre-owned model can combine traditional Porsche thrills with some huge savings.
Find a Porsche Boxster for sale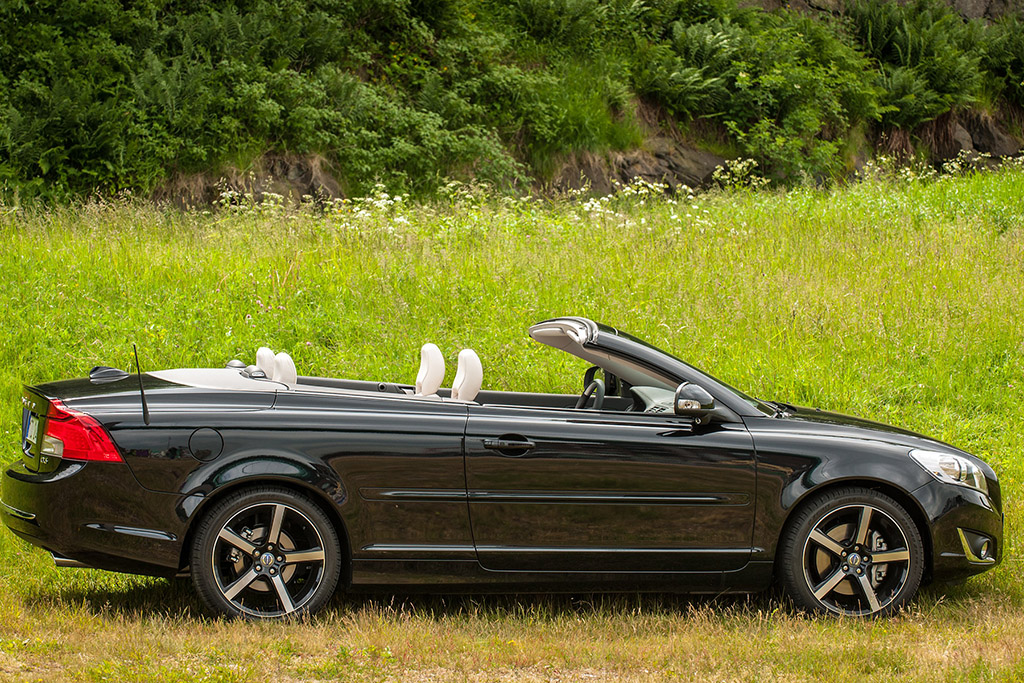 Volvo C70
Although the Volvo C70 is now out of production, just two years ago new models started around $42,000, a not-so-small figure for the luxurious, retractable hardtop 4-seat convertible. These days, certified pre-owned C70 models are far less expensive, with prices averaging below $27,000. That pricing is especially impressive when you consider Volvo's top-notch CPO program, which boasts coverage for up to 7 years along with special financing rates, no deductible and full transferability should you ever sell your car.