Top Cars
7 Luxury Cars That Offer Better Gas Mileage Than You Think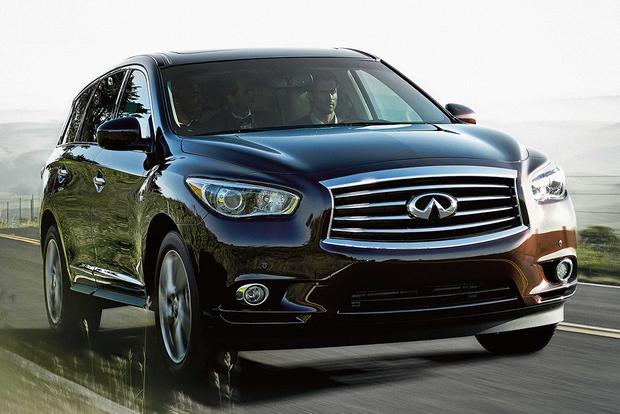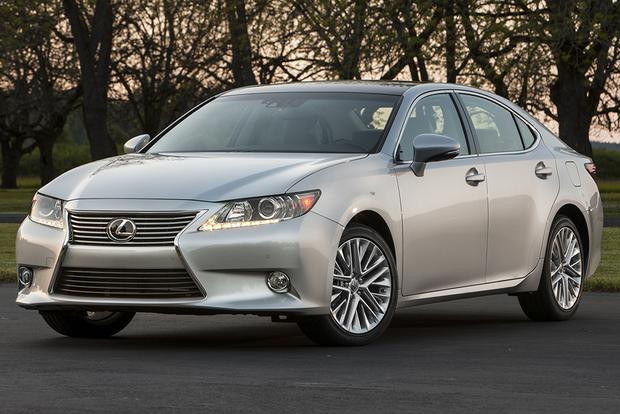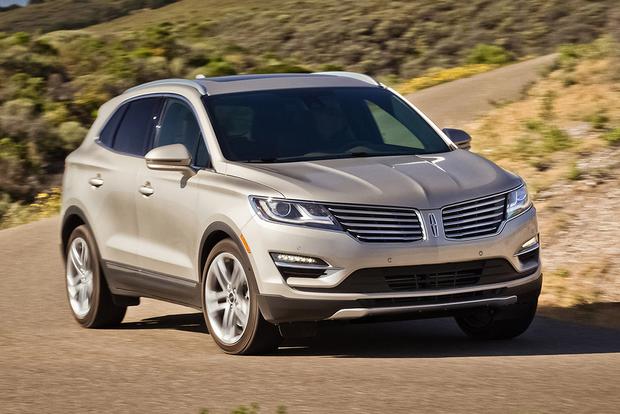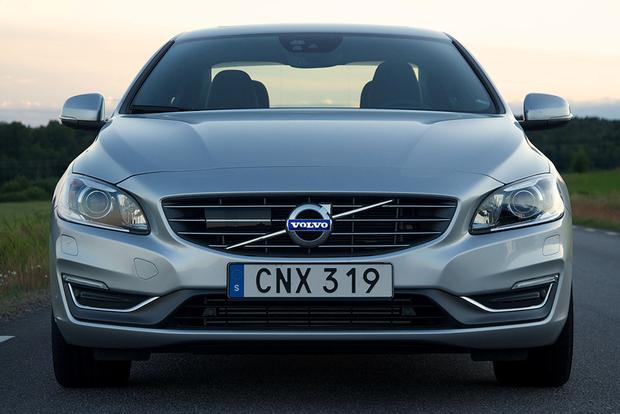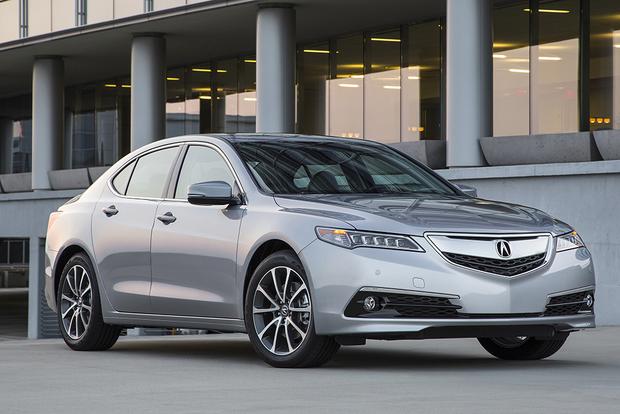 If you haven't spent much time searching for a new luxury car, you might think they're all the same: expensive vehicles that pay little mind to fuel consumption or engine size. But that's not the case, as our latest list shows. We've rounded up seven of the latest luxury cars that offer surprisingly strong gas mileage numbers, proving that you don't need to spend a fortune at the pump to own a luxury car.
Acura TLX
Acura's new TLX sedan manages to offer both excellent fuel economy and surprisingly powerful engines. Of course, we expect strong fuel economy numbers from the sedan's base-level 4-cylinder, which delivers 206 horsepower and 24 miles per gallon in the city and 35 mpg on the highway. But the V6 also surprises us with its miserly consumption figures of just 21 mpg city/34 mpg hwy, which is especially impressive considering its bulky 290 hp output. If you're intrigued by the TLX's money-saving gas mileage figures, you'll probably also appreciate its pricing: The sedan starts at just $32,500 with shipping, which includes such features as a power sunroof, dual center screen displays, Siri Eyes Free and dual-zone automatic climate control.
BMW 528i
A BMW on a list of cars that get good fuel economy? That might be hard to believe. But the brand's 528i luxury sedan is the poster child for the fuel-efficient luxury car, thanks to an excellent 240-hp turbocharged 4-cylinder that provides strong acceleration and fuel economy figures that reach as high as 23 mpg city/34 mpg hwy. And while the 528i's base price of around $51,000 may seem steep, the sedan offers an impressive array of standard equipment, including a power sunroof, a 10.2-inch center screen, automatic headlights, 17-in alloy wheels and dual-zone automatic climate control.
Infiniti QX60
Although you might be surprised to see a 3-row SUV on this list, we think the QX60 deserves its spot among other surprisingly efficient luxury cars. One reason is the standard V6, which makes a strong 265 hp and returns an impressive 21 mpg city/27 mpg hwy, which is better than some considerably smaller cars. Even more impressive, however, is the QX60 Hybrid, which offers a 250-hp 2.5-liter 4-cylinder and fuel economy ratings that reach as high as 26 mpg city/28 mpg hwy. Those numbers are strong for any vehicle, but they're especially excellent in one that can cart around seven people. Prices aren't so bad, either: The QX60 starts around $43,000 with shipping, while the hybrid powertrain adds only $3,000 to that figure.
Find an Infiniti QX60 for sale
Lexus ES
Although the Lexus ES sedan is now based on Toyota's full-size Avalon, rather than on the midsize Camry, fuel economy ratings have actually improved with the sedan's transition to its new body style. That's due to a brand-new hybrid version, which earns the popular Lexus a spot on our list. Dubbed the ES 300h, the hybrid-powered ES offers 200 hp and 40 mpg in combined city and highway driving. It also touts an opulent array of standard features, including keyless ignition and entry, dual-zone automatic climate control, 17-in alloy wheels, dual power front seats and automatic xenon headlights. If all that sounds appealing, expect to pay around $41,500 with shipping for the ES.
Lincoln MKC
The Lincoln MKC compact crossover somehow manages to offer it all: luxurious equipment, usable practicality, reasonable pricing and strong fuel economy. We're especially impressed with its fuel economy; base-level versions offer 20 mpg city and nearly 30 mpg hwy, which are nice numbers for an SUV. Even the muscular 285-hp optional engine churns out a whopping 18 mpg city/26 mpg hwy. And then there's the wide array of standard features, which includes dual-zone automatic climate control, keyless access with push-button start, an 8-in touchscreen with MyLincoln Touch infotainment, heated front seats and 18-in alloy wheels. The best part? The MKC's base price of around $34,000 with shipping undercuts nearly all rivals in the compact SUV realm.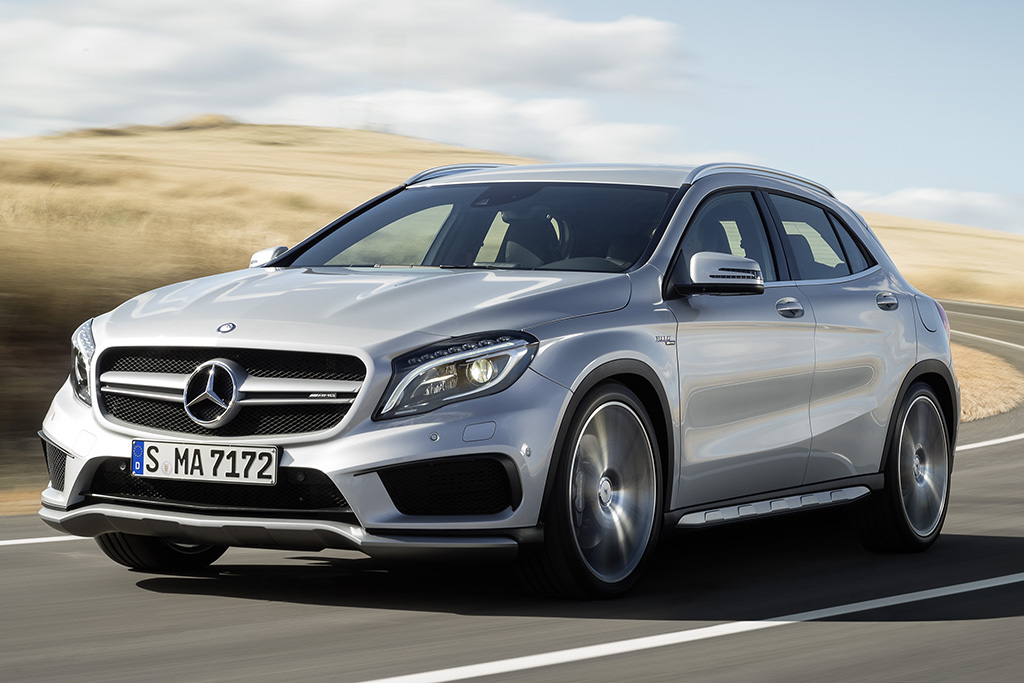 Mercedes-Benz GLA
The subcompact Mercedes-Benz GLA crossover is the latest entrant in a popular new segment of super-small luxury SUVs. While rivals include the BMW X1, Audi Q3 and others, nothing quite seems able to trump the GLA when it comes to fuel economy. The base-level GLA250 offers 24 mpg city/32 mpg hwy with standard all-wheel drive, and perhaps an even more amazing 23 mpg city/29 mpg hwy in high-performance, 355-hp AMG guise. Prices are reasonable, too, with the base-level GLA250 starting around $32,000. That figure includes dual power front seats, a standard 5.8-in center screen, a power liftgate, automatic wipers and 18-in alloy wheels.
Find a Mercedes-Benz GLA-Class for sale
Volvo S60
Although we like all versions of the Volvo S60, whether the base model or the muscular T6 R-Design, we have to say that the Swedish sedan's placement on this list solely applies to the new T5 Drive-E model. That sedan is amazingly efficient, offering fuel economy ratings of 25 mpg city/37 mpg hwy, which are virtually unheard of figures in the luxury car world. Despite the impressive gas mileage numbers, the Drive-E is no slouch. It makes use of a turbocharger and a slick 8-speed automatic transmission for a more-than-adequate 240 hp. If that sounds appealing, expect to pay around $35,000 with shipping for a base-level Drive-E model.