Top Cars
7 Luxury Cars With Good Resale Value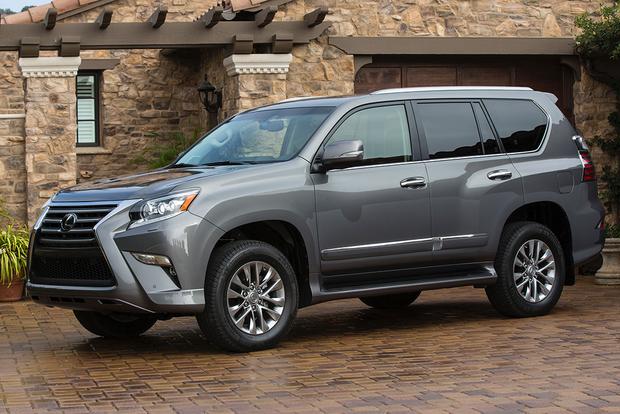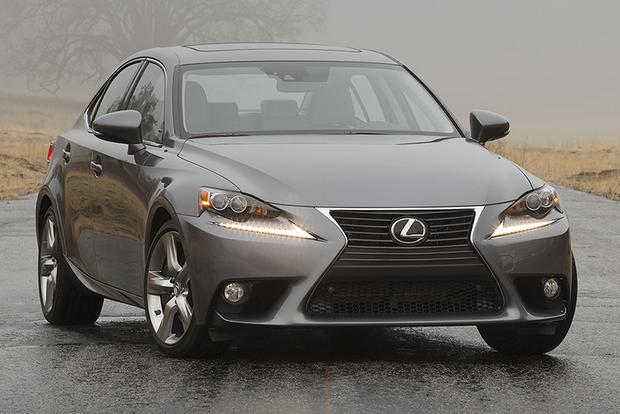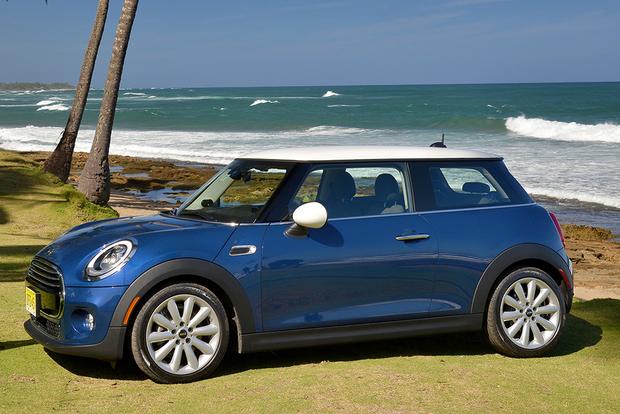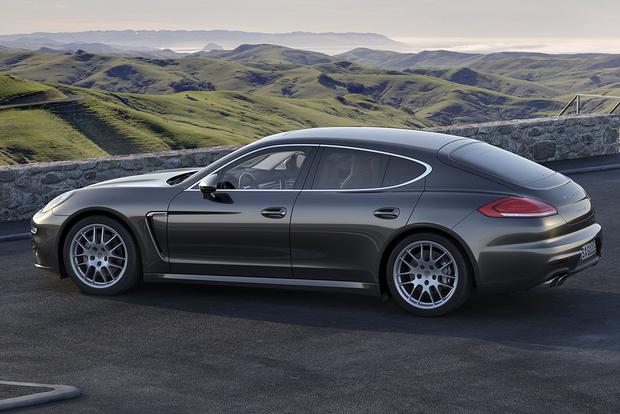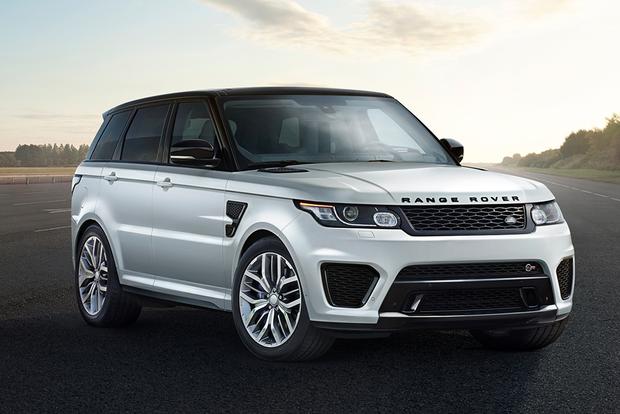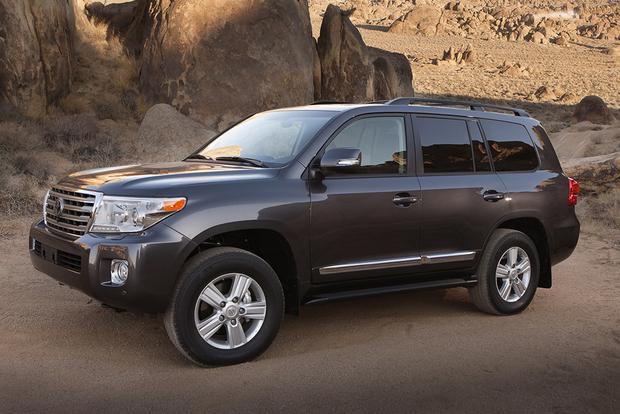 If you're searching for a new luxury car, you should consider resale value before you sign the papers. Depreciation is one of the single greatest costs of owning a new car, and it can mean several thousand dollars more (or less) in your pocket when the time comes to sell or trade in your vehicle. To help you minimize depreciation, we've rounded up seven of our favorite luxury cars with excellent resale value, ensuring that you won't lose too much money to depreciation when you're ready to trade in your luxury vehicle.
Infiniti QX50
According to Kelley Blue Book, the 2014 Infiniti QX50 tops the fast-growing luxury compact SUV/crossover segment for resale value. That's no small feat, considering its impressive rivals, such as the BMW X3, Audi Q5 and Acura RDX. The QX50 has all the traits of a high-resale luxury car, including excellent dependability, good fuel economy, lots of standard features and a functional, versatile interior that boasts impressive comfort. Most importantly, the QX50 starts at a reasonable $35,500 with shipping, which undercuts nearly all rivals.
Find an Infiniti QX50 for sale
Lexus GX 460
Although its front-end styling might be a little polarizing, the Lexus GX 460 has one of the best resale values in the world of luxury cars. That's according to both Kelley Blue Book and residual-value experts at ALG, which both say that the GX leads all other midsize luxury SUVs in terms of depreciation and resale value. How come? One reason is its legendary reliability, which is a notorious benefit of Toyota and Lexus SUVs and trucks. The GX also boasts a lot of standard features, tremendous on- and off-road capability, a muscular 301-horsepower V8, 3-row seating and reasonable pricing that starts around $50,000 with shipping.
Lexus IS
When it comes to depreciation, both Kelley Blue Book and resale value experts at ALG rate the Lexus IS near the top of the premium midsize sedan segment, beating out serious rivals including the BMW 3 Series, Audi A4 and Mercedes-Benz C-Class. The primary reason is obvious: The IS combines better-than-average reliability with reasonable pricing that starts around $37,500 with shipping. The IS also offers other key benefits, including attractive styling, a roomy interior and a long list of standard features that includes dual power front seats, xenon headlights, dual-zone automatic climate control, Bluetooth Audio and an 8-inch center display screen.
MINI Cooper Hardtop
Although MINI calls it the "Hardtop," you probably simply know this model as the MINI Cooper. The small hatchback offers go-kart-like handling, luxury-car-like interior materials and surprisingly good fuel economy. According to residual-value experts at ALG, strong resale value is another major benefit offered by the MINI Cooper. The firm says the model beats out all other premium compact cars when it comes to minimizing depreciation. The best part? A base-level MINI Cooper starts at just $22,000 with shipping. High-end models, however, can run well above that figure when equipped with all the latest gadgets and options.
Porsche Panamera
If you're looking for a luxury sedan with low depreciation, few models compare to the Porsche Panamera. According to Kelley Blue Book and residual-value experts at ALG, the Panamera is near the top of the luxury-sedan segment when it comes to strong resale values, topping rivals such as the BMW 7 Series and Mercedes-Benz S-Class. Of course, there are many reasons for the Panamera's high resale value, including its sporty character and its high level of standard equipment, but we think the Porsche brand name also plays a big role. The Panamera also has a surprisingly competitive $79,000 starting MSRP.
Find a Porsche Panamera for sale
Land Rover Range Rover Sport
Although the Land Rover brand was once known for poor resale values, luxury SUV desirability has dramatically changed that over the years. Also helping matters is the ever-improving quality of Land Rover's products, which now include cutting-edge designs with luxurious materials and all the latest gadgets. Among Land Rover's best new models is the recently redesigned Range Rover Sport, which boasts excellent resale value thanks to strong demand, impressive standard and optional features, and newly available 3-row seating. Prices are steep, with starting figures close to $64,000 with shipping, but residual-value experts at ALG say the Range Rover Sport offers some of the lowest depreciation of any luxury SUV.
Find a Land Rover Range Rover Sport for sale
Toyota Land Cruiser
Although Toyota may not be the first brand name you consider when you think of luxury SUVs, the Land Cruiser is hardly a typical Toyota. With a starting price of more than $80,000 and a standard V8 engine, the Land Cruiser is one of the most luxurious models around. With legendary reliability and impressive capabilities, it's also one of the most sought-after. The results, according to experts at ALG, are some of the best resale values among luxury vehicles. So much so that the firm named the Land Cruiser number one in residual value among premium full-size SUVs.