Top Cars
7 Midsize Sedans That Are More Luxurious Than You Might Think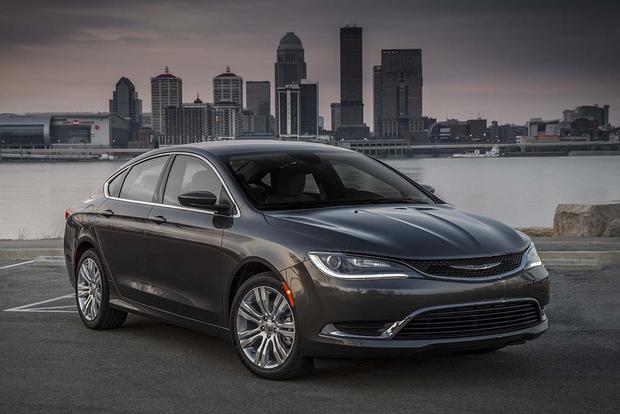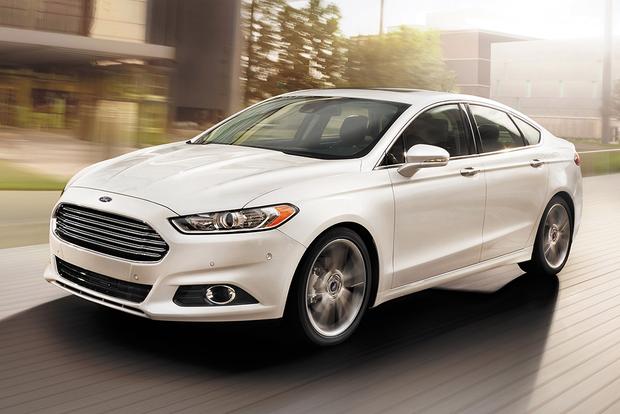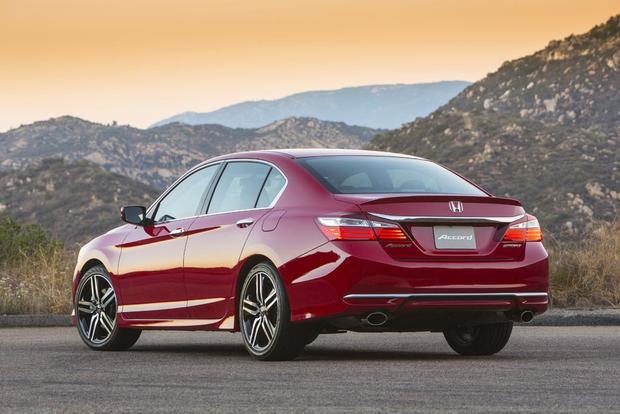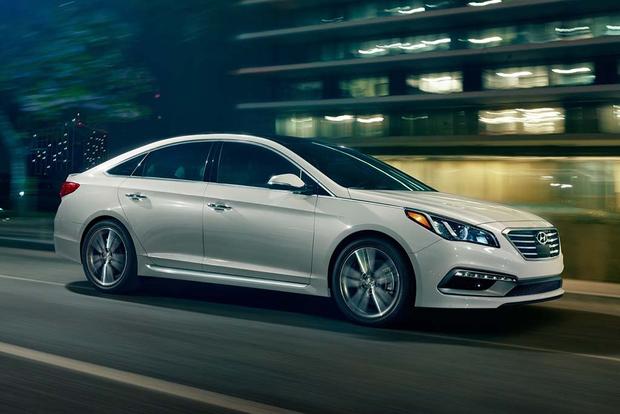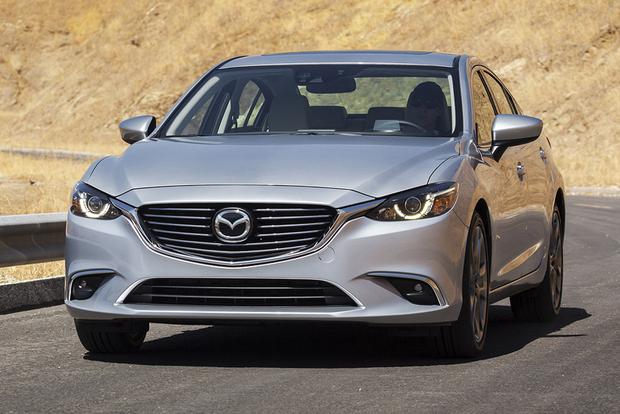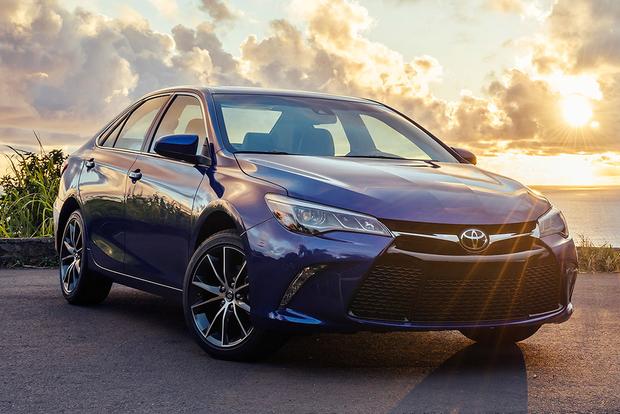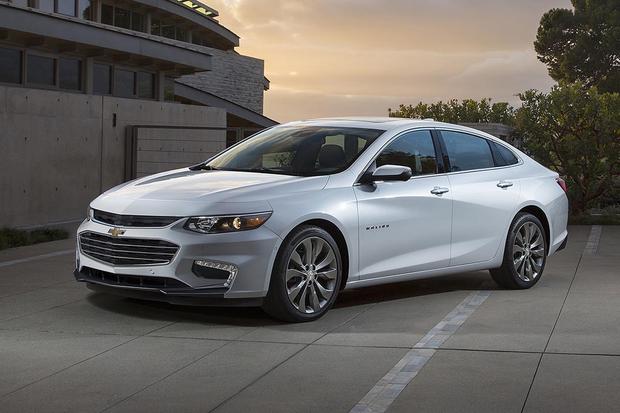 These days, you don't have to spend luxury-car money to get a luxury car. In fact, you can get a wide array of high-end amenities and features from some of today's most popular midsize sedans. What exactly do we mean? We'll show you with our new list of seven modern midsize-sedan models that offer more luxury than you might think.
Chevrolet Malibu
If you've driven a Chevy Malibu in years past, you probably wouldn't expect it to be on this list, but the recently redesigned 2016 Malibu is different. In addition to handsome new styling and an enhanced interior design, the latest Malibu offers a long list of high-end new features, including a Bose sound system, a heated steering wheel, heated and ventilated front seats, adaptive cruise control, automated braking and even a self-parking system. Between those items and improved interior materials, the Malibu definitely deserves a place on this list. Luxury-minded drivers will especially want to go with the Premier model, which starts around $31,800 with shipping.
Find a Chevrolet Malibu for sale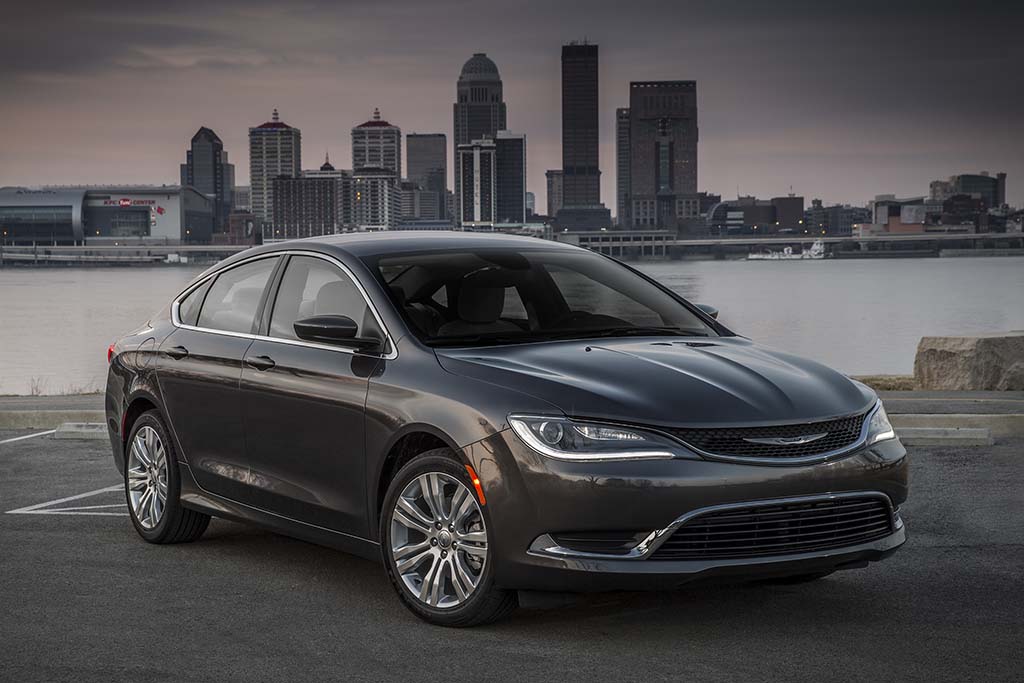 Chrysler 200
If you've spent any time in the Chrysler 200, it may have been on a rental car lot at a distant airport. But that was the old 200, and the new one is dramatically improved. The first thing you'll notice is swoopy new styling, followed by an improved cabin, but changes don't stop there. The 200 is now a technology leader, touting a long list of available features such as a panoramic sunroof, ventilated front seats, xenon headlights, adaptive cruise control, automatic high beams, Chrysler's excellent Uconnect infotainment system and even an automated parking feature that works for parallel or perpendicular spaces. You can also get an impressive 3.6-liter V6, which touts a muscular 295 horsepower and a sports-car-like 0-to-60 time of just over 6 seconds. If you're interested, you'll have to get a 200C model and tack on a few options for an out-the-door price of a little over $30,000 with shipping.
Ford Fusion
If you've been shopping for a midsize sedan recently, you've probably discovered that the Ford Fusion has quickly become one of the most popular models on the market thanks to reasonable pricing and a wide array of trim levels and powertrains. Drivers who want a midsize sedan with a focus on luxury especially benefit from the Fusion's surge in popularity, as the latest Fusion offers it in droves. Available features include adaptive cruise control, forward-collision warning, lane-keep assist, ventilated front seats and more. If you're interested, you'll want to check out the Fusion Titanium, which can even be ordered in fuel-efficient hybrid guise. Gas-powered models start around $31,600 with shipping, while the Fusion Hybrid Titanium is a few hundred dollars more.
Honda Accord
The Honda Accord can be just about anything -- from one of our favorite entry-level midsize sedans to a veritable luxury car. Drivers especially interested in luxury features will find that there's a lot to like about the Accord, particularly the Accord Touring, which starts from $35,600 with shipping. While that's a bit more expensive than some luxury-oriented midsize-sedan rivals, the Accord Touring delivers, touting LED headlights, a navigation system, heated front and rear seats, adaptive cruise control, forward-collision warning with automatic braking and Honda's excellent LaneWatch blind spot monitoring system.
Hyundai Sonata
The Hyundai Sonata has long been one of the more luxurious midsize-sedan offerings, but that's especially true of the latest model, which was fully redesigned for 2015. Now offering a smoother ride and a larger interior than ever, the latest Sonata also touts some excellent high-end features, especially in upscale Limited guise. That model boasts dual-zone automatic climate control, leather upholstery, an 8-inch touchscreen and heated front seats. It also offers a long list of options that include xenon headlights, an upscale Infinity sound system and an easy-to-use navigation system. If you're interested, a Sonata Limited starts around $28,400 with shipping, while desirable options could push the price into the low-$30,000 range for the real luxury-car, midsize-sedan experience.
Find a Hyundai Sonata for sale
Mazda6
Although you might not associate Mazda with luxury, the brand has made some serious strides in recent years. Specifically, there's the new Mazda6, which boasts not just handsome styling and a fuel-efficient 4-cylinder engine but also a truly impressive list of standard and optional features. That's especially true of the Grand Touring model, which offers several luxury-car-like standard features such as LED headlights, dual power front seats, forward-collision warning with automatic braking, a power sunroof and a blind spot monitoring system. An even more impressive list of options includes adaptive cruise control, lane-departure warning and an energy-capturing system that can power vehicle accessories. As for pricing, expect to pay around $31,000 for a Mazda6 Grand Touring and a couple thousand more for all the options.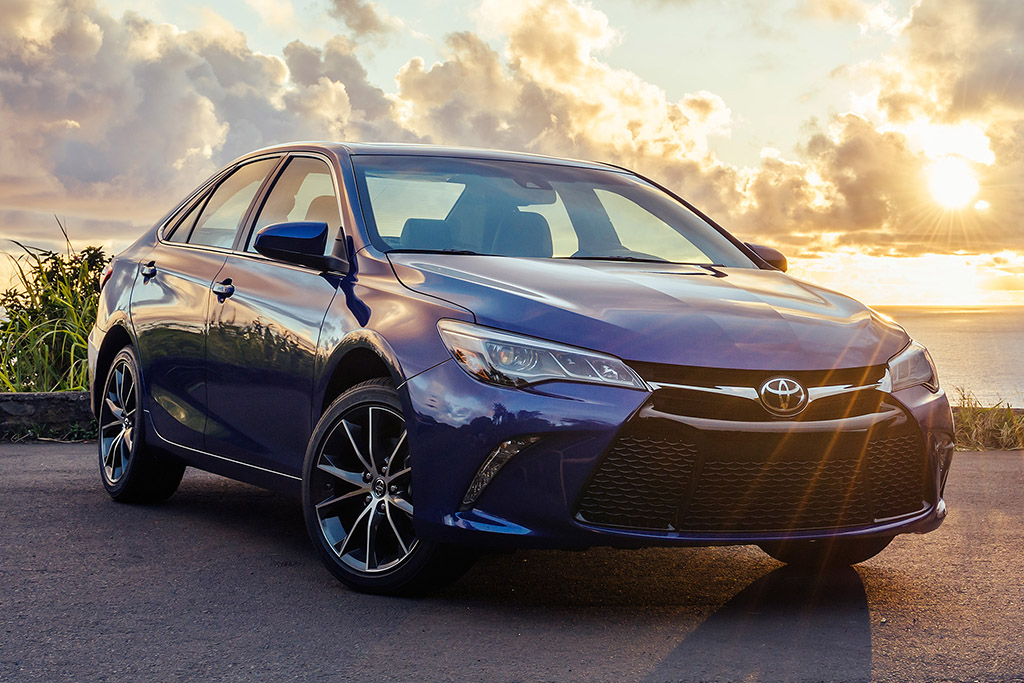 Toyota Camry
Yes, it's true: The latest Toyota Camry now offers luxury-car levels of equipment. That's courtesy of a recent update, which modernized the sedan's exterior styling, enhanced its interior design and brought a few new features to the standard and optional equipment lists. We especially recommend the high-end Camry XLE, which boasts wireless cellphone charging, LED headlights and Toyota's excellent Entune infotainment system with smartphone app integration, along with a long list of options that includes adaptive cruise control, lane-departure warning, automatic high beams and a 10-speaker JBL sound system. No, it doesn't have a Lexus badge, but with a starting price of $27,300 and a few thousand more for all the options, the Camry XLE doesn't have a Lexus price point, either.