Top Cars
7 Midsize Sedans With All the Latest Technology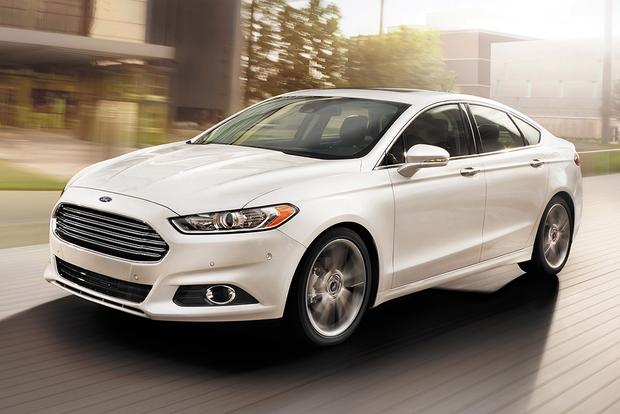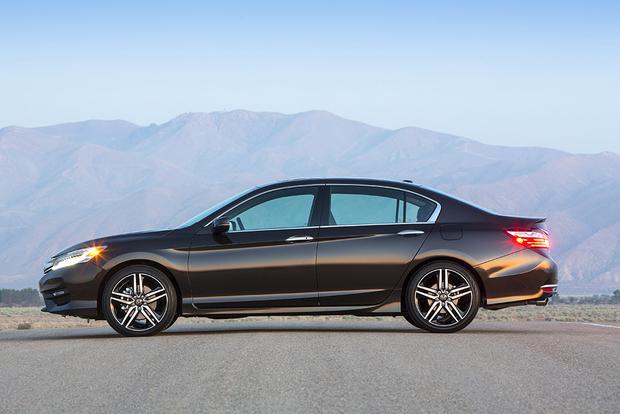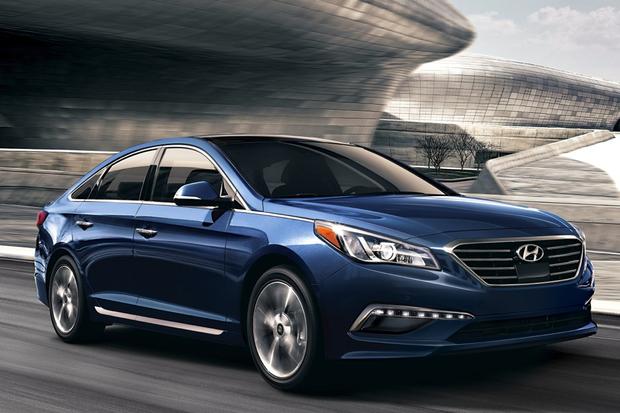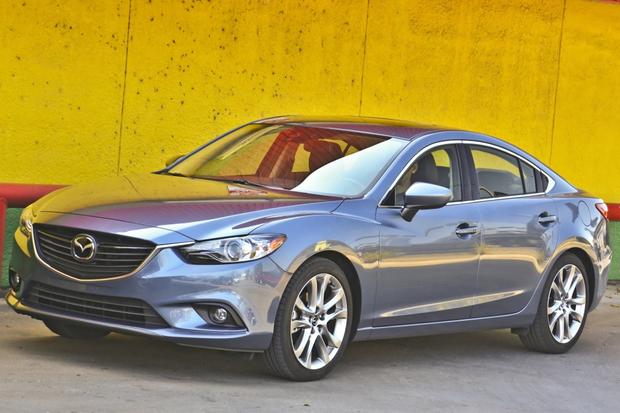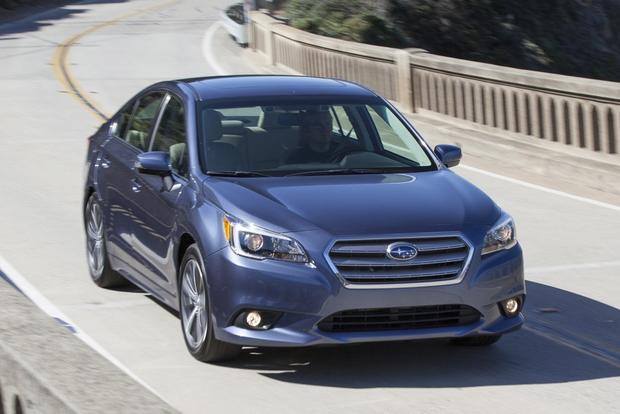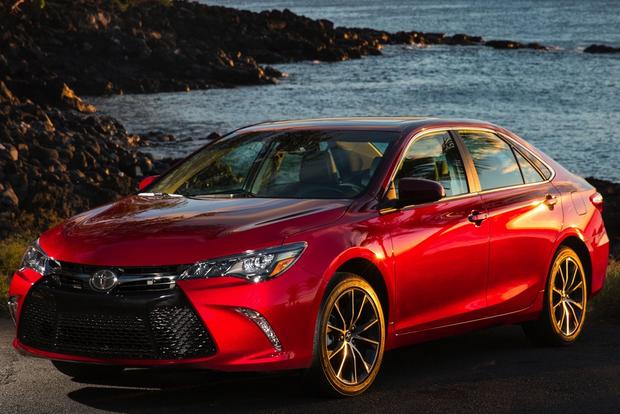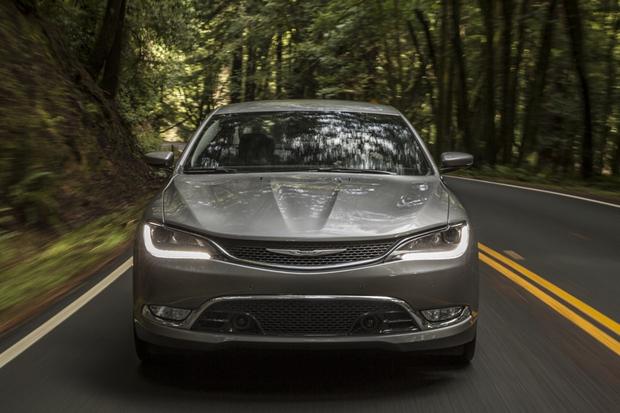 It used to be that midsize sedans were pretty sparse, offering just the basics: a 4-cylinder engine, a CD player, power windows and few other frills. But several models in today's crop of midsizers have it all: the latest in high-tech gadgets, features and equipment that you could only get in a luxury car just a few short years ago. But which ones are the best? Our latest list helps you find out, as we've rounded up seven of our favorite midsize sedan models that offer all the latest technology and equipment.
Chrysler 200
Although we never thought we'd put the Chrysler 200 on a list of high-tech sedans, the latest model has us doing a complete about-face. The 200 has been recently redesigned to offer a new interior, new styling and, most importantly, totally new features. Available technology includes an impressive 8.4-inch touchscreen with Chrysler's excellent Uconnect infotainment system, an automated parking system and high-tech safety gadgets such as forward-collision warning with automatic braking, lane-keep assist and adaptive cruise control. There's even newly available all-wheel drive. Expect to pay around $23,000 for a base-level 200 or somewhere in the low- to mid-$30,000 range for one with all the trimmings.
Ford Fusion
The Ford Fusion goes above and beyond the usual list of today's top family sedans when it comes to gadgets and features. Oh, sure, it offers all of today's best tech equipment, including a remote starter, automatic forward-collision braking, adaptive cruise control and lane-keep assist. But the Fusion also offers some features no other rivals have: an optional hybrid powertrain, an optional plug-in hybrid powertrain and optional all-wheel drive. Whether you're looking for a family-friendly year-rounder, a fuel-efficient hybrid car or a luxurious midsize sedan, the Fusion has it all. Prices start around $23,000 for a base-level Fusion, while top-level models and the Fusion Hybrid can easily crest $30,000 with options and destination.
Honda Accord
The Honda Accord is one of our favorite all-around family sedans -- especially when it comes to technology. Yes, you can get a basic model for around $23,000 with shipping, but for drivers who want all the gadgets, the Accord offers them: everything from a dual-screen infotainment system to LED headlights, automatic high beams, heated rear seats, a voice-activated navigation system and even a camera that monitors your blind spot for you. There's also a hybrid and a plug-in hybrid version for drivers looking to save money at the pump and help the environment. And while a well-equipped Accord can easily top $35,000 with shipping, we suspect drivers who want all the toys will settle for nothing less.
Hyundai Sonata
Just a few short years ago, the Hyundai Sonata was merely a bit player in the competitive midsize-sedan segment. Today, the Sonata is one of the stars, offering a roomy interior, a notoriously long warranty and a truly amazing array of gadgets. Such features include an available 8-in touchscreen, ventilated front seats, a panoramic sunroof, rear parking sensors, forward-collision warning and an adaptive cruise control system with full start and stop technology. A new hybrid model is also on the way, while the automaker already offers a competitive Eco version for shoppers looking to conserve fuel on a tighter budget. If you're interested in the latest Sonata, expect to pay around $22,000 for a base-level model or somewhere in the low- to mid-$30,000 range for a well-equipped Limited version.
Find a Hyundai Sonata for sale
Mazda6
The Mazda6 is one of the best values in the midsize-sedan segment -- especially if you enjoy driving. We say that because the Mazda6 offers a wide range of high-end tech features such as adaptive cruise control, lane-departure warning, a blind spot monitoring system and a regenerative braking system -- all for a reasonable price of just over $30,000 with shipping. But the sedan also touts an excellent suspension setup, sporty steering feel and spry cornering abilities, perfect for drivers interested in a midsize sedan that combines a lot of equipment with a sporty, fun-to-drive demeanor.
Subaru Legacy
When it comes to a value-packed, technologically advanced midsize sedan, few models offer exactly what you can get in the Subaru Legacy. That's primarily due to the Legacy's excellent EyeSight safety suite, which is optional on most models for just $1,195 -- a figure that includes rear cross-traffic alert, a blind spot monitoring system, lane-keep assist, pre-collision braking, adaptive cruise control and lane-departure warning. But the Legacy isn't only about safety: It also offers a modern infotainment system and high-end features such as keyless ignition, heated rear seats and a 12-speaker sound system. Prices start around $22,700 for a base-level Legacy, while well-equipped upscale models can crest $30,000 with shipping and options.
Toyota Camry
Although the Toyota Camry has hardly been on the forefront of modern midsize sedans when it comes to technology, that's all changed for the latest model year. The recently updated Camry now has all the gadgets to hang with its closest rivals, including a fuel-efficient hybrid model that gets up to 43 miles per gallon in the city and 39 mpg on the highway. The Camry also touts high-end options such as wireless cellphone charging, a voice-activated navigation system, adaptive cruise control, a pre-collision warning system with automatic braking and Toyota's advanced Entune infotainment system, which you can use to perform a wide variety of functions, including booking movie tickets and making restaurant reservations. Best of all, even the most luxurious Camry on the market hovers around $35,000 with shipping -- an affordable figure when you consider how much equipment it includes.