Top Cars
7 New Cars for Your Technophile Dad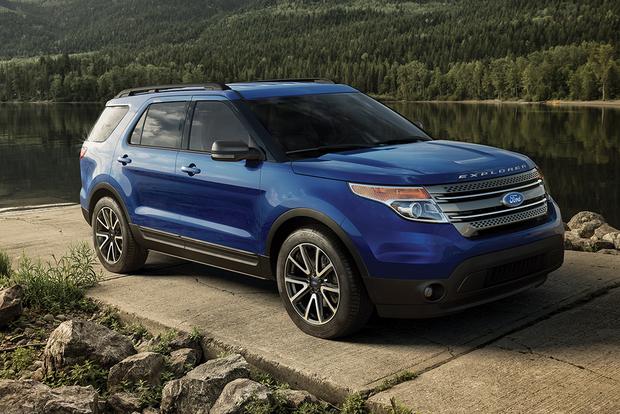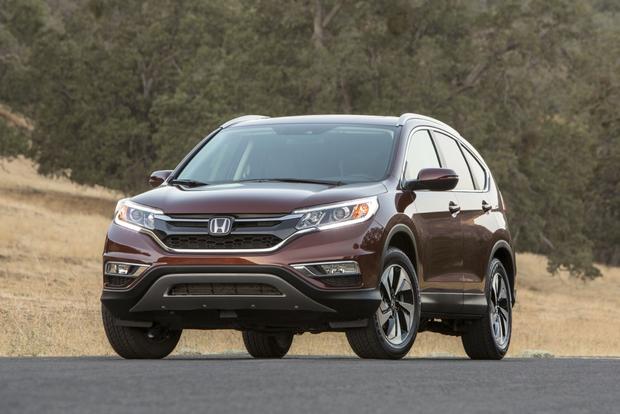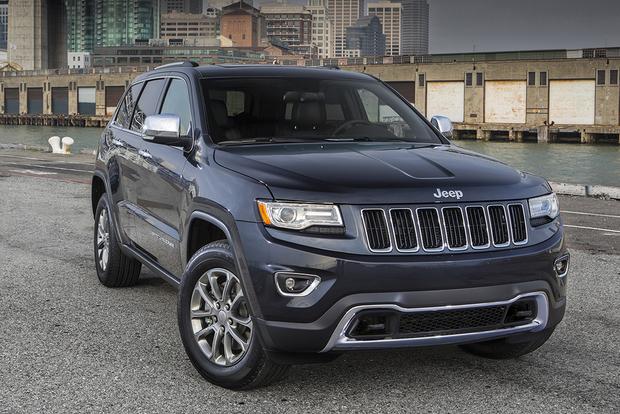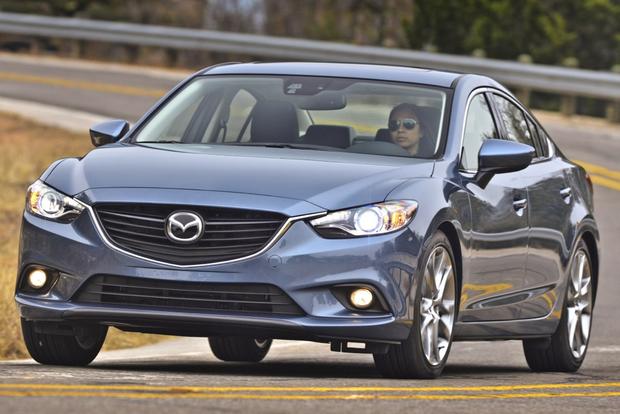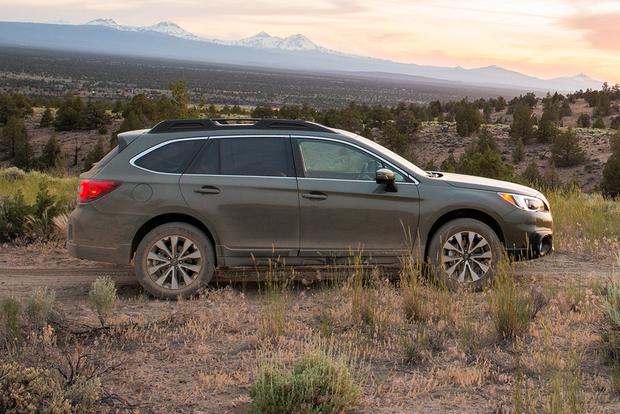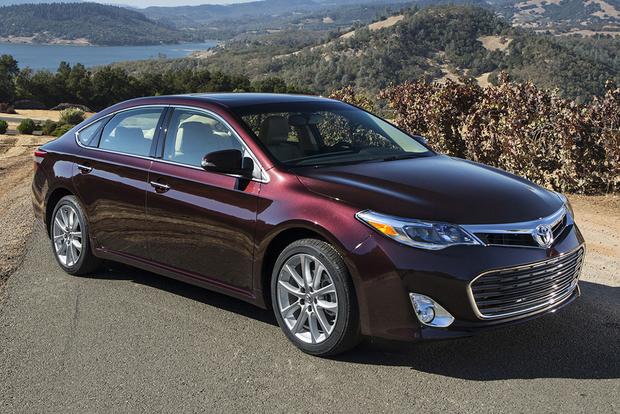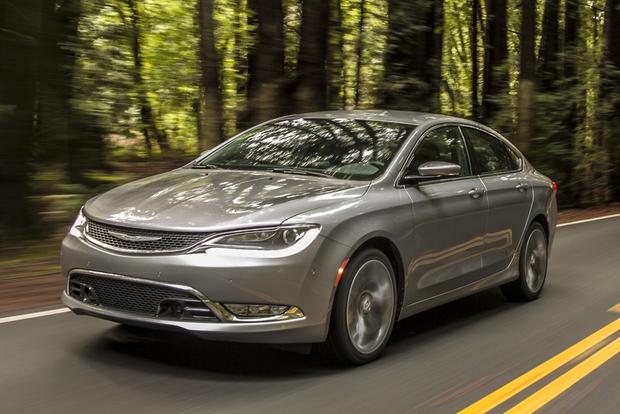 If your gadget-loving father is driving an outdated car, he would probably love a new model with all the latest bells and whistles. So we've rounded up seven of the latest new cars and SUVs that feature a wide range of modern technology -- and we've made sure they're not just gadget-friendly but family-friendly, too. If Dad's looking for a new car this Father's Day, we suspect that he'd be very happy with any of the models on our list.
Chrysler 200
Although you might find it hard to believe if your experience with the Chrysler 200 was limited to past models, the latest version is probably the most high-tech midsize sedan on the market. One obvious reason is its excellent Uconnect infotainment system, which is so clear, simple and easy to use that it's probably the best infotainment system around. The 200 also boasts a lot of other available high-tech gadgets, including an automated parallel-parking system, a lane-keep assist system, adaptive cruise control, automatic wipers and more. A base-level 200 starts around $23,000 with shipping, though Dad will have to spend a little more if he wants all those gadgets.
Ford Explorer
It's hard to talk about gadget-packed family cars without mentioning the Ford Explorer. We'll start with the "family" bit first: The Explorer offers standard 3-row seating, excellent crash-test ratings and a 290-horsepower 3.5-liter V6 that's muscular enough for virtually every situation. But the Explorer is more than just a family car: It's also a technophile's dream. Of course, there's Ford's ever-improving MyFord Touch infotainment system with available navigation and smartphone-app capabilities. But the Explorer also offers other high-tech features such as keyless ignition and entry, adaptive cruise control, power adjustable pedals, rear cross-traffic alert and even inflatable seat belts. The only drawback: The Explorer starts around $32,000 with shipping, so Dad may have to spend over $40,000 for all of those gadgets. But he can always consider a certified pre-owned model, which offers a 12-month bumper-to-bumper warranty and 7 years of powertrain coverage from the original sale date.
Honda CR-V
Although early CR-V models could hardly be considered family cars due to their small size, that's changing. The latest CR-V offers a surprisingly spacious interior, along with robust build quality and a lot of family-friendly safety features. And gadget-obsessed dads will appreciate the latest model, as it offers a lot of tech toys, including Honda's excellent LaneWatch camera, which makes blind spots a thing of the past. The CR-V also comes with a standard backup camera and optional features such as adaptive cruise control and an automatic braking system. If Dad's interested, CR-V pricing now starts around $24,000 -- though a well-equipped model with all the toys can easily top $30,000 with shipping.
Jeep Grand Cherokee
If you've had a lot of experience with older Jeep Grand Cherokee models, you probably wouldn't typically associate the Grand Cherokee with high technology and futuristic gadgets. But the new model offers exactly that, touting some truly advanced features. A Blu-ray-capable rear-seat entertainment system, a forward-collision warning system with automatic braking, adaptive cruise control and rear cross-traffic alert are among its many toys. But it isn't just those features, which you can find on a lot of new cars, that earn the Grand Cherokee a spot on our list: Dad will also love the car's Uconnect infotainment system, which is so well designed that we think it's the best infotainment setup in the business. If this sounds like something Dad might want, expect to pay around $31,000 with shipping for a base model -- and well over $40,000 for a well-equipped luxury version.
Find a Jeep Grand Cherokee for sale
Mazda6
The Mazda6 is one of our favorite midsize sedans for a wide variety of reasons. We think Dad will like the styling, which is almost coupelike due to its sleek, stylish attractiveness. We also think Dad will like the handling and cornering, which is better than most other midsize sedans. But if Dad loves gadgets, he'll especially like the Mazda6 for its wide array of available features, including the latest safety equipment, adaptive cruise control, adaptive bi-xenon headlights, automatic high beams and even the fuel-saving i-ELOOP energy-capturing system. Thankfully, the clunky navigation and infotainment system has recently received a needed makeover, and it now matches the look and feel of the distinctly modern Mazda3's system, including a cool standout monitor. Expect to pay around $22,000 for a base model -- though adding all the latest gadgets can bring prices well above $30,000.
Subaru Outback
The Subaru Outback is part SUV and part car, but with its latest redesign, it's all high-tech gadgets and features. Dad will love the new infotainment system, which is easy to use and clearly laid out -- a huge improvement over last year's system. Dad will also love options such as a power lift gate and keyless entry and ignition, along with standard features such as a backup camera and a 6.2-inch touchscreen with smartphone integration. But the Outback's best feature is its optional EyeSight safety suite, which is well priced and includes a blind spot monitoring system, rear cross-traffic alert, adaptive cruise control and a forward-collision warning system with one of the best automatic braking features on the market. If you're a high-tech dad, you just got excited, and you'll be even happier when you learn that the Outback starts at a highly reasonable $25,800 with shipping. For an even lower price but with much of the same impressive tech, Dad might want to give the Subaru Legacy a look, too.
Find a Subaru Outback for sale
Toyota Avalon
Although most dads make do with midsize sedans, stepping up to a full-size model isn't a bad idea -- especially if it's the high-tech Toyota Avalon. Featuring plenty of interior space and more cargo room than a Camry or Accord, the Avalon is a good family car. But it's also a good option for technophile dads, as it boasts some cutting-edge options such as a wireless charging system, automatic high-beam control, adaptive cruise control and an easy-to-use infotainment system with one of the most advanced app suites on the market. Does that sound like something Dad might want? The Avalon starts at a reasonable $32,500 with shipping and goes up from there.