Top Cars
7 of Today's Safest Cars (According to the IIHS)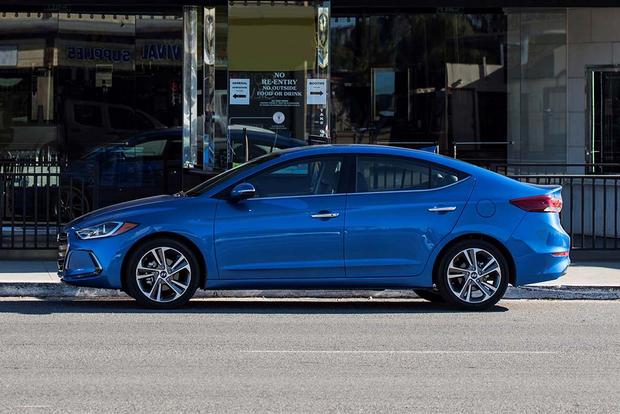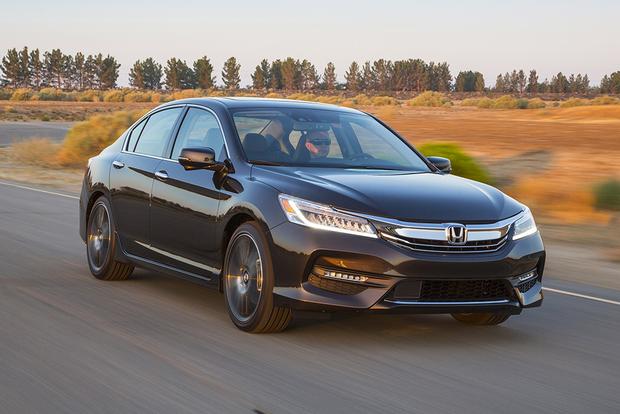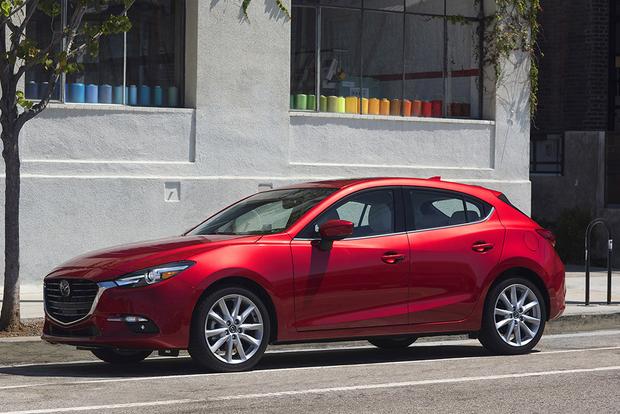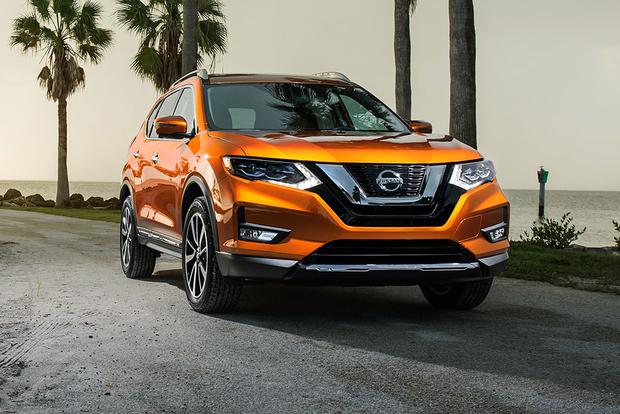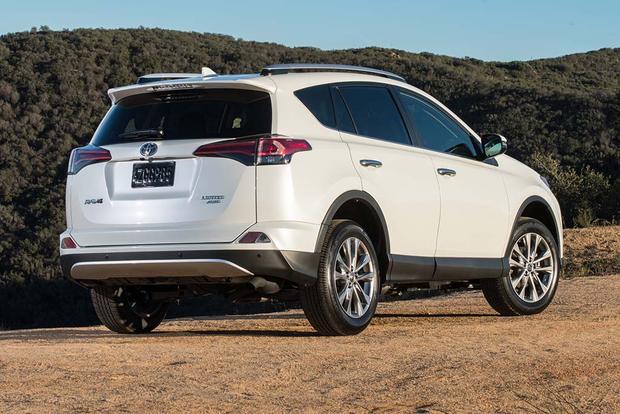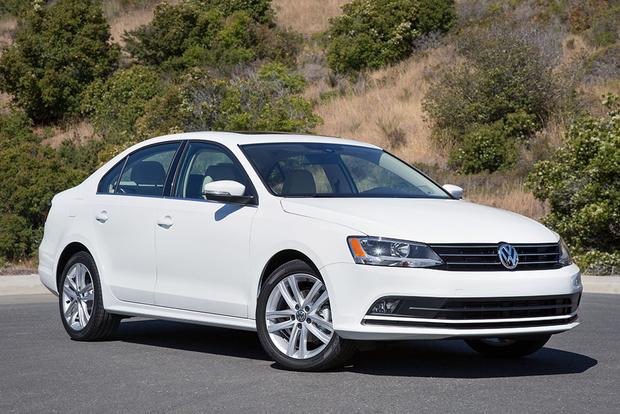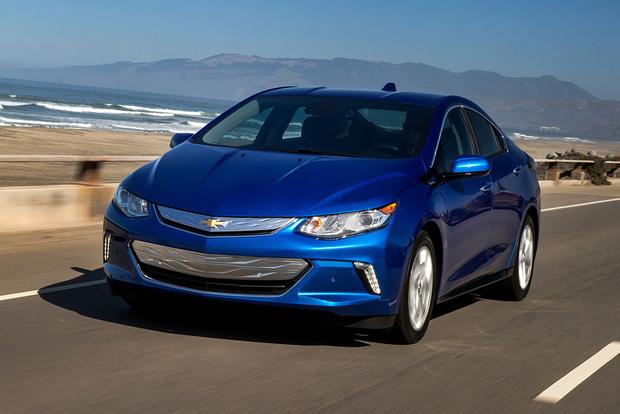 If you're into car safety, you've come to the right place. That's because we've rounded up seven affordable new models that earned the highest-possible accolade of Top Safety Pick+ from the Insurance Institute of Highway Safety (IIHS), a nonprofit group funded by insurance companies. And while this list doesn't include every one of the safest cars on the market today, each of these models (when equipped with certain features or options) clearly offers excellent crash protection and avoidance capabilities -- and successful performance in the IIHS's long list of crash tests and assessments.
Chevrolet Volt
The Chevrolet Volt is a plug-in hybrid hatchback that offers excellent gas mileage -- in part thanks to a fully electric range that lasts 53 miles before the range-extending engine kicks in. After strong performance in IIHS tests, the Volt earned the IIHS's Top Safety Pick+ rating -- but only when equipped with its optional Driver Confidence 2 package, which adds automatic braking and lane-keep assist. While the Volt starts around $34,200, those features will take it closer to $39,000 -- but that's before federal (and local) income tax credits, which could drive down its total cost.
Find a Chevrolet Volt for sale
Honda Accord Sedan
The Honda Accord is, of course, one of the most popular cars on the market. Although it's offered as a midsize sedan or a midsize coupe, the IIHS's Top Safety Pick+ rating applies only to the Accord sedan, while coupe models make do with a still-strong Top Safety Pick score. The rating also only applies to models equipped with the brand's Honda Sensing package, which adds automatic forward-collision braking and more. Fortunately, that package is available for a mere $1,000 extra on every single Accord model -- from the base-level LX ($24,200) on up -- which makes it an excellent deal.
Hyundai Elantra Sedan
The Hyundai Elantra is an excellent compact sedan that was recently redesigned to offer a long list of new, cutting-edge convenience features -- and safety equipment. That safety equipment helped the Elantra earn its coveted Top Safety Pick+ rating, though the IIHS is careful to say that rating only applies to pricey Elantra Limited models with the brand's Ultimate package -- one that includes forward collision warning, automatic braking and lane-keep assist. While an Elantra with that package starts at $28,300 with shipping (a big jump over the car's base MSRP of $18,200), you'll have one of the best-equipped compact cars on the market.
Find a Hyundai Elantra for sale
Mazda3
The Mazda3 is an excellent compact car that offers a sportier driving experience than most rivals -- along with a choice between sedan and hatchback body styles, both of which earned a spot on the IIHS's Top Safety Pick+ list. Unfortunately, like other models on this list, drivers will have to spend a little extra for the Mazda3 models most recommended by the IIHS. That's because the firm notes that the Mazda3 only earns its Top Safety Pick+ score when equipped with automatic forward-collision braking and automatic high beams -- features that drive the price up to more than $28,000.
Nissan Rogue
The Nissan Rogue is a compact crossover that stands out from rivals with available 3-row seating. It also touts affordable pricing and excellent fuel economy, along with a long list of safety features -- items that help solidify its IIHS Top Safety Pick+ rating, which only applies to models with forward-collision warning and automatic braking. To get those features, you'll have to spring for the Rogue SL, which starts around $31,000 with shipping, and add the Premium and Platinum packages, bringing your total to around $33,700, including destination.
Toyota RAV4
The Toyota RAV4 is a compact crossover with a fuel-efficient 4-cylinder engine and affordable pricing -- pricing that's especially affordable when you consider the fact that the RAV4 comes standard with a long list of safety features that are optional on virtually all rivals. Those features include forward-collision warning with automatic braking, automatic high beams and lane-keep assist -- and yes, they're standard on every RAV4, which makes it one of the safest cars in its segment. Not standard, however, are LED headlights -- a feature the IIHS insists are an important component of the RAV4's Top Safety Pick+ rating. Opt for them and you'll have to go with a RAV4 Limited, which starts at $32,800.
Volkswagen Jetta
The Volkswagen Jetta is a popular compact sedan with a surprisingly roomy interior and affordable base pricing. While most Volkswagen models made do with a mere Top Safety Pick rating, the Jetta earned a Top Safety Pick+ score when equipped with Volkswagen's forward-collision warning system with automatic braking -- a feature that's standard on the Jetta SEL. That means you can get a Top Safety Pick+ Jetta for around $26,000, which makes it more affordable than most rival compact cars on this list.