Top Cars
7 Plug-In Hybrids and Electric Vehicles That Are Fun to Drive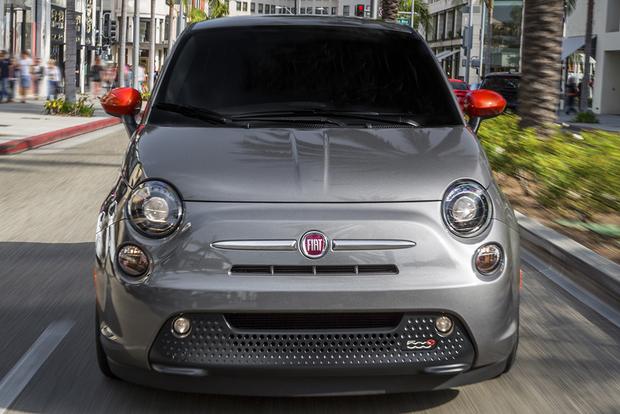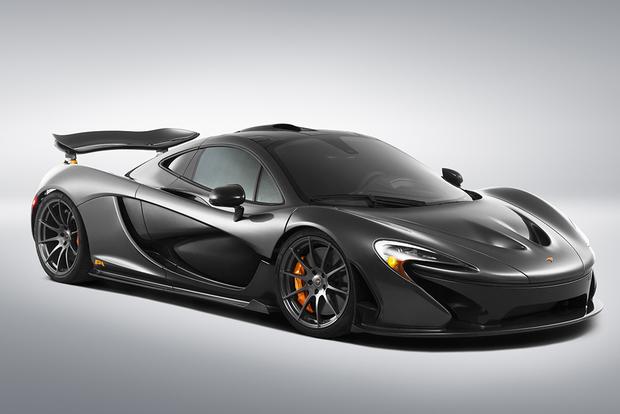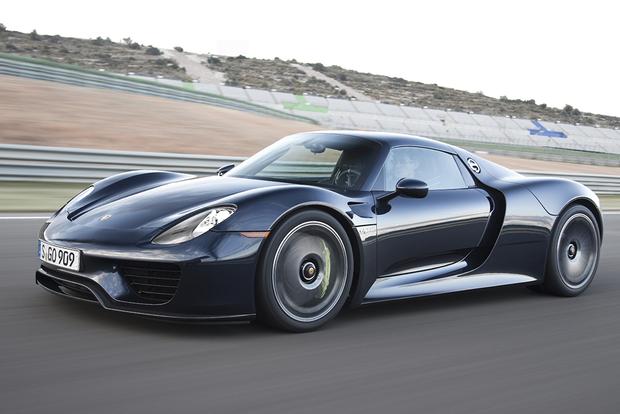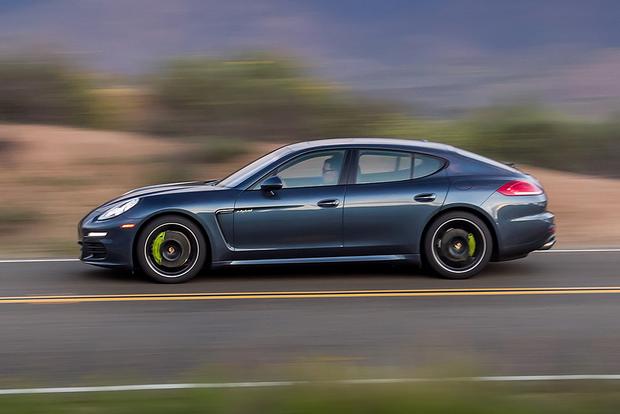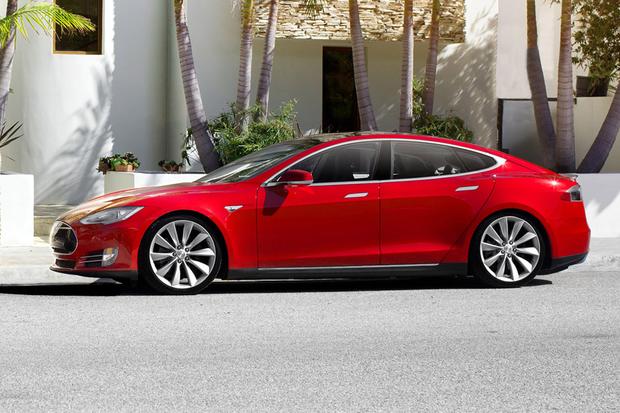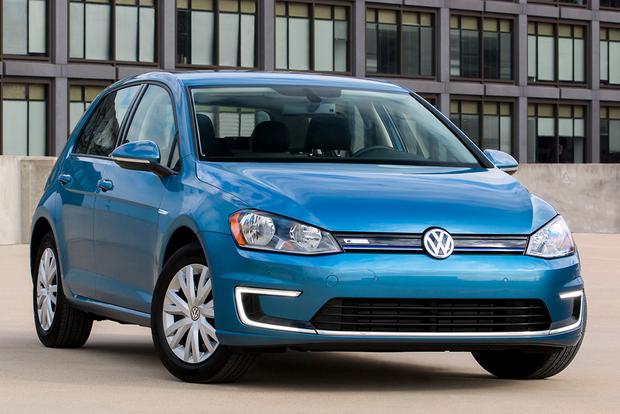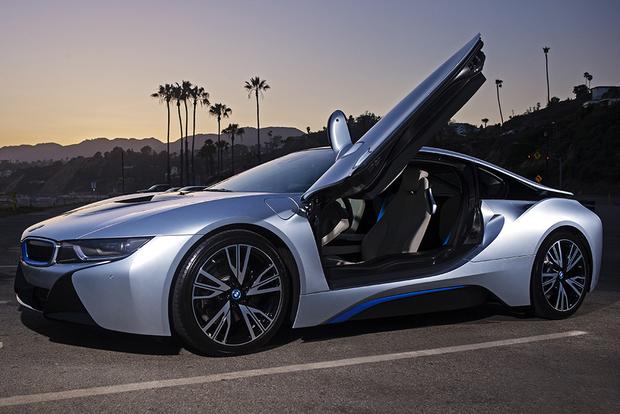 If you're interested in buying a plug-in hybrid or an electric vehicle (EV), you might think that you'll be saddled with a dull driving experience or a slow car that's more focused on conserving battery power than on offering an enjoyable, exciting ride. And while that's true for some electric vehicles, it's not the case for all of them. To prove our point, we've listed seven new plug-in hybrids and EVs that are fun to drive, and we've made sure to include a wide range of new models that can fit just about every EV shopper's budget.
BMW i8
Few cars turn more heads than the BMW i8, which is a plug-in hybrid sports car that went on sale very recently. Designed for a far more exciting driving experience than BMW's smaller i3 hatchback, the i8 boasts futuristic, low-slung styling, an impressive interior, standard all-wheel drive and a hybrid gasoline and electric powerplant that combines for 357 horsepower and 420 lb-ft of torque. The i8 can also travel around 15 miles on electric power alone, and it can be fully recharged in about 2 hours using BMW's home charger. The only drawback is, as you might expect, pricing: The i8 starts around $137,000, and that's only if it's your turn on the car's long waiting list.
FIAT 500e
The all-electric version of FIAT's subcompact 500 offers everything you want in a hot hatch. There's bold, eye-catching styling, a unique interior, sharp handling and surprisingly strong acceleration thanks to an acceptable 111 hp (10 more horses than the gas-powered model) and a bulky 147 lb-ft of torque. But the 500e isn't your typical hot hatch; it's a fully electric car, capable of more than 80 miles of range and a full recharge in around 6 hours. Pricing is reasonable, too, since the 500e starts under $33,000 before rebates and incentives. Perhaps its only problem is availability: The 500e is sold only in California and Oregon, leaving the rest of us unable to buy the EV.
McLaren P1
The McLaren P1 is one of the most iconic supercars in a decade, and it also happens to be a plug-in hybrid. But don't let that fool you into thinking that the P1 pulls its punches when it comes to performance. The P1's hybrid drivetrain makes over 900 hp, propels the car to 60 miles per hour in under 3 seconds and helps it reach a top speed of nearly 220 mph. We're also impressed with the P1's look, which goes far beyond that of a traditional hatchback. Instead, it looks like the futuristic supercar that it is, boasting a wide stance and especially low-slung styling. Unfortunately for us mere mortals, the P1's $1.15 million price tag is largely unreachable. We'll just have to take comfort in knowing that a few hundred units are out there somewhere.
Porsche 918 Spyder
The 918 Spyder is Porsche's answer to the McLaren P1, and it's a very impressive response. Between its electric motors and a gasoline-powered 4.6-liter V8, the 918 Spyder makes a muscular 887 hp, which is awesome for a fuel-sipping plug-in hybrid. It also hits 60 mph in less than 3 seconds and eventually reaches a top speed of around 210 mph. But before you think that the 918 is all performance and no plug-in, consider that this wildly powerful muscular supercar can travel up to 12 miles without burning a single drop of gasoline. Of course, the combination of high performance and fuel efficiency doesn't come cheap: The 918 Spyder starts at an eye-popping $850,000 with shipping.
Find a Porsche 918 Spyder for sale
Porsche Panamera S E-Hybrid
Yes, that's right, there's a plug-in hybrid version of Porsche's sporty Panamera luxury sedan, and it drives every bit as well as the original. While we still have trouble getting past the Panamera's styling, there's no denying that the hybrid version's 416 hp and 5-second 0-60 figures are impressive. We're also impressed by a top speed of nearly 170 mph and a purely electric range of around 20 miles before the backup gasoline-powered V6 kicks in. Our only gripe? Getting the electric model means missing out on Porsche's excellent dual-clutch PDK transmission. Oh, and there's the price tag: It costs more than $97,000 after shipping.
Find a Porsche Panamera for sale
Tesla Model S
Tesla's Model S luxury sedan is possibly the most famous fun-to-drive EV on the market, and its benefits are virtually unrivaled. It offers almost 300 miles of range, which is hundreds of miles more than most other electric vehicles. It also offers reasonably quick recharge times of just a few hours with a 240-volt outlet, or even less if you use one of the brand's quick chargers. But the Tesla's impressive capabilities don't stop there. It handles like the best modern luxury sedans on the market, accelerates like a sports car and touts an enormous center display screen that gives the car's entire interior a futuristic look. Pricing is also fairly reasonable for a luxury sedan: The Model S starts just over $70,000 with shipping.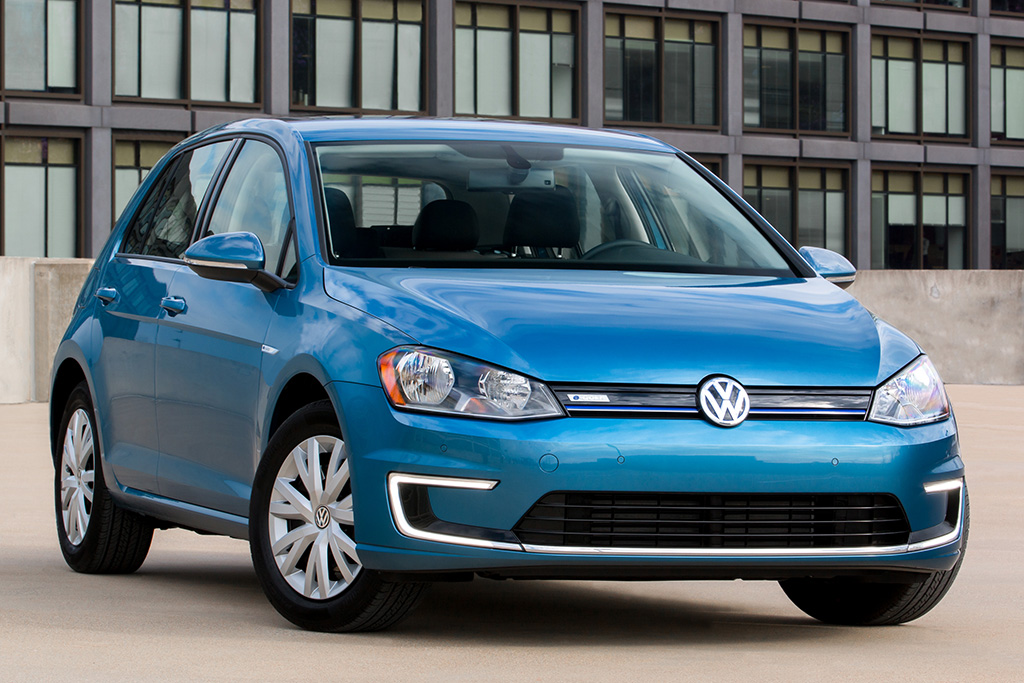 Volkswagen e-Golf
Volkswagen's fully electric e-Golf is only on sale in about 10 U.S. states, primarily limited to the Northeast and the West Coast. If you're in one of those states, you're in luck, because the e-Golf is a surprisingly enjoyable electric car, largely due to its Volkswagen Golf underpinnings. Opt for an e-Golf and you'll get crisp handling, direct steering and quick acceleration. That doesn't mean sports car speeds, of course, but it's quicker than most rivals thanks to 199 lb-ft of torque that's available from the moment you put your foot to the floor. The e-Golf also touts strong numbers in the world of EVs: There's an Environmental Protection Agency-rated range of 83 miles, a recharge time of around 4 hours and reasonable pricing that starts around $34,500 with shipping.