Top Cars
7 Recently Updated New Cars That Deserve a Second Look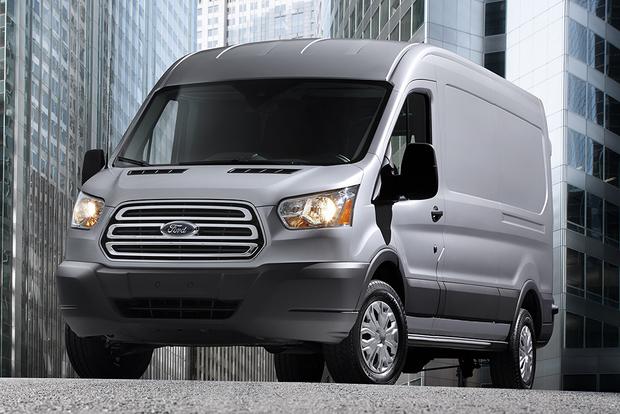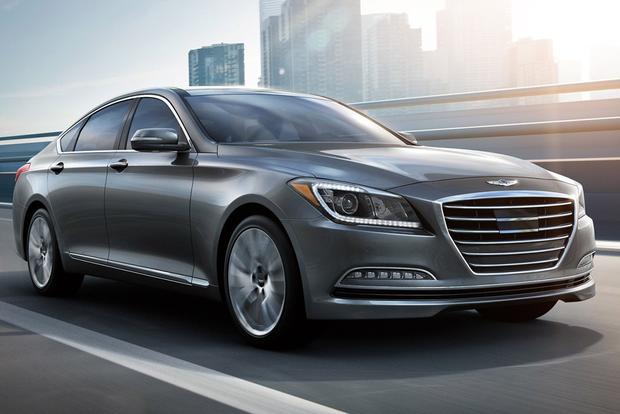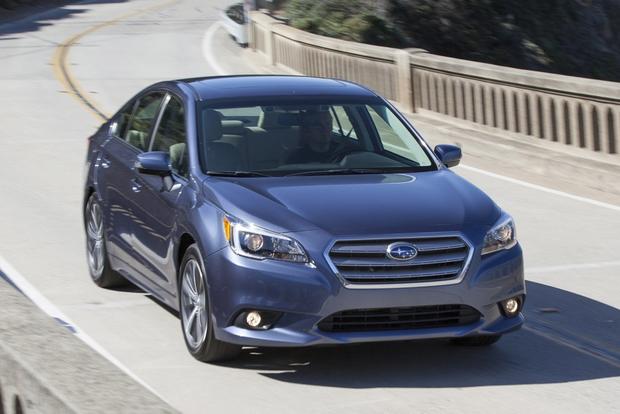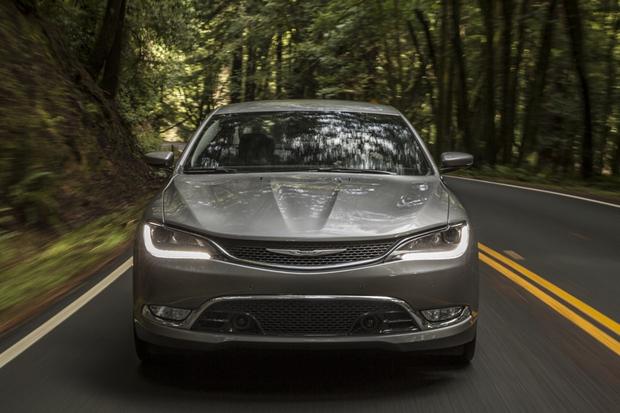 If it's been a while since you've searched for a new car, you might be inclined to just go with what you already know. But the truth is that a wide range of today's best new cars are models you may not have considered before; models that have recently earned updates that took them to the top of their segment. We've listed seven such cars that deserve a second look if you're in the market for an excellent new vehicle.
Chrysler 200
If you've spent time in the outgoing Chrysler 200, it was probably in a rental car while you were on a vacation or a business trip. And by all accounts, it wasn't very good, with a harsh ride, poor cabin materials and outdated technology. None of those flaws apply to the recently redesigned 2015 Chrysler 200, however. Offering modern styling, a futuristic cabin and a long list of high-tech features, the latest 200 is now one of our favorite new midsize sedans. It also boasts available all-wheel drive, which is unusual among its predecessors. The best part? Prices start at a reasonable $23,000 with shipping, while well-equipped models are still under $30,000.
Ford Transit
The world of the cargo van is finally changing -- and if you're someone who spends time buying these vans for a fleet or driving them for your job, you probably couldn't be happier. Gone is the uncomfortable, outdated, sloppy Ford E-Series, replaced instead by the all-new Transit -- a more practical, more maneuverable, more attractive new model. The Transit also boasts a wider range of body styles, configurations and engine options, including a fuel-efficient 3.2-liter turbodiesel 5-cylinder. It's certainly good enough to warrant taking a second look at Ford's cargo van lineup -- especially considering the Transit's affordable base price of around $30,500 with shipping.
Hyundai Genesis
Although we've always liked the Hyundai Genesis, the outgoing Genesis sedan was starting to get outdated -- especially compared to its rivals, which offered a lot more technology than the once-value-packed Hyundai. Enter the all-new Genesis, which is back with a vengeance. Starting from around $39,000 with shipping, it boasts a new look, a new interior and totally new features like lane-keep assist, a 17-speaker stereo system, automatic forward-collision braking and more. Drivers also get to choose between a 311-horsepower 3.8-liter V6 and a monstrous 420-hp 5.0-liter V8, which is among the most enjoyable powertrains in its class.
Find a Hyundai Genesis for sale
Kia Sedona
In previous years, the Kia Sedona minivan was primarily aimed at budget-minded shoppers who weren't interested in the latest safety equipment or high-tech gadgets. These days, the Sedona still boasts impressive budget-friendly pricing, but the recently redesigned 2015 model touts a long list of family-friendly features and minivan benefits, like a surround-view camera system, adaptive cruise control, a forward-collision alert system and a rear-seat entertainment system. Although it's hard to believe it looking back at the old model, we now think the Kia Sedona is a strong rival to the Honda Odyssey and Toyota Sienna -- and it starts at a reasonable $27,300 with shipping.
Mazda MX-5 Miata
Although we never really had a problem with the outgoing Mazda MX-5 Miata, it had certainly become outdated: the small roadster came out for the 2006 model year, which means it's now almost a decade old. And it looked it inside and out, with a tired design and a simple center stack that seemingly hailed from a different era. Enter the all-new 2016 MX-5 Miata, which rights all the old model's wrongs. It boasts an impressive new look, excellent performance, tremendous handling, vastly improved technology and even a weight loss compared to its predecessor -- a rarity in today's world of ever-expanding cars. Fortunately, pricing remains reasonable, as the new MX-5 Miata starts around $26,000 with shipping.
Find a Mazda MX-5 Miata for sale
Mercedes-Benz C-Class
In years past, we've felt Mercedes-Benz C-Class models were hardly class-leading, with average interiors and mediocre driving dynamics. But that's completely changed for 2015, as the latest C-Class offers it all: the latest technology, excellent fuel economy, impressive powertrains, sporty driving dynamics, optional all-wheel drive and a wide range of futuristic safety features, all with a starting price of less than $40,000. The new C-Class is so good that we think it deserves a place on even the most die-hard BMW fan's shopping list.
Find a Mercedes-Benz C-Class for sale
Subaru Legacy
Despite Subaru's best efforts, the brand's midsize Legacy sedan has never quite managed to be even a blip on the radar of a segment whose power players include the Toyota Camry, Honda Accord, Ford Fusion and Hyundai Sonata. But that's no longer the case. The latest Legacy is redesigned for 2015 and is just as good as all of its rivals in every way, boasting a highly fuel-efficient 4-cylinder, a muscular 6-cylinder and an amazing array of the latest safety features for the best price in the class. Starting around $22,500, it also offers highly competitive pricing compared to most rivals, despite boasting the year-round benefit of standard all-wheel drive. If you're looking at new cars and you're interested in a new midsize sedan, we think the Legacy is definitely worth a look.