Top Cars
7 Reliable Used Sports Cars for Under $40,000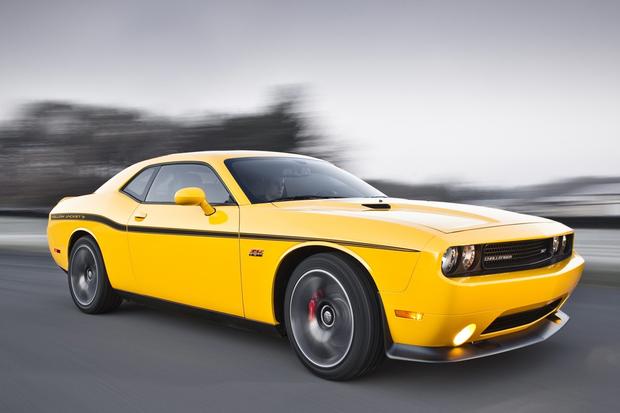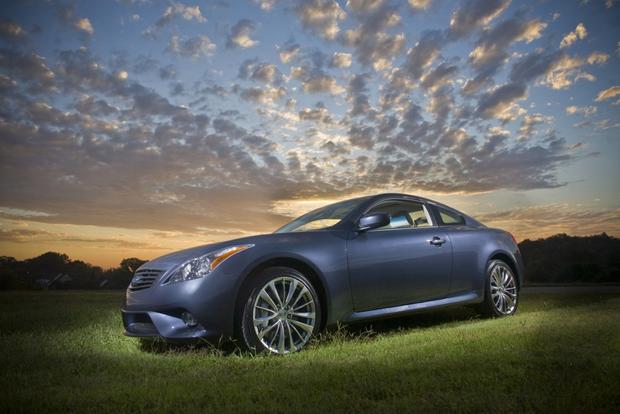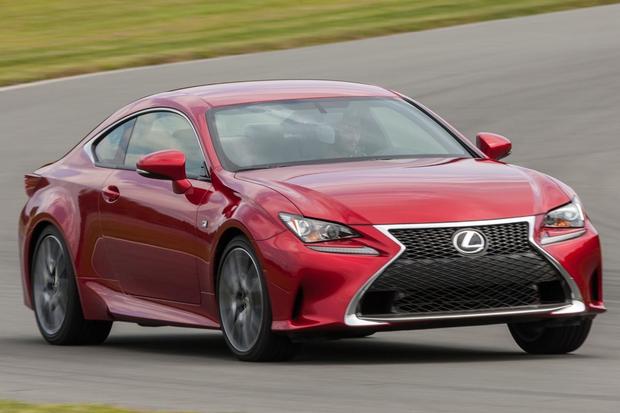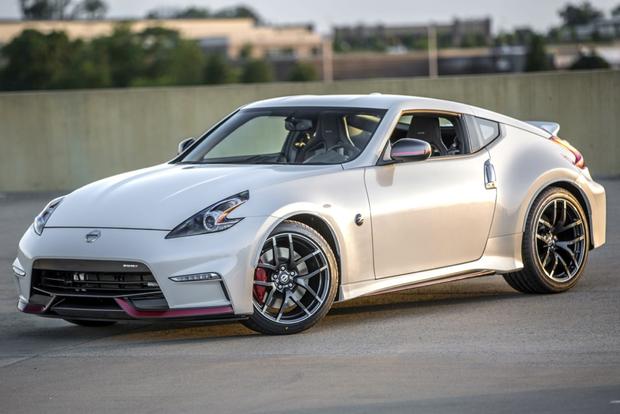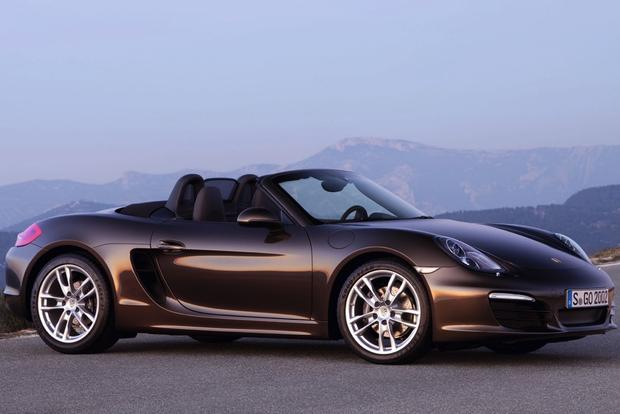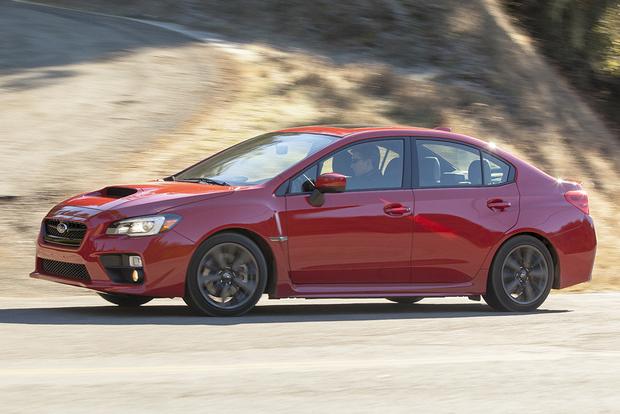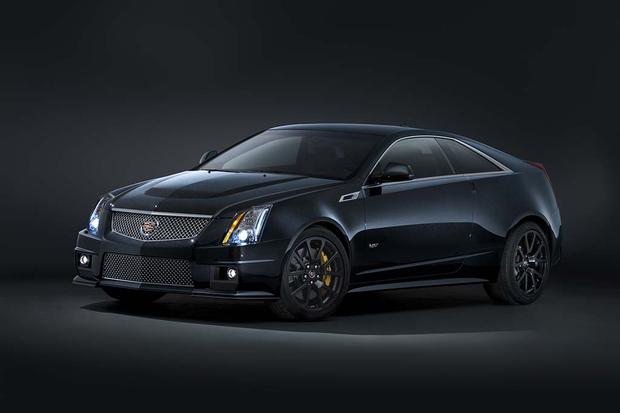 If you're interested in buying a sports car, you've probably realized that most modern sports-car models are expensive to buy and expensive to own. Initial prices are high, and maintenance and repairs can make things even pricier as time goes on. Fortunately, our latest list is here to help: We've listed seven used sports cars that offer impressive reliability, which means they won't be expensive to own. Better yet, they won't be expensive to buy, as each model on our list is easy to find for around $40,000 or less.
2011-2012 Cadillac CTS-V Coupe
The 2011-2012 Cadillac CTS-V Coupe is one of the most enjoyable sports cars on the market -- under $40,000 or not. It just so happens that there are currently around 70 different examples listed for sale around the country on Autotrader with an asking price of around $40,000 or less, which also makes the high-performance coupe relatively affordable. So what's so good about the CTS-V? In addition to a reliable drivetrain and available General Motors certified pre-owned warranty, the CTS-V coupe offers a wild 556-horsepower supercharged V8 that makes it one of the fastest luxury cars around.
2008-2015 Dodge Challenger V8
The 2008-2015 Dodge Challenger is a boldly styled high-performance muscle car that offers some amazing performance -- especially with its plethora of V8 engine options, which range in power from around 350 hp to an amazing 707 hp. The Challenger also offers reasonably strong reliability, as it won J.D. Power's Initial Quality Study award for its segment. Best of all, a $40,000 budget can buy you a wide range of Challenger models: There are more than 3,000 different V8-powered examples listed on Autotrader for around $40,000 or less, including several high-performance SRT models and exciting special editions.
Find a Dodge Challenger for sale
2008-2015 Infiniti G37 and Q60
The Infiniti G37 (later renamed Q60) is a excellent choice for car shoppers interested in a sporty new car that won't break the bank. With more than 2,300 different examples on Autotrader for around $40,000 or less, it's also a great choice for car shoppers with diverse tastes, as you should also have no trouble finding exactly what you want -- whether it's a convertible or a coupe, manual or automatic, well-equipped or basic. The best part: You'll get an ultra-reliable car with one of Infiniti's best-ever engines, an award-winning 330-hp 3.7-liter V6.
2015 Lexus RC
The Lexus RC is a handsome, sporty new coupe that just came out for the 2015 model year. Although prices start around $40,000, it's difficult to find one for sale in that range -- even on the used market, as there are only seven examples listed on Autotrader for under $40,000 or less. However, this will change in the coming weeks and months as the RC ages and becomes more common on the used market. What won't change is the coupe's reliability, as the coupe's Lexus heritage assures that it will likely run reliably and be affordable for years to come.
2009-2015 Nissan 370Z
The Nissan 370Z is a high-performance, 2-seat coupe or convertible that comes standard with rear-wheel drive. Featuring an impressive 330-hp 3.7-liter V6 that's known for its durability and reliability, the 370Z offers tight sports-car handling and excellent acceleration. Best of all, the 370Z is affordable: Our $40,000 budget will allow you to choose between nearly 1,400 different 2009-2015 370Z models currently listed across the country on Autotrader.
2013-2014 Porsche Boxster
The latest Porsche Boxster -- dubbed the 981 model by enthusiasts -- is known for excellent reliability, having easily won J.D. Power's Initial Quality Study award within its segment. It's also known for affordability, as there are currently nearly 50 different 2013-2014 Boxster models listed on Autotrader for around $40,000 or less -- some of which include Porsche's excellent certified pre-owned warranty. And while the Boxster may never offer the allure of the 911, it's still an impressive car, touting an eye-catching look and amazing handling you can only get from a sporty, midengine vehicle.
Find a Porsche Boxster for sale
2015 Subaru WRX
The Subaru WRX might be a sedan -- but underneath, it's all sports car. In addition to standard all-wheel drive and a slick-shifting 6-speed manual transmission, the WRX touts a muscular 270-hp turbocharged 4-cylinder engine. For $40,000, you can probably even find an ultra-high-performance WRX STI, which touts 305 hp, 290 lb-ft of torque and improved handling thanks to a limited-slip differential. Yes, the WRX has four doors, but on your favorite back roads, you probably won't even notice. And with 655 different examples of the recently redesigned 2015 model on Autotrader for $40,000 or less, you should have no trouble finding one that fits your desires. Of course, reliability is a given with Subaru's excellent reputation for durability.