Top Cars
7 Safe Used Cars Under $15,000 for a College Student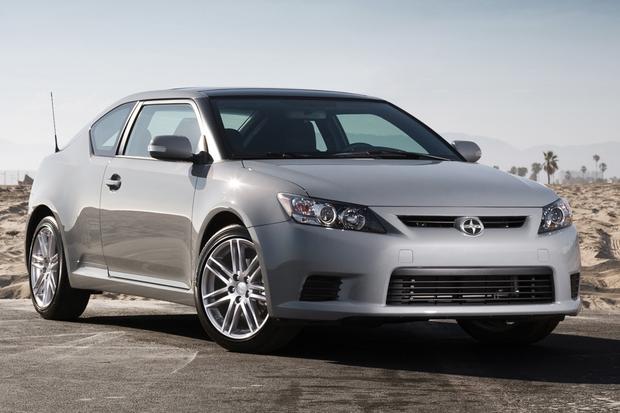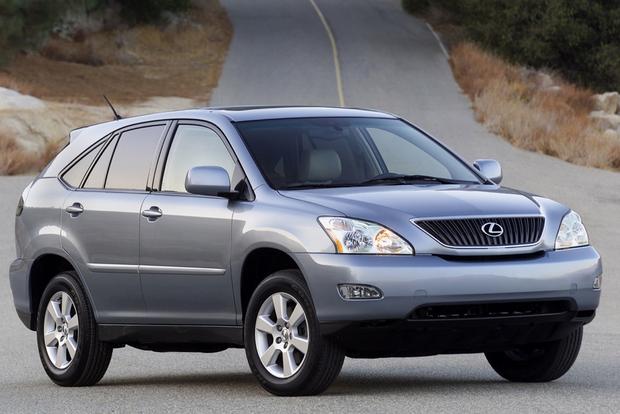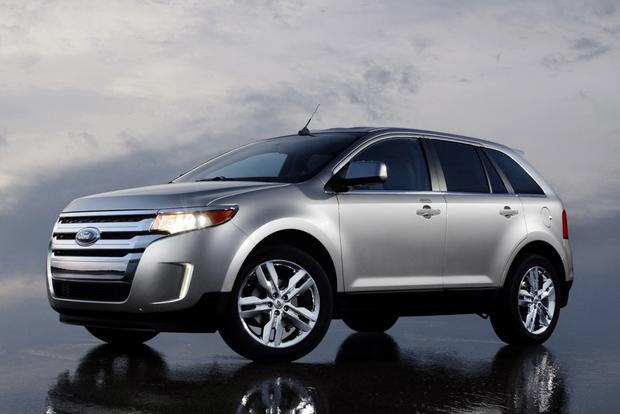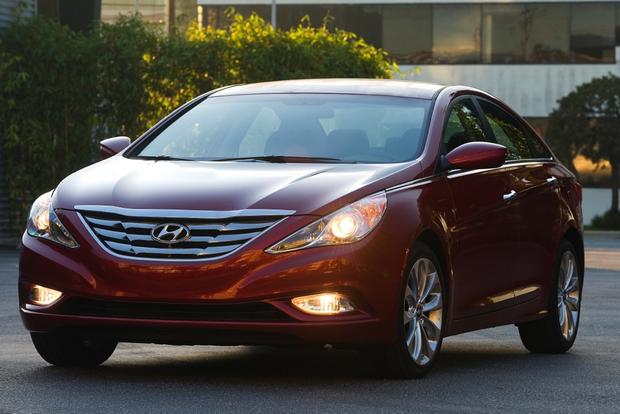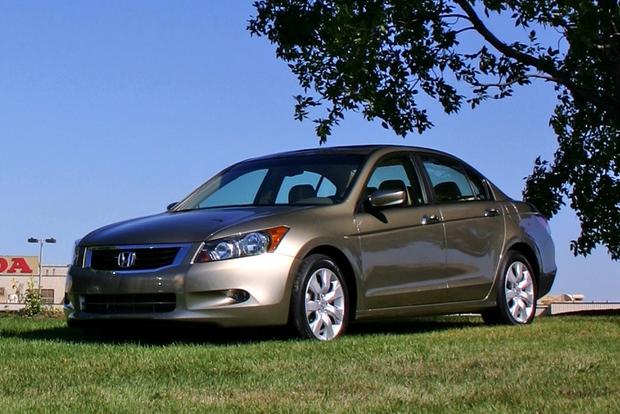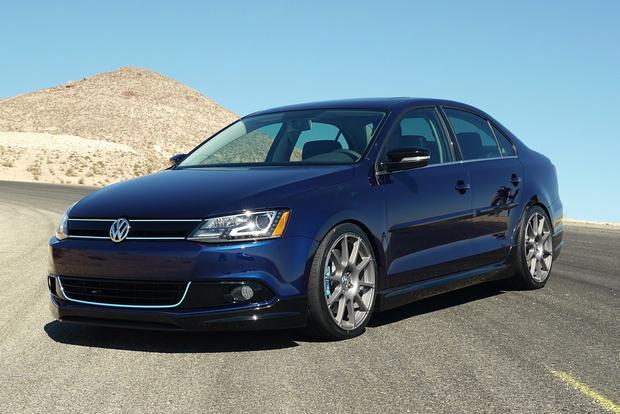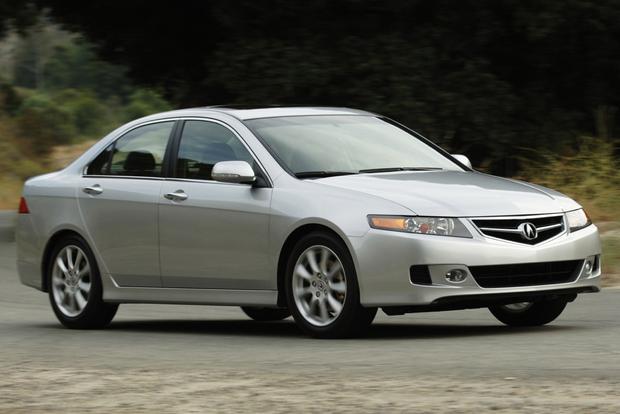 Interested in a safe used car for a college student? You're not alone. Many parents, grandparents and even students themselves ask us this same question: What's a good, safe car for a teenage or young-adult driver that won't cost a fortune to buy and own? We've spent some time thinking about it, and we've come up with a few suggestions: seven excellent used cars that offer great safety records, strong reliability and a price below $15,000.
2004-2008 Acura TSX
Acura's compact TSX is a reliable sport sedan that combines the features your kids will want with the safety items they'll need. The TSX's safety record is proven in National Highway Traffic Safety Administration (NHTSA) crash-testing, which saw the car earn 5-star ratings in driver and passenger front-impact tests, a 5-star driver rating for side-impact tests, and a 4-star rating for the passenger in side-impact. The TSX also featured a long list of equipment, including front- and rear-side airbags and side-curtain airbags. Best of all, it should be no problem finding a 2004-08 TSX for less than $15,000 -- possibly closer to $10,000 if you choose an earlier example.
2007-2010 Ford Edge
The Ford Edge is a V6-powered crossover with two rows of seats that straddles the line between compact and midsize. On sale since 2007, the first-generation 2007-2010 Edge offers undeniable safety, earning 5-star ratings in most NHTSA tests and a 4-star rating in the agency's rollover assessment -- a strong finish for a crossover. Standard safety features are also generous, with the Edge boasting side-curtain airbags, stability control and anti-lock brakes. You'll have no trouble finding an Edge for $15,000 or less, with some early models closer to $10,000, though we suggest looking for an example with the lowest possible mileage in order to maximize its potential reliability.
2008-2011 Honda Accord
If you're interested in reliability, cost effectiveness and safety, the 2008-2011 Honda Accord is an easy pick. In terms of safety, the Accord is a no-brainer, receiving excellent ratings in 2008-2010 NHTSA tests and a 5-star overall score when the agency switched to more stringent crash tests in 2011. The Accord also features standard anti-lock brakes, side-curtain airbags, front-side airbags and stability control in every model year since its 2008 redesign. The Accord is about more than just safety, though, offering exceptional reliability and a fuel-efficient base-level 4-cylinder engine capable of returning 21 miles per gallon in the city and 31 mpg on the highway.
2011-2013 Hyundai Sonata
It may seem like it's too new for a college-age driver, but newer tends to equal safer -- a fact that's certainly true with the Sonata. For proof, look no further than the car's safety ratings -- five stars overall from NHTSA -- or its list of standard safety equipment, which includes side-curtain airbags, anti-lock brakes, traction control and stability control. We're also impressed with the Sonata's frugal ownership costs, in part thanks to its base-level 2.4-liter engine that returns an impressive 24 mpg city/35 mpg hwy. Don't worry about pricing: You'll have no trouble finding a 2011 or 2012 Sonata for around $15,000 or less on AutoTrader.com.
Find a Hyundai Sonata for sale
2004-2006 Lexus RX 330
The 2004-2006 Lexus RX 330 may seem a little opulent for a first-time driver, but you'll be surprised to learn that the midsize SUV is easily available for $15,000 or less on the used-car market. You won't be surprised, however, to learn than the RX is very safe, thanks to a long list of safety items such as side airbags, head-protecting curtain airbags, knee airbags and stability control -- all included as standard equipment. The RX also earned 5-star safety ratings from NHTSA and a Best Pick score from the Insurance Institute for Highway Safety (IIHS). Of course, it also features Toyota's legendary reputation for dependability.
2011-2014 Scion tC
At first glance, the Scion tC may seem like the kind of sporty coupe that you'd want to keep your teen driver away from, but we actually think it's an excellent choice for a young driver interested in a safe new car. Safety ratings are strong: The tC earned a perfect 5-star overall score from NHTSA and managed to score a Top Safety Pick designation from IIHS. Safety features are also generous, with the tC featuring standard side-curtain airbags, knee airbags and anti-lock brakes. In spite of the tC's sporty styling, its 180-horsepower 4-cylinder is actually borrowed from the Camry, which means that the tC leans more toward reliability and fuel efficiency than high-performance driving excitement.
2011-2013 Volkswagen Jetta
The latest Jetta might not be the most exciting of used cars, with most shoppers opting for a 115-hp 4-cylinder or a 150-hp 5-cylinder engine, but it offers a few items that most college students will want: lots of space for carrying around friends, surprisingly reliable powertrain choices (especially considering Volkswagen's somewhat storied history with dependability) and an excellent safety record. The latter is apparent both from NHTSA ratings (five stars in overall crash-test scores) and standard equipment, as the Jetta comes equipped with side-curtain airbags, anti-lock brakes, and traction and stability control. The Jetta's other benefit: It should be no problem to find one for less than $15,000.