Top Cars
7 Simple Used Cars for Under $10,000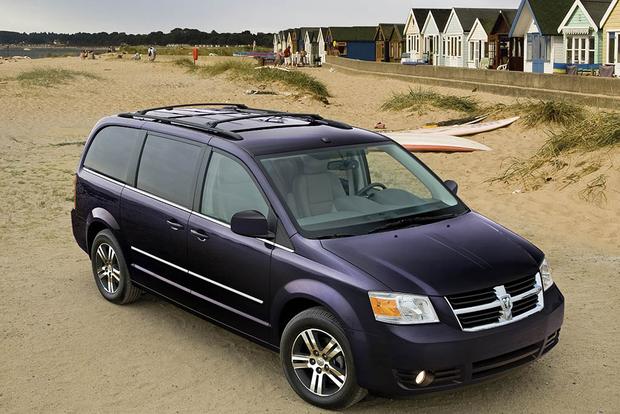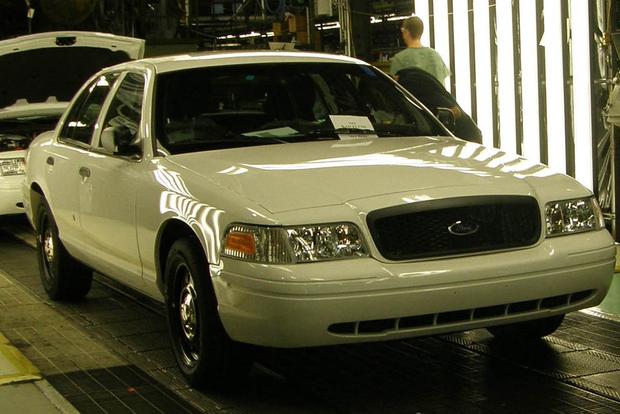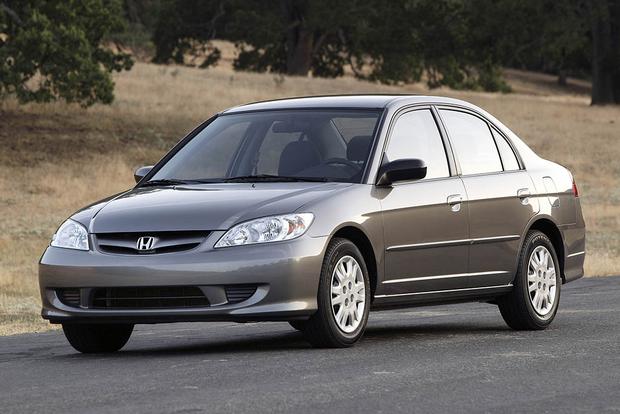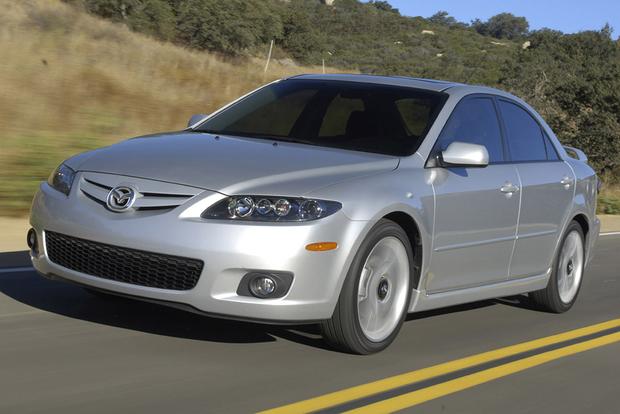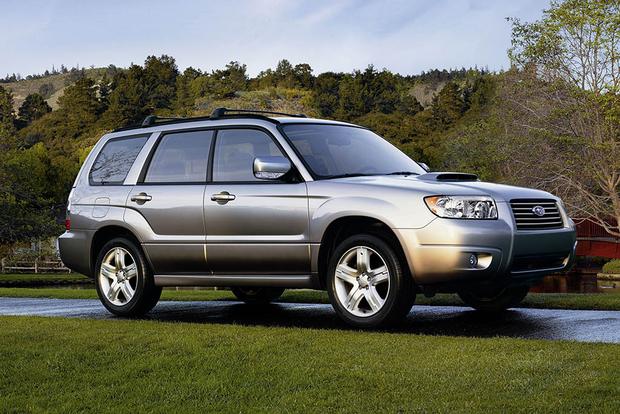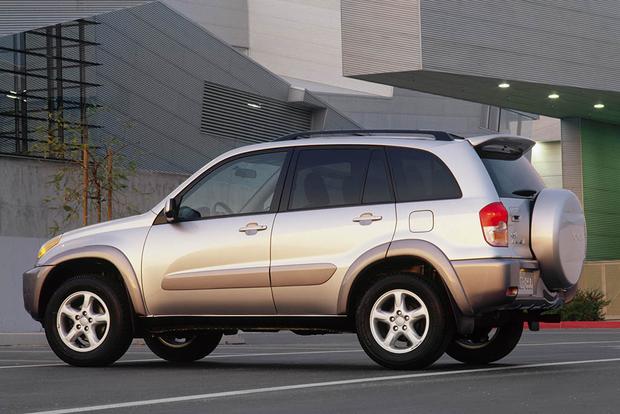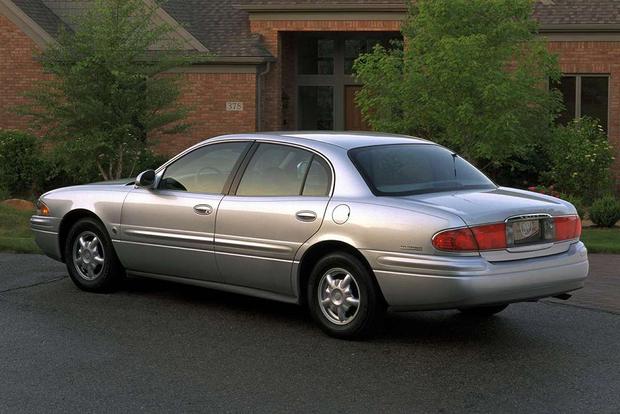 Although many drivers want their new and used cars to be loaded with the latest technology and features, that isn't true of everyone. Some drivers prefer simple cars offering little more than a radio, a few basic safety features and the essentials, including a steering wheel, pedals, gauges and seats. To us, that doesn't sound like such a bad idea. After all, the more features your car has, the more features that could break in the future.
If you're one of those drivers who would prefer your car to be simple and basic rather than high-tech and complicated, you've come to the right place. We've rounded up seven simple, dependable used cars you can buy today for around $10,000 or less.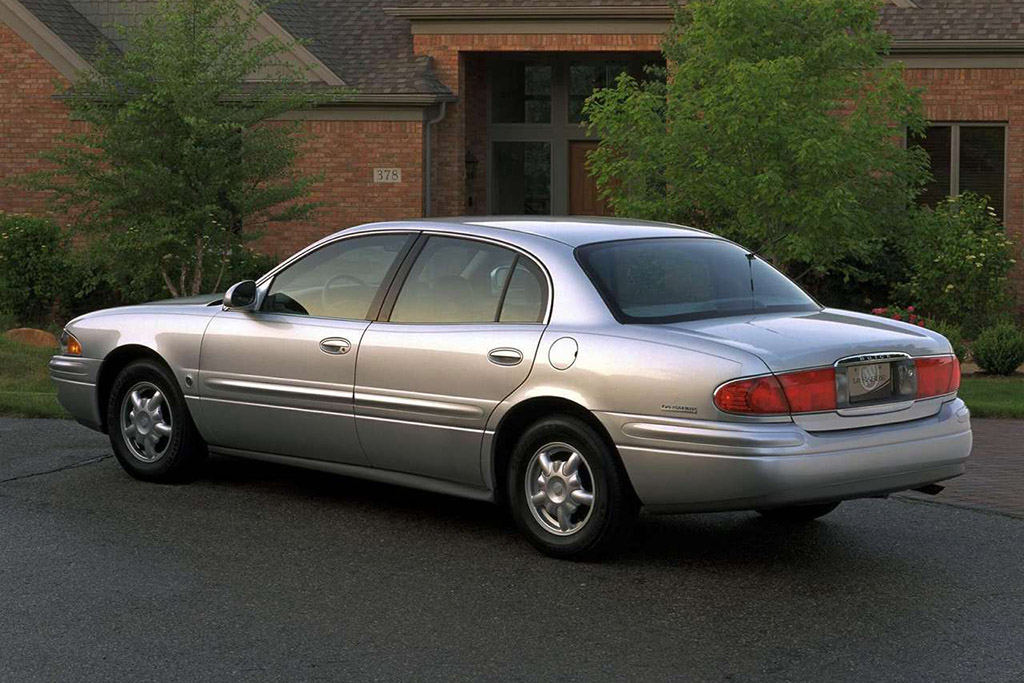 2000-2005 Buick LeSabre
The Buick LeSabre is a comfortable full-size sedan that's also the epitome of a simple, easy-to-own vehicle. The primary reason is its powertrain. The LeSabre uses GM's famous 3800 V6, an engine not necessarily known for power, torque or gas mileage, but certainly agreed to be among the most reliable powertrains used by the automaker. Beyond that, the LeSabre offers a simple cabin with room for up to six passengers and few high-tech frills. Best of all, it's easy to find a LeSabre at a budget-friendly price. There are more than 1,600 different 2000-2005 examples on Autotrader with an average asking price of around $5,100.
2008-2010 Dodge Grand Caravan
Believe it or not, you can buy the latest version of the popular Dodge Grand Caravan for under $10,000. In fact, there are currently more than 2,500 different 2008-2010 Grand Caravan models on Autotrader with an average price of exactly $10,100, which means a large number of them are well below our budget cutoff. If you want simplicity, we recommend a low-end SE version, which comes with only the basics, including keyless entry, cruise control and power accessories. No, you won't have the useful sliding doors that are standard on the Grand Caravan SXT, but you also won't have to deal with those doors if they happen to malfunction.
Find a Dodge Grand Caravan for sale
1999-2011 Ford Crown Victoria
Few cars say reliable and simple like the Ford Crown Victoria. Anyone who's ever spent time around a Crown Victoria outfitted for taxi, police or fleet use can tell you why. They're tough as nails, and parts will be readily available for years to come. They also offer few frills, with no available navigation system and no potentially troublesome high-tech gadgets, like parking sensors, collision-warning systems or cameras. While the Crown Vic's tried-and-true 4.6-liter V8 engine won't be good for your wallet, simply buying a Crown Victoria will. There are nearly 900 different models on Autotrader with an average asking price of around $5,800.
Find a Ford Crown Victoria for sale
2001-2005 Honda Civic
If you're looking for a no-frills compact car that's perfect for a thrifty lifestyle, look no further than the 2001-2005 Honda Civic. The most obvious reason why these cars work so well for budget-minded drivers is their powertrain, a simple, easy-to-service 1.7-liter 4-cylinder that returns up to 29 miles per gallon in the city and 36 mpg on the highway. You'll also like the basic interior, and the sedan's most advanced gadget is a power sunroof. The best part is that the Civic is well-priced for shoppers looking to save money. There are more than 3,000 different examples of the 2001-2005 model on Autotrader with an average price of just $5,300. We suggest that drivers looking for a simple, basic car should steer clear of the pricey Civic Hybrid and sporty Civic Si though, as those models may present additional complications beyond basic DX, LX and EX trims.
2003-2008 Mazda6
There are several reasons why the 2003-2008 Mazda6 is one of our favorite midsize sedans. One is, indeed, its simplicity. While high-end models offered a few upscale gadgets, most base-level versions offered only the most straightforward features, like power accessories, air conditioning and a CD player. We also like the car's impressive driving dynamics, which lead us to recommend it over other basic midsize sedans, such as the Toyota Camry and Honda Accord. Then, there's pricing: Opt for a 2003-2008 Mazda6 and you'll have more than 1,400 examples to choose from on Autotrader with an average asking price of around $6,300.
2003-2008 Subaru Forester
If you're looking for a basic used car that's good in the snow, you should look no further than the Subaru Forester. Available in several trim levels (several of which included only the most uncomplicated options), the Forester was even offered with a manual transmission, and in fact, it still is. That should give you an indication of the kind of no-frills longevity Subaru planned for when designing the Forester. Even if you choose an automatic, you can enjoy a basic half-wagon, half-SUV with standard all-wheel drive and a fuel-efficient powertrain. Opt for a 2003-2008 model and you can choose from more than 800 different examples on Autotrader with an average price of just under $8,000.
Find a 2008 Subaru Forester for sale
2001-2005 Toyota RAV4
Although today's Toyota RAV4 offers a lot of high-tech features and equipment, that wasn't always the case. Flash back to the compact crossover's second generation model, and you'll find that the SUV came with only the basics, including a rear-mounted spare tire and a standard stick shift. In fact, back in 2005, you had to upgrade to the L model to have tinted windows and painted door handles. That says nothing for the 2001-2005 RAV4's excellent fuel economy, which stands at 25 mpg city/31 mpg hwy. Yet the most frugal detail about the second-generation RAV4 is its price. There are currently more than 800 examples to choose from on Autotrader with an average asking price of just $7,300.