Top Cars
7 Sporty Cars With Surprisingly Good Gas Mileage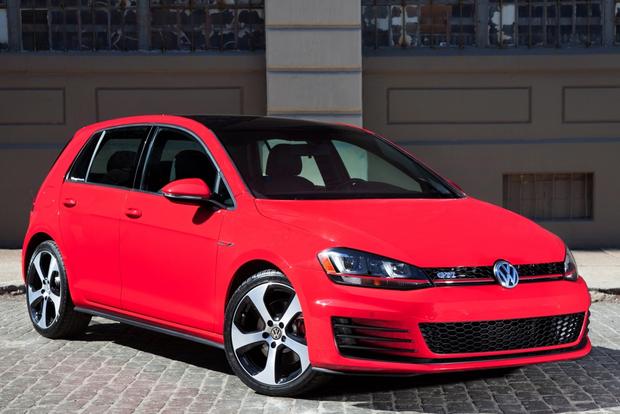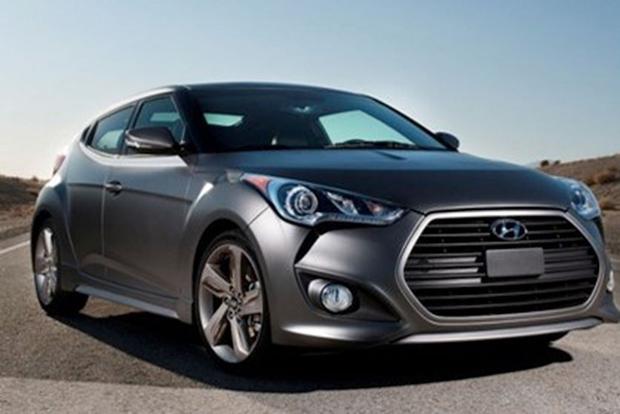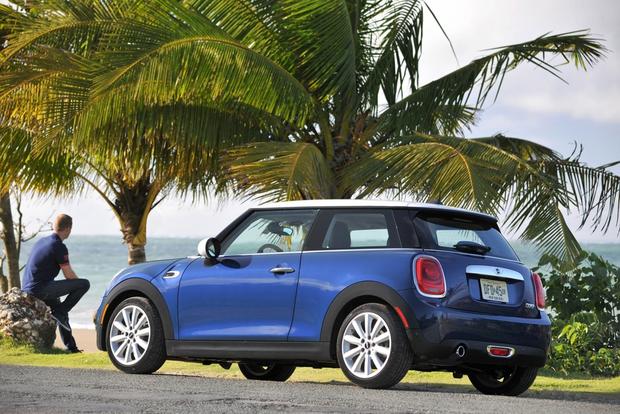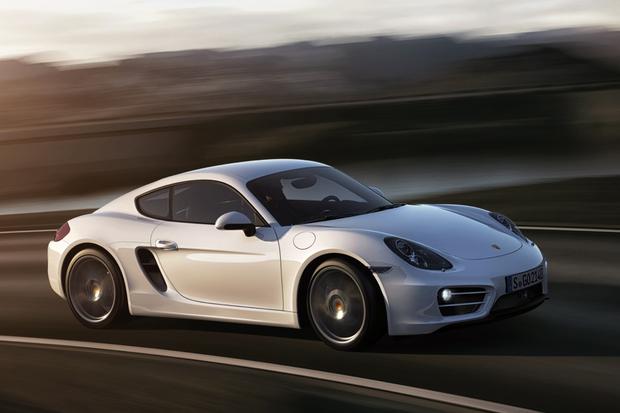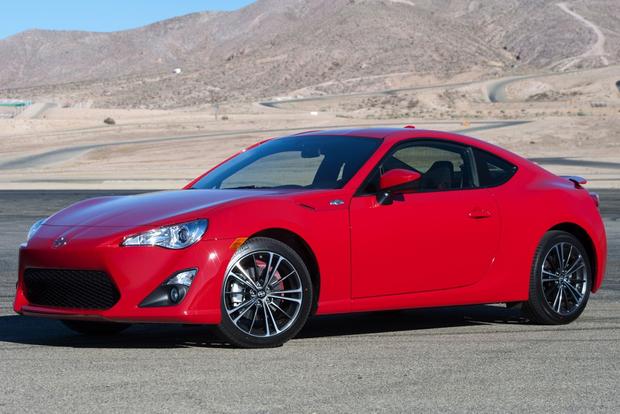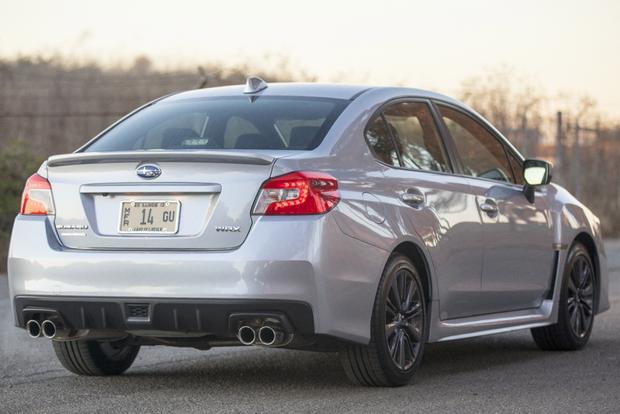 If you're interested in buying a new car that offers an enjoyable driving experience, you might think that you'll have to give up fuel efficiency to get it. Our latest list proves that isn't always the case. We've rounded up a few of our favorite sporty cars that manage to combine an enjoyable driving experience and excellent gas mileage.
Ford Focus ST
To us, the Ford Focus ST is one of the most enjoyable sporty vehicles on the road, and its added fuel efficiency is just a cherry on top. Power comes from a turbocharged 2.0-liter 4-cylinder, which makes an impressive 252 horsepower -- good enough for a 0-to-60 time of well under 6 seconds. We love its slick-shifting 6-speed manual transmission, and we especially enjoy its razor-sharp handling -- among the best of any front-wheel-drive car. And that fuel economy? The Environmental Protection Agency (EPA) rates the Focus ST at an impressive 23 miles per gallon in the city and 32 mpg in highway driving.
Hyundai Veloster Turbo
There are many reasons that the Hyundai Veloster Turbo is one of the most exciting small hatchbacks around. One is its styling, which is especially eye-grabbing and bold -- bolstered, no doubt, by the car's unique 3-door setup. We also appreciate its long list of standard equipment, which includes leather upholstery, heated front seats and keyless access with push-button starting. Most importantly, we love the Veloster Turbo's 201-hp turbocharged engine, which can propel the hatchback to 60 miles per hour in just over 6 seconds and return 24 mpg city/35 mpg hwy.
Find a Hyundai Veloster Turbo for sale
Mini Cooper
The newly redesigned 2015 Mini Cooper is one of the best possible examples of a car that lets you have both fun and fuel efficiency. When it comes to fun, the Mini certainly delivers, offering excellent handling and a choice between a 134-hp turbocharged 3-cylinder engine and a raucous 189-hp turbocharged 4-cylinder, not to mention an endless array of unique customization options. We're also impressed by the Mini when it comes to gas mileage. Although the latest EPA ratings aren't out yet, previous models earned excellent ratings: 30 mpg city/42 mpg hwy in base form or 27 mpg city/38 mpg hwy in S guise. We have no reason to doubt that the latest Mini will do even better at the pump.
Porsche Cayman
You might be surprised to learn that the 2-seater Porsche Cayman isn't entirely focused on performance and style. Sure, it boasts a track-friendly mid-engine setup and an impressive 275 hp in base form. Yes, it touts an excellent look with exotic-car curves and a low-slung shape. But the Cayman also offers fuel economy that rivals some compact cars, let alone sporty cars: Choose the optional dual-clutch PDK transmission, and the Cayman will reach 22 mpg city/32 mpg hwy if you drive it with a light foot. Even with a standard stick shift, you can still expect 20 mpg city/30 mpg hwy -- not too shabby for a high-performance Porsche.
Find a Porsche Cayman for sale
Scion FR-S
The Scion FR-S is a 4-seat sports car that represents an entirely new direction for the Scion brand. The new look is clear the moment you look at it; the FR-S ditches the boxy styling of other Scion models for a more exciting coupelike appearance. It also ditches the driving experience of other Scion models: The FR-S offers a low center of gravity, an eager 2.0-liter 4-cylinder engine that makes 200 hp, and a standard manual transmission with an enjoyable shifter feel. The FR-S isn't all fun and games: Driven lightly, automatic models will return 25 mpg city/34 mpg hwy, while the standard manual transmission can reach 22 mpg city/30 mpg hwy.
Subaru WRX
The newly redesigned Subaru WRX is undoubtedly the sporty sedan's best incarnation yet. One reason is the model's muscular new look, which boasts strong fender flares and a huge hood scoop. Drivers will also love the WRX's long list of standard features, which includes 17-inch alloy wheels, a backup camera, Bluetooth and automatic climate control. There's no doubt that the engine is the best part: The 2015 WRX's new turbocharged 2.0-liter 4-cylinder makes an impressive 268 hp and 258 lb-ft of torque, good enough for a 0-to-60 time of around 5.4 seconds or an excellent fuel economy rating of 21 mpg city/28 mpg hwy if you go for the standard 6-speed manual transmission.

Volkswagen GTI
The Volkswagen GTI is a sporty hatchback offered in 3- or 5-door configurations. While it offers front-wheel drive instead of enthusiast-friendly rear-wheel drive, the GTI boasts excellent handling in nearly any situation. We also appreciate the car's torquey 2.0-liter turbocharged 4-cylinder, which makes 210 hp, and for 2015, a whopping 258 lb-ft of torque. The GTI's strongest suit may be fuel economy. Drive it with a light foot, and EPA determines that you'll achieve an impressive 25 mpg city/34 mpg hwy -- good numbers for a high-performance car like the GTI.