Top Cars
7 Used Cars That Are Scary Fast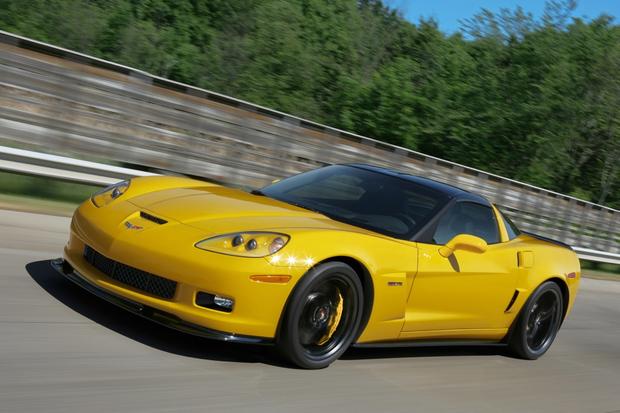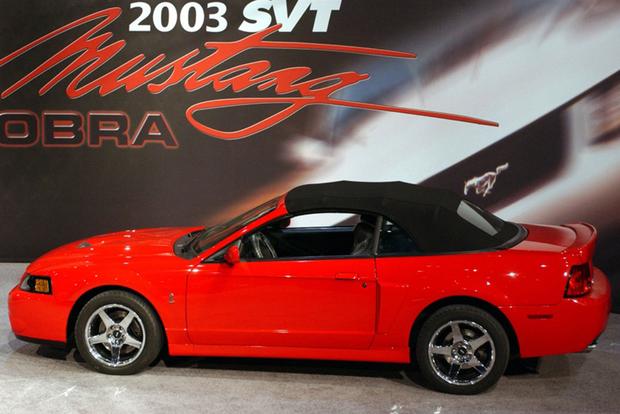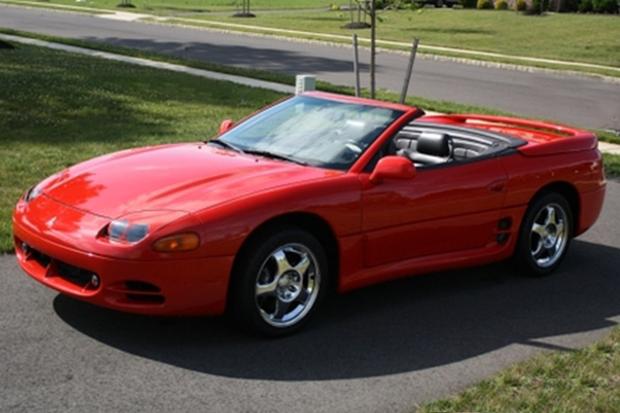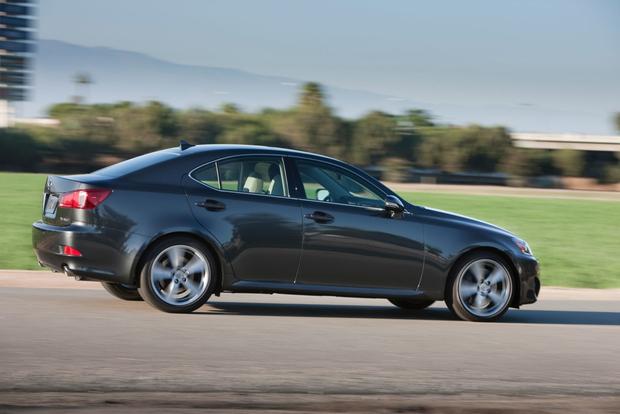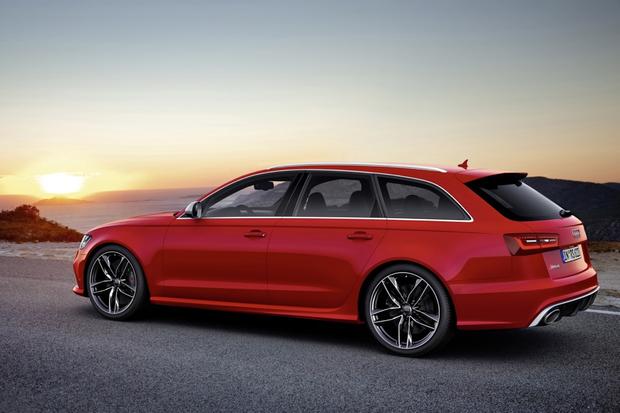 test With Halloween just around the corner, we've decided to spook you with a list of seven great used cars that are scary fast. While we could easily fill our list with a range of Ferrari or Lamborghini models, we've instead decided to go for affordable cars that just about anyone could buy, assuming they aren't scared of all the power.

Audi RS 6
Although it offers a famously complicated drivetrain -- and a notoriously frail transmission -- a well-maintained 2003 Audi RS 6 is truly one of the most "scary fast" cars we can think of. That's because it boasts 450 horsepower and all-wheel drive, resulting in a 0-to-60 time of less than 5 seconds. More importantly, its twin-turbocharged V8 delivers power in just the right way to make your passengers hold on for dear life. The best part? You can easily find a good example on AutoTrader for around $23,000 or less.
Chevrolet Corvette Z06
Although the 505-hp 2006-2013 Corvette Z06 is a highly enjoyable sports car with an impressive 7.0-liter V8 powertrain, shoppers looking for a more affordable selection will want to consider the C5 model. Offered from 2002 to 2004, the C5 model boasts a still-impressive 405 hp along with a 0-to-60 time of around 4 seconds. Available only as a coupe with rear-wheel drive and a manual transmission, the C5 Corvette Z06 boasts one of the most hair-rising rides on the planet, especially considering you can now pick up a used example for around $27,000 or less.
Ford Mustang SVT Cobra
Just about any Mustang Cobra is enough to excite even the most seasoned of performance car fanatics, but we especially like the 2003-2004 model, which boasts a muscular 4.6-liter supercharged V8 that makes a brawny 390 hp. The result is 0-to-60 in around 4.5 seconds and a quarter-mile time of just over 12 seconds, two numbers you rarely see from a factory performance car with no aftermarket enhancements or upgrades. If that isn't impressive enough, consider this: You can pick up a used Mustang Cobra for just $21,000 or less on AutoTrader, making it not just scary fast, but also a scary good deal.
Lexus IS F
Although you might be surprised to see a Lexus on a list of high-powered performance cars, trust us: The IS F deserves its spot here. We're especially referring to earlier versions of the 2008-2014 IS F, which are starting to offer affordable prices of around $35,000 or less. And just what does that money buy you? A 416-hp, V8-powered luxury sports sedan that manages to combine "scary" performance with notorious Lexus dependability, whether you're on a race track or driving in a straight line.
Mercedes-Benz E55 AMG
There's no doubt among car enthusiasts that nearly any AMG-powered Mercedes-Benz model qualifies as "scary fast." We're especially enthralled with the 2003-2006 E55 AMG, which offers a supercharged V8 that makes a whopping 469 hp, which is more than most Ferrari models of its day. If that's not enough, consider the numbers: The E55 AMG could hit 60 mph in just 4.1 seconds and complete the quarter mile in the low-12 second range. While maintenance can be pricey, a well-maintained E55 AMG shouldn't be too expensive: You should have no trouble picking one up for $19,000 or less.
Mitsubishi 3000GT VR-4
It's been some time since the 3000GT was in production, but believe us when we say this car is worth taking the trip back to the 1990s. It offers bold, look-at-me styling (assisted by the fact that most VR-4 models were painted bright red), along with standard all-wheel drive, a 6-speed manual transmission and a twin-turbocharged engine that makes an impressive 320 hp. The result is a 0-to-60 time in the mid-5-second range -- amazing stuff for a car that came out in the early 1990s and is available in good condition on AutoTrader for no more than $13,000.
Nissan 350Z
Few used cars offer the bang for your buck that you can get with the 350Z. Easily available for around $12,000 or less, the 2003-2006 350Z boasts nearly 300 hp and a tremendously reliable engine known for its durability and easy servicing. The 350Z also offers bold styling, a rear-wheel drive layout and a lot of equipment. It might not be as "scary" fast as some of the other cars on our list, but the 350Z allows you to hit high speeds without the risk of "scary" repair bills you often get with a used performance car.