Top Cars
7 Used SUVs That Are Good on Gas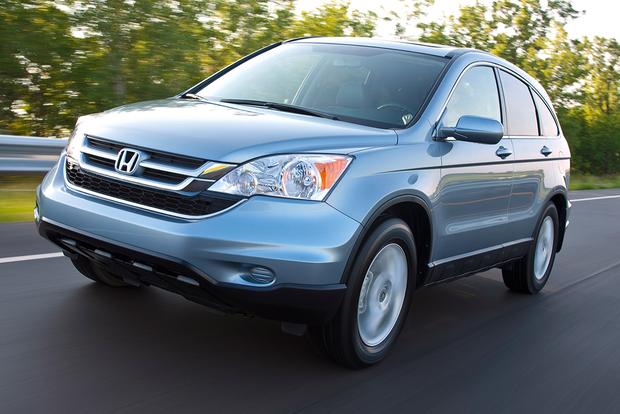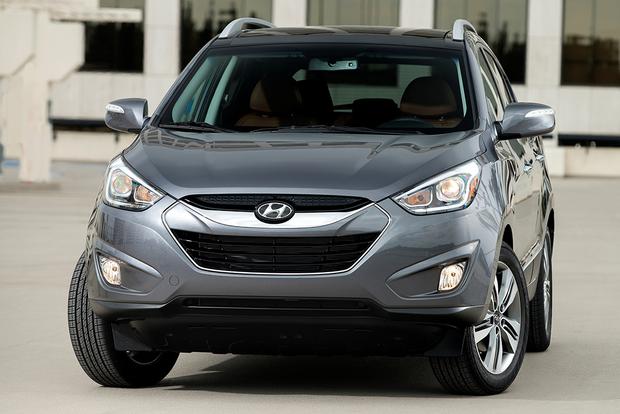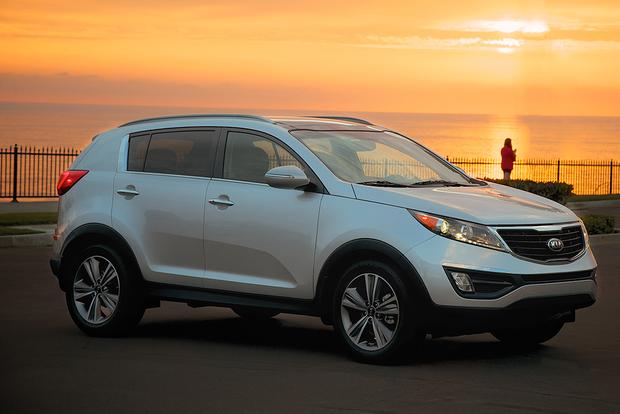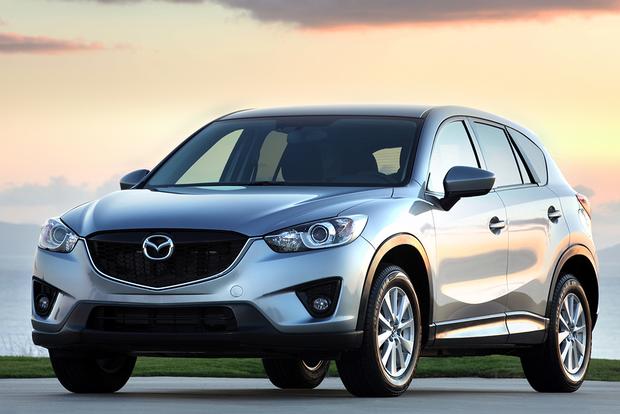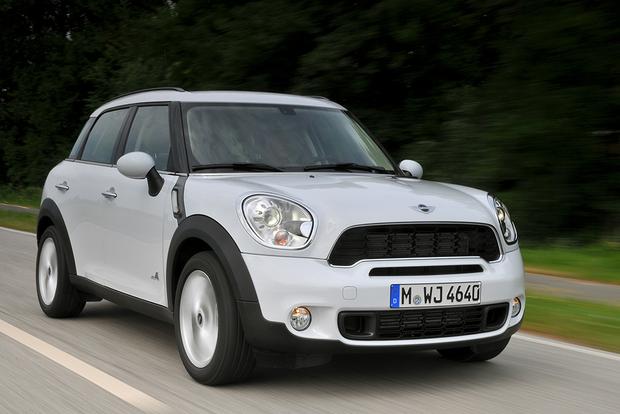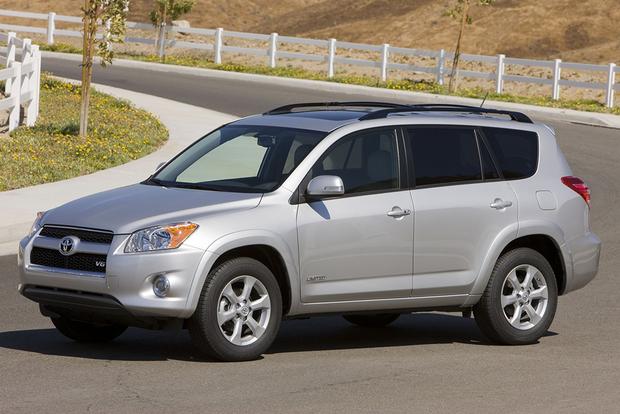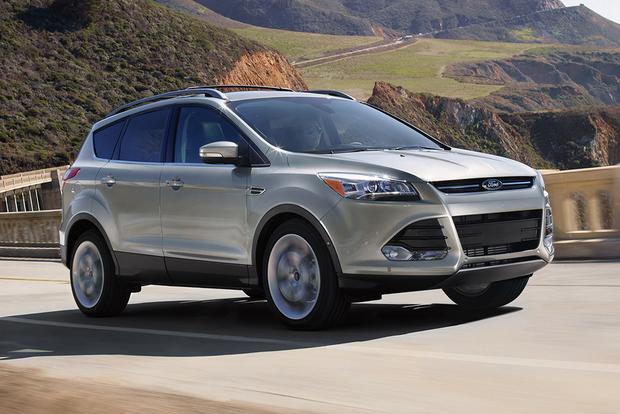 If you're searching for a used SUV that's fuel efficient, you've come to the right place. We've rounded up seven of our favorite used SUVs and crossovers that tout excellent fuel economy, both in the city and on the highway. Better yet, we've kept our list budget-friendly, naming only our favorite SUVs and crossovers that won't cost a fortune to buy or own.
2013-2014 Ford Escape
Although it only recently went on sale, the third-generation Ford Escape is already available for budget-friendly prices. A quick check of AutoTrader.com reveals that the average asking price for a used 2013 model is an affordable $20,400. The Escape is also highly efficient, especially if you choose the impressive 1.6-liter turbocharged EcoBoost model, which returns up to 23 miles per gallon in the city and 32 mpg on the highway. Equipment levels are generous, too, as even a midlevel SE model boasts automatic headlights, Ford's SYNC voice-control system, satellite radio and steering-wheel audio controls.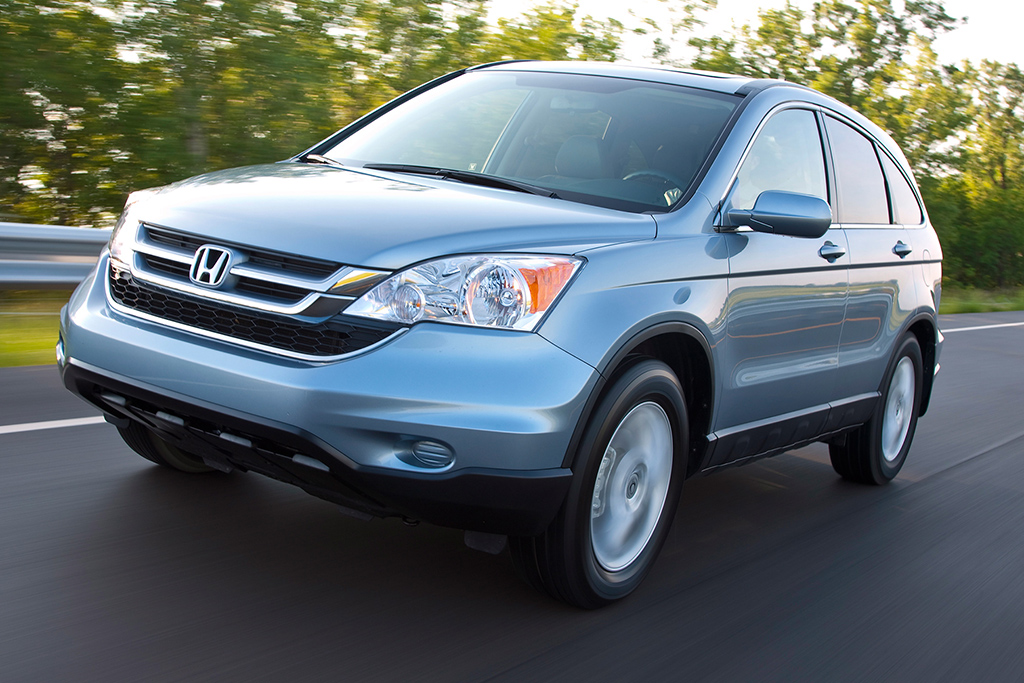 2007-2011 Honda CR-V
The third-generation Honda CR-V is a great choice for shoppers who prioritize reliability and gas mileage above all else. Available from 2007 to 2011, all third-generation CR-V models boasted a 2.4-liter 4-cylinder engine capable of up to 21 mpg city/28 mpg hwy with front-wheel drive, or 21 mpg city/27 mpg hwy with optional all-wheel drive. Pricing is reasonable, too. The average 2007 model costs around $13,000, while a 2011 CR-V is closer to $18,500.
2010-2014 Hyundai Tucson
The second-generation Hyundai Tucson, which came out in 2010 and still remains on sale, is a popular, handsome small crossover that offers everything most buyers want: fuel efficiency, reliability and a lot of equipment. In terms of fuel economy, the Tucson offers two engines: a 2.0-liter 4-cylinder and a 2.4-liter. Interestingly, the more powerful 2.4-liter offers better gas mileage, returning up to 21 mpg city/30 mpg hwy. As for features, midlevel GLS models offer generous levels of equipment: Standard items include Bluetooth, steering-wheel audio controls, 17-inch alloy wheels. Pricing is also reasonable; a 2010 Tucson averages around $15,000 on AutoTrader.com.
Find a Hyundai Tucson for sale
2011-2014 Kia Sportage
The third-generation Kia Sportage is an excellent small crossover that shares most mechanical parts with the Hyundai Tucson listed above. The result is that it boasts many of the Tucson's benefits, including excellent fuel economy, up to 21 mpg city/28 mpg hwy, and lots of standard features. The Kia also offers another advantage: a high-performance SX model that makes a muscular 260 horsepower but still manages to hit 20 mpg city/26 mpg hwy. If you're interested in the Sportage, you should have no trouble finding a well-equipped 2011 model for around $16,500.
2013-2014 Mazda CX-5
Although it only recently came out, the CX-5 offers two huge benefits for SUV shoppers on a budget. One is pricing: A used 2013 model costs an affordable average of $21,000 on AutoTrader.com. We also like the CX-5 for its impressive gas mileage: If you pick a 3-wheel-drive stick-shift model, you'll get a class-leading 26 mpg city/35 mpg hwy rating. If you go for an automatic, you'll still get 25 mpg city/32 mpg hwy. Finally, we appreciate the CX-5's long list of features and equipment; even midlevel Touring models boast a blind spot monitoring system, a backup camera and alloy wheels.
2011-2014 Mini Countryman
The Mini Countryman is a small crossover that manages to combine just about everything most drivers want. When it comes to personality, the Countryman is second to none, thanks to traditional Mini looks and razor-sharp handling that's borrowed from the smaller Mini Cooper. The Countryman doesn't sacrifice gas mileage for its fun demeanor: Fuel economy sits at an impressive 28 mpg city/35 mpg hwy with a manual transmission or 25 mpg city/30 mpg hwy with an automatic. Best of all, a 2011 Countryman averages around $20,000, or less if you go with the more efficient base model.
Find a Mini Countryman for sale
2006-2012 Toyota RAV4
There are many reasons that the Toyota RAV4 is one of our favorite used SUVs. Some are obvious: The crossover boasts legendary Toyota reliability and room for five passengers. If you choose a used RAV4 with the optional third-row seat, you'll be able to fit even more people. We also like the 2006-2012 RAV4 for its excellent fuel economy. Base-level 4-cylinder models can reach as high as 22 mpg city/28 mpg hwy. Prices are reasonable, too, as a 2006 RAV4 averages at just $11,100 on AutoTrader.com, while a 2012 model averages a still-affordable $20,000.