Top Cars
8 Affordable SUVs for a Weekend Getaway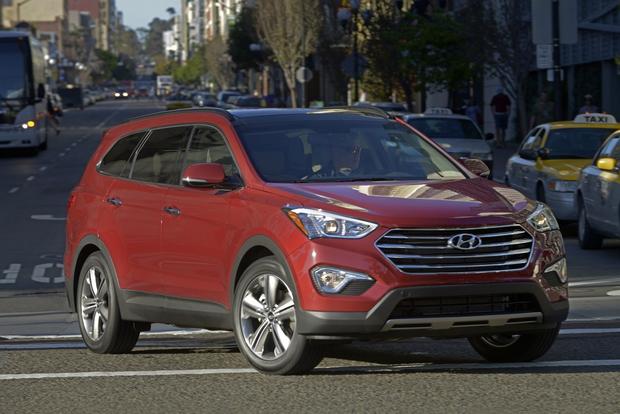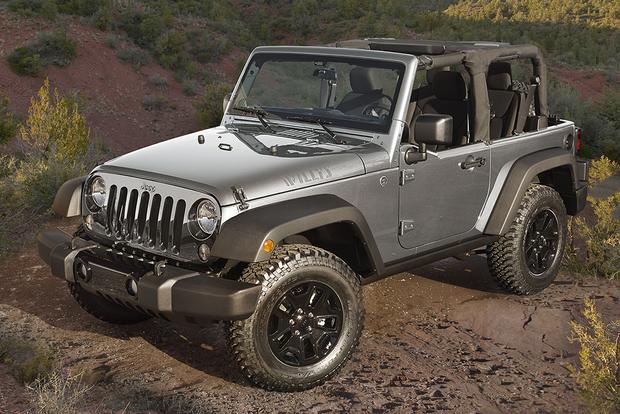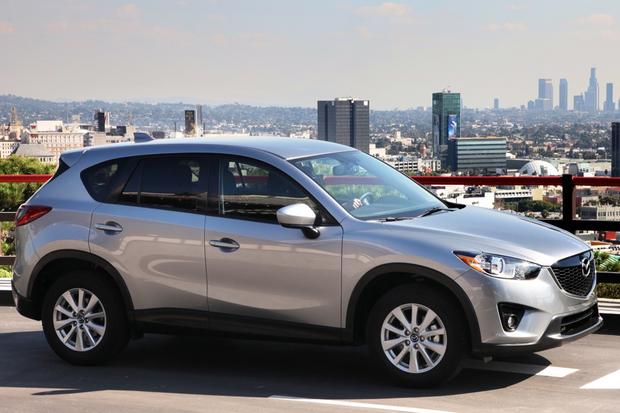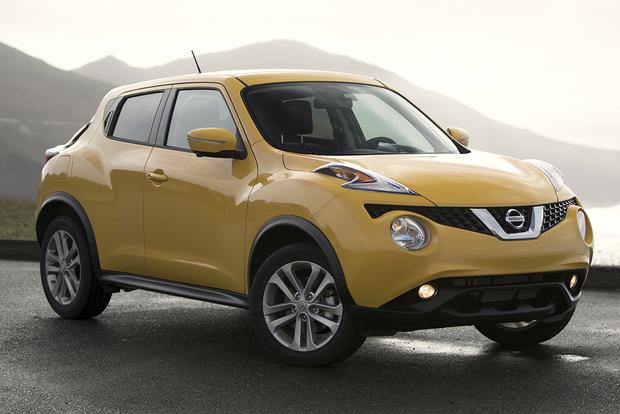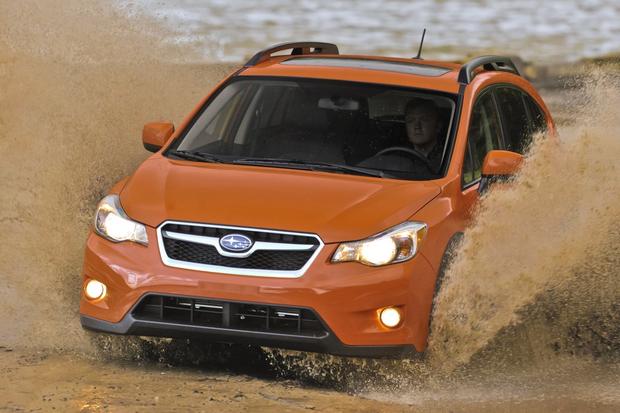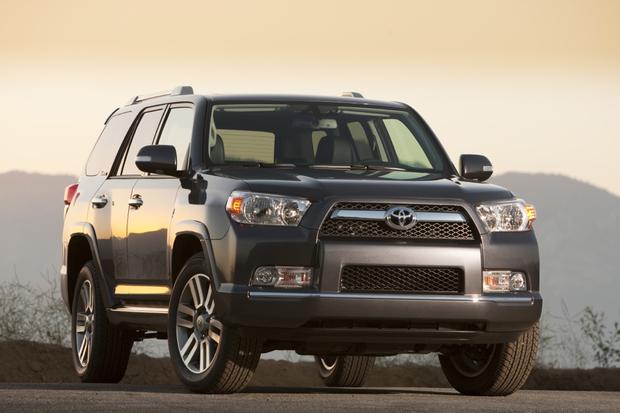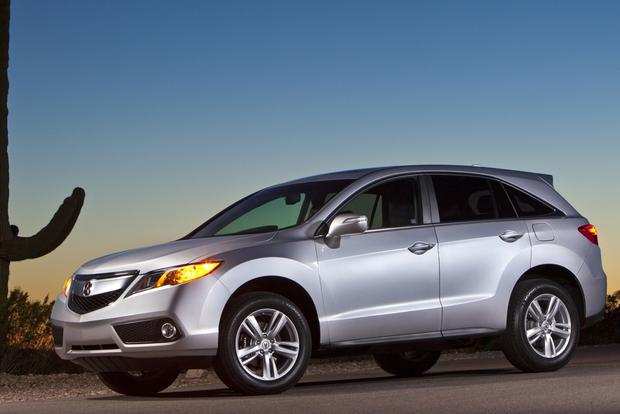 Are you the kind of person who likes to leave the city behind each weekend and get away to somewhere exciting? We know the feeling -- so we've rounded up eight great SUVs that will serve as an excellent companion and help you do just that. Best of all, we've kept our list to relatively inexpensive models with low ownership costs and small fuel bills, and we've included both new and certified pre-owned models to ensure there's something here for everyone.
Acura RDX (certified pre-owned)
Acura's small-to-midsize RDX is the perfect crossover for shoppers interested in a reliable, roomy SUV with a luxury flair. We especially recommend the 2013-and-later RDX, as it included a standard V6 engine, along with additional features and more interior room than its 2006-2012 predecessor. Such features include standard keyless entry, a power sunroof, leather upholstery with heated front seats, dual-zone automatic climate control and an iPod/USB connection -- along with standard safety items such as side-curtain airbags and a backup camera. If you're interested, expect to pay around $30,000 for a certified pre-owned 2013 model, as that's the current average asking price on Autotrader.
Hyundai Santa Fe (certified pre-owned)
Hyundai's popular Santa Fe crossover was fully redesigned for the 2013 model year, and we highly recommend it to any SUV shopper interested in a crossover with room for the whole family. Two versions exist: a short-wheelbase model with five seats called the Santa Fe Sport and a long-wheelbase version with seven seats dubbed simply the Santa Fe. Both tout a lot of safety and convenience equipment, along with reasonable pricing: A certified pre-owned 2013 Santa Fe averages around $24,000 on Autotrader and includes Hyundai's excellent 10-year or 100,000-mile powertrain warranty.
Find a Hyundai Santa Fe for sale
2015 Jeep Wrangler
Few vehicles say weekend getaway like a Jeep Wrangler. The highly capable compact SUV has a lot to offer SUV shoppers who want to escape city life, including a standard removable roof -- either hardtop or soft-top -- so drivers can enjoy whichever sunny weekend destination they choose. For those who would rather check out some rough terrain, the Wrangler is also highly capable as a 4-wheel-drive SUV, offering some of the best rock-crawling and terrain-tackling abilities of any modern 4-wheeler. The best part? A new Wrangler starts under $24,000, making it a great deal whether you're looking for a convertible, a 4-wheeler or just a fun new SUV.
2015 Mazda CX-5
The Mazda CX-5 is one of our favorite compact crossovers, and it's also an ideal vehicle for a quick getaway. One reason is the CX-5's impressive fuel economy figures, which place it near the top of all compact crossovers for gas mileage. With the right engine and transmission combination, it can return up to 35 miles per gallon on the highway. We also like the CX-5's swift handling, its roomy interior and its long list of available equipment -- a list that includes items such as forward-collision alert with automatic braking, a navigation system, dual-zone automatic climate control and more. Best of all, the CX-5 starts at just $22,500, making it highly affordable for a wide range of drivers.
2015 Mercedes-Benz GLA-Class
Although the Mercedes-Benz GLA stretches the definition of cheap, you'll have to hear us out. There are many things we like about the compact Mercedes-Benz: for instance, the fact that it currently offers standard all-wheel drive as Mercedes prepares a front-wheel-drive model for introduction later this year or early in 2016. The GLA also offers class-leading fuel economy of 24 mpg in the city and 32 mpg on the highway, along with a wide range of standard features such as dual power front seats, a 6-inch center screen, automatic wipers, a power lift gate, Bluetooth and USB audio. So how much does all that -- plus a Mercedes-Benz badge -- cost? It's actually a surprisingly reasonable $32,000 with shipping -- that's a very affordable figure for an SUV from Mercedes-Benz. So if you never thought a Mercedes could be a good car for a road trip, you might want to think again.
Find a Mercedes-Benz GLA-Class for sale
2015 Nissan Juke
The Nissan Juke is a subcompact crossover that offers some of the most unusual, eye-catching styling of any modern SUV. It also offers some other items perfect for drivers who want to get away on the weekends, such as available all-wheel drive, a frugal yet sporty turbocharged engine and a high-performance NISMO RS version that offers up to 211 horsepower while still achieving around 30 mpg hwy. The Juke also comes standard with everything you'll need for a weekend escape, including cruise control, Bluetooth audio, a USB/iPod interface, split-folding rear seats and a 6-speaker sound system. Best of all, the Juke starts at a very reasonable $21,000 with shipping -- not bad for a new SUV.
2015 Subaru XV Crosstrek
Although it's not technically an SUV, the XV Crosstrek sometimes seems more SUVlike than traditional SUVs and crossovers, largely because it offers standard all-wheel drive. It also boasts 8.7 inches of ground clearance, which is more than a Ford Escape, and there's room in back for just about everything you could possibly need for a weekend trip. Another XV Crosstrek benefit: There's a hybrid model, which offers an excellent 29 mpg city/33 mpg hwy -- a slight but noticeable increase over the base model's 25 mpg city/33 mpg hwy ratings. Prices start around $22,500 for a base model, while the XV Crosstrek Hybrid is closer to $30,000 with shipping.
Find a Subaru XV Crosstrek for sale
Toyota 4Runner (certified pre-owned)
The 4Runner has been a favorite road-trip vehicle for drivers since it came out in the 1980s. Probably the initial weekend-getaway-focused SUV, the 4Runner's body-on-frame design makes it ready to tackle practically every possible off-roading obstacle you might run across. The SUV also has more than enough room for your gear, your pets and even your family -- though we wish the 4Runner offered a third-row-seat option. A muscular V6 is standard, as is a backup camera, a 6.1-in touchscreen, split-folding rear seats, a USB/iPod interface for music, and off-roading accessories such as skid plates, mud guards, tow hooks, hill-start assist, and on 4-wheel-drive models, hill-descent control. The 4Runner can get a little pricey, though. Base models start around $34,000, and upscale versions can easily approach $50,000. As a result, we suggest a certified pre-owned 2012 or 2013 version, which are available for an average price of around $33,000 on Autotrader.