Top Cars
8 Budget-Priced Small Cars That Are Surprisingly Exciting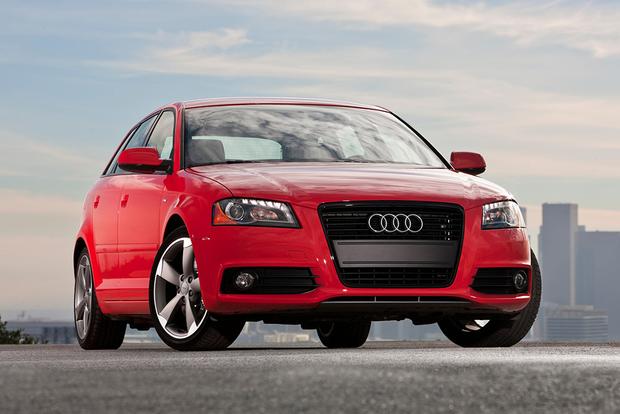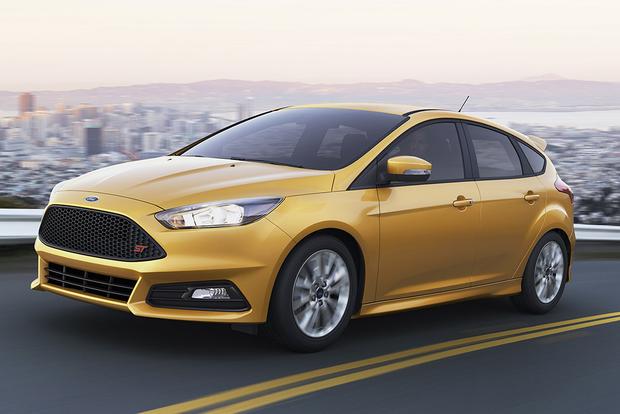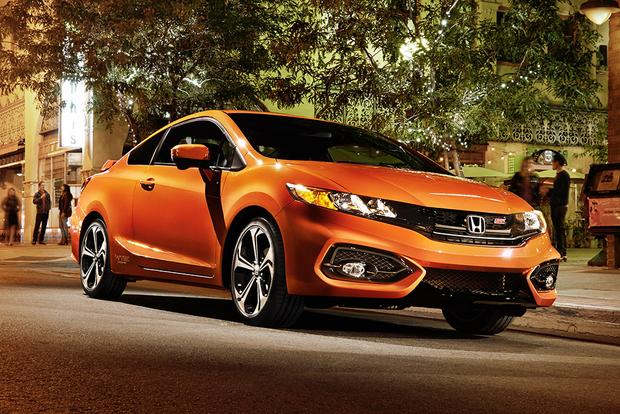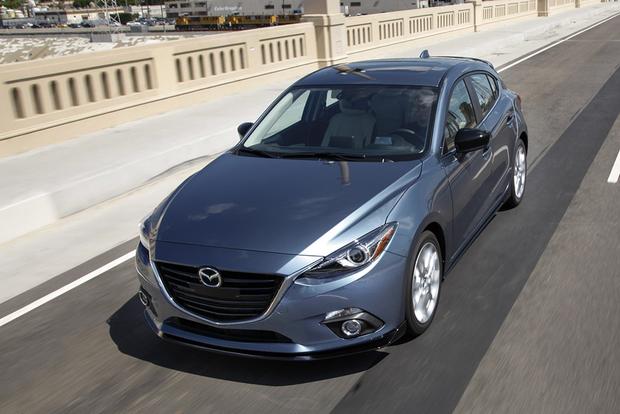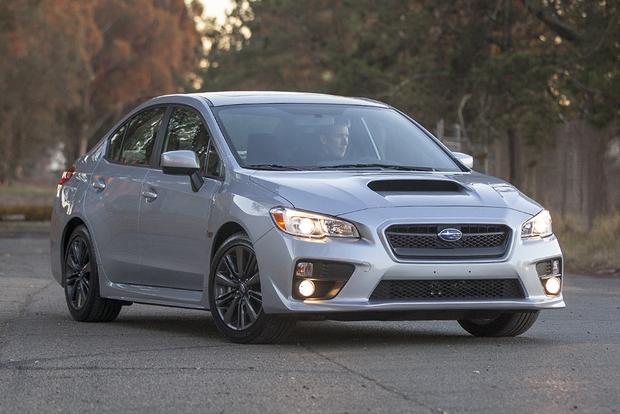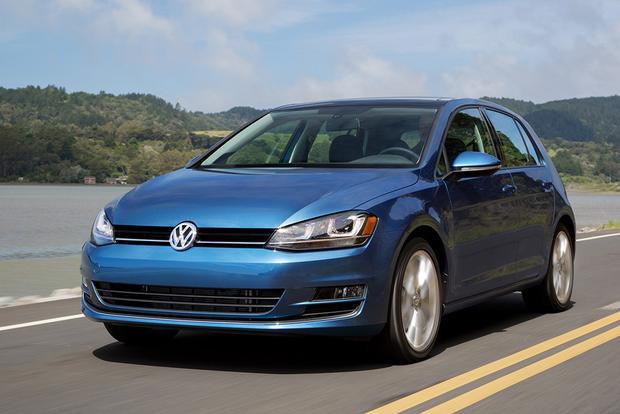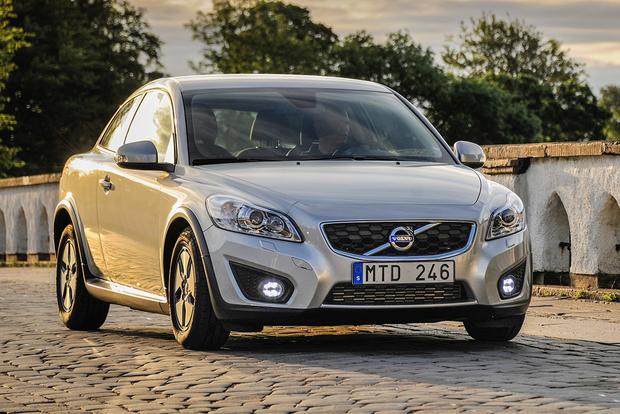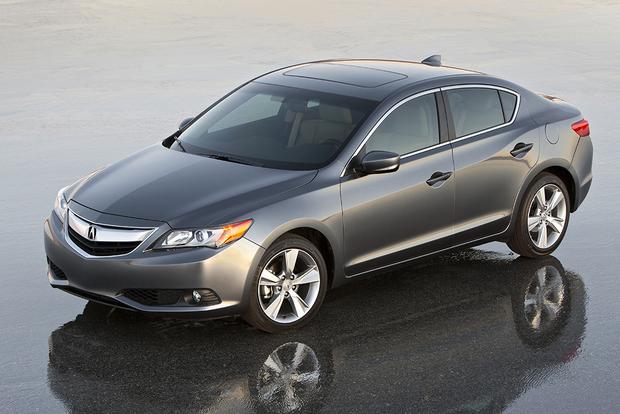 If you're looking for an economy car, you're probably thinking that you'll have to buy a vehicle that focuses on fuel economy and cost-cutting above all else. But there are a few budget-priced small cars that prove that isn't the case, combining low cost with sharp handling and strong acceleration. We've rounded up a few of these cars, and we've made sure to list both new options and certified pre-owned (CPO) vehicles in order to appeal to a wide variety of buyers and budgets.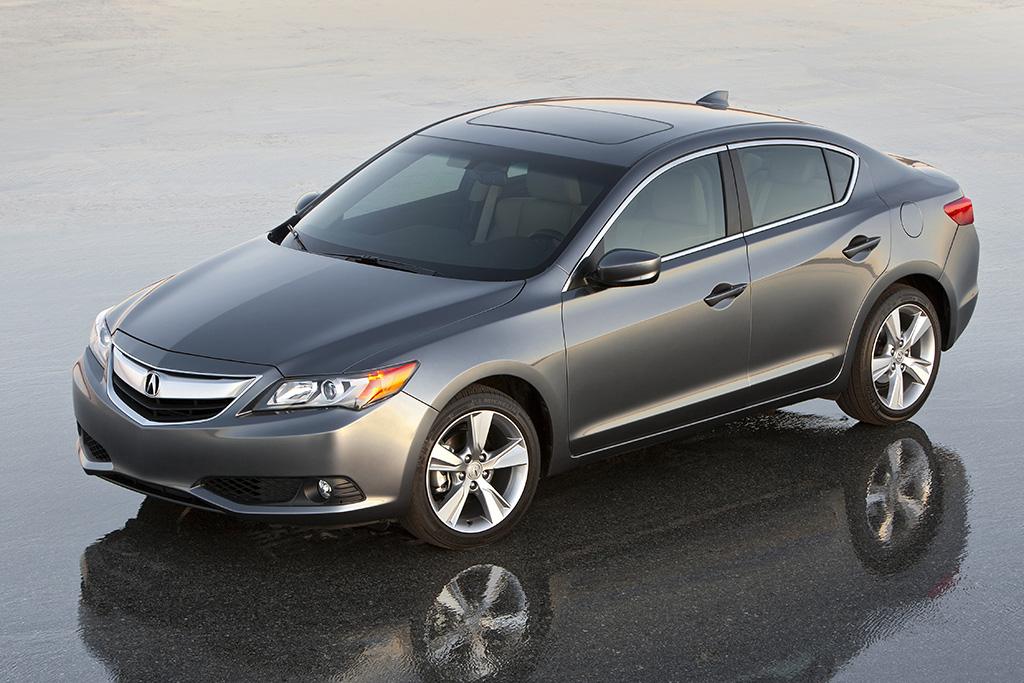 CPO Acura ILX
Take a quick glance at the Acura ILX on paper, and you probably won't be impressed with its performance credentials. After all, it's a front-wheel-drive sedan that's based on the Honda Civic, and it only offers 150 horsepower from its standard 4-cylinder engine. But there's a secret to the ILX lineup that breathes some new life into the sedan: an optional 201-hp 2.4-liter 4-cylinder borrowed from the sporty Honda Civic Si. Further cementing the ILX 2.4's performance credentials is the fact that it's only offered with a slick-shifting 6-speed manual transmission. And while pricing is high ($30,000 for a new model), Acura's generous CPO program will allow you to find a budget-friendly used alternative with a long, manufacturer-backed warranty.
CPO Audi A3
We probably don't have to sell you on the A3's thrilling driving experience, since the 2007-2013 model is well known for its sporty handling, its compact size and its impressively torquey engine borrowed from the Volkswagen GTI. Instead, we probably have to convince you that the hatchback is affordable, and that's where Audi's certified pre-owned program comes in. There are more than 40 different CPO 2011-2012 A3 models currently available on Autotrader for an average price of just $23,500 -- about the same as a well-equipped Honda Civic. And thanks to Audi's generous CPO warranty, they include warranty coverage for up to 6 years or 100,000 miles from the original sale date.
Ford Focus ST
Yes, you can have a lot of fun on a budget, and the Ford Focus ST proves that more than just about any car on the market. Starting from just $25,000 with shipping, the Focus ST offers a turbocharged 4-cylinder engine that manages to make more than 250 hp -- a figure that trumps virtually all of its rivals. And you don't even need to make any major compromises to buy the Focus ST, since the hatchback offers all the latest tech features, a roomy back seat and a large cargo area. The only potential issue? You have to know how to drive a stick shift, since the Focus ST is only offered with three pedals.
Honda Civic Si
Few cars on the market offer exactly what the Honda Civic Si does, especially for the Civic Si's price of just $24,000 with shipping. Here's what we mean: You get traditional Civic build quality, which is legendary for its long-lasting durability. Same goes for the Civic's well-known record for long-term reliability and dependability. You also get surprisingly good gas mileage: 22 miles per gallon in the city and 31 mpg on the highway. And you get a high-performance car with a mandatory manual transmission, a rev-happy 205-hp 4-cylinder engine, a limited-slip differential and a sporty suspension. Finally, all Civic Si models come with a long list of standard equipment, such as a power sunroof, automatic headlights, a 7-inch touchscreen, alloy wheels and more.
Mazda3
Although the Mazda3 no longer offers its high-performance MAZDASPEED variant, we think the new Mazda3s model does a pretty good job of touting its sporty credentials all on its own. Driving experience is one reason: The new model offers sharp handling, impressive steering feel and great cornering capabilities that vastly exceed those of virtually all rivals. But we also like this Mazda's available 184-hp 2.5-liter 4-cylinder engine, which acts a lot like high-performance powerplants in some rival models. And then there's the best part: The 184-hp Mazda3s starts at a reasonable $24,000 with shipping and boasts fuel economy figures as high as 28 mpg city/39 mpg hwy.
Subaru WRX
The all-wheel-drive Subaru WRX was recently updated to offer more of everything: more features, more interior room and more performance. It also offers a little more power (268 horses) and torque (258 lb-ft) than the outgoing model, along with improved fuel economy. And while prices are a little steeper than some of the models on our list -- the 2015 WRX starts around $27,000 with shipping -- we think most drivers interested in a practical small car with a wild side will be easily wooed by this sporty Subaru.
Volkswagen Golf
It starts at just $19,000 with shipping. Base models offer only 170 hp, which is the lowest figure on our list. And there's no standard sporty fare such as big alloy wheels or a bold body kit. So how did the 2015 Volkswagen Golf make it on this list? Simple: Because when it comes to driving experience, the Golf is one of the best small cars around. Handling is impressive for a hatchback, and there's almost no body roll in turns, and we've scarcely felt a mainstream compact car with such direct steering. Best of all, the Golf is easy on the wallet, scoring 25 mpg city/36 mpg hwy (the highway number is particularly impressive).
Find a Volkswagen Golf for sale
CPO Volvo C30
The Volvo C30 is part sporty coupe and part practical hatchback, and it's available at a great price with a long manufacturer-backed warranty thanks to Volvo's CPO program. Although the 2-door hatchback was discontinued after the 2013 model year, Volvo's CPO program covers vehicles for up to 7 years from their original sale date. This is good news for shoppers who don't mind a used car, since there are currently nearly 30 different certified used C30 models on Autotrader with an average price of just over $20,000. The best part? The C30 offers a spry 227-hp turbocharged 5-cylinder engine, along with a standard 6-speed manual transmission.