Top Cars
8 Cars We'd Buy With Our Super Bowl Salary Bonus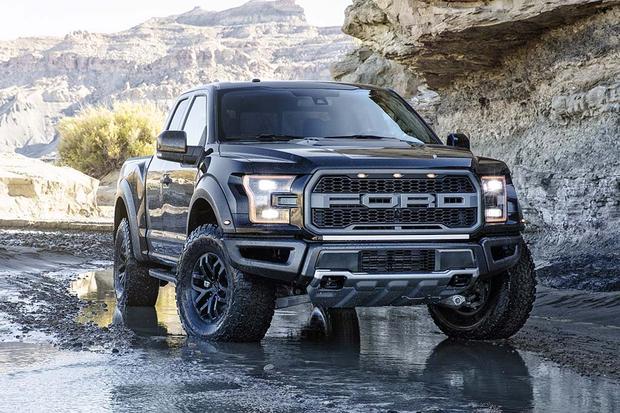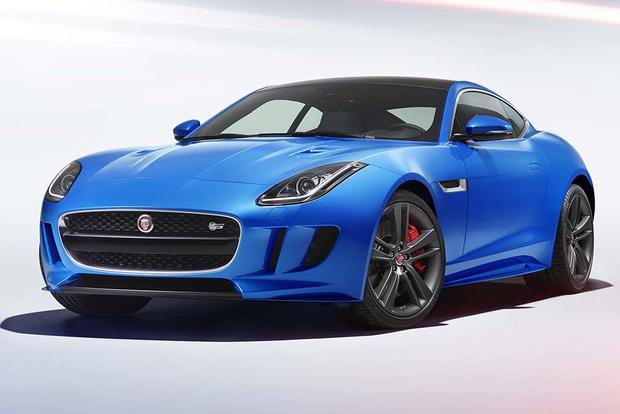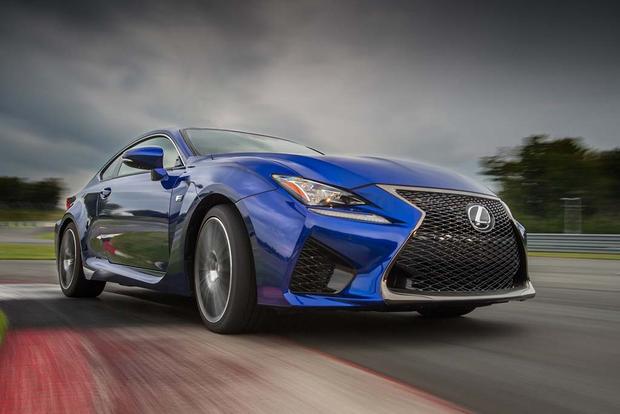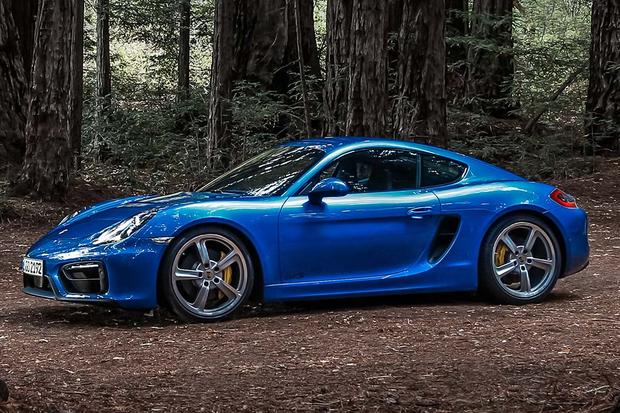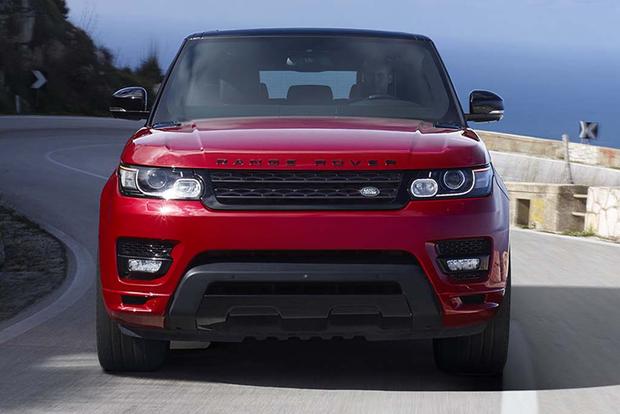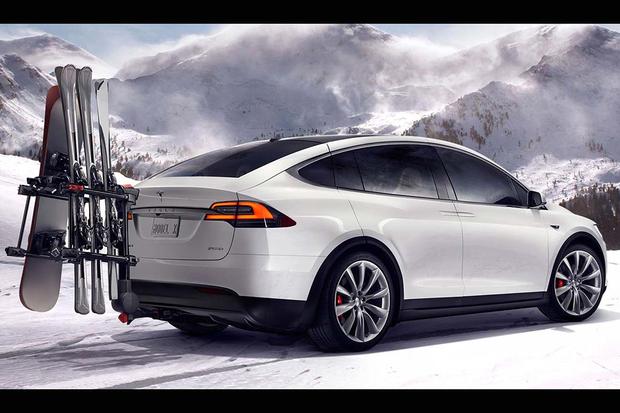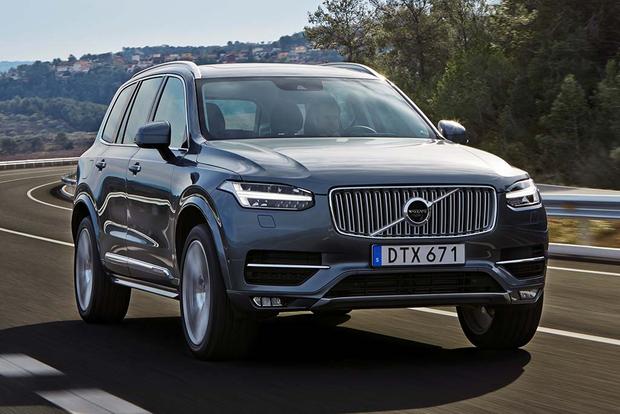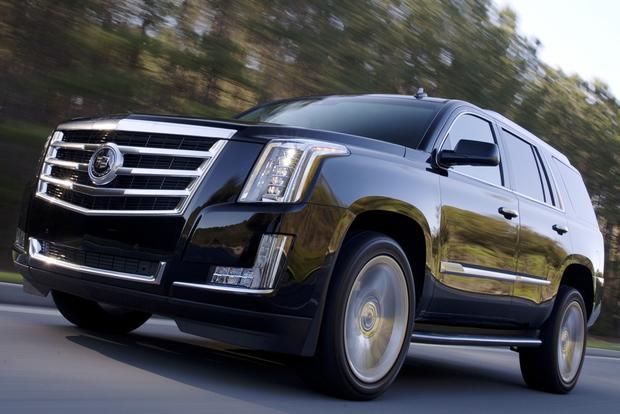 If we won the Super Bowl, we wouldn't go to Disneyland. The moment the clock stopped at the end of the final minute, the first thing we'd think about is a new car -- and that's probably one of the many reasons why we're not in the NFL. Specifically, we'd think about what car we'd buy with our new bonus money, as the winner of the big game always gets some extra cash. Last year, for instance, each member of the New England Patriots took home an extra $92,000 salary bonus for beating the Seattle Seahawks. So what car would we get if we suddenly found ourselves $92,000 richer with a Super Bowl salary bonus? Here are eight very enticing options.
Cadillac Escalade
At this point, it's almost a cliche -- recently rich athlete uses bonus money to buy a Cadillac Escalade. But there are a lot of good reasons why this SUV is so popular with so many sports stars. One reason, of course, is that it's big, just like many athletes, and that means they don't need to fold themselves into a tiny, uncomfortable position just to get in and out of it like you have to do with some sports cars. The Escalade also offers a comfortable ride, which is a nice contrast to taking hits on the football field. And then there's the equipment -- for $92,000, you can buy an Escalade Platinum, which starts at $91,300 with shipping. With it, you'll get heated and ventilated front seats, a cooled center console box, adaptive cruise control, a fold-down Blu-ray player for the back seats, massaging front seats, 22-inch alloy wheels and all the latest high-tech safety features and gadgets.
Find a Cadillac Escalade for sale
Ford F-150 Raptor
Few modern vehicles are as cool as the latest Ford Raptor. Essentially an F-150 on steroids (legal ones, we assure you), the F-150 Raptor offers attention-grabbing styling and a go-anywhere personality thanks to huge tires, a lifted suspension and a lot of off-road equipment hidden underneath the skin. But it isn't just an off-roader: Boasting a 3.5-liter turbocharged V6 with 411 horsepower and 434 lb-ft of torque, the Raptor is surprisingly quick on dry pavement, and it touts luxury features such as ventilated front seats, heated rear seats, a sunroof, a navigation system and more. The only problem is that the latest Raptor won't go on sale until the end of the year, which means you'll need to stash that $92,000 somewhere safe for a few more months.
Find a Ford F-150 Raptor for sale
Jaguar F-TYPE
Take one look at the Jaguar F-TYPE, and you'll know why it's worthy of your $92,000 salary bonus. It's downright beautiful, touting some of the sleekest, most exciting lines of any modern sports car. Of course, it also has the performance to match its good looks. Ninety-two grand will easily buy you the midrange F-TYPE S model, which starts at $74,300, uses a 380-hp supercharged V6 and touts sharp handling that isn't typical of Jag's usually luxurious automotive range. The only problem? As beautiful as it is, many athletes will probably have trouble fitting inside the small F-TYPE S Coupe. Fortunately, there's also a convertible option, which starts at $81,400, retains the same handsome lines and boasts infinite headroom.
Lexus RC F
The Lexus RC F is one of those rare cars that seemingly does everything: from performance to comfort and from exciting and eye-catching to reliable and durable. In terms of performance, the RC F's credentials are obvious: In addition to standard rear-wheel drive, it touts a 5.0-liter V8 that offers 467 hp and 389 lb-ft of torque -- enough to help the car reach 60 miles per hour in well under 5 seconds. It also boasts selectable drive modes, high-performance Brembo brakes and a sport-tuned suspension. But the RC F can also be surprisingly comfortable, boasting an available 17-speaker sound system, adaptive cruise control, a heated steering wheel, ventilated front seats, an infotainment system with smartphone-app integration and more. And then there's the styling, which is bolder than anything we've ever seen from Lexus. The best part? Prices are surprisingly reasonable, as the RC F starts at $63,800 with shipping, leaving you with more than enough money left over to pay the taxes on our newfound salary bonus.
Porsche Cayman
Unfortunately, a $92,000 salary bonus isn't quite enough for the flagship Porsche 911, which starts at $90,400 before options and extras -- many of which you'll want. But it's more than enough to get any version of the sporty Porsche Cayman, from the base-level model, which starts around $53,600, to the high-end Cayman GT4, which is $85,600 after destination. We love 'em all, as they each tout impressive styling, razor-sharp handling and powerful, exciting engines, from the base-level Cayman's 275 hp all the way up to the GT4's impressive 385 hp. Admittedly, the Cayman isn't the car for the driver who prioritizes comfort over performance, and we suspect many athletes will find it more than a bit tight inside. But if you can fit -- and if you want to speed around corners -- the Cayman is the car for you.
Find a Porsche Cayman for sale
Land Rover Range Rover Sport
Yes, we know that you should be able to get the full-size, flagship Range Rover model for $92,000, rather than settling for the smaller Range Rover Sport. But at $86,000 with shipping, the full-size Range Rover is now barely within our budget, and besides, getting a Sport is hardly settling. We say that because the Sport now offers just about everything the full-size model does, including all the fancy off-road gadgets that allow it to travel just about anywhere on or off the pavement. And it has a few additional benefits over the standard model too, such as a third-row seat (hey, professional football players have families, too!) and a high-performance SVR model, which is unfortunately out of our price range. With a $92,000 budget, we'd get the Supercharged model, which starts at $81,000 with shipping and touts 510 hp, an 8-in touchscreen with a navigation system, dual-zone automatic climate control, xenon headlights and much, much more.
Find a Land Rover Range Rover Sport for sale
Tesla Model X
Ask anyone on the street, and they'll tell you that few vehicles on sale today are cooler than the Tesla Model X. And who are we to disagree? In addition to the usual Tesla fare -- a futuristic interior and a plug-in electric drivetrain -- the Model X touts family-SUV sizing and falcon-wing doors that rise into the air. While the most expensive Model X on sale today starts at well over $100,000, Tesla CEO Elon Musk says a new version will be out soon with a more reasonable $80,000 price tag. Our only advice: There are long waiting lists, so we suggest signing up now. You can always cancel your order if you don't win the big game.
Volvo XC90
When you think about Volvos, you may think "suburban family" rather than "professional athlete." But the new XC90 is good enough for both. No, it isn't as boldly styled as an Escalade, and it doesn't offer a big, burly V8 under the hood, but it does tout a large, comfortable interior, a handsome design, a powerful 316-hp turbo supercharged 4-cylinder engine and one of the smoothest rides of any luxury SUV on the market. Then there's the equipment: Fully decked out, the XC90 can feature a 19-speaker sound system, 22-in wheels, an adaptive air suspension, a power-folding third-row seat, LED headlights with automatic high beams and an automated parking system -- all for well below $70,000 with shipping. Think of it as a more sensible alternative to the Escalade.