Top Cars
8 Cheap Cars That Are Fun to Drive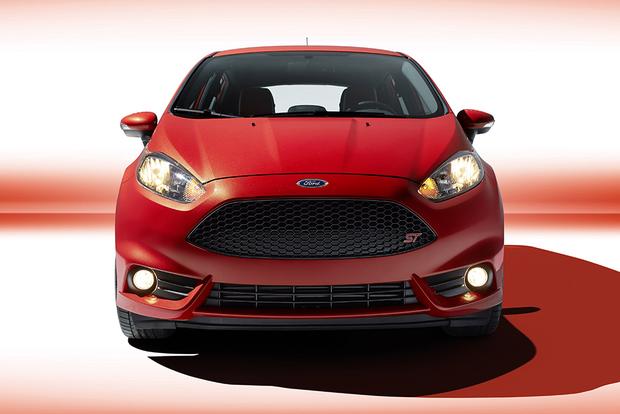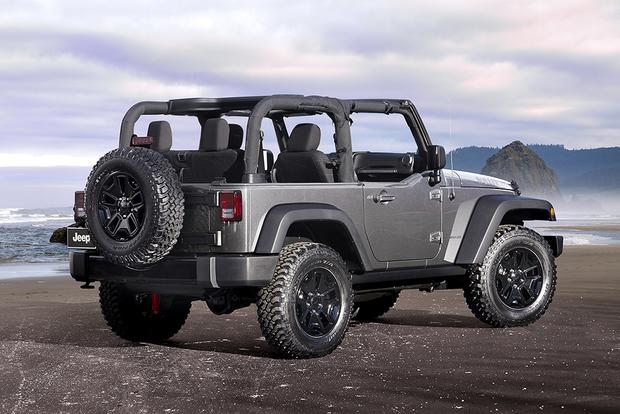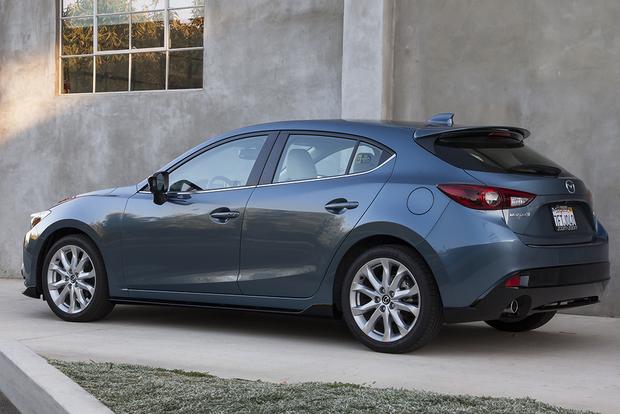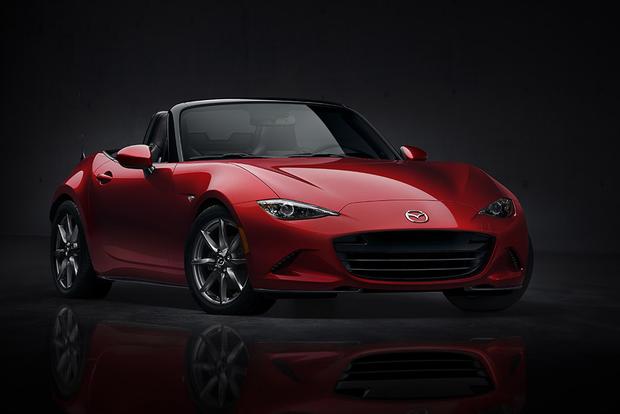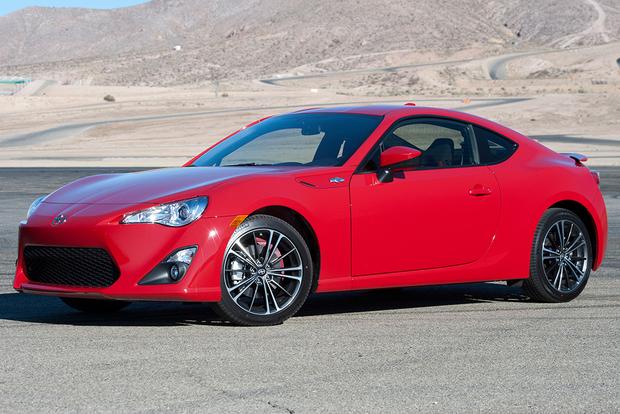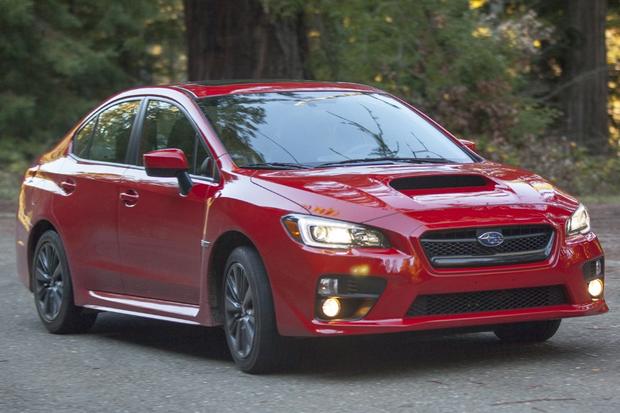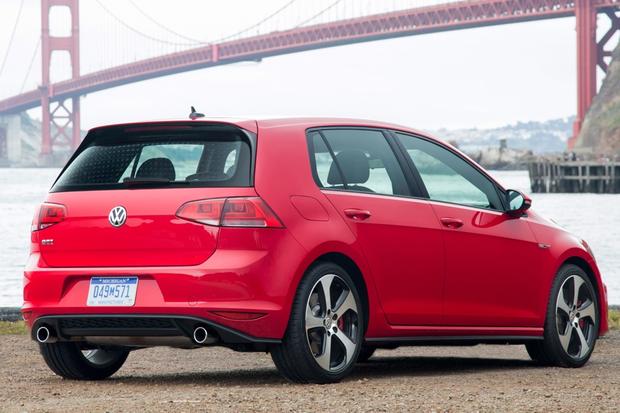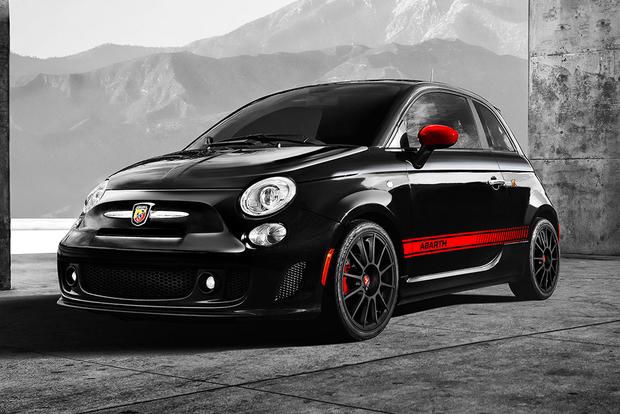 If you're interested in a cheap car, you probably think you're stuck with the basics: a simple sound system, a few features, small sizing and no frills. You may also think you're stuck with a car offering a dull, unexciting driving experience. That's where you're wrong. Our listing of eight fun-to-drive cheap cars proves you don't have to spend a lot of money for a car that'll put a smile on your face when you climb behind the wheel.
FIAT 500 Abarth
The FIAT 500 Abarth is the ultimate example of a cheap car that's fun to drive. It's definitely cheap, as prices start at just $23,500 with shipping, which is well under the average price of a new car. While its 160 horsepower may not seem like enough power to make it fun to drive, consider that the 500 Abarth is only 144.4 inches long and only weighs 2,500 pounds. The result is a 0-to-60 time of around 7 seconds and one of the best sensations of speed on the market thanks to an amazing sports-car-like exhaust note. Handling is excellent too, due to tires with good grip and well-designed sport suspension.
Ford Fiesta ST
The Ford Fiesta ST seems to have it all. Base pricing starts at $22,000 with shipping, which is reasonable for a hot hatch, especially when you consider that the smaller FIAT 500 Abarth is pricier. The Fiesta ST offers more power than the 500 Abarth too, touting a raucous 197 hp and 214 lb-ft of torque. There's a slick-shifting 6-speed manual transmission, which is perfect for enthusiasts. The Fiesta ST isn't all performance and no practicality. In addition to a useful hatchback body style, it offers four doors and wallet-friendly fuel economy ratings of 26 miles per gallon in the city and 35 mpg on the highway.
Jeep Wrangler
Although the Jeep Wrangler might not be fun to drive in the normal way, it's still one of the most enjoyable vehicles on the road. No, it won't go around curves or accelerate from traffic lights like a sports car, but it's perfect for cruising to the beach, tackling off-road trails and driving around the city with the top down and the doors off. There's a bumpy ride and a low top speed, but it's all part of the Wrangler's charm. Also part of the charm? A highly reasonable base price of less than $24,000 with shipping.
Mazda3
If you're interested in a cheap, practical car that will put a smile on your face, the Mazda3 is an excellent candidate. Practicality is assured, as it offers 4-door sedan or 5-door hatchback body styles and excellent cargo room. It's also cheap to buy and own, as the Mazda3 starts around $18,800 and fuel economy figures can easily top 40 mpg hwy. Is it fun? We think the Mazda3 is one of the most enjoyable cheap cars to drive, offering impressive handling and excellent steering feel. We also like the available 184-hp 4-cylinder engine, which makes the compact Mazda feel surprisingly zippy.
Mazda MX-5 Miata
The Mazda MX-5 Miata is the perfect inexpensive fun car -- if practicality isn't a major concern. We say that because the MX-5 Miata offers only two seats and the trunk isn't exactly cavernous. Get past those issues, and you'll find a reasonable base price of less than $26,000 with shipping, along with a surprisingly potent 155-hp 4-cylinder engine and one of the most enjoyable chassis on the market, tuned for driving pleasure above all else. We also love that it's a convertible, which allows you to put the top down and enjoy every inch of your favorite curvy roads.
Find Mazda MX-5 Miata for sale
Scion FR-S/Subaru BRZ
The Scion FR-S and Subaru BRZ are among today's best new cars for drivers who want to have fun on the road without spending a fortune. The BRZ is a little cheaper, starting around $26,400 to the FR-S's $27,100, a difference largely coming down to standard equipment levels. Regardless of which one you pick, you'll have direct steering, flat cornering and a rev-happy engine constantly enticing you to accelerate harder. You'll also get a wide, low-slung coupe look, ensuring you'll stand out on the road. Don't worry about being a gas guzzler; drive an FR-S or BRZ gently, and you'll get up to 25 mpg city/34 mpg hwy.
Subaru WRX
The Subaru WRX, along with its high-performance STI stablemate, is one of our favorite performance cars on the market at any price. The WRX starts at just $27,500, which is icing on the cake, as it gives us yet another reason to add the sedan to our shopping list. We didn't really need any more reasons, considering its standard all-wheel drive, slick-shifting 6-speed manual transmission, excellent handling and impressively potent 270-hp turbocharged 4-cylinder engine. The WRX isn't a luxury car on the inside, but if you're looking to have fun on a budget, few models offer the same benefits as the Subaru WRX.
Volkswagen GTI
The Volkswagen GTI is an excellent hatchback, getting better every few years. Although it now features a sharper design, more power and a nicer interior than previous models, it still offers everything we've always loved about the GTI, namely the hatchback practicality, the razor-sharp handling and excellent acceleration. It also boasts the main criterion for inclusion on this list, which is reasonable pricing. The GTI starts at $26,500 with shipping. While that's more expensive than most of the other models included, it's easy to argue that the GTI is the best possible all-around car, combining a luxurious interior, a practical design and a sports-car-like engine and chassis.