Top Cars
8 Cheap Cars That Are Ideal for City Living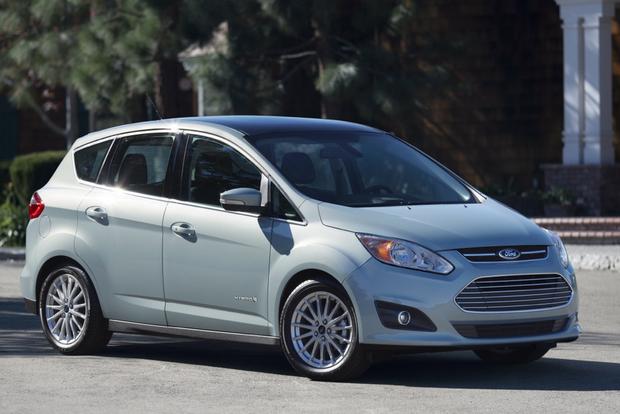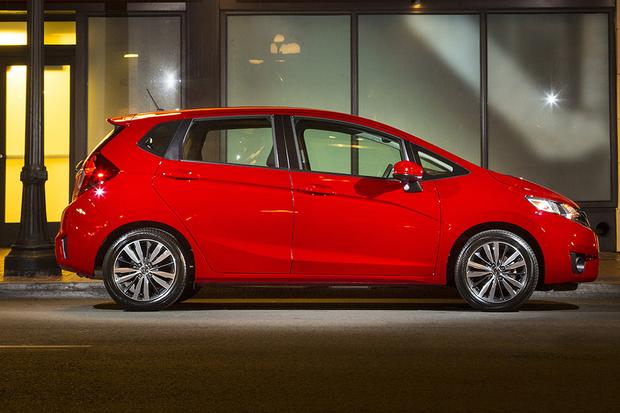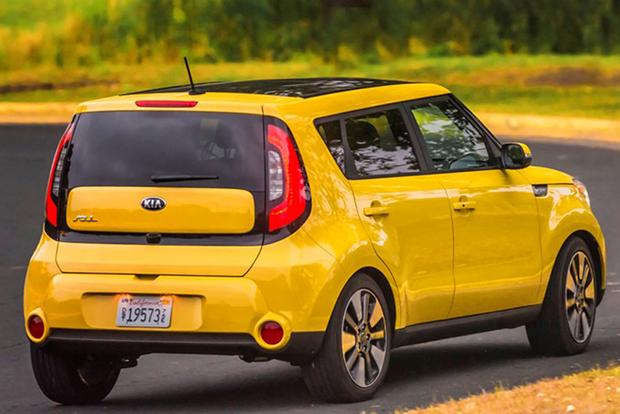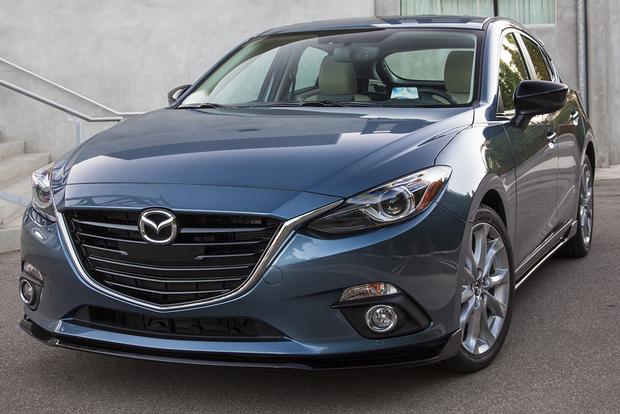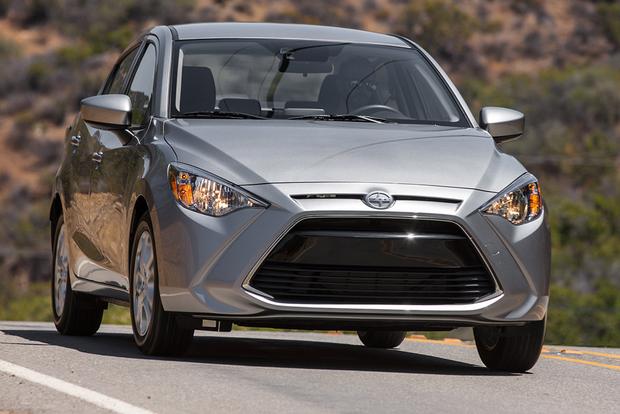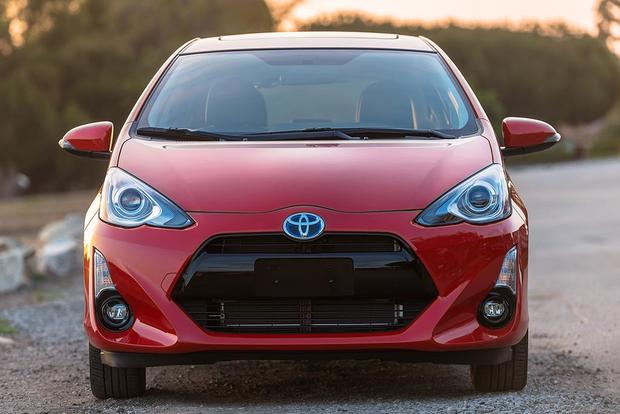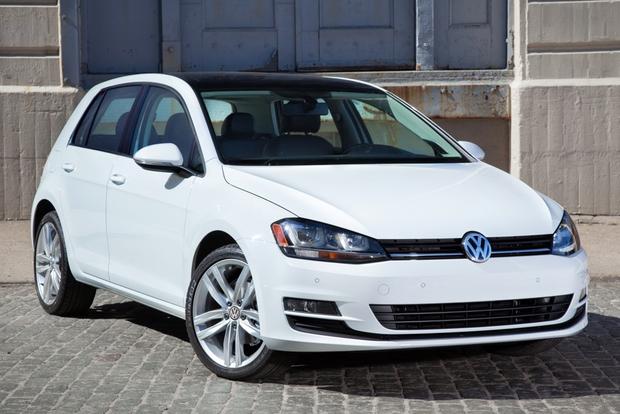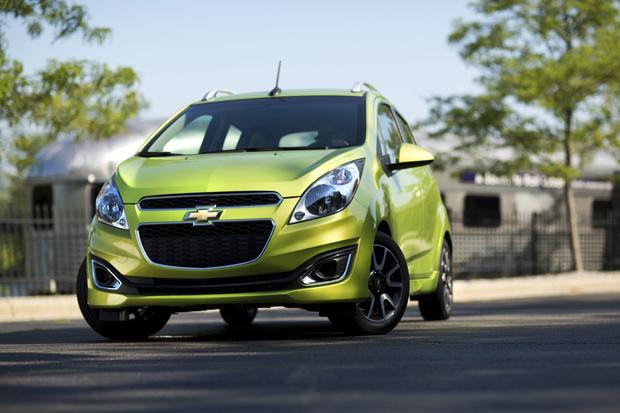 A great city car is more than just compact. Sure, concise dimensions are important for weaving through crowded streets and maneuvering into tight curbside parking spots, but today's urban dweller demands a much more balanced equation, factoring such criteria as design, performance, fuel economy, safety, comfort, cargo space and of course, an affordable price. Here's our list of eight great cheap cars well-suited for city life. Furthermore, we've included both new and certified pre-owned (CPO) offerings to help nail down the best values out there.
CPO Chevrolet Spark
As one of the best-selling subcompacts on the market, the euro-styled Chevrolet Spark is the quintessential little runabout you'd expect to see on city streets everywhere. With its concise dimensions, it is highly maneuverable, ideal for making quick turns and fitting into tight parking spots. But high noise levels and an unrefined ride make the Spark less desirable for highway cruising. Within, the Spark offers impressive connectivity with an available built-in Wi-Fi hotspot. However, those in need of cargo space and versatility may want to look elsewhere. For maximum value, we suggest taking a look at one of nearly 350 different certified pre-owned 2013-2014 Sparks available on Autotrader, which feature an average price of $11,800.
Find a Chevrolet Spark for sale
CPO Ford C-MAX
Somewhere between a wagon, a hatchback and a crossover, the Ford C-MAX is a uniquely envisioned hybrid with an eye-catching design (especially the front-end) and an athletic stance. Its strong and efficient powertrain is defined by a 2.0-liter 4-cylinder engine and an electric motor, together making a robust 188-horsepower and 129 lb-ft of torque, while yielding an impressive 45 miles per gallon in the city and 40 mpg on the highway. Within, cabin materials have a premium look and feel, and there's plenty of technology headlined by Ford's SYNC infotainment and telematics system. Our recommendation is a certified pre-owned 2013 or 2014 model since there are over 300 examples on Autotrader with an average price of just $19,000, a figure that includes both hybrid and plug-in hybrid (Energi) versions of the C-MAX.
2016 Honda Fit
Now in its third generation, the Fit is more fit than ever. Powered by a well-engineered 1.5-liter 4-cylinder engine, this little hatchback is peppy enough to hold its own in city traffic. It also offers excellent fuel economy -- achieving up to 41 mpg hwy -- and Honda reliability, which goes a long way in the peace-of-mind department. Within, the Fit offers a roomy cabin with high levels of standard equipment and a surprising amount of cargo space for groceries or even small furniture. The 2016 Honda Fit starts at just over $17,000 with shipping.
CPO Kia Soul
It's hard to have a conversation about city cars without including the Kia Soul. Since first hitting the market back in 2009, the Soul defined itself as a stylish (yet boxy) and fun offering with lots of cargo room and tons of tech. Fast forward to present day and things have only gotten better for this iconic urban cruiser. The Soul offers plenty of standard equipment and impressive options such as a full panoramic sunroof. And the interior is one of the most refined among small cars. On the downside, the Soul suffers from some engine noise under hard acceleration, but that's the case with many of the offerings in the compact category. With its exceptional 10-year/100,000-mile warranty, we suggest you check out our roster of certified pre-owned 2013-2014 Souls on Autotrader, where the average price is just over $15,000. A high-value bargain, indeed.
2016 Mazda3
Available in two body styles -- sedan and hatchback -- the Mazda3 is a stylish and spirited offering with lots of character and a robust lineup of standard amenities. Those looking for a youthful appearance and an upshot of cargo space will likely lean in favor of the more practical hatchback. Zoom-Zoom is delivered via a choice of two capable 4-cylinder engines: a 155-hp 2.0-liter and a 184-hp 2.5-liter. And both are capable of achieving more than 40 mpg thanks to Mazda's SKYACTIV TECHNOLOGY. Delivering performance, efficiency and plenty of tech features, this car is for the city driver who actually enjoys driving. The 2016 Mazda3 has a base sticker of $18,665 with shipping.
2016 Scion iA
As the newest member of the Scion lineup, the iA is a subcompact sedan that competes with the Honda Fit, Nissan Versa, Toyota Yaris and Mazda2, among other cheap cars. Motivated by a miniscule 1.5-liter 106-hp 4-cylinder engine, the iA is efficient to the tune of 37 mpg combined -- 33 mpg city/42 mpg hwy. Though very underpowered, this little sedan offers a comfortable and surefooted ride on urban streets and beyond city limits. The interior layout is sensible and the navigation with voice recognition is particularly intuitive. For cargo, the iA's trunk is pretty roomy, but if you prefer more space and versatility, you'll want to check out the Scion iM hatchback instead. Overall, the 2016 Scion iA is quite feature-rich, proving itself as a good bang-for-your-buck offering starting at $16,495 with shipping.
CPO Toyota Prius c
The Prius c is essentially a smaller, less expensive version of its big brother, the Prius. Aimed at city folk, it offers hatchback versatility and impressive fuel economy to the tune of 53 mpg city/46 mpg hwy. However, acceleration is mediocre at best, making off-the-line performance and highway passing a challenge. Within, the Prius c seats five passengers and uses quality materials throughout the cabin. And pricewise, the Prius c is one of the least expensive hybrid cars on the market. There are close to 360 certified pre-owned 2013-2014 Prius c models on Autotrader, with an average cost of $16,600.
Find a Toyota Prius c for sale
2016 Volkswagen Golf
German engineering goes a long way when it comes to driving experience and the Volkswagen Golf is a fine example with its balanced ride and handling equation and European road manners. The Golf also offers hatchback versatility and a nice dose of sportiness for getting from point A to point B. From a driveability standpoint, the only criticism is the car's rear visibility. Inside, fit and finish are at a high level, but the Golf lacks a robust feature set, especially in the area of infotainment and telematics. With an MSRP of $19,315, including shipping, the 2016 VW Golf is priced on the steeper side of the small car segment.