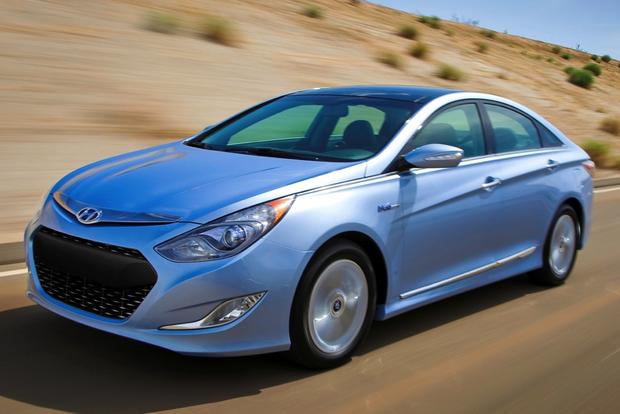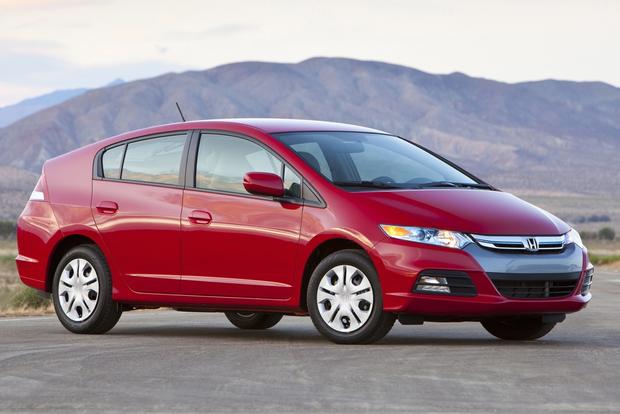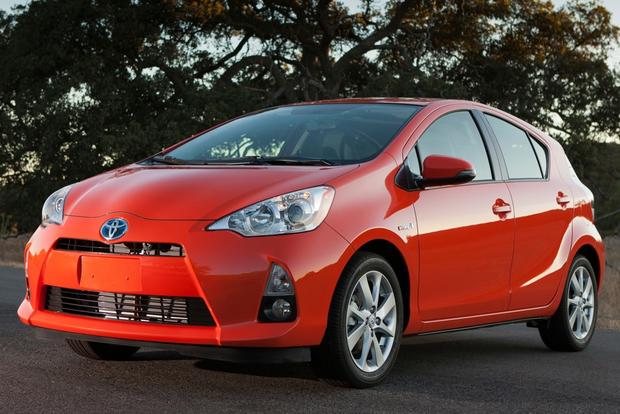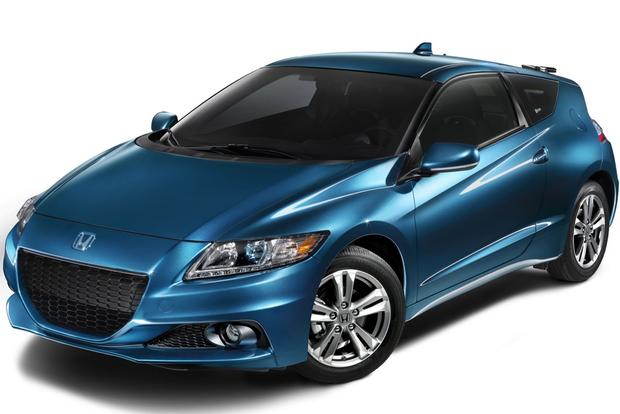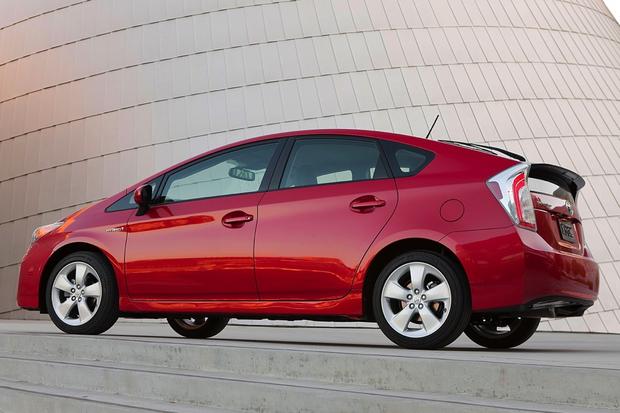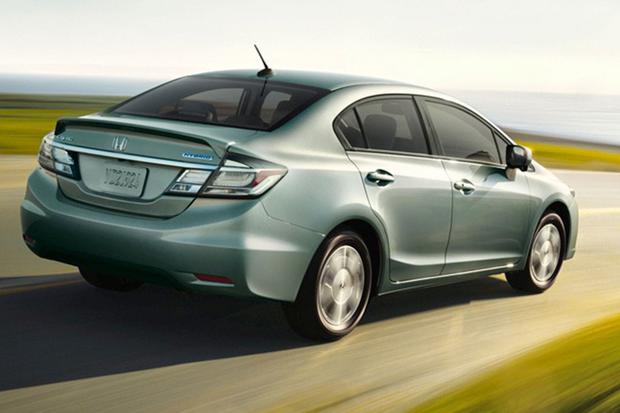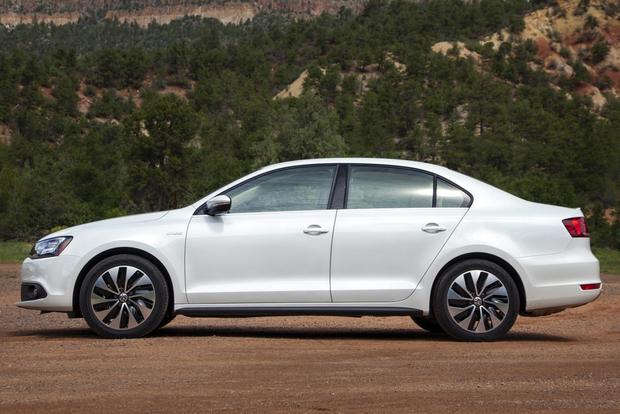 If you're looking for a fuel-efficient car that will save you money at the pump, chances are good that you're interested in a hybrid -- but you're probably learning that many hybrids can be pricey, owing to their complex technology and high demand. Fortunately, you've come to the right place to find a hybrid that won't break the bank, as our latest list looks at the least expensive hybrid cars on the market.
1. Honda Insight -- $19,515
The Honda Insight is America's most affordable hybrid. It's also very fuel efficient, thanks to a 1.3-liter 4-cylinder engine that's mated to an electric motor and a continuously variable automatic transmission. The Insight is outfitted with a drivetrain that manages to achieve 41 miles per gallon in the city and 44 mpg on the highway. Better yet, the Insight is more practical than most of the cars on our list thanks to a 5-door hatchback body style, a large cargo area and fairly comfortable seating for five. Our only issues are that the Insight's driving experience isn't up to par with most rivals and that its gas mileage, while excellent, can't come close to fuel economy figures of competitors that cost only a little more money.
2. Toyota Prius c -- $19,890
The Toyota Prius c is the smallest and least expensive member of the Toyota Prius family, which now boasts three fuel-efficient hybrid models: the c, the standard Prius and a larger model called the Prius v. Of those, the Prius c boasts the best city fuel economy, touting up to 53 mpg thanks to a 1.5-liter 4-cylinder mated to an electric motor. It's not so bad on the highway, either, with an Environmental Protection Agency (EPA) rating of 46 mpg. The Prius c's biggest flaws are its small size and ride quality, two issues we expect most drivers will be able to overlook given its excellent pricing and gas mileage.
Find a Toyota Prius C for sale
3. Honda CR-Z -- $20,785
The Honda CR-Z brings a sporty flair into the world of hybrid cars thanks to dramatic styling, a cockpit-like interior and an unusual manual transmission. It's also one of the most affordable hybrid cars on the market, with a base price of less than $21,000 with shipping. But don't go rushing out to buy a CR-Z just yet: Due to its emphasis on sport over efficiency, the 2-door hatchback isn't the most practical or economical of hybrid cars. In fact, it offers just two seats, and its 130-hp engine means gas mileage is pegged at just 31 mpg city/38 mpg hwy. Still, we recommend the CR-Z to those who want a little performance to go along with their hybrid.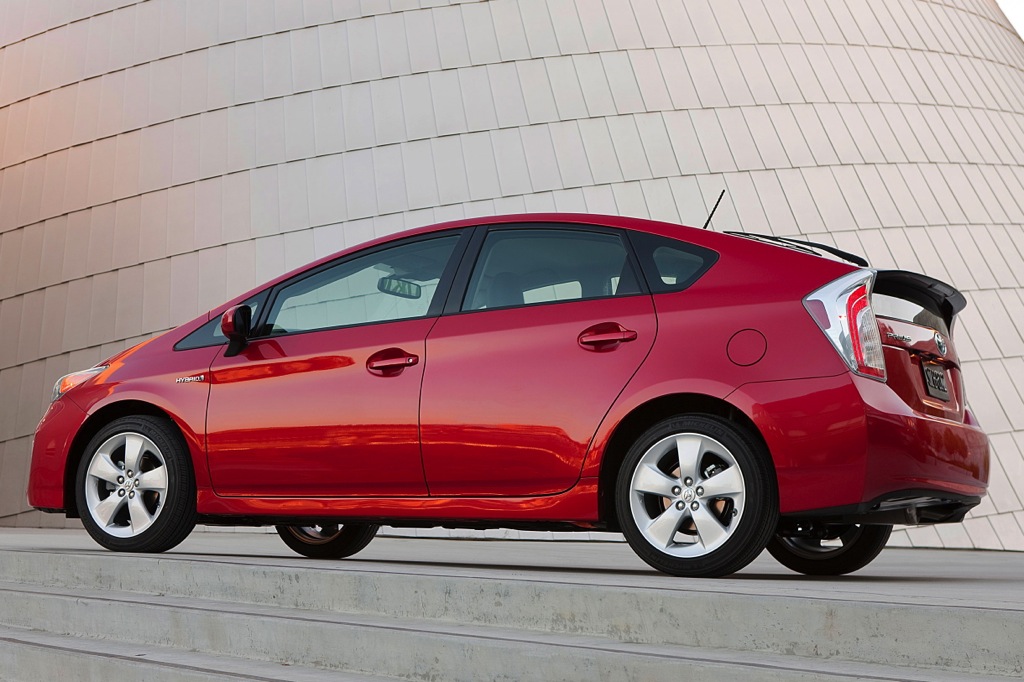 4. Toyota Prius -- $25,010
The Toyota Prius is a mainstay in the world of hybrid cars, thanks to several highly alluring qualities. For one, its gas mileage rating of 51 mpg city/48 mpg hwy leaves it almost unparalleled among rivals, except other Toyota models such as the smaller Prius c. It's also highly practical, thanks to a surprisingly big interior and a large cargo area. But most importantly, the Prius offers appealing pricing: With a starting price of just over $25,000, the hatchback remains one of the best choices around for shoppers interested in a hybrid that won't cost a fortune to buy.
5. Honda Civic Hybrid -- $25,425
The Honda Civic Hybrid is exactly what it says: a hybrid version of the popular Honda Civic. But it's even more than that, thanks to a long list of standard features that includes a power sunroof, alloy wheels and an Around View blind spot camera, which we happen to love. Gas mileage also comes in at a respectable 44 mpg city/47 mpg hwy, which beats out many rivals. And pricing is a forte: At $25,425, the Civic Hybrid remains one of the least expensive new hybrids on the market. Our only issue: As good as the Civic is, it still can't touch the Prius for fuel economy or interior space.
Find a Honda Civic Hybrid for sale
6. Ford C-MAX Hybrid -- $25,995
The Ford C-MAX is a 5-door hatchback available in hybrid or plug-in hybrid guise. Boasting a 188-horsepower 4-cylinder engine, the C-MAX touts room for the whole family, reasonable pricing and excellent fuel economy. According to the EPA, the C-MAX Hybrid's mpg figures come in at a whopping 45 mpg city/40 mpg hwy, better than many rivals, especially given the C-MAX's family-sized interior volume. We're also fond of the C-MAX's generous standard equipment list, which includes items like dual-zone automatic climate control, Bluetooth and a USB interface for music.

7. Volkswagen Jetta Hybrid -- $26,015
The popular Volkswagen Jetta now offers a hybrid version, and with it comes many impressive traits that fuel-economy-minded shoppers will appreciate. One is gas mileage: According to the EPA, the Jetta Hybrid returns 42 mpg city/48 mpg hwy, which is far better than the diesel-powered Jetta's 30 mpg city/42 mpg hwy. The Jetta Hybrid is also reasonably priced, starting at just over $26,000. Icing on the cake is a long list of standard equipment that includes keyless ignition, dual-zone automatic climate control, Bluetooth and alloy wheels.
Find a Volkswagen Jetta Hybrid for sale
8. Hyundai Sonata Hybrid -- $26,810
The Hyundai Sonata Hybrid offers many of the traits that you'll want in a hybrid car: good fuel economy, lots of equipment and reasonable pricing, to name just a few. Its most important quality, however, is that it's the least expensive hybrid midsize sedan, beating out rivals such as the Ford Fusion Hybrid, Toyota Camry Hybrid and Honda Accord Hybrid. Unfortunately, gas mileage isn't quite on the level of some of those models, but it still returns a respectable 36 mpg city/40 mpg hwy, which is better than many nonhybrid compact or midsize cars can say.