Top Cars
8 Exciting New Cars You Haven't Heard About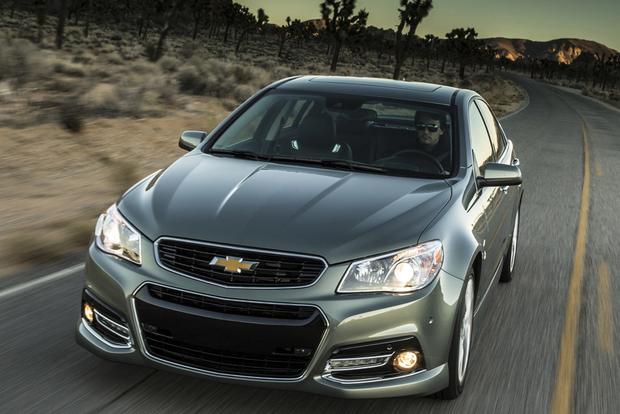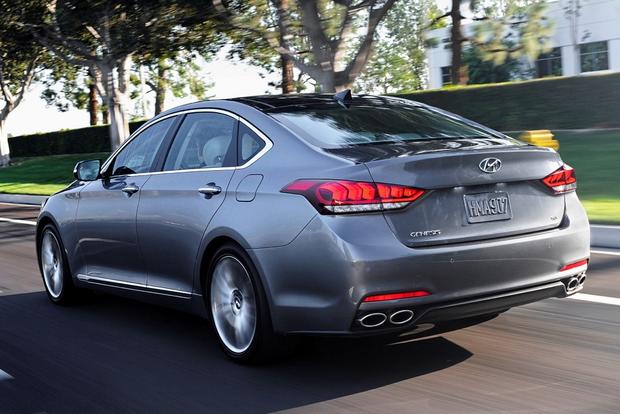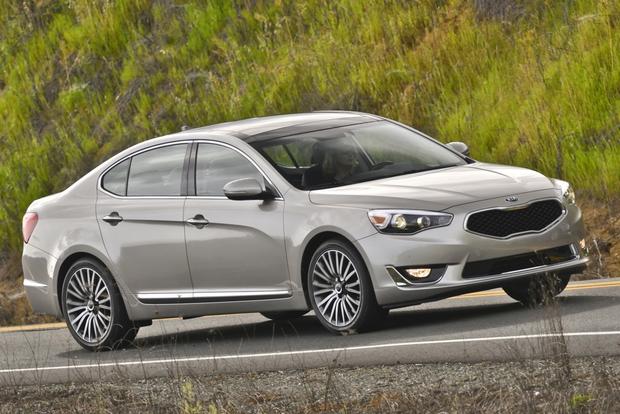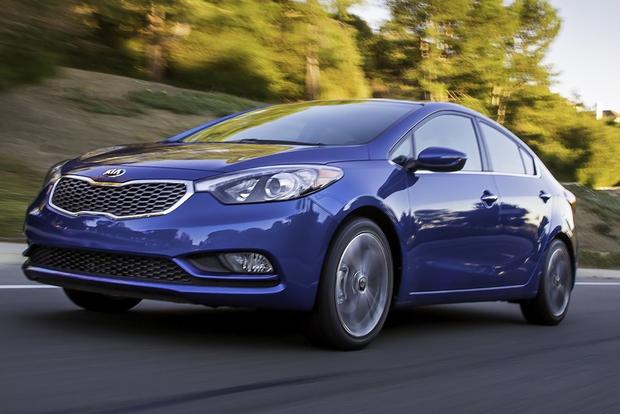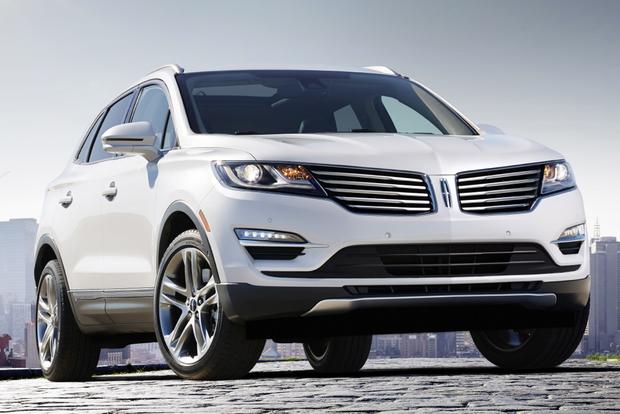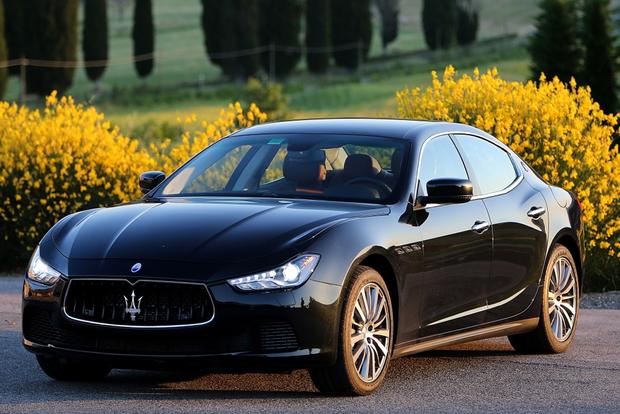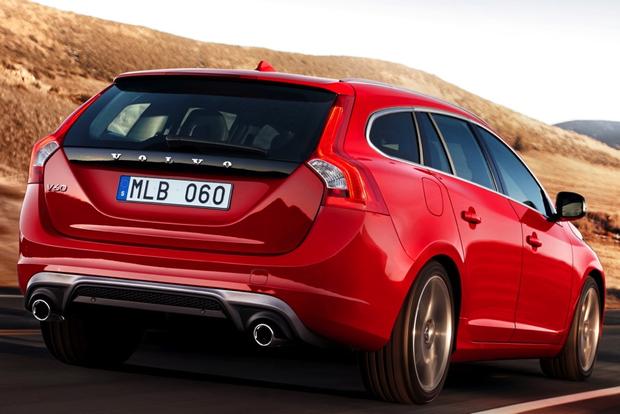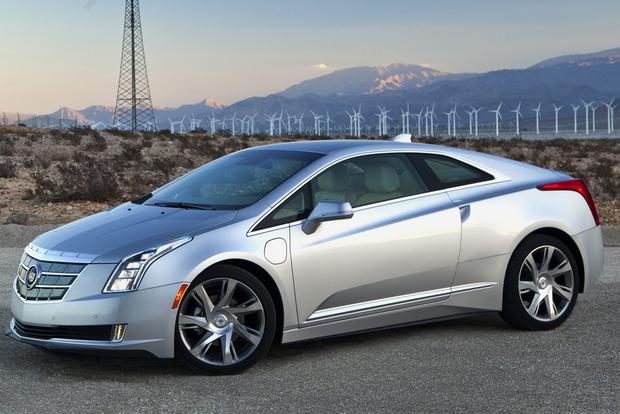 If you've paid attention to the automotive world lately, it's likely that you're hearing a lot about several exciting new cars -- models such as the Chevrolet Corvette, the Jaguar F-Type, the Mercedes CLA and others. But what about the cars that aren't grabbing the headlines? We've listed eight of our favorite new 2014 and 2015 models that haven't stolen the headlines but still deserve to be mentioned.
Cadillac ELR
Think of the Cadillac ELR as a sleeker, more luxurious version of the Chevrolet Volt. Based on a Volt chassis and offering the Volt's engine, the ELR adds a handsome coupe body and Cadillac's edgy styling. Pricing is high, as Cadillac has stated the ELR will start around $75,000, but the plug-in hybrid coupe's starting lease payment is a much more reasonable $699 per month. While the ELR's electric-only range is limited to around 35 miles, a range-extending gasoline engine brings the car's total range to more than 300 miles.
Chevrolet SS
The Chevrolet SS is a high-performance, rear-wheel-drive sedan aimed at enthusiasts who want more excitement than Chevrolet's full-size Impala offers. Power comes from a 415-horsepower 6.2-liter V8, and standard performance features include Brembo brakes, a limited-slip differential and sport suspension. No, the SS doesn't include any wild, low-slung styling like many performance cars, but it does combine comfortable seating for five with sports-car-like 0-to-60 miles per hour times of less than five seconds.
Hyundai Genesis
The Hyundai Genesis sedan offers lots of luxury -- and technology -- at a reasonable price. The all-new 2015 Genesis will boast a new high-end Lexicon sound system, a full-color head-up display and even an app that syncs with Google Glass. It also features newly available all-wheel drive, handsome curvy styling and two powerful engines: a 311-hp 3.8-liter V6 and a 420-hp 5.0-liter V8. Unless your next car absolutely must be a luxury brand, we strongly recommend trying out the Genesis when it reaches dealers this spring.
Find a Hyundai Genesis for sale
Kia Cadenza
Interested in a luxury car without paying luxury-car prices? Check out the new 2014 Kia Cadenza, which is one of the best new luxury models you've likely never heard about. Priced from $36,000, the Cadenza offers a 293-hp V6 and a long list of standard features, from leather upholstery with heated power front seats to dual-zone automatic climate control -- and even a navigation system. The Cadenza also comes with Kia's excellent warranty, which covers the engine for 10 years or 100,000 miles and the rest of the car for five years and 60,000 miles.
Kia Forte
You've no doubt heard of the Honda Civic, Ford Focus and Toyota Corolla, but what about the Kia Forte, which has been fully redesigned for the 2014 model year? Offering sleek lines and a surprisingly nice interior, the Forte boasts sedan or hatchback body styles and a wide range of available options, which even includes high-end features such as dual-zone climate control, heated leather seats and a power sunroof. A 148-hp 4-cylinder is standard, though shoppers who choose the sporty Forte SX can get a 201-hp turbocharged 4-cylinder for some serious muscle.
Lincoln MKC
Ford is trying to increase the popularity of its upscale Lincoln brand, and the MKC crossover looks like a good start. Based on the popular Ford Escape, the MKC offers high-end touches and totally new styling, along with upscale features such as a panoramic sunroof, a remote starter, dual-zone automatic climate control and even adaptive cruise control. Pricing will start around $34,000 with shipping, placing the MKC in competition with rivals such as the Acura RDX and Infiniti QX50. If you're searching for a luxury SUV, we certainly recommend adding the MKC to your shopping list when it goes on sale this summer.
Maserati Ghibli
You've probably heard of the Maserati Quattroporte performance sedan. But did you know Maserati also offers an entry-level model dubbed the Ghibli? It's new for 2014, and it starts around $66,000 with shipping -- a price that's more in line with BMW or Mercedes than Maserati. But the Ghibli doesn't skimp on Maserati performance, thanks to a twin-turbo 3.0-liter V6 that makes 345 hp and 369 lb-ft of torque. There's also an all-wheel-drive Ghibli S model with an even more potent 404-hp version of the same engine. Of course, the Ghibli also boasts traditional Maserati styling and razor-sharp handling.
Find a Maserati Ghibli for sale

Volvo V60
There's a new Volvo wagon in town. Offered in Europe since 2010, the V60 is finally making its U.S. debut for the 2015 model year. Essentially a station wagon version of the brand's S60 sedan, the V60 offers sleeker lines and a sportier driving experience than Volvo's other wagon, the family-oriented XC70. The V60 also boasts available all-wheel drive and up to 325 hp, though a plug-in hybrid is rumored to be on its way for drivers interested in a more fuel-efficient experience.
What it means to you: We think each of the new cars on our list are worthy of your consideration, even if they're not stealing all the press.