Top Cars
8 Family Cars That Get 30 Miles Per Gallon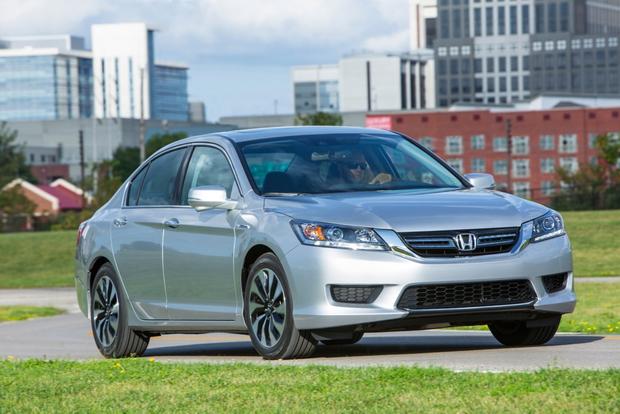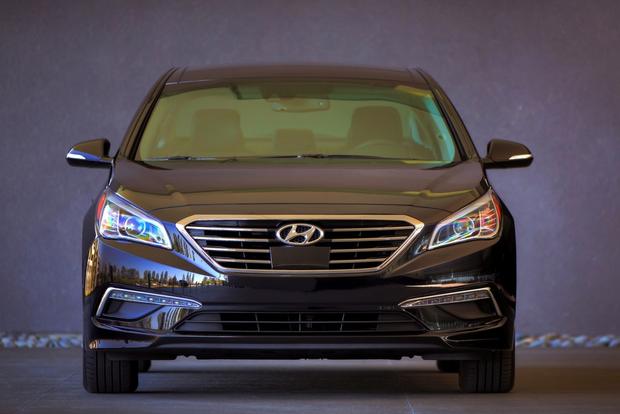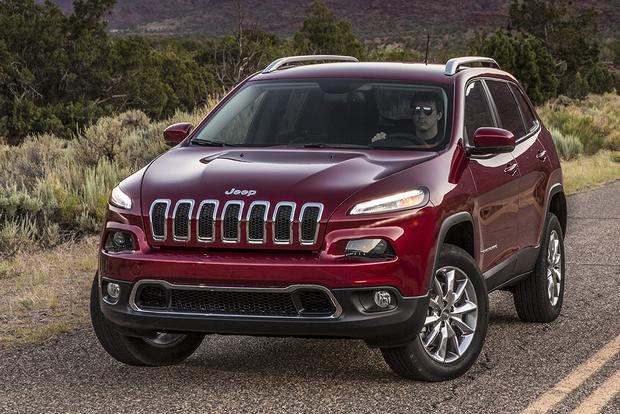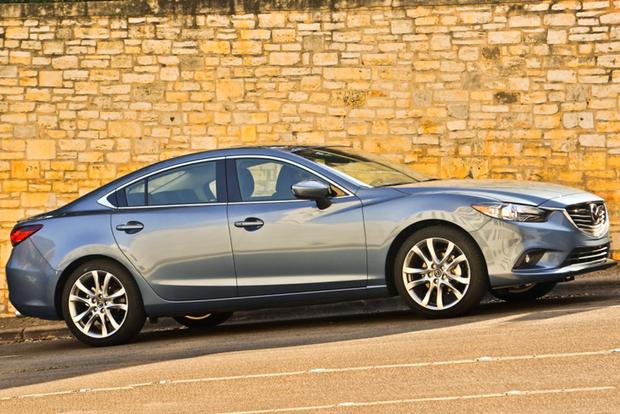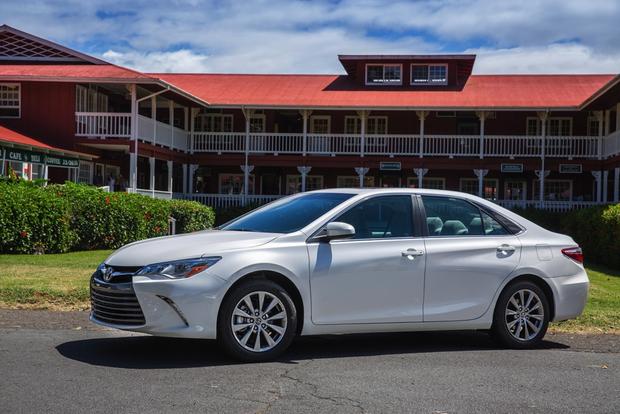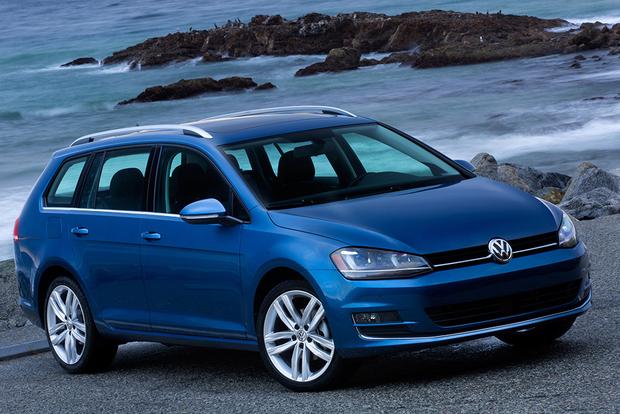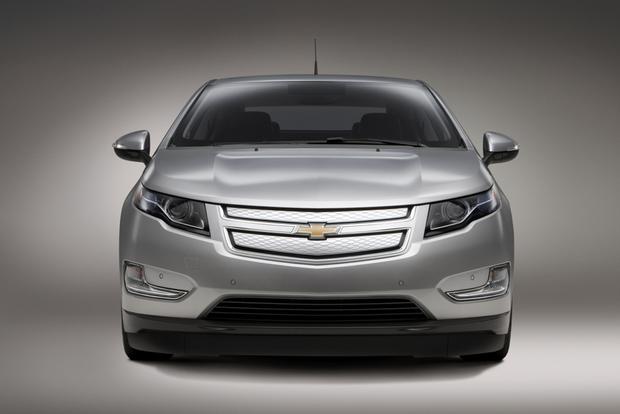 Contrary to what many drivers think, it's not impossible to find a car that combines room for the whole family and excellent gas mileage. Our latest list is proof, as we've rounded up eight new cars that boast roomy, family-friendly interiors and get at least 30 miles per gallon. We've primarily focused on mainstream models, so you don't have to break the bank to afford one of the family cars on our list.
Chevrolet Volt
The Chevrolet Volt doesn't just get 30 mpg. It goes about 30 miles on purely electric power, thanks to its futuristic plug-in hybrid powertrain. Once the battery supply is used up, you can drive your Volt on regular gasoline like a normal car, in which case you'll get nearly 40 mpg. Not sure if your family can fit in a hatchback? The Volt, which starts around $35,000 with shipping, comes with a spacious cargo area, five seats and a surprisingly large interior. Recent models boast family-friendly safety features, like lane-departure warning and forward-collision alert.
Find a Chevorlet Volt for sale
Ford Edge
Yes, it's true, you can buy a midsize SUV and get 30 mpg. Admittedly, the recently redesigned Ford Edge squeezes in, offering 20 mpg in the city and 30 mpg on the highway with its base-level 2.0-liter turbocharged engine. It still hits the magic 30 mpg number, despite traditional SUV styling, a roomy interior and a lot of today's latest gadgets, features that usually add weight and diminish fuel economy. We're also impressed the Edge manages to return 30 mpg despite a muscular 245 horsepower. If you're interested, expect pricing to start around $29,000 for a base-level Edge SE.
Honda Accord Hybrid
The Honda Accord Hybrid blows most other fuel-efficient family cars out of the water. One obvious reason is its gas mileage, which stands at an impressive 50 mpg city/45 mpg hwy -- figures almost matching the famed Toyota Prius. The Accord Hybrid also offers a larger interior than the Prius and a more traditional styling, not to mention better road manners in about every area. Then, there's pricing. The Accord Hybrid starts at a highly reasonable $30,000 despite a long list of standard features that include lane-departure warning, forward-collision warning, Honda's excellent LaneWatch blind spot monitoring system, an 8-inch video display, keyless ignition and entry and more.
Find a Honda Accord Hybrid for sale
Hyundai Sonata
The Hyundai Sonata offers several highly efficient engines, even if you don't want to pony up the extra cash for the sedan's pricey hybrid model. We especially recommend the Sonata Eco, which uses a 177-hp 1.6-liter turbocharged 4-cylinder and boasts an amazing 28 mpg city/38 mpg hwy. Family car shoppers will like the Sonata's other benefits, too, such as a roomy interior, a 10-year powertrain warranty and available safety features including forward-collision warning, blind spot monitoring, rear cross-traffic alert and more. Sound appealing? If so, the Sonata starts around $22,000 with shipping, with the Eco model priced just under $24,000 before options.
Find a Hyundai Sonata for sale
Jeep Cherokee
Few SUVs offer a better combination of excellent fuel economy and family car dimensions than the Jeep Cherokee. Inside, the Cherokee is a prime family crossover, touting five seats and a cavernous cargo area. Under the hood, there's a standard 184-hp 2.4-liter 4-cylinder engine boasting up to 22 mpg city/31 mpg hwy. There's a wide range of safety features to keep your family well protected, including forward-collision warning, lane-departure warning and a blind spot monitoring system. A new Cherokee starts at $24,000 with shipping, though well-equipped models can easily top $30,000 when you factor in options and accessories.
Mazda6
If you're looking for a great midsize sedan with excellent gas mileage figures, you'll want to check out the Mazda6. While many rivals struggle to hit 35 or even 30 mpg, the Mazda6 tops out at an impressive 40 mpg hwy. It also boasts a roomy cabin, reasonable pricing that starts around $22,500 with shipping and a long list of available safety features ranging from lane-departure warning to adaptive cruise control and forward-collision warning with automatic braking.
Toyota Camry Hybrid
Although it's been around for nearly a decade, the Toyota Camry Hybrid remains one of today's top vehicles for drivers who want to cart around the whole family and save money at the pump. In fact, carting around the whole family is a Camry specialty, as the sedan offers a roomy, comfortable interior and renowned durability that ensures it'll last for years to come. As for saving money at the pump, the Camry Hybrid boasts an impressive fuel economy rating of 43 mpg city/39 mpg hwy, not bad for a sedan starting at a highly reasonable $27,500 with shipping.
Find a Toyota Camry Hybrid for sale
Volkswagen Golf TDI Sportwagen
The Volkswagen Golf TDI Sportwagen offers excellent gas mileage, reasonable pricing and strong resale values, three items that should send it straight to the top of most wagon lovers' shopping lists. The only problem is size, as the TDI Sportwagen is a little smaller than most of the other models on our list. If you can cram your family into a Golf TDI Sportwagen, we suspect you'll be pleased. The wagon offers 31 mpg city/46 mpg hwy and a highly reasonable starting price of $25,500 with shipping.