Top Cars
8 Fun New Sports Cars That Won't Cost a Fortune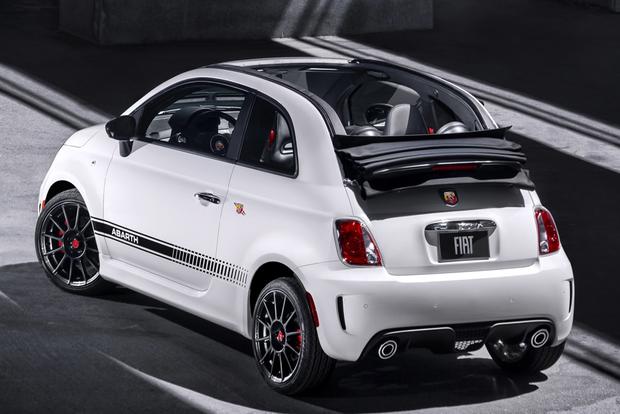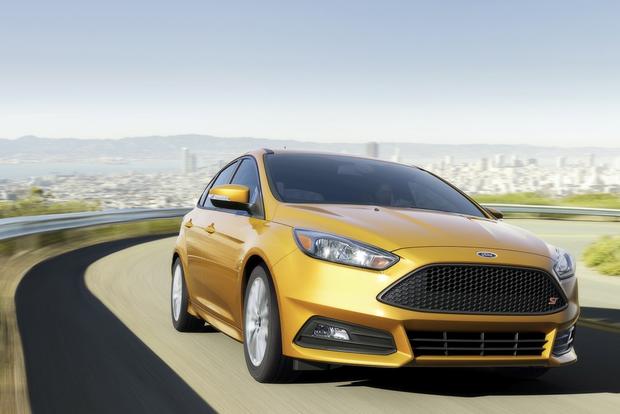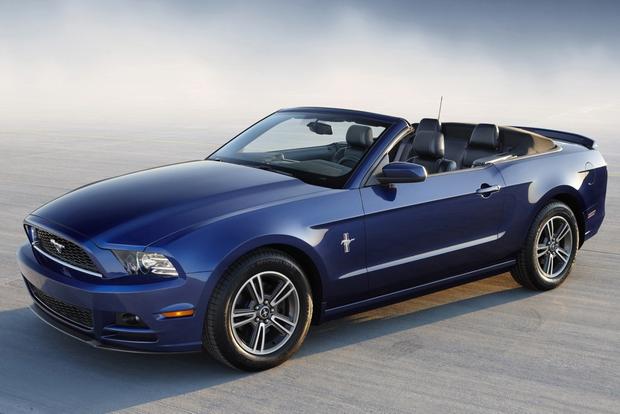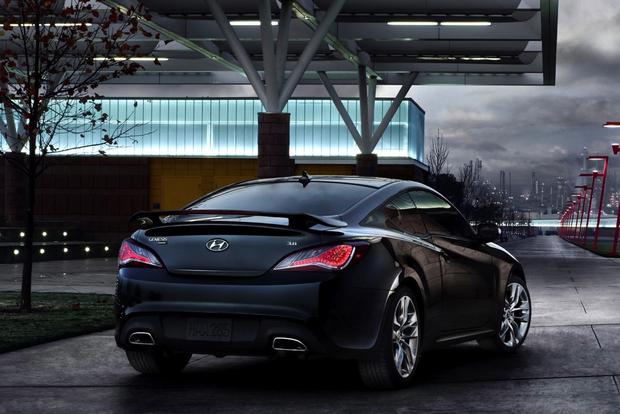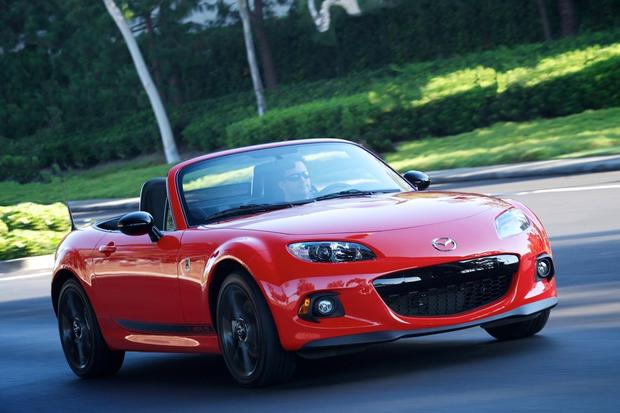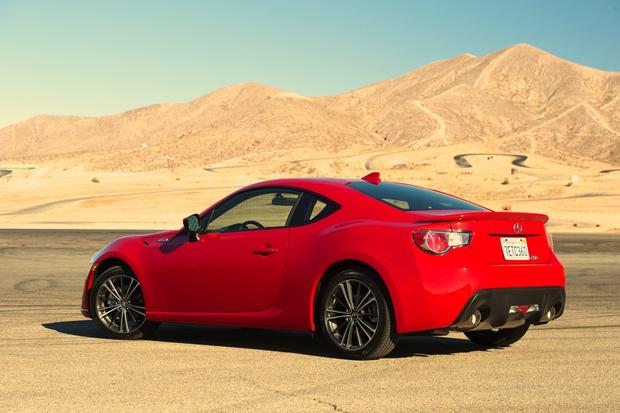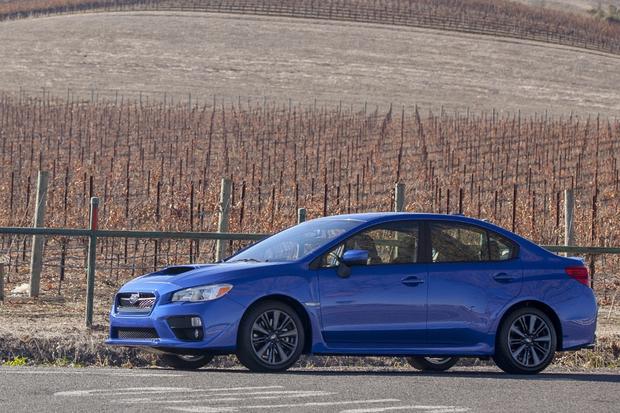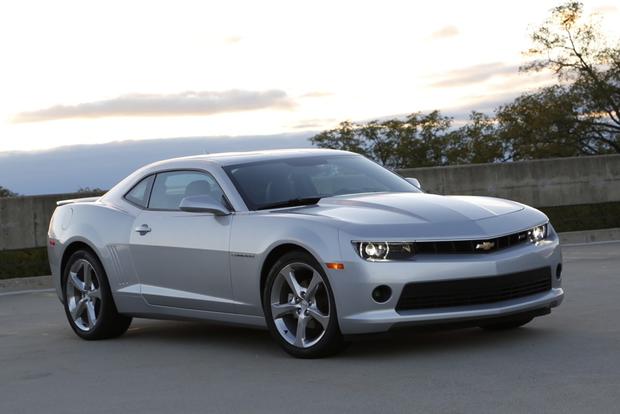 If you're interested in buying a fun new car that won't cost you a fortune, you've come to the right place. We've listed eight of our favorite new sports cars that won't cost a lot to buy. Better yet, our list mainly includes cars with excellent gas-mileage numbers and good reliability records to ensure that our choices won't cost you a lot to own over time.
Chevrolet Camaro: $24,500
Given its base price of around $24,500 with shipping, the 2014 Chevrolet Camaro offers a lot of car for the money. The base engine is much of the reason: The Camaro comes standard with a 323-horsepower 3.6-liter V6 that launches it to 60 miles per hour in just over 6 seconds, but we also love its bold styling, which easily places it among the most eye-grabbing designs of any car under $30,000. Unfortunately, base Camaro models come with few frills, but if you're looking for style and performance at a reasonable price, few cars do it better.
Find a Chevrolet Camaro for sale
FIAT 500 Abarth: $23,000
The FIAT 500 Abarth proves that power isn't everything. Although it's only rated at 160 hp -- around half of the Ford Mustang's power figure -- the 500 Abarth is one of the most delightful new cars to drive. Handling is sharp, acceleration is surprisingly strong (likely due to the car's small size), and the exhaust note is one of our favorites among any modern car. We also love the 500 Abarth's aggressive paint schemes and bold styling touches. But that's not all: The sporty 500 Abarth also has an economical side, proven by a base price that starts around $23,000 with shipping and fuel economy ratings that reach as high as 28 miles per gallon in the city and 34 mpg on the highway.
Find a FIAT 500 Abarth for sale
Ford Focus ST: $25,000
For some drivers, it's hard to understand why the Focus ST would be a good choice over a sporty coupe such as the Ford Mustang or Scion FR-S. Just a few minutes behind the wheel of Ford's impressive hot hatch reveals exactly the reason: It's one of the most enjoyable new cars on the road. Handling is excellent, acceleration is phenomenal, and Ford even managed to largely control torque steer, which is a common issue in powerful front-wheel-drive cars. And powerful it is: For just $25,000 with shipping, the Focus ST offers an impressive 252 hp -- a strong figure that still manages to return 23 mpg city/32 mpg hwy.
Ford Mustang: $23,500
The Ford Mustang is a rear-wheel-drive sports car offered in coupe or soft-top convertible body styles. Although a new Mustang is coming out for the 2015 model year, drivers interested in an especially good deal will want to go for the outgoing 2014 model; dealers are eager to clear out their stock before the new one arrives. Those who choose a 2014 Mustang won't be disappointed: The car offers a powerful standard 305-hp V6, which propels the pony car to 60 mph in under 6 seconds. The Mustang also comes with a reasonable starting price of $23,500 with shipping, along with fuel economy numbers that reach nearly 30 mpg hwy.
Hyundai Genesis Coupe: $27,500
The Hyundai Genesis Coupe impresses us with its reasonable starting price of around $27,500, a long list of standard features and powerful engines. The base engine is especially potent: a 2.0-liter turbocharged 4-cylinder that makes 275 hp and propels the coupe to 60 mph in under 7 seconds. Meanwhile, the Genesis Coupe's generous list of standard features includes 18-inch alloy wheels, automatic headlights and Bluetooth. We also like the fact that you can still get a Genesis Coupe with a stick shift and that all Genesis Coupe models come with sporty rear-wheel drive.
Find a Hyundai Genesis Coupe for sale
Mazda MX-5 Miata: $24,900
It's been more than 20 years since the MX-5 Miata originally came out, and the sporty 2-seat convertible is still one of our favorite fun cars that won't cost a fortune to buy and own. Ownership costs are especially reasonable, with fuel economy numbers that top 20 mpg city and reach nearly 30 mpg hwy -- not to mention J.D. Power ratings that indicate better-than-average reliability. Also appealing is the car's $24,900 starting price, especially when you consider the standard convertible top and impressive rear-drive chassis. The best part has nothing to do with economics: It's the excellent driving experience and communicative handling, which places the MX-5 Miata among the most exciting cars on the road.
Find a Mazda MX-5 Miata for sale
Scion FR-S: $25,200
The Scion FR-S is a rear-wheel-drive, 4-seat sports coupe that offers excellent chassis balance and some of the best handling in the car industry. Power isn't its strong suit; it has just 200 horses, but the FR-S is still plenty fast, reaching 60 mph in less than 7 seconds from a standing stop. The FR-S's small 4-cylinder engine is great on gas, returning up to 22 mpg city/30 mpg hwy. Most importantly, the sporty Scion starts at just $25,200 with shipping, allowing thrill-seeking drivers to get an enjoyable ride for a reasonable price.
Subaru WRX: $27,200
The newly redesigned Subaru WRX is among our favorite affordable sports cars. Power is one reason: The WRX's legendary turbocharged 4-cylinder engine makes nearly 270 hp and propels the car to 60 mph in less than 6 seconds. Value is another reason why we love the WRX: For $27,200 with shipping, it offers sports-car-like handling and acceleration despite a practical sedan body style. Fuel economy is also strong, with the sedan earning an impressive 21 mpg city/28 mpg hwy, even with standard all-wheel drive.