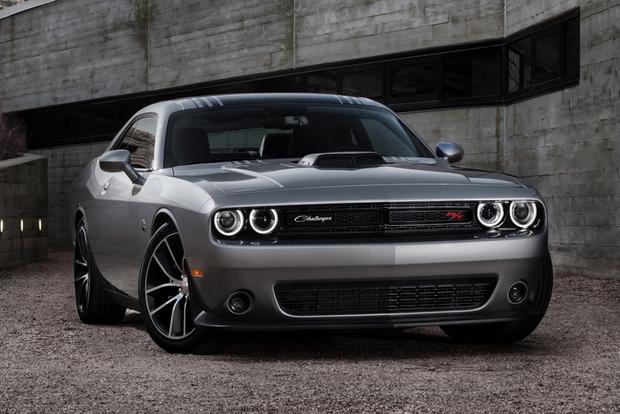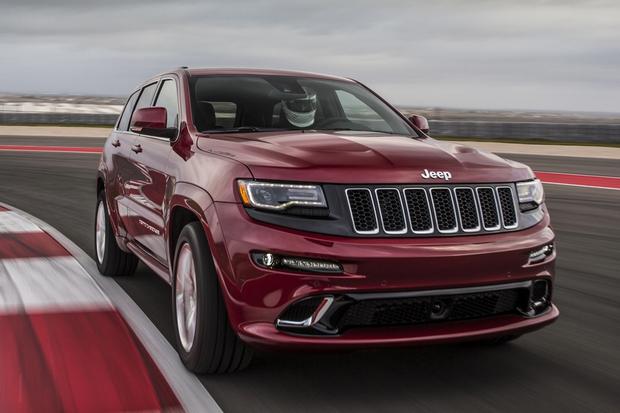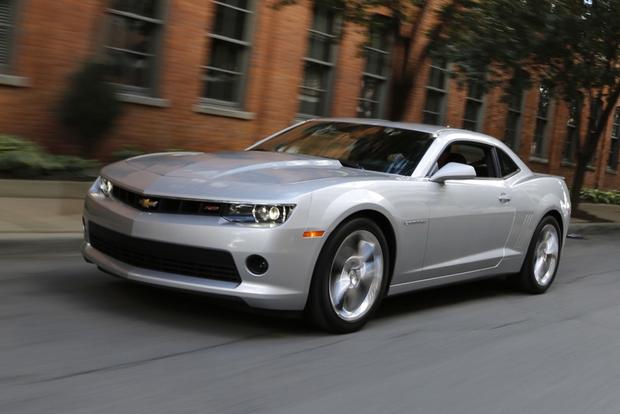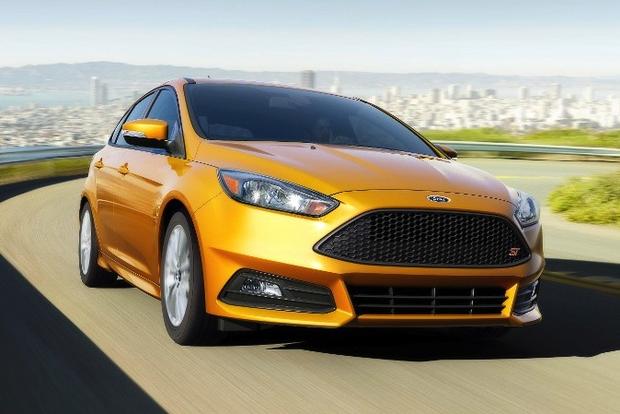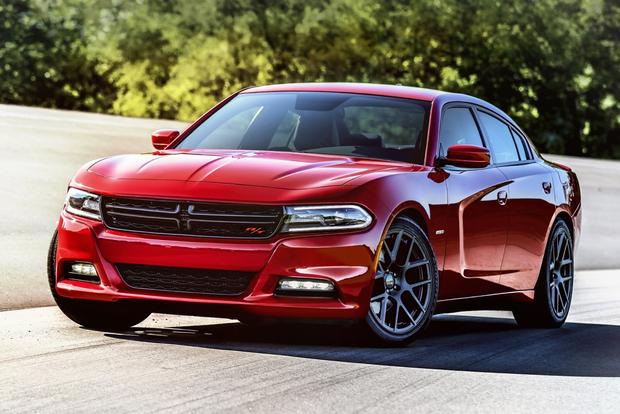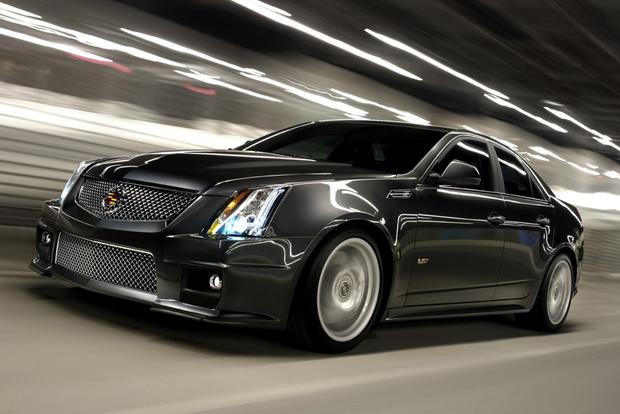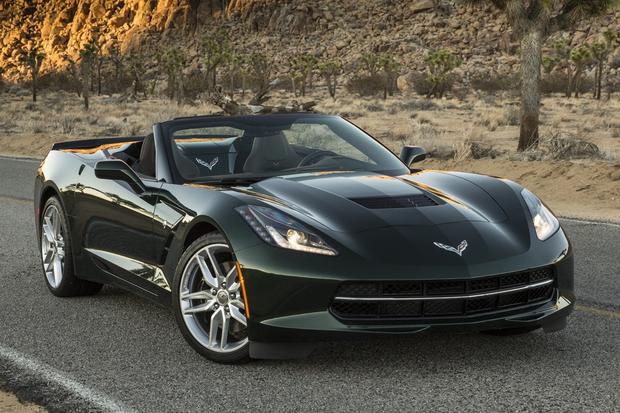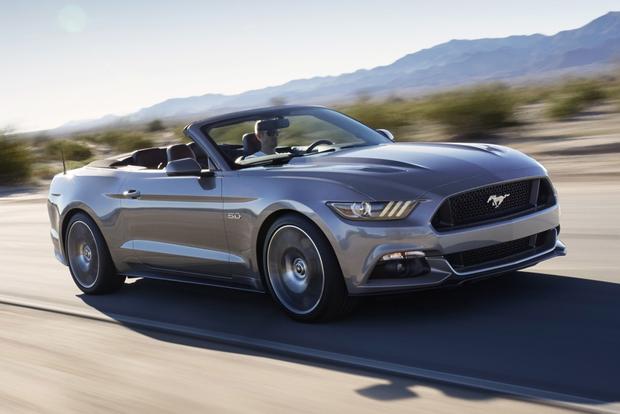 If you're interested in a fun new car with an American flavor, you've come to the right place. We've listed eight excellent new sports cars that offer a uniquely American take on high performance.
Cadillac CTS-V
The newly redesigned Cadillac CTS doesn't offer a high-performance V model -- yet. We're certain, though, that one is just around the corner, and if you're interested in a new CTS-V, you can still find some examples of the outgoing models on dealer lots. While we'd usually recommend against choosing a soon-to-be-canceled new car, this time it might be a good move, thanks to the car's impressive 556-horsepower supercharged V8, its bold styling, and its surprisingly upscale interior. The only drawback? Pricing starts at an astounding $64,500 with shipping, though you'll probably be able to negotiate a better deal with a new model on its way.
Chevrolet Camaro
The Chevrolet Camaro is just about the most American sports car you could imagine -- even though it's built in Canada. Long associated with muscle cars and 1960s automobile culture, the Camaro offers impressive retro styling, coupe or convertible body styles, and reasonable pricing that starts around $24,500 with shipping. While that figure only buys a V6 model, even the Camaro's 3.6-liter V6 is a potent engine, producing 323 hp and sending the car to 60 miles per hour in just 5.9 seconds. Looking for even more power? The Camaro has it, offering versions that boast anywhere from 400 to 580 hp.
Find a Chevrolet Camaro for sale
Chevrolet Corvette
The newly redesigned Chevrolet Corvette is one of the most exciting new cars on the road. It's also a sports-car icon, with the new model offering exotic-car-like performance for a fraction of the money. It's all thanks to an excellent 6.2-liter V8 that makes a whopping 455 hp, which is fed to the ground through a slick 7-speed manual or a new-for-2015 8-speed automatic. Looking for even more performance? You'll want to check out the new Corvette Z06, which boasts a wild 650 hp and 650 lb-ft of torque, though we suspect that it will carry a hefty premium over the standard 'Vette's base price of $54,000 with shipping.
Find a Chevy Corvette for sale
Dodge Challenger
It's big, it's fast and it's easily recognizable. In other words, the 2014 Dodge Challenger offers everything you'll want from a uniquely American performance car. Starting from around $27,500 with shipping, the latest Challenger boasts a standard 305-hp V6 and retro-themed styling that's sure to turn heads everywhere you go, even though the bold coupe has been out since the 2008 model year. For drivers who want extra muscle to go along with their muscle car, we recommend the SRT model: a 470-hp monster that starts at just over $40,000 with shipping.
Find a Dodge Challenger for sale
Dodge Charger
Think of the Dodge Charger as a 4-door version of the brand's high-performance Challenger, and you won't be disappointed. In many ways, that's exactly what the Charger is because it offers rear-wheel drive, a spacious interior, and a wide variety of engines that tops out with a 470-hp SRT model. Admittedly, the Charger's exterior isn't quite as exciting as the Challenger's, but the sedan makes up for it with a modern interior and some new styling touches that help it stand out from other 4-door sedans. We're also impressed with the Charger's reasonable base price, which starts around $28,000 -- or $31,500 if you step up to the 370-hp, V8-powered R/T model.
Ford Focus ST
The Ford Focus ST isn't a sports car in the traditional sense but rather a 4-door, 5-seat hatchback. If you think that disqualifies it from this list, you're mistaken. You'll realize your error as soon as you get behind the wheel because the Focus ST features a 252-hp turbocharged 4-cylinder engine that propels the car to 60 mph in 5.8 seconds -- a sharp figure aided by the standard slick-shifting 6-speed manual transmission. The Focus isn't just about straight-line speed: It also boasts excellent handling and a sporty look, all for around $25,000 with shipping.
Ford Mustang
The Ford Mustang is one of America's favorite muscle cars, which is a title it has held off and on since its debut in the mid-1960s. In 2014, the Mustang is going through an especially exciting time, making the transition from retro styling to a futuristic new look for the 2015 model year. If you want a new Mustang, you'll have to consider which one is for you: Both offer V6 or V8 power, though the 2015 version boasts some exciting new features and a turbocharged 4-cylinder engine. We suspect that the old model will be an even better deal than its already-reasonable $23,500 base price suggests, especially with the all-new Mustang scheduled to debut in just a few short months.
Jeep Grand Cherokee SRT
When you think sports cars, you probably don't think Jeep, but one drive in the V8-powered Jeep Grand Cherokee SRT, and you'll be likely to change your mind. Not only does the midsize SUV offer an absurd 470 hp from its 6.4-liter HEMI V8, it also touts surprisingly strong handling and an excellent interior. Of course, all those features come at a price: a whopping $61,200 with shipping. For some drivers, that's a reasonable figure to pay for the ultimate SUV, especially when you consider the amount of fun that you'll have behind the wheel.