Top Cars
8 Great Small Cars With Room for Four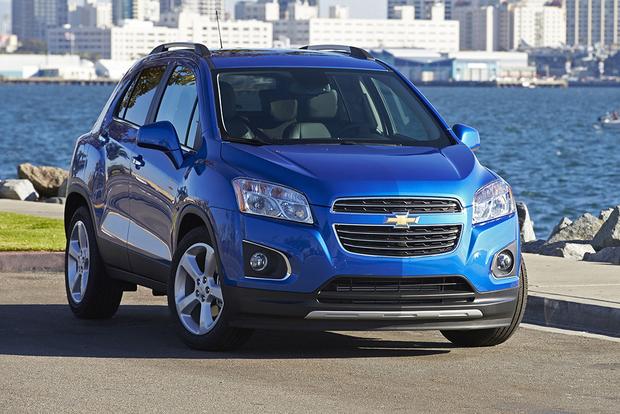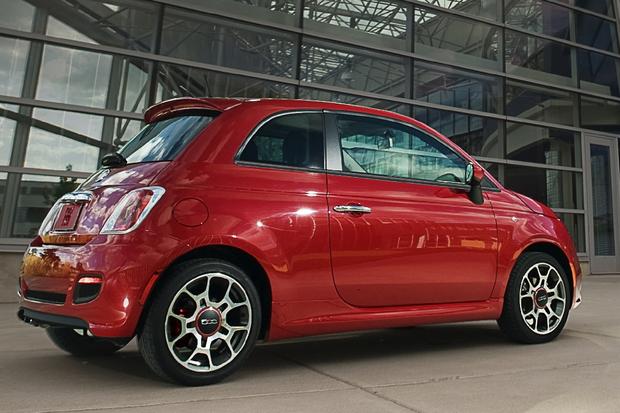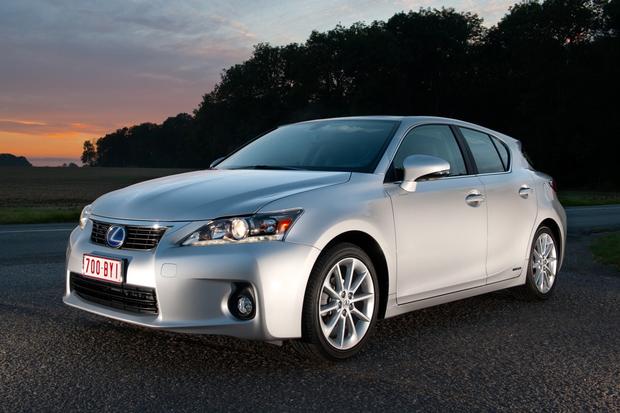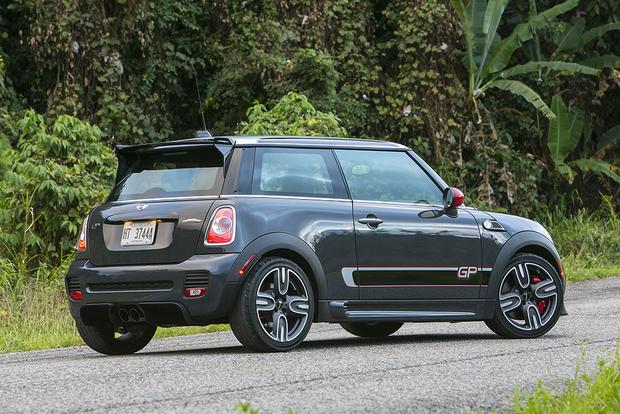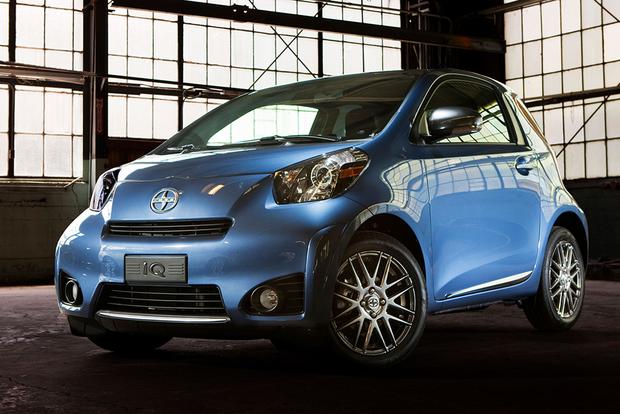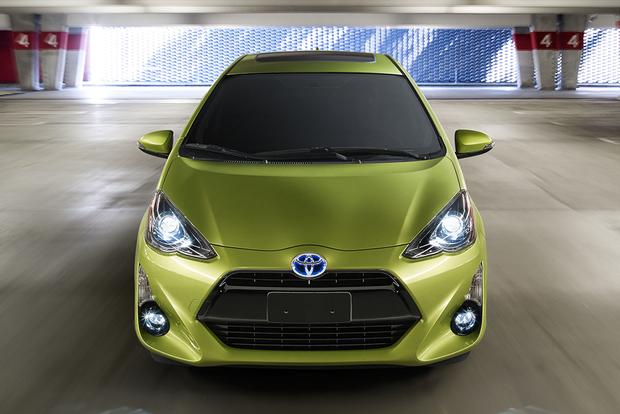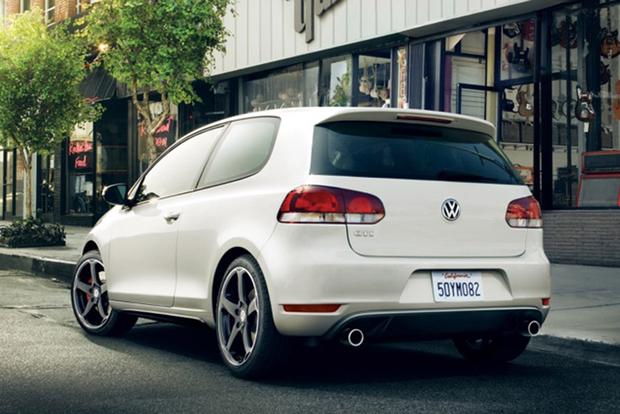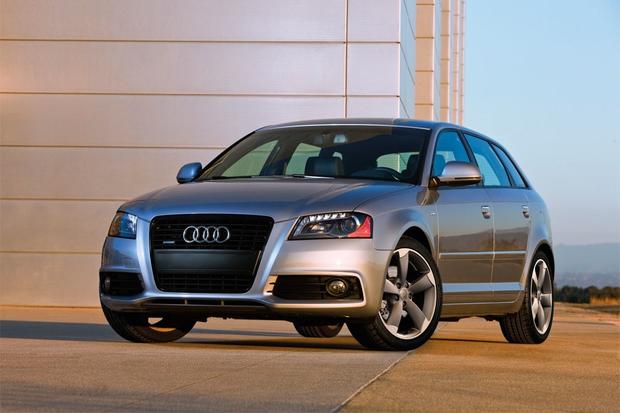 Do you live in a big city? Have you found yourself searching for a car with four seats so you can cart around your friends, your family or your gear? Don't worry: You don't need to buy a full-size car. In fact, you don't even need to buy a midsize car. There's a wide range of small cars available today that will suit you just fine, offering at least four seats and city-friendly dimensions. We've rounded up a few of our favorites, and we've made sure to include both new and certified pre-owned models so there's something for every budget.
Audi A3 (Certified Pre-Owned)
Although Audi recently debuted a second-generation A3 for the 2015 model year, it's certified pre-owned versions of the brand's 2006-2013 model that make our list. We liked that version of the A3 a lot due to its spry 2.0-liter turbocharged 4-cylinder engine, its available panoramic sunroof, optional all-wheel drive, its hatchback body style and choice between manual or quick-shifting dual-clutch automatic transmissions. There's also a surprising amount of interior room for both passengers and cargo. Do you think it might be too expensive because of its Audi badge? Think again: Certified pre-owned 2012 models are available on Autotrader for an average price of around $25,000.
Chevrolet Trax
Yes, that's right: We've included an SUV on our list. But the Trax isn't just any SUV. At less than 170 inches in length, it's more than a foot shorter than a Toyota Corolla, yet it still manages to offer four doors, five seats and room for some cargo. Essentially, it's just a compact car with raised, SUVlike dimensions, available all-wheel drive and impressive compact-car fuel economy of up to 26 miles per gallon in the city and 34 mpg on the highway. Pricing is reasonable, too: It starts around $21,000 with shipping, which undercuts a lot of compact cars -- an excellent benefit when you consider the Trax's SUV stature.
Find a Chevrolet Trax for sale
FIAT 500
Although it might not look like it's possible from the outside, you can certainly cram four people into the FIAT 500. And while rear passengers may not be too comfortable, front-seat occupants will find that there's a surprisingly ample amount of room for hips, legs and heads. Beyond its seating capacity, the 500's other benefits are obvious: It starts at a wallet-friendly $17,500 with shipping, it offers some of the most recognizable styling in the car industry and it touts up to 31 mpg city/40 mpg hwy. There's also a convertible model and a high-performance Abarth version that offers a highly exciting driving experience.
Lexus CT 200h (Certified Pre-Owned)
What's that? A tiny Lexus? Yes, it's true: While Lexus is primarily known for SUVs and full-size sedans, the CT 200h is a hybrid-powered hatchback -- essentially, it's a Lexus version of the Toyota Prius. Powered by a 134-horsepower 1.8-liter 4-cylinder engine, the CT 200h manages to return 43 mpg city/40 mpg hwy -- excellent figures for any car and especially strong numbers for a luxury model. We also love the unusually large interior, the roomy cargo area and the highly reasonable certified pre-owned pricing: A certified pre-owned 2012 CT 200h is available on Autotrader for around $23,500 -- a figure that includes Lexus' excellent 3-year certified warranty.
Mini Cooper (Certified Pre-Owned)
Don't let its small size fool you: The Mini Cooper offers four surprisingly roomy seats. It also touts a go-kart-like driving experience thanks to its excellent suspension, tremendously sharp handling and impressive steering feel. And then there are the engine choices, which range from an adequate 121 hp to a muscular 181 hp to a downright fast 208 hp in the John Cooper Works trim. The best part is that certified pre-owned Mini Coopers come with the brand's excellent 6-year warranty, and 2012 models are easily available on Autotrader for an average price of around $18,000.
Scion iQ
The Scion iQ is the smallest car on the market with four seats, so we knew we had to include it here. The problem: With sizing that only slightly beats out the smart fortwo, the iQ is small, and that means its interior is really small. Scion calls it a 3+1 car because the fourth seat, behind the driver, ends up with such a small amount of legroom. Still, if you live in a very compact city where parking is at a major premium, the iQ is the most effective way to carry around four people -- even if two of them end up squished in the back seat. Pricing is reasonable too, as the iQ starts around $16,500 with shipping.
Toyota Prius c
If you want to combine excellent fuel economy with seating for your friends or family, few cars let you do it like the Toyota Prius c. The smallest member of the Toyota Prius family, the Prius c touts a 5-door hatchback body style, just like its larger siblings. But it's much shorter, a little narrower and offers a lot less cargo room. The result is a highly efficient hybrid car that fits perfectly just about everywhere in a big city. Pricing is also reasonable, as the Prius c starts around $20,500 with shipping, which isn't bad for a car that offers room for everyone, a little cargo space and wallet-friendly fuel economy figures of 53 mpg city/46 mpg hwy.
Find a Toyota Prius c for sale
Volkswagen GTI (Certified Pre-Owned)
Few small cars manage to combine exciting performance, city-friendly dimensions and a roomy interior quite like the Volkswagen GTI. For performance, there's a 210-hp 2.0-liter turbocharged 4-cylinder engine, along with some of the most enjoyable handling of any modern front-wheel-drive car. For dimensions and interior space, the GTI fits a roomy cargo area and comfortable front and rear seating in a package that's no longer than 170 inches. The only drawback? At around $25,800 with shipping, a new GTI can be a bit pricey, so we're recommending a certified pre-owned model, which costs thousands of dollars less and includes Volkswagen's excellent 2-year bumper-to-bumper certified pre-owned warranty.