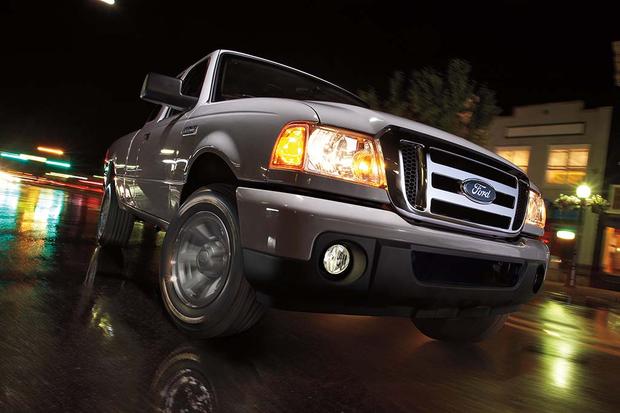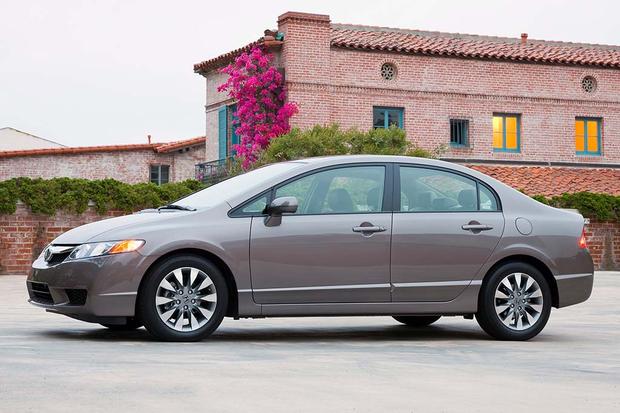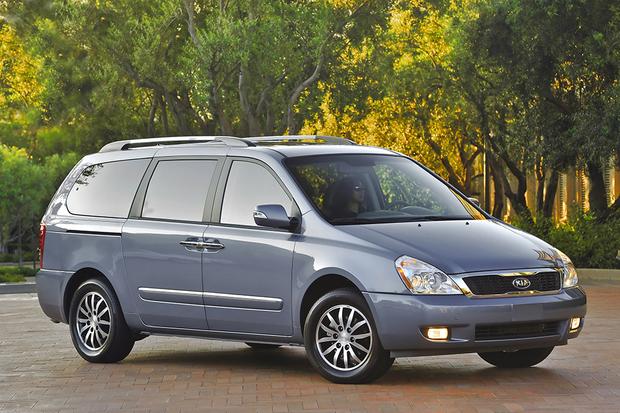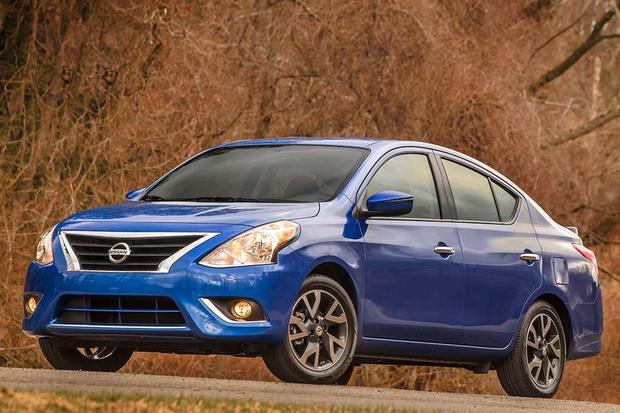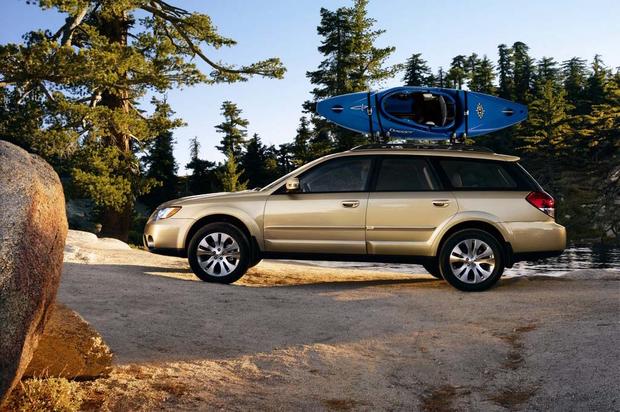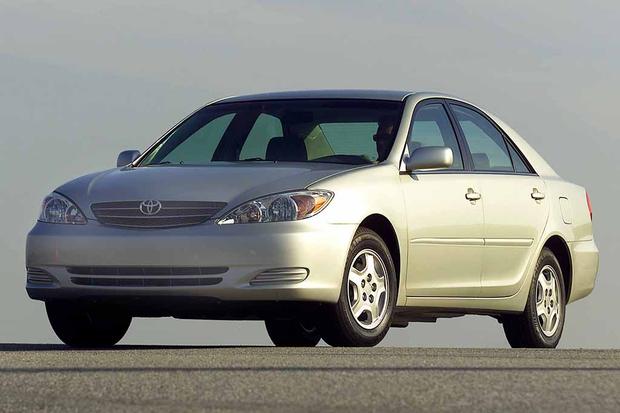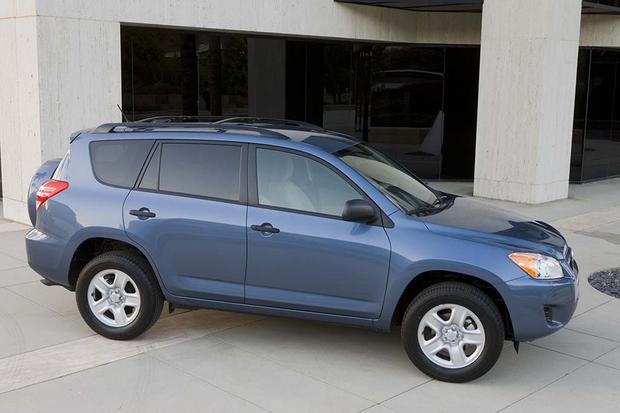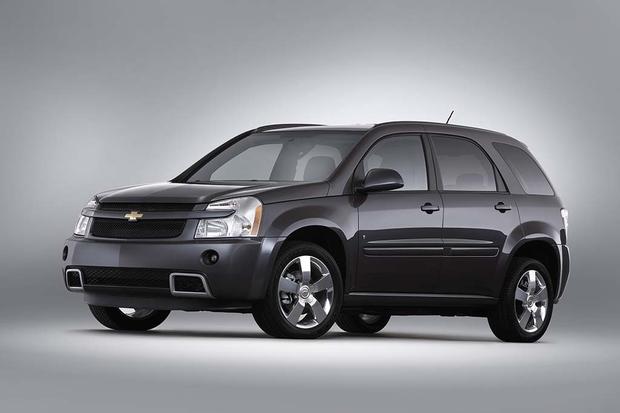 Looking for a good used car on a tight budget can be daunting. After all, as used cars become older and cheaper, they tend to have more problems, which means a cheap used car can end up being anything but cheap. However, if your budget is especially restrictive, you've come to the right place, as we've rounded up eight great used vehicles you can buy today for around $8,000 or less. We've especially focused on reliable used models that will be affordable to own and operate, though we still recommend a mechanical inspection before you buy any vehicle at this price point.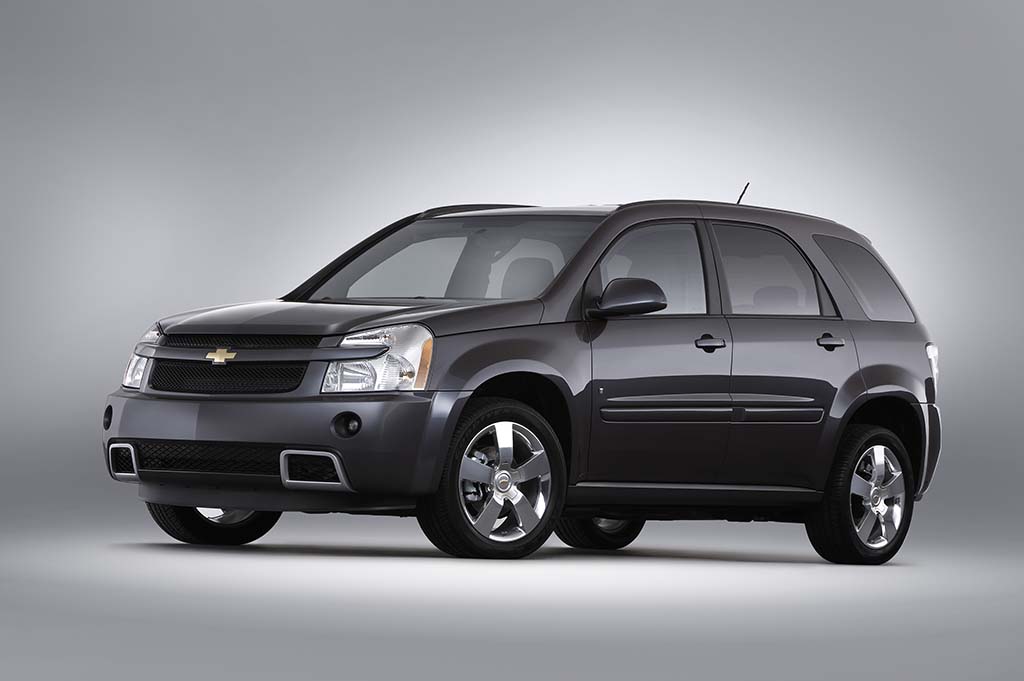 2005-2009 Chevrolet Equinox
The 2005-2009 Chevrolet Equinox is a popular crossover straddling the border between a compact SUV and a midsize. While 2005-2009 Equinox models aren't especially fuel-efficient or technologically advanced, their simple designs and proven powertrains make them reliable, as well as easy (and cheap) to work on. Best of all, it's easy to find a 2005-2009 Equinox within our budget, as there are currently nearly 1,500 different examples listed on Autotrader for around $8,000 or less.
Find a Chevrolet Equinox for sale
2001-2012 Ford Ranger
If you're looking for an inexpensive pickup that won't let you down, the Ford Ranger is an obvious choice. It's a midsize truck, which means it won't offer the towing or hauling capabilities of a full-size model such as the Ford F-150, and most Ranger models are fairly basic anyhow, so don't expect high-dollar luxuries. However, few pickups offer the Ranger's proven track record, simple technology and durable powertrains, especially for its reasonable price, as there are currently more than 1,700 different Ranger models listed on Autotrader for around $8,000 or less.
2006-2010 Honda Civic
If you're looking for a car that's cheap to buy, cheap to own and notably reliable, the Honda Civic is an obvious pick. We're especially impressed with the 2006-2010 model, which offers a futuristic interior and a wide range of model choices, from coupe and sedan to gas-powered and hybrid. There's even a performance version dubbed the Civic Si. Not sure which one is right for you? You'll have a lot of different options to pick from as you narrow down your search, as there are currently more than 3,500 different 2006-2010 Civic models on Autotrader for around $8,000 or less.
2006-2011 Kia Sedona
The Kia Sedona is a popular minivan that offers a roomy interior and a lot of comfort and convenience features. It's also not as pricy as rivals such as the Toyota Sienna and Honda Odyssey despite offering many of the same crucial benefits, including dual sliding doors, a powerful V6 engine and available amenities that include a power lift gate and a rear-seat DVD player. Interested? It shouldn't be too hard to find a 2006-2011 Sedona worth considering, as there are nearly 500 different examples listed on Autotrader for around $8,000 or less. We'd steer clear of pre-2006 models, though, as they don't quite offer the same durability (or interior volume) as 2006-and-later Sedona models.
2012-2015 Nissan Versa
The Nissan Versa is a cheap subcompact car and a great choice for shoppers who want an inexpensive vehicle that isn't very old or high on mileage. We especially recommend the latest Versa, which made its debut in 2012 and comes in sedan or hatchback form. While the Versa offers only basic features and a small 4-cylinder powertrain, it shines when it comes to affordability. There are currently around 800 different 2012-2015 Versa models listed on Autotrader for around $8,000 or less, which is an impressive number when you consider age and mileage.
2005-2009 Subaru Outback
The 2005-2009 Subaru Outback is an excellent choice for frugal shoppers who want SUV practicality with a carlike driving experience and gas mileage. Featuring a cavernous interior with a large cargo area and standard all-wheel drive, the Outback touts 4- or 6-cylinder powertrains and a long list of standard safety features, including side-curtain airbags and anti-lock brakes. Best of all, there are currently more than 500 different 2005-2009 Outback models on Autotrader for around $8,000 or less, which means you should have no trouble finding the trim level (or options) of your choosing.
Find a Subaru Outback for sale
2002-2006 Toyota Camry
The Toyota Camry is one of today's most popular used cars, touting just about everything most shoppers look for in a car, from excellent fuel efficiency to a roomy interior, a comfortable ride and a lot of available safety features. For shoppers with a budget of around $8,000 or less, the 2002-2006 Camry is right in the sweet spot of desirability. It isn't too old to lack modern safety and convenience features, but it's not new enough to be especially expensive. If you pick a 2002-2006 Camry, you'll have a wide selection to choose from, as there are currently 2,500 different examples available on Autotrader.
2006-2010 Toyota RAV4
The 2006-2010 Toyota RAV4 is a compact crossover offering 4- or 6-cylinder power and a slightly roomier interior than rivals such as the Honda CR-V or Nissan Rogue. Boasting efficient powertrains and available all-wheel drive, the RAV4 offers something for just about everyone, including shoppers on a budget, as there are currently nearly 400 different examples available nationwide for around $8,000 or less. If you can't find one to your liking, you can always consider earlier RAV4 models, as the crossover was among the very first compact SUVs on the market when it debuted in 1996