Top Cars
8 Least Expensive Electric Vehicles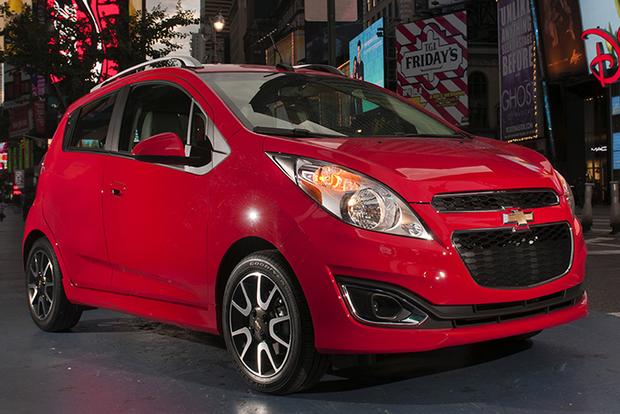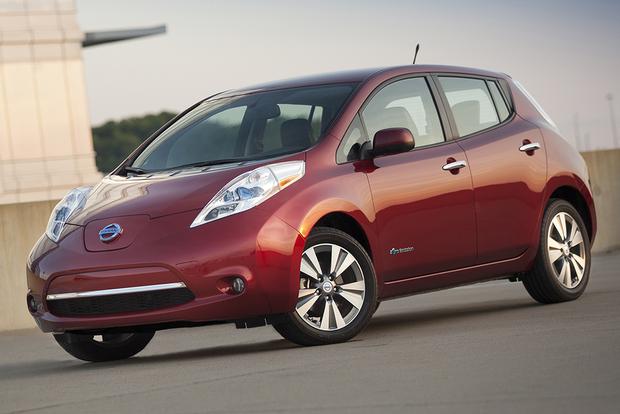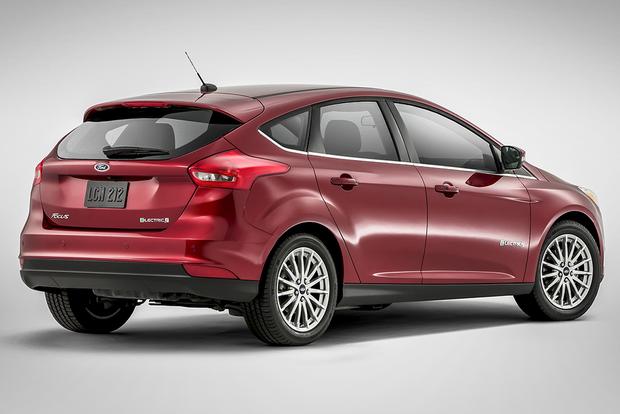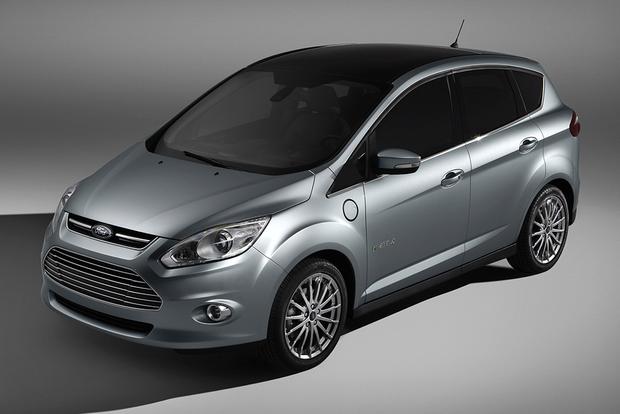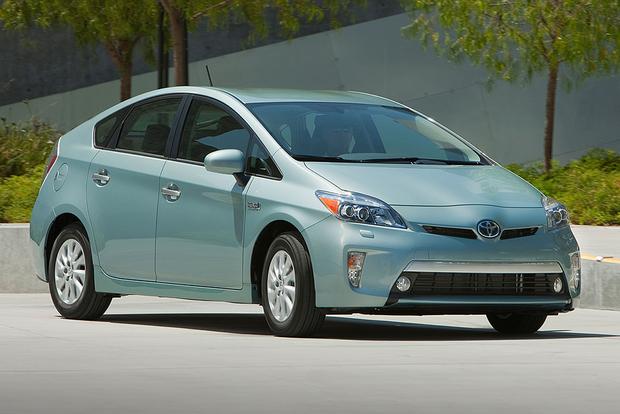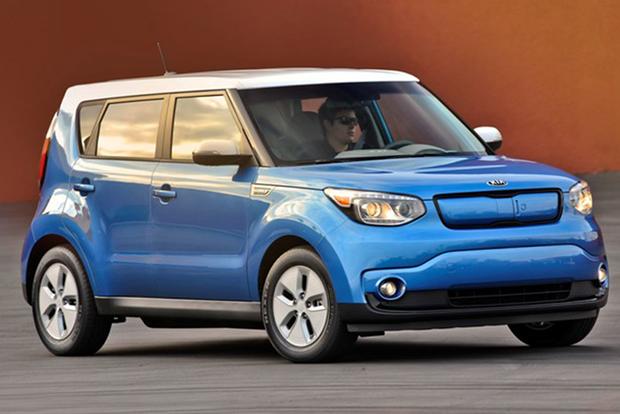 If you're looking to go green with your next car purchase, you might desire a new electric vehicle (EV) or plug-in hybrid but are worried about the expense. But our latest list can help you find the right car. We've rounded up today's least expensive plug-in hybrids and electric vehicles, proving that you don't have to spend a small fortune just to go green with your next car purchase.
1. smart electric drive: $25,825
The smart electric drive is a fully electric version of the popular smart fortwo city car. At $25,825 with shipping, it's also the cheapest electric vehicle on the market. And while you might think the tiny smart car doesn't have enough room for the batteries necessary for a long EV range, the car's light weight offsets its lack of storage space. The result is an impressive 68-mile range between charges, which is not bad for a small city commuter car. Standard equipment is also reasonably generous, with even base models including cruise control, air conditioning and keyless entry.
Find a smart electric drive for sale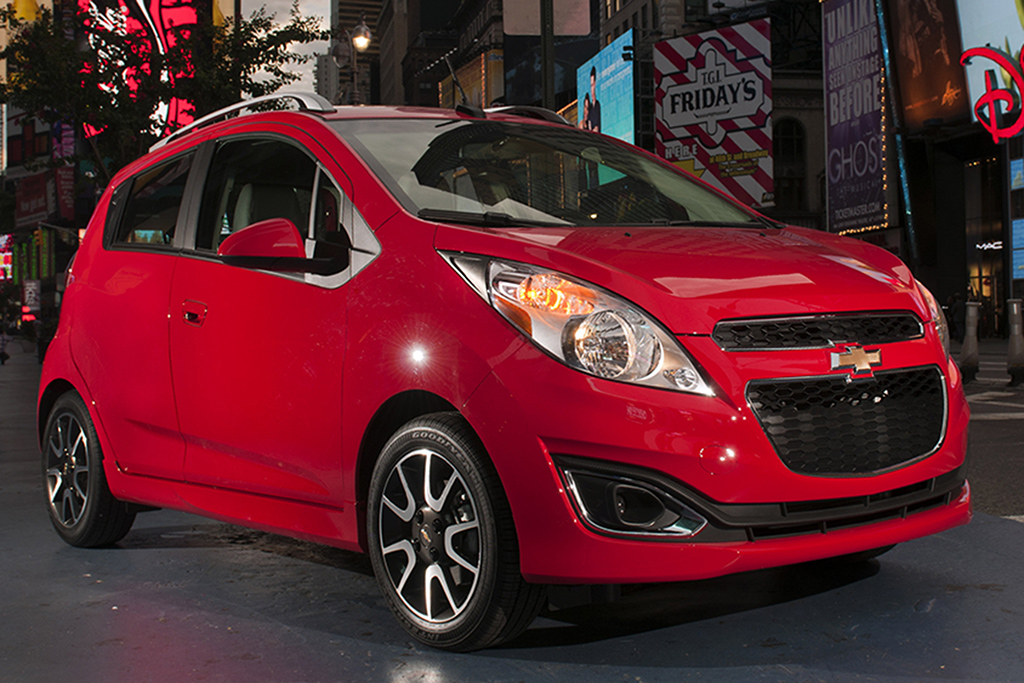 2. Chevrolet Spark EV: $27,495
The Chevrolet Spark EV is an excellent electric city car with reasonable pricing, ample interior room and a stellar range, provided you live in California or Oregon. Chevy has limited the Spark EV's sales to those two states, rendering the rest of America's frugal EV shoppers out of luck. Fortunately for drivers in California and Oregon, however, the Spark EV boasts a generous 82-mile range, a reasonable 7-hour recharge time with a 240-volt charger and a long list of standard equipment such as air conditioning, a push-button starter and a 7-inch touchscreen with Chevrolet's MyLink infotainment system.
Find a Chevrolet Spark for sale
3. Nissan Leaf: $29,860
The Nissan Leaf is one of the most popular electric cars on the market, and with good reason. In addition to a low base price that ranks third among all EVs and plug-in hybrids, the Leaf boasts generous interior volume, a lot of standard equipment and, unlike the Spark EV, nationwide sales. The Leaf also touts an 84-mile range, beating out many competitors that cost more. Nissan's lease deals make the Leaf even more attractive than its already aggressive base price suggests. Simply put, the Leaf is still a great electric car, even after five years on the market.
4. Ford Focus Electric: $29,995
Thanks to several enticing price cuts, the Ford Focus Electric is now one of the most affordable EVs on the market. It's also one of our favorites, because of its standard alloy wheels, heated seats, dual-zone automatic climate control and Ford's MyFord Touch infotainment system. Although the Focus Electric's 76-mile all-electric range can't quite touch the Leaf's longer range figure, the Focus Electric offers more standard features and more room inside, though some shoppers prefer the Leaf's futuristic look to the Focus's traditional hatchback styling.
Find a Ford Focus Electric for sale
5. Toyota Prius Plug-In Hybrid: $30,815
The Toyota Prius Plug-In Hybrid is the cheapest plug-in hybrid vehicle on the market. If you're not sure what that means, here's how it works: While the Nissan Leaf, Ford Focus Electric and others are fully electric vehicles, the Prius Plug-In offers a range-extending gasoline engine in addition to its electric motor. The downside is that the Prius Plug-In can only travel 11 miles before running out of juice. But the benefit is that you'll never have range anxiety, since there's a gasoline engine waiting to pick up right where the EV motor leaves off.
6. Ford C-MAX Energi: $32,595
Like the Prius Plug-In Hybrid, the C-MAX Energi is a plug-in hybrid rather than a true electric vehicle. Unlike the Prius Plug-In, however, the C-MAX Energi offers a slightly higher range: 21 miles of fully electric driving before the gasoline engine kicks in. That leads to a total range of 600 miles or more, which is an impressive figure for any modern car. The C-MAX Energi also boasts a luxury car-like list of standard features, including everything from an 8-in touchscreen with MyFord Touch to keyless ignition and entry, dual-zone climate control and heated front seats with leather upholstery.
7. FIAT 500e: $32,600
The FIAT 500e is a fully electric version of FIAT's popular 500 hatchback. While that may sound appealing, it comes with one major caveat: It's only available in California. Those of us outside California are really missing out. Not only does the 500e offer an impressive Environmental Protection Agency-rated range of 87 miles, but it also touts a full recharge time of under 4 hours with a 240-volt outlet. It also includes many of the standard 500's excellent traits, such as sporty handling and a cutting-edge cabin. Simply put, we wish the 500e were available in the rest of the country.
8. Kia Soul EV: $34,500
The newly released Kia Soul EV is, as you might expect, a fully electric version of Kia's funky Soul hatchback. Unlike most fully electric versions of normal cars, however, the Soul EV offers some major styling changes; so many, in fact, that it's easy to identify as something different from a typical Soul. Standard features are generous, with all Soul EV models including Bluetooth, navigation and a backup camera. But the Soul's biggest benefit is its range, which is rated at an impressive 92 miles.