Top Cars
8 Least-Expensive Sedans for 2015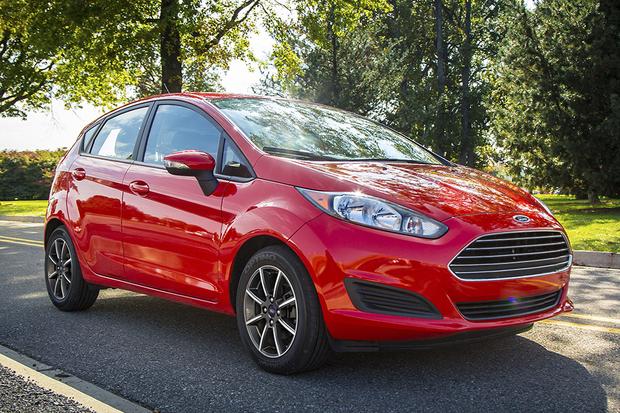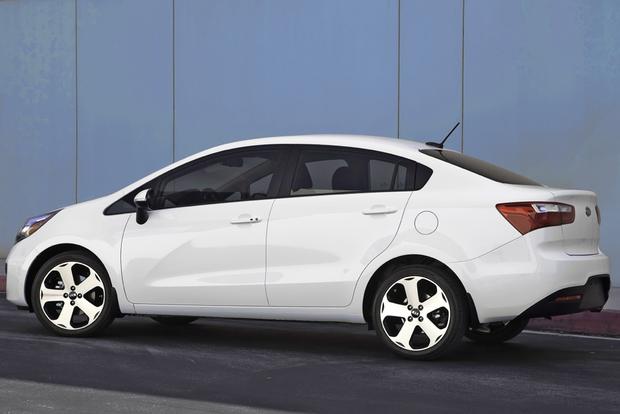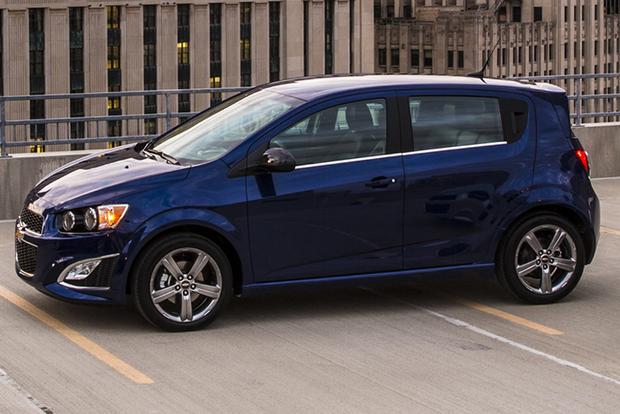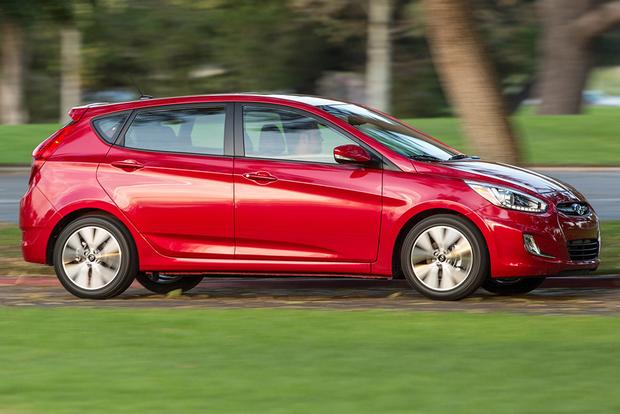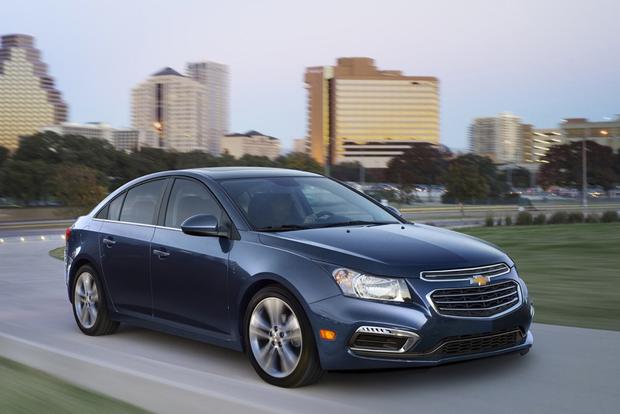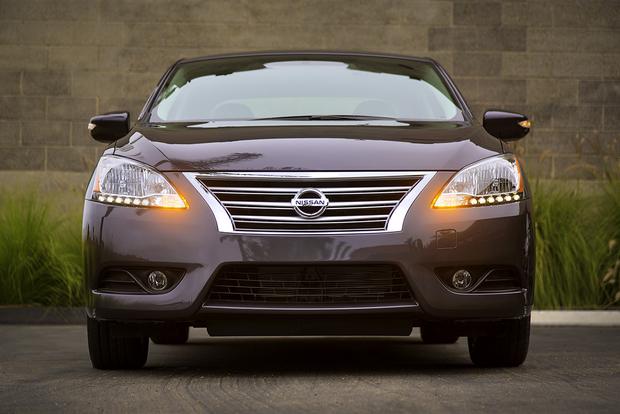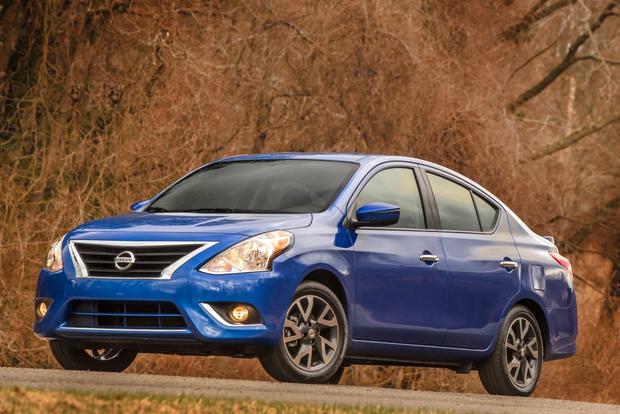 If you're interested in buying a new car, you might find that some of the latest sedan models are more expensive than you realized. But don't worry: Not all 4-doors will break the bank. For proof, we've listed the eight least-expensive sedans you can buy today, and we've ranked them in order of price. Consider these models, and you'll be sure to get four doors, at least four seats and a wallet-friendly price tag.
Nissan Versa -- $12,815
Not only is the Nissan Versa the cheapest sedan on sale, but it's also among the cheapest overall cars, sharing top honors with the tiny smart fortwo. At only $12,815, it's impressive just how cheap the Versa is -- but then, Nissan manages to reach that figure by cutting out some important features. Base-level Versa models are stick-shift only, for instance, and they don't have cruise control. They're also saddled with a 2-speaker stereo, no power accessories and no keyless entry. If you want frugal, though, the Versa delivers, earning 31 miles per gallon in the city and 40 mpg on the highway.
Ford Fiesta -- $14,790
Ford's base-level Fiesta S is the second-cheapest sedan on sale, and it manages that feat despite offering a surprisingly high level of equipment. The Fiesta includes air conditioning, power locks and mirrors, Bluetooth and a 6-speaker stereo with an auxiliary jack. Base-level Fiesta models also offer 28 mpg city/36 mpg hwy, along with impressive safety features such as side-curtain airbags, anti-lock brakes and more.
Kia Rio -- $14,815
With a base price just $25 higher than the Ford Fiesta, Kia's subcompact Rio sedan is effectively tied for second place on our list. But the Rio doesn't offer quite as much equipment as the Fiesta, with a slightly less capable stereo system and power locks and windows moved to the options list. Fuel economy is about the same, though: a frugal 27 mpg city/37 mpg hwy. And the Rio offers more power than the Fiesta, touting a surprisingly spry 138 horsepower and 123 lb-ft of torque.
Chevrolet Sonic -- $15,070
Also offered as a hatchback (just like most of the models on our list), the Chevrolet Sonic is an excellent subcompact car. It boasts an adequate engine (a 138-hp 1.8-liter 4-cylinder), along with standard Bluetooth, keyless entry, automatic headlights and GM's OnStar system with built-in 4G LTE Wi-Fi. Safety features are good too, as the Sonic touts standard side-curtain airbags, anti-lock brakes, knee airbags, and traction and stability control.
Find a Chevrolet Sonic for sale
Hyundai Accent -- $15,570
The Hyundai Accent rounds out our list of today's cheapest subcompact sedans. Also offered as a hatchback, the Accent touts a lot of impressive benefits, such as a surprisingly muscular 137 hp, USB and auxiliary input for music, full power accessories (windows, mirrors and locks) and keyless entry. Frugal drivers will be especially happy to learn that the Accent comes with Hyundai's excellent 10-year or 100,000-mile powertrain warranty, along with fuel economy ratings of 27 mpg city/37 mpg hwy.
Find a Hyundai Accent for sale
Kia Forte -- $16,715
The Kia Forte is the cheapest sedan on our list from the compact segment, rather than the subcompact class. Priced from just $16,715 with shipping, the Forte LX offers 145 hp and an excellent 26 mpg city/39 mpg hwy. It also includes air conditioning, full power accessories (windows, mirrors and locks), Bluetooth phone and audio connectivity, satellite radio and a USB port and auxiliary jack for music -- plus Kia's excellent warranty coverage. Standard safety features are generous too, with all Forte models including side-curtain airbags, anti-lock disc brakes, front-side airbags and traction control.
Chevrolet Cruze -- $16,995
The compact Chevrolet Cruze sedan is updated for 2015 with a new grille and a few new features, including an in-car Wi-Fi hot spot, which is standard on even the most basic Cruze models. Other standard features included in the Cruze's $16,995 base MSRP include full power accessories, air conditioning, a USB port for music and an audio jack. We also like the Cruze's excellent fuel economy figures of 25 mpg city/36 mpg hwy, though you'll have to get a manual transmission to see those numbers. Cruze models equipped with an optional automatic see a slight drop to 22 mpg city/35 mpg hwy.
Find a Chevrolet Cruze for sale
Nissan Sentra -- $17,305
The Nissan Sentra appears at the eighth spot on our list, slotting above the Chevrolet Cruze's base MSRP by just $310. But it offers a lot more standard features than the Cruze, including keyless entry with a remote trunk release, Bluetooth, cruise control and LED taillights. The Sentra also returns excellent fuel economy of 27 mpg city/36 mpg hwy -- or 29 mpg city/39 mpg hwy if you're willing to upgrade to the optional continuously variable automatic transmission. And then there's another Sentra benefit: an impressive list of standard safety equipment, which includes anti-lock brakes, side-curtain airbags, front-side airbags and a tire-pressure monitor.