Top Cars
8 Luxury Cars With Steep Discounts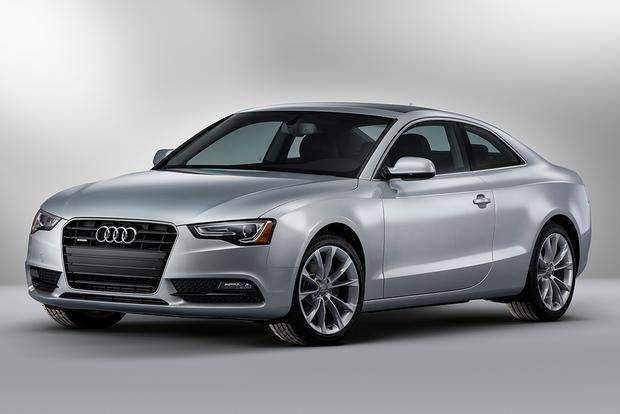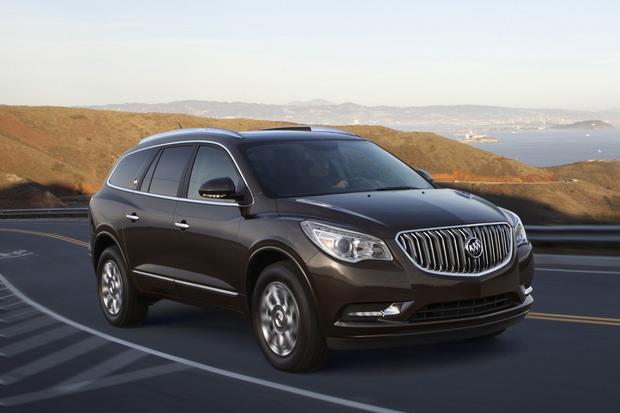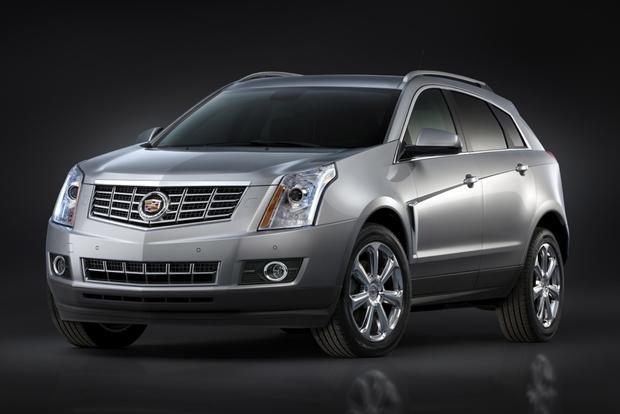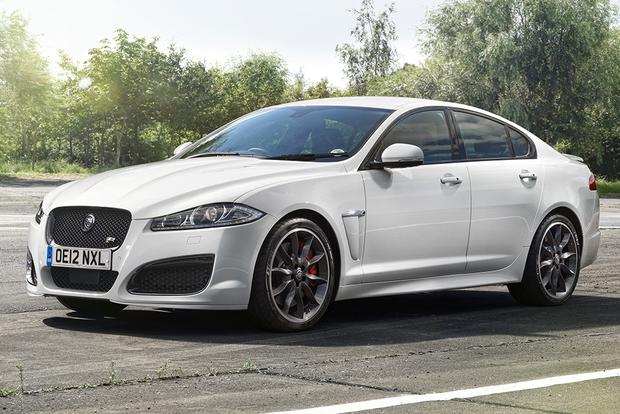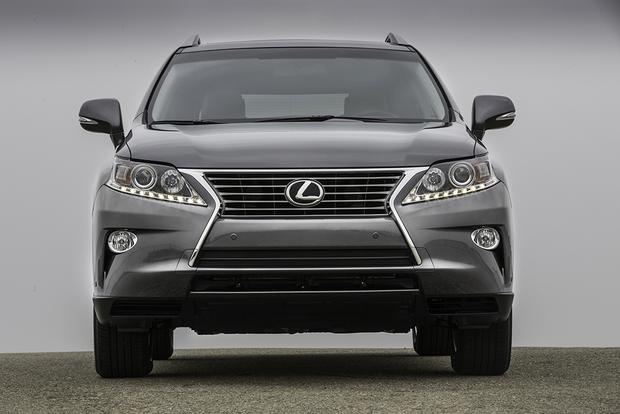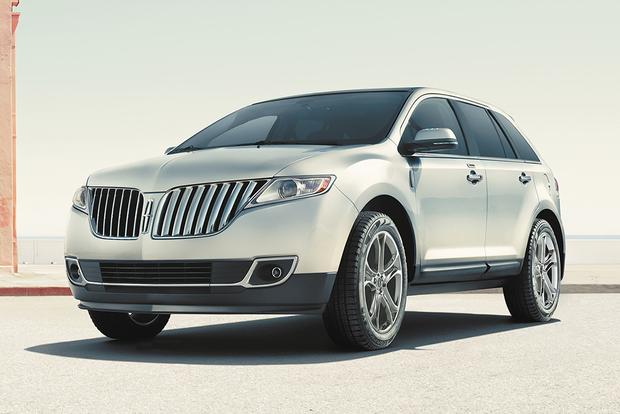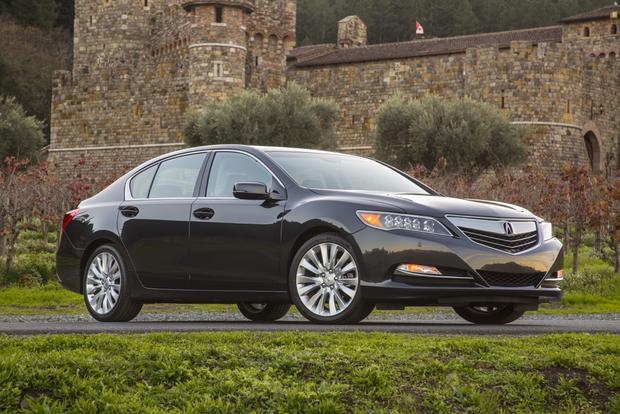 Are you interested in a new luxury car but concerned about spending the money? We don't think you should be so worried because not all new luxury cars are as expensive as you might think. To help prove that point, we've rounded up eight new luxury models you can buy today with big discounts -- either due to an upcoming replacement, less than stellar sales or a sharp incentive from the manufacturer. Some of these cars still aren't cheap, but they offer big discounts compared to the original MSRP.
Acura RLX
Since its inception in 1996, the Acura RL -- called the RLX since a 2014 redesign -- has never found too many buyers. There are a lot of theories for why this is, including its price point, which is high for an Acura, to its front-wheel-drive-based chassis and lack of a V8. Ignore all of that, though, because if you don't need rear-wheel drive for corners or a V8 for serious acceleration, the RLX is a very good car. It offers an amazing amount of technology, a smooth V6 that still puts out a respectable 310 horsepower, standard all-wheel drive and some of the most advanced safety features on the market. Pricing is steep, at around $49,500 with shipping, but we suspect that you can negotiate a much better deal than that on a new RLX.
Audi A5
When the Audi A5 first came out for the 2008 model year, it was heralded as one of the most beautiful -- and exciting -- cars around. There was a 4-cylinder, a V6 and a high-performance V8 -- and the styling was unlike anything we had ever seen. These days, we still love the A5, but there's no doubt that the sporty Audi is getting older. The V6 model is gone, and the V8-powered S5 has been replaced by an updated S5 with a less powerful supercharged V6. The styling is also starting to become a little familiar. As a result, you should have no trouble getting a big discount on the A5's $41,000 MSRP as the car nears replacement.
Buick Enclave
The Buick Enclave is a highly popular 3-row luxury crossover -- and it's been a favorite among shoppers since it first came out for the 2008 model year. But despite a much-needed refresh for 2013, the Enclave is getting older -- and now, it's gotten so old that Buick has started offering good incentives on the SUV virtually every single month. That's good news for shoppers because the Enclave's 2013 update gave it all the latest safety features and high-tech gadgets, so you can take advantage of aging SUV prices without putting up with aging SUV technology. Don't let the steep base price of around $40,000 fool you: You can get a better deal than that with some quick negotiating or by taking advantage of a factory incentive.
Cadillac SRX
Although the Cadillac SRX isn't related to its aging General Motors sibling, the Buick Enclave, the two models suffer from the same issue: They're both excellent luxury SUVs that are getting older in comparison to their competition. Unfortunately, the SRX doesn't quite offer as many of the latest features as the Enclave, but it probably touts even better deals, as it's cheaper than the Enclave and it wasn't updated as recently. If you want a good deal on a luxury SUV, and you don't care about the latest and greatest features, the SRX is a great choice -- especially considering its (highly negotiable) $37,500 base price with shipping.
Infiniti Q60
Few luxury cars on the market today offer an older design than the Infiniti Q60. To us, however, that isn't a bad thing. Not only do we think the Q60 -- formerly called the G37 Coupe -- is still a handsome car, we also like its performance, interior, technology and reasonable pricing, which starts right around $42,000 with shipping. We think you can negotiate that figure down further, though, since Infiniti always seems to be advertising lease incentives on the sporty 2-door -- and because a newly redesigned Q60 isn't far away.
Jaguar XF
The Jaguar lineup is expanding rapidly, adding a smaller sedan, an SUV and -- soon -- a new version of the midsize XF luxury sedan. Right now, though, Jaguar is still offering roughly the same XF it first released for the 2009 model year, which means that this is your chance to get a Jaguar on the cheap. Well, not exactly "cheap," of course, as the XF starts around $51,000 after options -- and even the best negotiator in the world won't be able to get that down more than a few thousand dollars. But you'll certainly get a better deal than you could have a few years ago when the XF was new, hot and highly in demand. You will, however, still get all the things that make the XF great, including a lot of luxury features, a smooth ride and handsome Jaguar styling.
Lexus RX
Although the Lexus RX is usually in high demand, the upcoming arrival of a new model means that Lexus dealers are getting eager to sell out their current RX inventory before the latest version arrives. That's good news for luxury SUV shoppers because Lexus has kept the RX updated with all of the latest safety and technology features, which means you can get a good discount and still end up with a modern, updated car. Of course, it won't be "new" for long, as the brand-new body style will soon take over where today's model leaves off. You will, however, pay a lot less than shoppers who buy the new RX -- and you'll have most of the same benefits, including a silky smooth engine, notorious reliability and a range of high-tech toys.
Lincoln MKX
The Lincoln MKX is a midsize luxury crossover with V6 power, 2-row seating and a lot of high-tech toys. A new version of the MKX, based on the latest Ford Edge, is due out this summer -- and that means drivers who are interested in the old model can get the luxury SUV at a steep discount. In fact, Lincoln is currently offering a low-interest deal, a cash-back incentive and a special lease rate on the 2015 MKX in order to clear out inventory before the new model arrives. So if you're looking for a luxury SUV at a great price, the MKX might be the one.